Best Cat Flea Collar in 2021
Cats fleas are an annoying problem that can present a health hazard for cats and humans alike. The best cat flea collar should be able to repel fleas and help you get rid of them for good.
The Seresto Flea and Tick Collar for Cats is the best overall product for short-term cat flea treatment. This product has clinically proven ingredients that effectively kill adult fleas and ticks for up to 8 months. In addition, the ingredients are safe for this time period, although there have been reports of contact dermatitis in some cats.
Tackling a flea problem requires a thorough approach.
The best flea prevention strategy is to start with vacuuming, cleaning, and disinfecting your home environment.
Regular use of a flea comb will help kill fleas, eggs, and larvae.
A cat flea collar is an additional strategy to help eliminate a problem. They are easy to apply and don't need constant application.
For this reason, many owners like the idea of putting on a cat flea collar to help control fleas.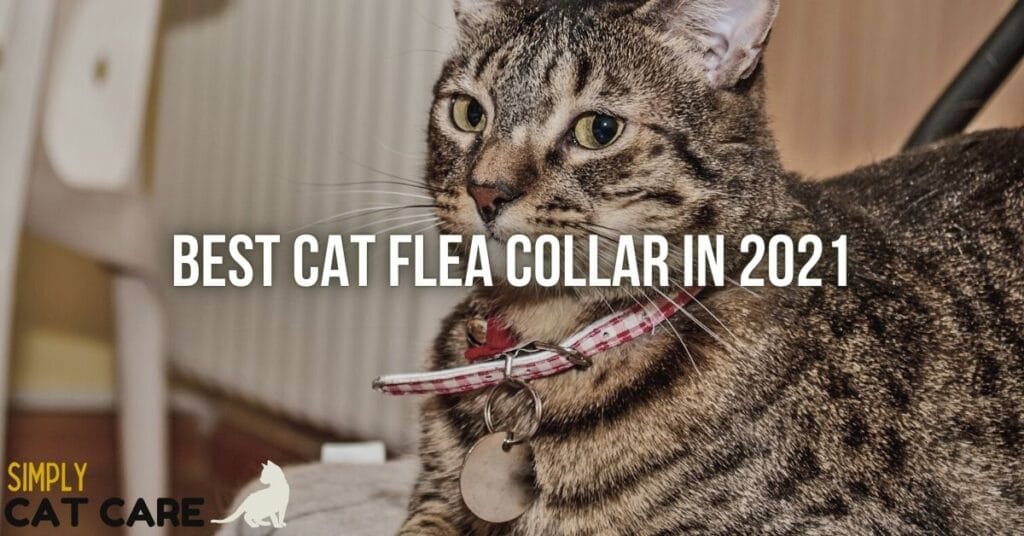 My name is Derrick and I am a writer for Simply Cat Care. This website provides easy-to-read helpful guides for your cat. In this article, I will go into more detail about cat flea collars and give my recommendations.
I am not a veterinarian and I recommend seeking the advice of a vet before making a purchase.
Here is what you'll find in this article:
Read on to get a more in-depth review of each product selected as well as a product buying guide.
---
Product Review: The Best Cat Flea Collars in 2021
Let's look at the Seresto Flea and Tick Collar for Cats.
A cat flea collar for your cat is an aggressive strategy for treating fleas. The active ingredient of imidacloprid with a combination of flumethrin is a powerful treatment for killing fleas and ticks.
The lack of natural ingredients may be of concern to many owners. However, the active ingredient in this flea collar targets the nervous system of invertebrates (fleas and ticks). In other words, the ingredient targets fleas and ticks by disabling them.
There have been reports of contact dermatitis along a cat's neck when using this collar. That's a significant downside and if you notice any changes it will definitely need removing. At this price point, it might be an expensive and frustrating side effect.
However, if this doesn't happen then the collar is effective for up to eight months, which means you will get a lot of mileage with one collar.
The product doesn't say if it is water-resistant so it is best to err on the side of caution and avoid water on your cat's coat.
The internet is a hive of worrying reports of serious side effects of this product.
Many of these reports don't have a toxicology report or any corroborating evidence to show causation between the collar and health problems.
If you aren't comfortable with those ideas then there are other cat fleas treatment methods.
PRODUCT DETAILS
The age range for use: All ages of cats
Product weight: 0.22 Pounds
Active ingredients: Imidacloprid and flumethrin
Usage length: 8 months
---
Let's look at the SOBAKEN Flea Collar for Cat.
If you are looking for a natural alternative flea collar for cats, the Sobaken is worth a look. It is a cheaper alternative and doesn't have the frequency of problems with contact dermatitis.
The side effects of essential oils vary from product to product, with the dose determining the toxicity. Some essential oils are toxic to cats, so a collar with a wide mixture of essential oils is best to approach with caution. The collar only uses one essential oil – citronella oil.
Used as an insect repellent for decades, citronella oil is a natural choice. However, there is a lack of clinical trials performed on using citronella oil in flea collars. It would be good to see a trial that's eight months or more to check if there are any changes in your cat's health.
The exact amount of oils used in this product aren't stated which is a downside. I would like to see a clear amount specified and exactly how efficacious the product is at controlling flea populations.
As far as natural alternatives go, this is the best alternative if you consider the pros and cons.
PRODUCT DETAILS
The age range for use: All cats aged 3 months up
Size: 5 x 2.99 x 2.99 inches
Product weight: 2.08 Ounces
Active ingredients: Citronella oil
Usage length: 8 months
---
Let's look at the flea collar alternative Cheristin for Cats Topical Flea Treatment.
Cheristin is a topical dropper to combat fleas. It contains the active ingredient spinetoram, which paralyzes fleas.
Spinetoram is an effective flea treatment. The result of using an 11.2% concentration of spinertoram was at least a 95% or greater reduction in the adult flea population over a period of 60 days [1].
Moreover, the dropper acts on fleas within 24 hours to give your cat fast relief.
The ingredient also reduces flea allergy dermatitis.
Unfortunately, a small percentage of cats can experience focal hair loss which can be an unpleasant side effect.
Using a dropper is a little more hands-on than a 'set and forget' collar. That might be a deterrent, but if you simply want the best solution for fleas then Cherisitin gets the job done.
If you are looking for a flea collar alternative then Cheristin is a great option.
PRODUCT DETAILS
The age range for use: All cats 8 weeks of age or older and weighing 1.8 lbs or more
Size: 4 x 1.25 x 6 inches
Product weight: 1.13 Ounces
Active ingredients: Spinetoram
Usage length: 6 weeks
---
Guide to Choosing a Cat Flea Collar
Let's cover some key things to know about before looking into buying a cat flea collar. We should always educate ourselves on why a flea collar would be a good option versus another option.
Flea collars represent a simple solution for many cat owners, but there may be some risks associated with their use.
Let's go into more detail about fleas and cat flea collars.
What Are Fleas?
Fleas are external parasites. Many different types of flea are unique to different types of animals [2].
The fleas will feed on your pet's blood, consuming 15x its body weight in blood per day [2].
Female adults will lay 40-50 eggs per day on your cat [2]. The eggs will hatch into small worms and then enter a cocoon state for 1-4 weeks before hatching [2]. A female adult lays over 2,000 eggs in her lifetime [3].
Eggs transfer to surfaces your cat will come into contact with [2].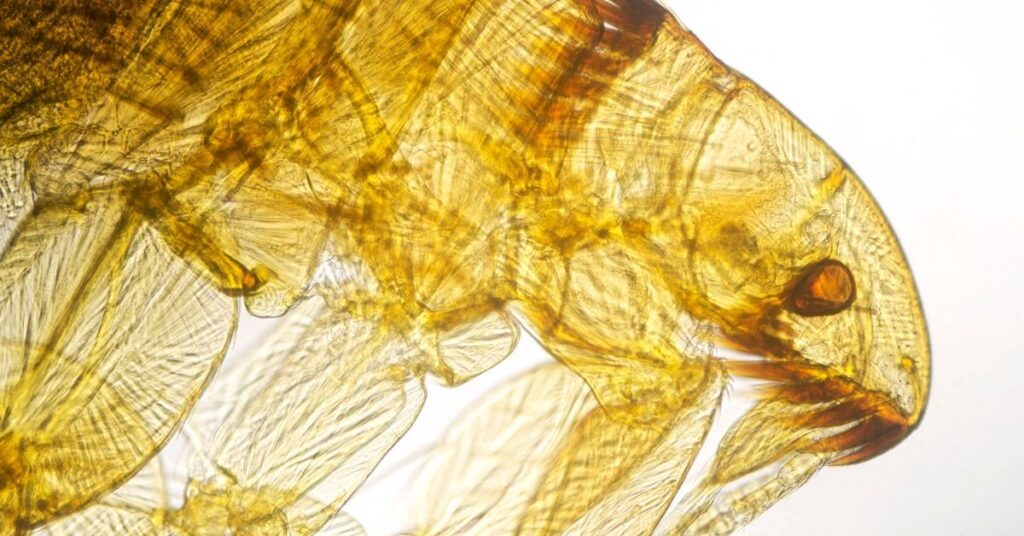 ---
Why are fleas a problem?
Fleas can serve as hosts for many serious diseases such as tapeworm and cat scratch fever [3].
A cat can also suffer large wounds that may need antibiotic treatment [4]. Some cats may also groom to try to remove the fleas, and develop allergies and mouth sores [4].
Your cat might also be host to problems (e.g. murine typhus) that transfer to the flea and person [3].
The Center for Disease Control and Prevention (CDC) reports that fleas are the main way of plagues transmit to humans [3].
This is usually from rodent fleas, but your cat can also transmit disease [3].
What is another problem with cat fleas?
Well – they are annoying:
You might have an infestation in your bed for example, that keeps you up at night [4]. Cats with flea infestation experience pruritis, which means excessive desire to scratch [5]. This can lead to hair loss, scaly skin, and wounds [5].
Kittens, in particular, are susceptible to anemia [6]. Pale gums are one sign of this and would require prompt vet attention [6].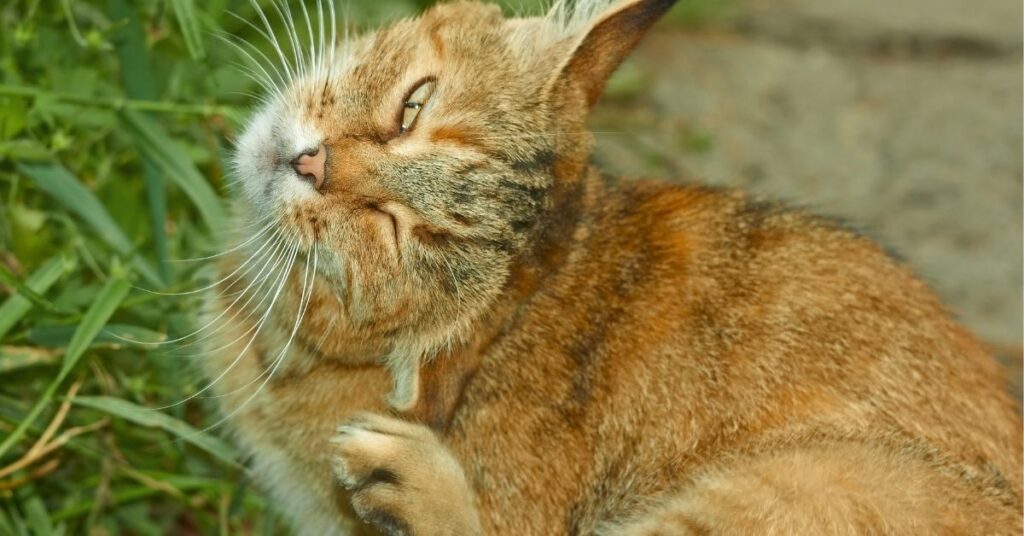 ---
How do Cat Flea Collars Work?
A cat flea collar replaces the usual collar that most owners place around their pet's neck.
A collar is one way to identify a cat if lost and also protect wildlife (usually with a bell attached to the collar to warn birds). A cat flea collar serves the same base purposes but also contains a method of combating fleas.
There are three types of methods that are on the market:
Absorption
A pesticide in a flea collar absorbs into a cat's skin.
When a flea attempts to feed on the blood of your cat, it will absorb the pesticide which will kill it [7].
Gas
This is a collar where the pesticide is released as a gas around the collar and kills fleas on contact [7].
Ultrasound
An ultrasound wavelength pulsates out of the collar and deters fleas [7]. I have not seen any available products on the market to purchase.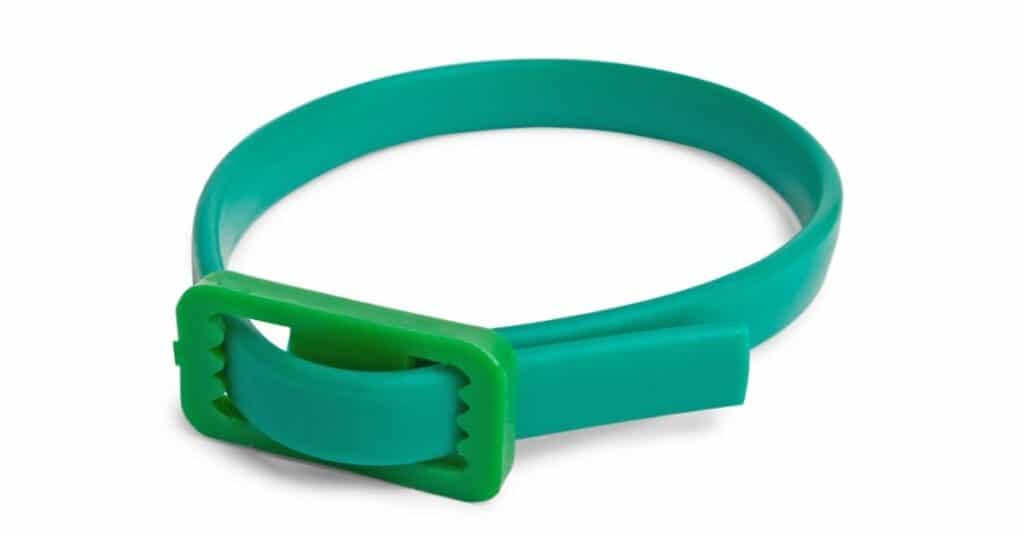 ---
What is the most effective flea collar for cats?
The best flea collar is currently the Bayer Seresto which contains the active ingredients imidacloprid and flumethrin.
This collar repels fleas and kills them by activating sodium channels (control the nervous system) of invertebrates.
Do flea collars for cats really work?
There are many cat flea collars on the market with a variety of ingredients.
Not all of these are proven to work with scientific research. Some promote their products as non-toxic alternatives to position themselves as the natural alternative in the market.
However, even natural ingredients can be toxic to cats and humans alike.
A collar containing imidacloprid and flumethrin is effective at controlling flea and ticks.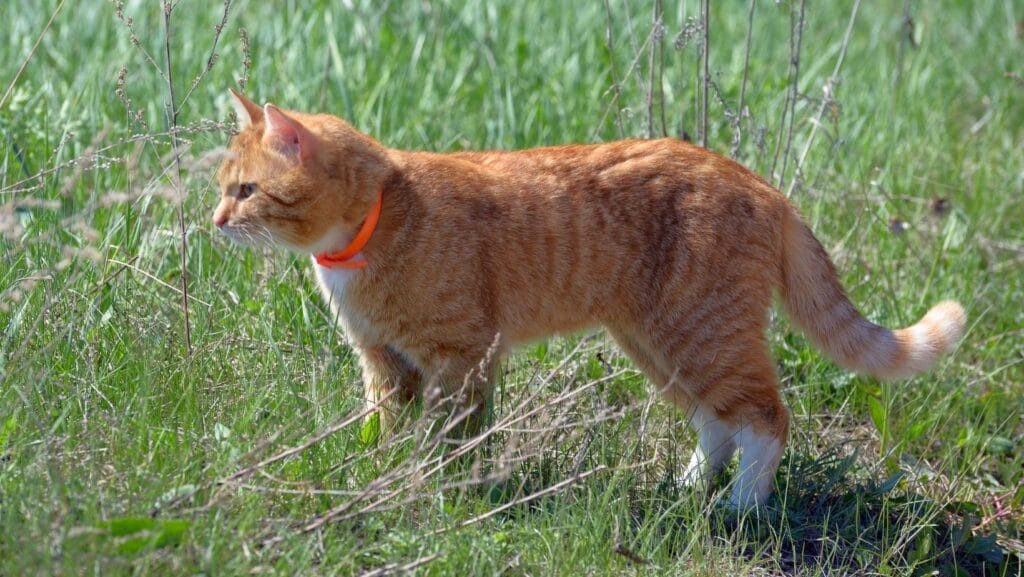 ---
Are cat flea collars toxic for cats?
Flea and tick collars contain a variety of powerful pesticides.
Some of these chemicals may pose a risk to your or your cat's health.
Some collars contain tetrachlorvinphos and propoxur which are potential carcinogens at high doses [8].
The pesticide residues from collars remain on the fur even after removing the collar.
A non-profit research organization, the Natural Resources Defense Council (NRDC) found that a collar worn for 3 days will leave enough residue to last two weeks [8].
Importantly, the residue is transferrable to humans via touch. Cats can also ingest chemicals via grooming.
There have been wide reports of flea collars leading to health complications or even death in cats and dogs [9].
Many of these reports are anecdotal and are not supported with veterinarian medical and toxicology reports [9]. That said, some flea collars may contain ingredients that are harmful to the animal.
Also, keep in mind that a collar might be safe for a dog but not for a cat. This is due to differences in cat metabolism. Never use a dog collar on a cat.
I'll cover some common ingredients in cat flea and tick collar formulations: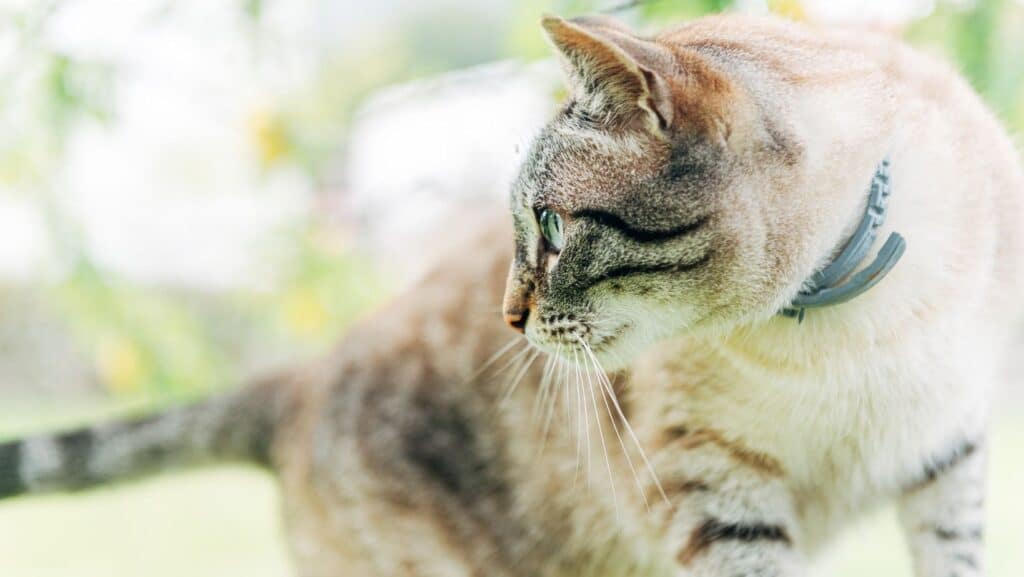 Tetrachlorvinphos
This is an organophosphorus insecticide used for decades.
The chemical metabolites to trichlorophenylethanol and trichloromandelic acid for excretion [10].
The drug inhibits the nervous system of fleas at high enough doses [10].
In dogs, the chemical metabolizes effectively at doses found in over-the-counter collars. Safety is unknown in cats [10].
I recommend avoiding this chemical.
Propoxur
A nervous system inhibitor [11]. Long-term symptoms of toxicity include neurological damage, paralysis, and death [11].
I recommend avoiding this chemical.
Flumethrin & Imidacloprid
Flumerethrin affects the voltage-gated sodium channel of invertebrates [12]. Imidacloprid works synergistically with flumerthrin to keep the sodium channels open and kill the insect [12].
These chemicals have low toxicity and high efficacy in controlling flea and tick populations on cats [12].
Essential Oils
Many essential oils are available on the market (over 200).
People commonly use them with diffusers for proposed health benefits. The problem with essential oils is many are toxic to cats. I wrote an article about essential oil safety for cats over here.
A few common essential oils that are potentially safe to use in diffusers around your cat include lavender, copaiba, helichrysum, and frankincense [13]. It is unknown whether these oils are effective at treating fleas.
There are many other home treatments for fleas that include things like apple cider vinegar and citrus peels. I wrote about those ideas over here and discussed their safety.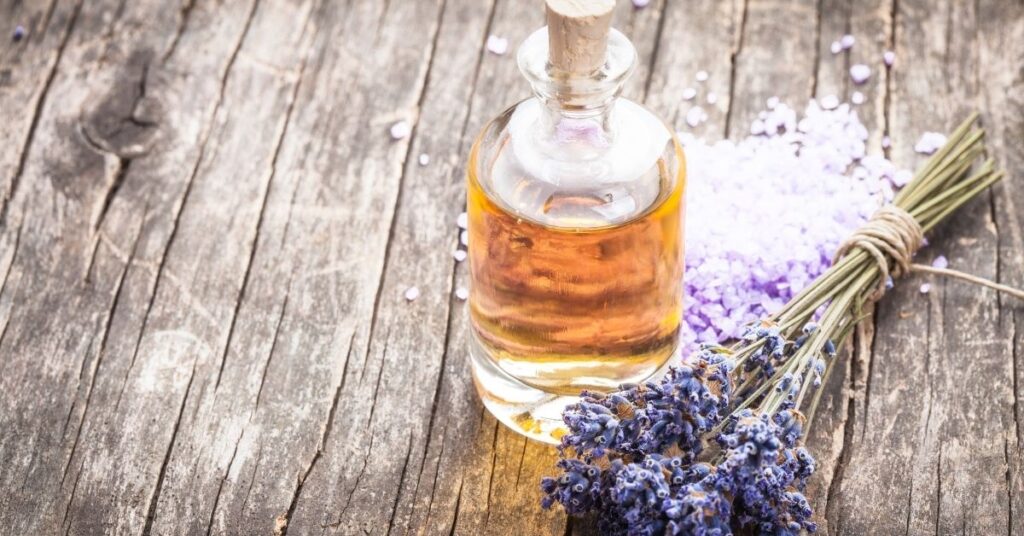 ---
Is a 'Natural' Flea Collar Safe for Cats?
Not necessarily.
Just because something is natural, does not mean it is always safe. Similarly, just because something is synthetic, it does not make it dangerous. This is an 'Appeal to Nature' fallacy.
Many essential oils are toxic to cats at a high enough concentration. I wrote more about that in this helpful article over here.
Check each ingredient and ensure that it is safe – whether it is natural or not.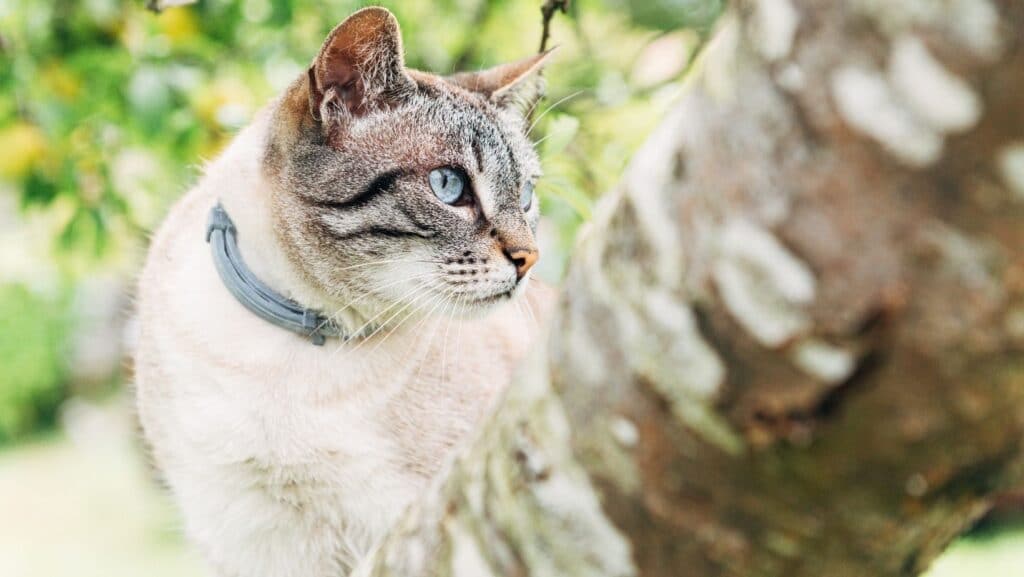 ---
What flea collar do vets recommend?
This will vary from vet to vet.
Some vets do not recommend cat flea collars, whilst others may. It will depend on your individual situation. Cat flea collars are a controversial choice for many due to the potential risks.
The best thing you can do is educate yourself on the benefits and risks of each product you intend to use. Carefully examine the available research for each ingredient listed on the product.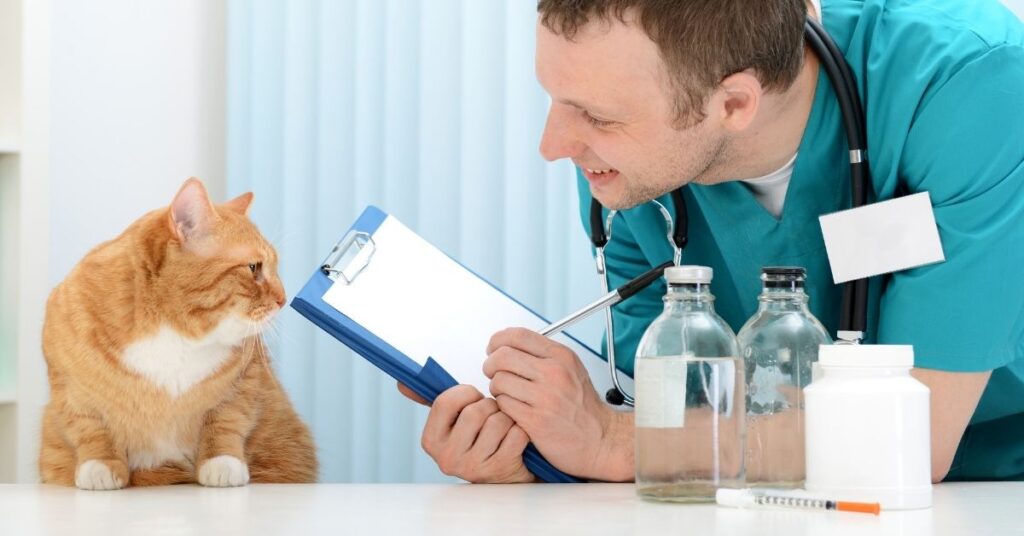 ---
What other treatments combat cat fleas?
There are oral and topical treatments applied to cat skin as cat flea treatments.
These treatments have their own benefits that might be more desirable to owners but don't have a collar's convenience.
I have recommended one topical product as an alternative in this article.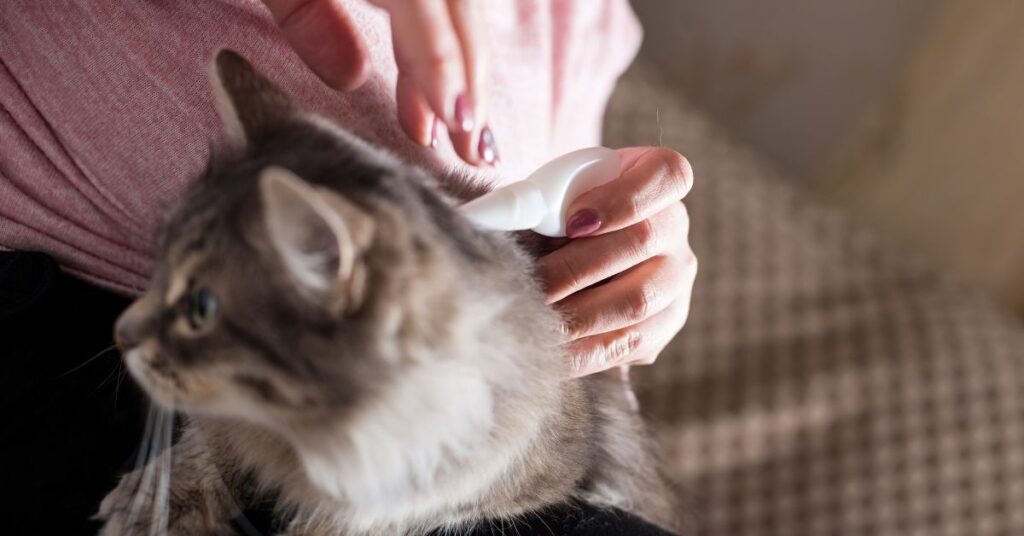 ---
Do cat flea collars combat ticks and lice?
Imidacloprid and flumethrin based collars are shown to reduce the risk of the tick, but not lice infestation over an 8 month period.
These chemicals directly inhibit the cell nervous system function of invertebrates.
A cat flea collar with the active ingredients imidacloprid and flumethrin kills fleas and ticks.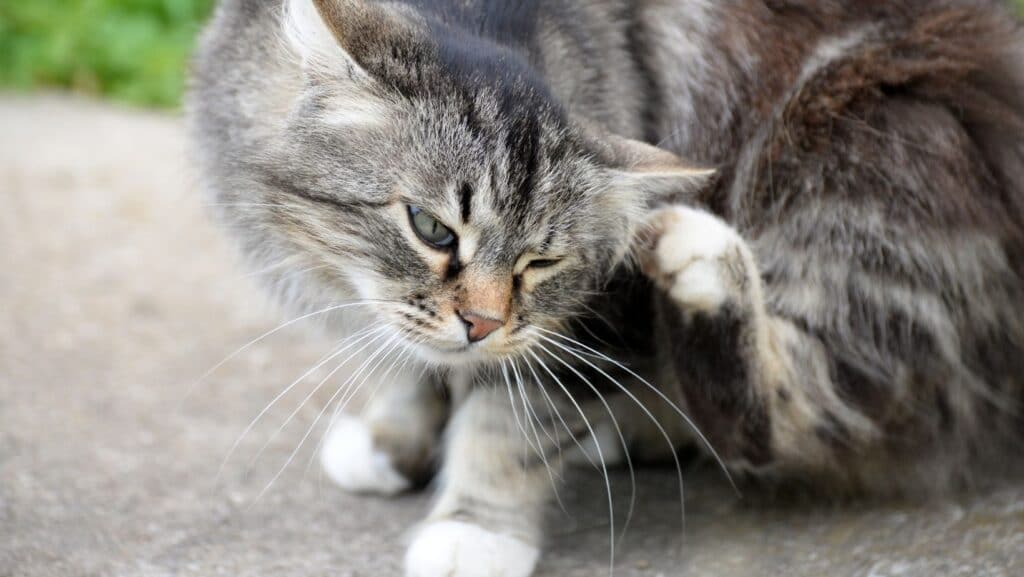 ---
Cat Flea Collar Checklist
Here are some criteria for choosing a flea collar for cats.
Does not contain tetrachlorvinphos and propoxur
Elastic collar design
Lab-tested for safety (preferably from an independent source)
Water-resistant
Safe for human contact
Adjustable sizing options
All ingredients are clearly listed on the product for review
Ingredients have shown efficacy in reducing flea and tick infestation
I recommend researching each ingredient thoroughly before purchasing a cat flea collar.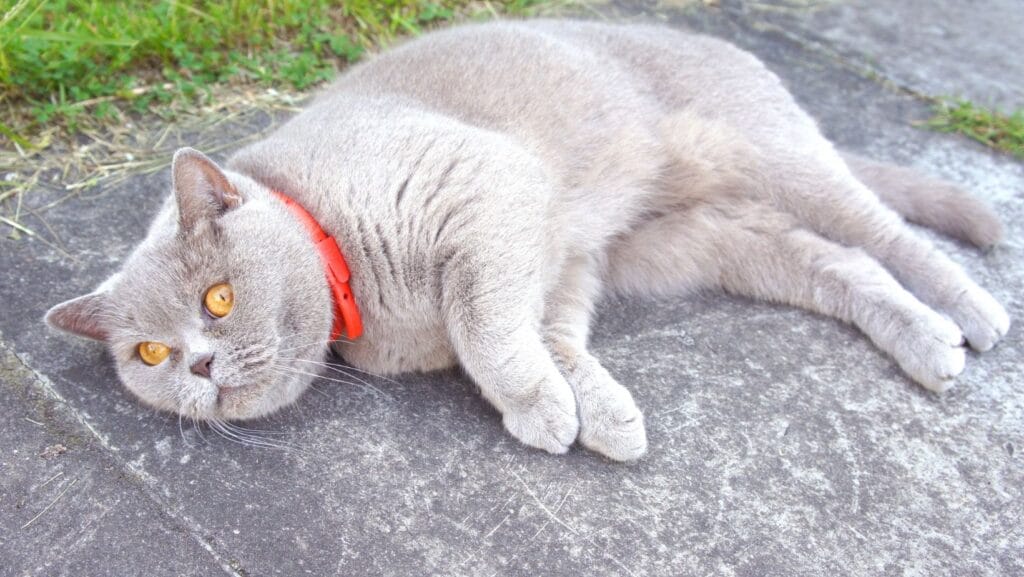 ---
Are Cat Flea Collars Needed For Your Cat?
I recommend cat flea collars as a secondary flea and tick treatment strategy.
As a primary strategy, you should be doing the following things to combat fleas (read more about that in this helpful article):
Regular vacuuming of all surfaces (replacing the vacuum bag after each use)
Steam carpet cleaning
Regular washing of pet bedding, covers, sheets, and pillowcases
Using an insect growth regulator (IGR) spray to prevent the growth of adult fleas on pet bedding, carpets, and other areas
Keeping grass cut short for outdoor cats (or limited outdoor range)
Regular flea combing
If all those are not enough to completely tackle a flea and tick problem, then look into a cat flea collar as an extra preventative measure.
Carefully examine each ingredient and ensure you are comfortable with what you fitting on your cat. Check the individual product with your veterinarian before purchase to see if the product is right for your cat.
If you do use a cat flea collar, consider the exposure to family members (e.g. small children). The side effects of the cat flea treatment include contact dermatitis on a cat's skin. If you notice any changes within 24 hours, discontinue using the product.
Check out my guide to effective flea prevention strategies.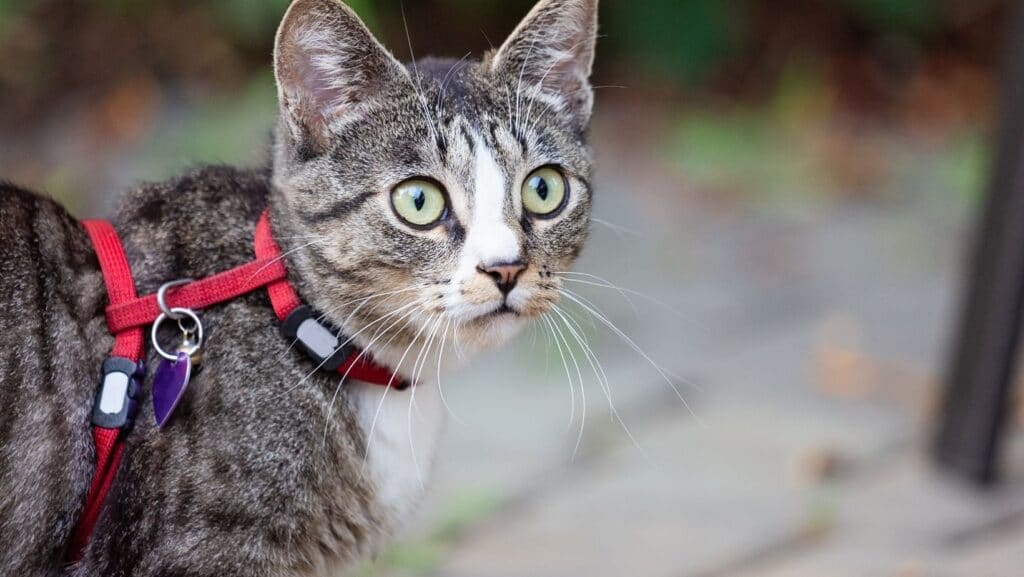 ---
Conclusion: Best Cat Flea Collars (Final Thoughts)
In this article, I've talked about the best cat flea collars.
Here are my final thoughts:
Cat fleas and ticks create health problems for cats including dermatitis and parasites
The best way to control fleas is to clean your house to destroy fleas at all life stages
Flea combs help remove fleas and eggs from the skin
Flea collars are an additional treatment that support cleaning
The main benefit of a flea collar is the ability to control fleas over a long period
Cat flea collars vary in their efficacy with often unproven treatments and ingredients
The best cat flea collar should contain a research backed treatment to get results, with a focus on safety
Some cat flea collars cause contact dermatitis
I recommend only using cat flea collars as short term solution (e.g. 6-12 months) and focusing on the environment long term
Speak with your vet to find out whether a cat flea collar is the best option for your situation
Our Verdict: The Best Cat Flea Collar Overall
I recommend the Bayer Seresto flea collar for cats.
Here are the main benefits of this product:
Research backed ingredients imidacloprid and flumerthrin to eliminate flea populations
One collar lasts eight months
Powerful immediate relief from fleas
However, there have been safety concerns for this product as well as others. Review each product carefully before you consider using it to tackle a flea problem. Also, discuss the available options with a vet.
That's all for this article. I hope this helps you in your mission to control cat fleas.
After more things cat-related?
Check out our guides below.