5 Best Cat Food for Sensitive Stomachs
Cats are carnivores, but they can't digest grains as well as humans. If you have a cat with a sensitive stomach, it's hard to find the right food for them.
If your cat has an upset stomach or diarrhea it may be caused by food allergies or intolerances. Food allergies are caused by the immune system reacting to specific proteins, whilst food intolerances cause irritation to the digestive system leading to symptoms such as gas, bloating, and soft stools.
This article will help you find the best cat food for sensitive stomachs based on my experience with these problems over the years.
---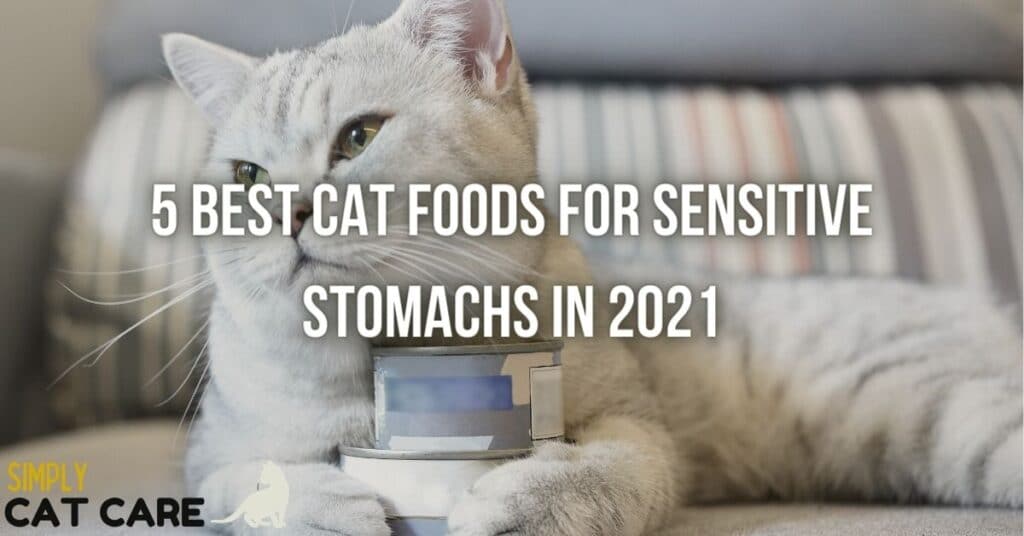 I used key criteria based on research to form the selection process for cat food recommended in this article. I am not a veterinarian and I recommend seeking the advice of a vet before making a purchase.
Keep reading below for our roundup of the best cat food for sensitive stomachs on the market:
---
Product Review: The Best Cat Food for Sensitive Stomach
Why is Feline Natural a good choice for a sensitive stomach?
This product stands out above many other cat food options for a few reasons.
Sensitive stomachs may be caused by a range of grain and plant-based ingredients. This product contains no wheat, rice, soy, gluten, carrageenan, gums, additives, or preservatives. This reduces the chance of your cat experiencing diarrhea due to food intolerance.
For allergies, the use of lamb and green mussels is beneficial. Both of these animal-protein sources are novel proteins, which means they are atypical food sources in most cat's diets. This reduces the risk of food allergy reactions and makes the food a suitable choice if you're having trouble with other cat foods.
This product also uses a high-quality range of meats, organs, and bones. This is important to ensure your cat gets a balanced range of nutrients for top health.
The main disadvantages of this product are price and mixed taste reviews. Warming up the food may increase your cat's chance of liking the food.
INGREDIENTS
Lamb, Water sufficient for processing, LambTripe, Lamb Heart, Lamb Kidney, Lamb Spleen, Lamb Liver, Lamb Blood, Ground Lamb Bone, New Zealand Green Mussel, Fish Oil, Flaxseed Flakes, Potassium Sulphate, Dried Kelp, Salt, Taurine, Vitamin E Supplement, Magnesium Oxide, Zinc Proteinate, Copper Proteinate, Manganese Proteinate, Thiamine Mononitrate, Vitamin D3 Supplement, Folic Acid
CALORIC CONTENT: 1211 kcal/kg, 103 kcal/3-oz can, 206 kcal/6-oz can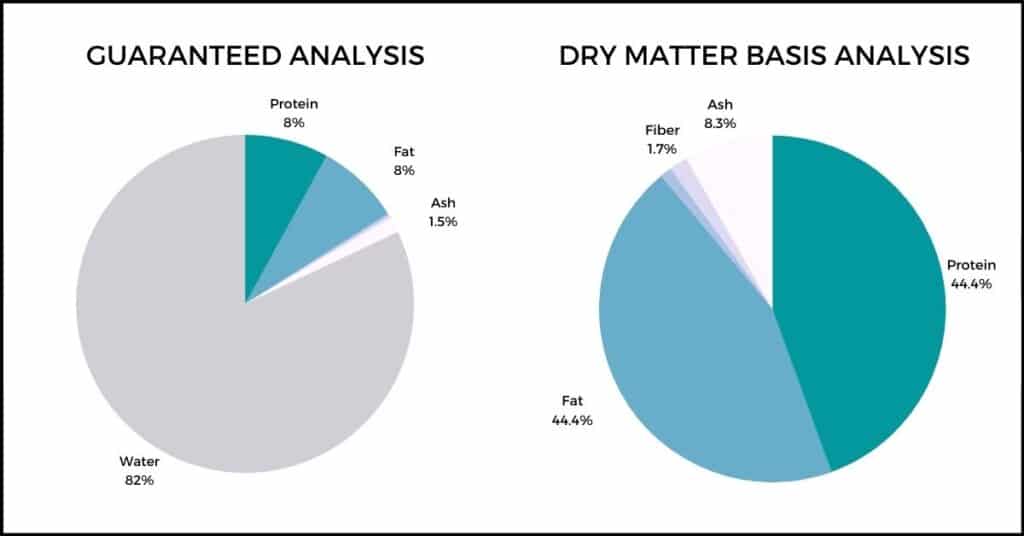 ---
The main thing I like about this product is the use of only one animal source (turkey). This is a great novel protein choice to reduce the risk of allergy-related diarrhea. The product also avoids excessive ingredients, omitting grain, potato, corn, wheat, and soy. Instinct also offers rabbit for variety, which is a little higher in price than turkey.
The main gripe I have with this product is the use of peas and carrots. Whilst the amount of these ingredients is low, there may be a minority of cats that struggle to digest these plant foods.
Overall, this choice is better than many competitors and why I recommend it here.
INGREDIENTS
Rabbit, Water, Pea Protein, Peas, Rabbit Liver, Montmorillonite Clay, Potassium Chloride, Salt, Minerals (Iron Proteinate, Zinc Proteinate, Copper Proteinate, Manganese Proteinate, Sodium Selenite, Potassium Iodide), Choline Chloride, Vitamins (Vitamin E Supplement, Thiamine Mononitrate, Niacin Supplement, D-Calcium Pantothenate, Pyridoxine Hydrochloride, Riboflavin Supplement, Vitamin A Supplement, Biotin, Vitamin D3 Supplement, Vitamin B12 Supplement, Folic Acid), Taurine, L-Ascorbyl-2-Polyphosphate
CALORIC CONTENT: 1,266 kcal/kg, 197 kcal/5.5 oz can, 108 kcal/3 oz can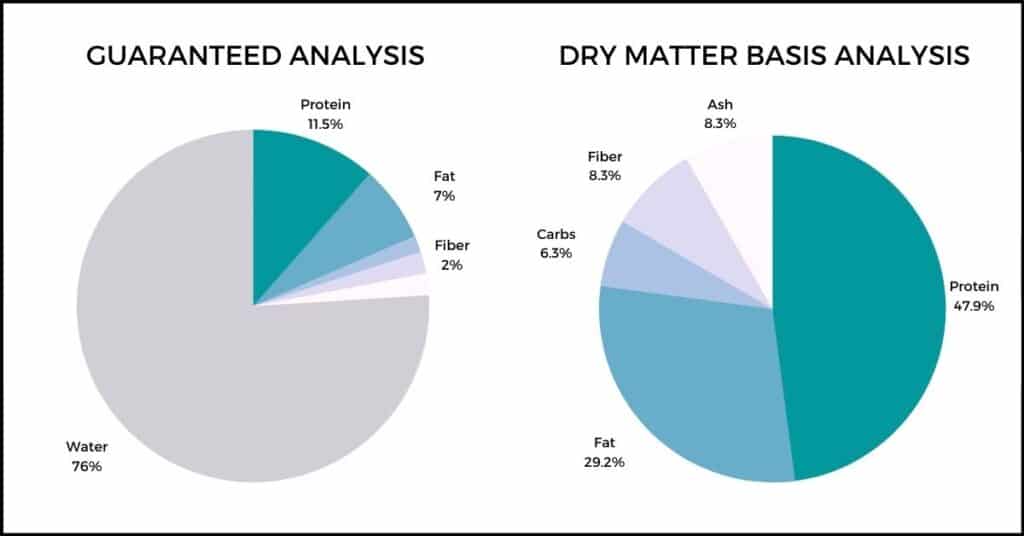 ---
It's hard to find a good budget wet cat food, but Purina ONE is a solid choice.
I like the fact this affordable product is high in protein and low in carbohydrates. It is high in animal proteins, which are easy to digest for sensitive stomachs. This product also doesn't contain any grains, vegetables, or carrageenan. The cans come in small 3 oz portions which are perfect to stop gagging on excess food.
Let's look at the downsides. Sometimes the formula changes with this product. This is an inevitable problem with many cat foods on the market. This product also doesn't feature the limited range of animal protein sources as other premium options do.
INGREDIENTS
Turkey, Liver, Turkey Broth, Chicken, Pork Lungs, Fish, Natural Flavors, Guar Gum, Minerals (Potassium Chloride, Salt, Mono, And Dicalcium Phosphate, Magnesium Sulfate, Zinc Sulfate, Ferrous Sulfate, Copper Sulfate, Manganese Sulfate, Potassium Iodide), Vitamins (Vitamin E, Choline, Vitamin B-1, Vitamin B-3, Vitamin B-5, Vitamin A, Vitamin K, Vitamin B-6, Vitamin B-2, Vitamin B-12, Vitamin B-7, Folic Acid, Vitamin D-3), Taurine
CALORIC CONTENT: 1,127 kcal/kg (95kcal/can)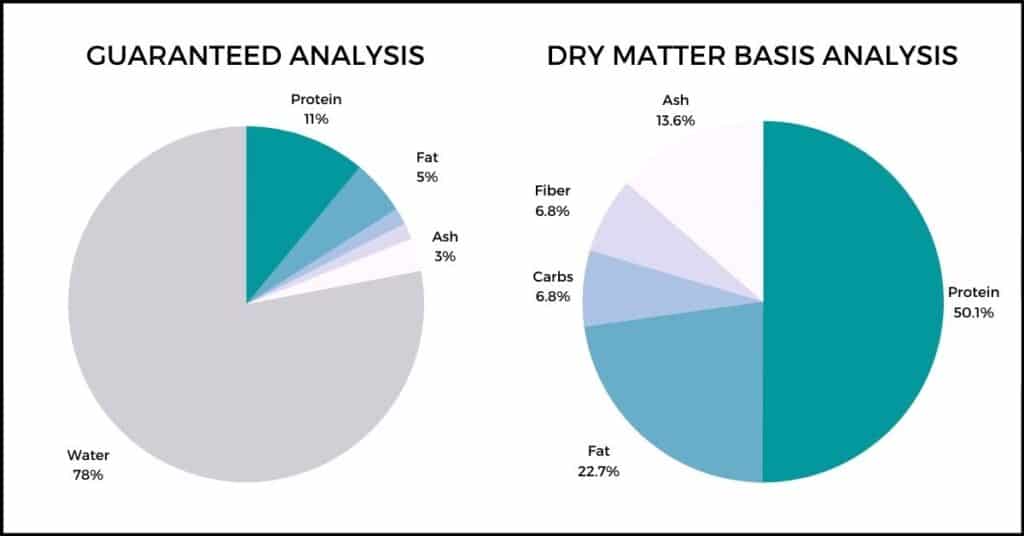 ---
SUMMARY
Let's take a look at Ziwi Peak Air-Dried Lamb.
I like the use of one novel animal protein source (lamb). As you may have guessed by now, this helps with elimination diets and reducing the risk of diarrhea. The food sources are premium named ingredients such as organs and bones, to give a range of parts for complete nutrition. Unlike most dry food, this air-dried formula doesn't use any fillers or grains to cut down the risk of food intolerance.
Now onto the downsides, and the main one is price. It's going to test the wallet but may save costs in the long run with fewer vet appointments. The strong smell also puts off many owners and may not be pleasant for small apartments.
INGREDIENTS
Lamb, Lamb Heart, Lamb Tripe, Lamb Liver, Lamb Kidney, Lamb Lung, New Zealand Green Mussel, Lamb Bone, Lecithin, Inulin from Chicory, Dried Kelp, Minerals (Dipotassium Phosphate, Magnesium Sulfate, Zinc Amino Acid Complex, Copper Amino Acid Complex, Iron Amino Acid Complex, Manganese Amino Acid Complex, Sodium Selenite), Salt, Preservative (Citric Acid, Mixed Tocopherols), Vitamins (Choline Chloride, Thiamine Mononitrate, Pyridoxine Hydrochloride, Folic Acid, Vitamin D3 Supplement), DL-Methionine, Taurine
CALORIC CONTENT: 5,600 kcal/kg, 318 kcal/scoop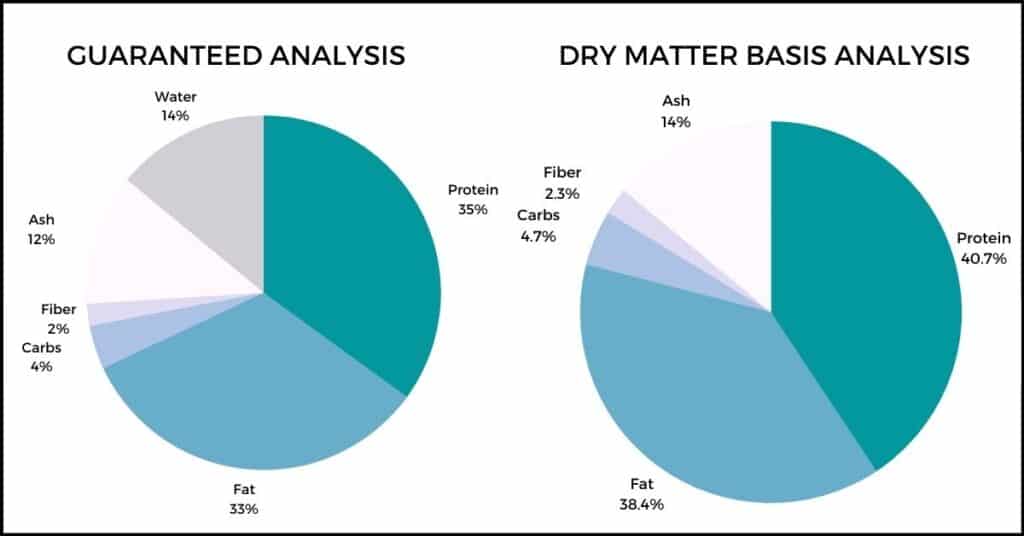 ---
The Vital Essentials Freeze-Dried Rabbit Nibs are a great treat or topper containing the whole rabbit including bones and organs. This creates a nutritional complete product to keep your cat strong and healthy, without the added nasties.
The ingredient list is limited to one whole animal source. This minimizes the chances of your cat experiencing food intolerance or allergy and experiencing stomach problems.
The product also contains crushed bones. Bones are a great natural source of calcium for cats – especially if they have no dairy in their diet. However, the texture may put off a few cat owners and fussy cats alike. A food processor might help grind the food into a more palatable mixture, but that comes with extra work.
As this is a natural product, it attracts a much higher price tag and will test most owner's wallets. The product is intended as a topper or treat, but will still be a pricey option.
INGREDIENTS
Finely Ground Whole Rabbit, Rabbit Heart, Rabbit Liver, Rabbit Lungs, Rabbit Kidney, Rabbit Trachea, Rabbit Blood, Raw Goat's Milk, Water, Herring Oil, Mixed Tocopherols, D-Alpha Tocopherol
CALORIC CONTENT: 3,790 kcal/kg, 105 kcal/oz
---
Review Process: How did I choose the products in this article?
I followed a set of criteria for selecting the right cat food for your cat. I followed the advice recommended in Feline Nutrition by former professional veterinary technician Lynn Curtis.
This is the checklist I used for selecting the best cat food for sensitive stomachs. You can't avoid everything in canned or pre-packaged dry cat food. Most of the foods I selected for this article meet these criteria.
I want to point out that each commercial cat food has its strength and limitations. Some foods may not suit your budget or cat's tastes.
Here is the checklist:
Low in Carbohydrate
Cat's are obligate carnivores and don't need carbohydrates in their diet. Food like wheat, corn, oats, and starch may cause digestive issues in high amounts.
High carbohydrate foods include:
Wheat
Corn
Rice
Oats
Tapioca starch
Check out my top 9 tips to maximize your cat's nutrition for more.
Food Checklist: Food contains less than 12% carbohydrate on a dry matter basis
(If allergy is suspected) No Fish or Chicken
Fish seems like a harmless and healthy protein. However, fish may cause an allergic reaction in some cats, which may result in digestive problems. This is mainly due to the high histamine levels of fish, but also due to repeated exposures.
Cat's may be allergic to many things such as chicken and beef, but fish is a good starting point to take out if your feline friend is having a hard time with digestion.
There are other issues with fish (e.g. supporting slave trade, toxins) but there's no need to have fish in the diet if your cat experiences digestive issues.
Food Checklist: Food does not contain fish
No Carrageenan
Carrageenan is a thickening agent sourced from seaweed. It is used in many foods to – well thicken them.
Carrageenan provides no nutrition to cats.
Degraded carrageenan is a possible carcinogen and may lead to digestive issues [7]. Food grade carrageenan (used in cat food) contains between 5-25% degraded carrageenan [8].
Degraded carrageenan induces local inflammation for research purposes (e.g. injected into the paw of rats to induce edema) [9]. Degraded carrageenan added to the water of guinea pigs resulted in ulcerative colitis, weight loss, loose stools, and blood in the faces [9].
Food Checklist: Food does not contain carrageenan
Preference for Canned Wet Cat Foods
Canned wet cat foods are better for digestion than dry foods.
Dry cat food is high in carbohydrates which is less tolerable than protein and fat. Dry foods also contain more fiber which may irritate the intestine and lead to vomiting.
Food Checklist: Select a canned cat food
No Dairy Products
Many cats are lactose intolerant. This means they have difficulties digesting the sugar (lactose) in milk.
A cat with lactose intolerance may experience digestive issues when drinking milk. This includes vomiting and diarrhea. A cat may be able to tolerate small amounts of cheese (which does contain lactose sugar) or milk (up to 85ml).
Most cat food does not contain dairy, but some owners may put dairy products out for their cats.
Check out my article on whether milk is safe for cats to learn more.
Food Checklist: No dairy products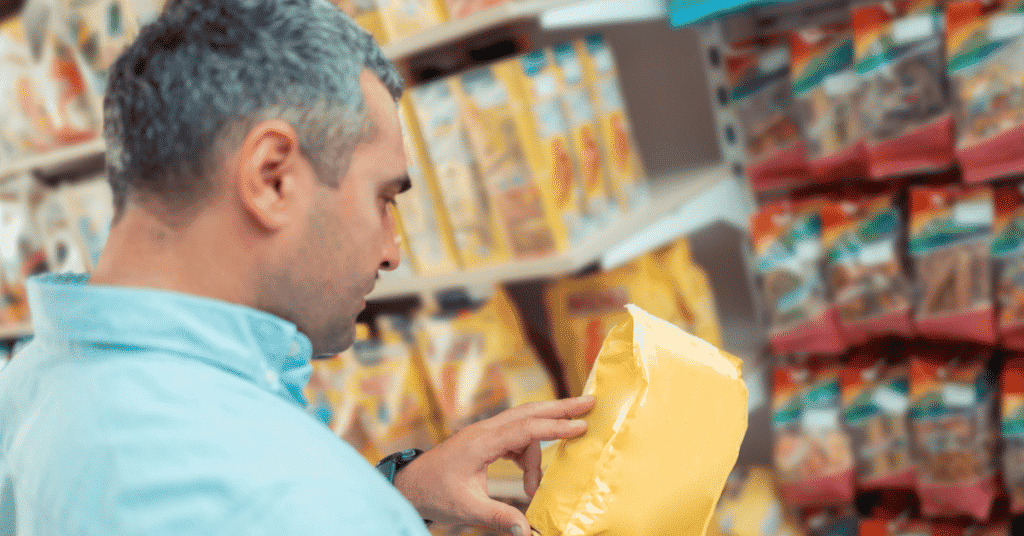 ---
Buying Guide: How To Choose The Best Cat Food for Sensitive Stomachs
Are you looking for the best cat food for sensitive stomachs?
I know how difficult it can be to find cat food that works well with your feline friend.
My cat Sushi would vomit up a nasty puddle of wet chunks if I happened to give him the wrong food. Back then I didn't understand what I needed to give him to eat to solve the problem.
There are so many different options out there and it's hard to know which one is going to work best. That's why I put together this buying guide – so you don't have to go through all of the hassles of finding something that works (like I did with Sushi).
In this guide, we will discuss what makes a good cat food for sensitive stomachs, as well as what ingredients should be avoided at all costs. We will also talk about some great brands and products.
By the end of reading this buying guide, you should feel much more confident in choosing the right product for your kitty friend.
---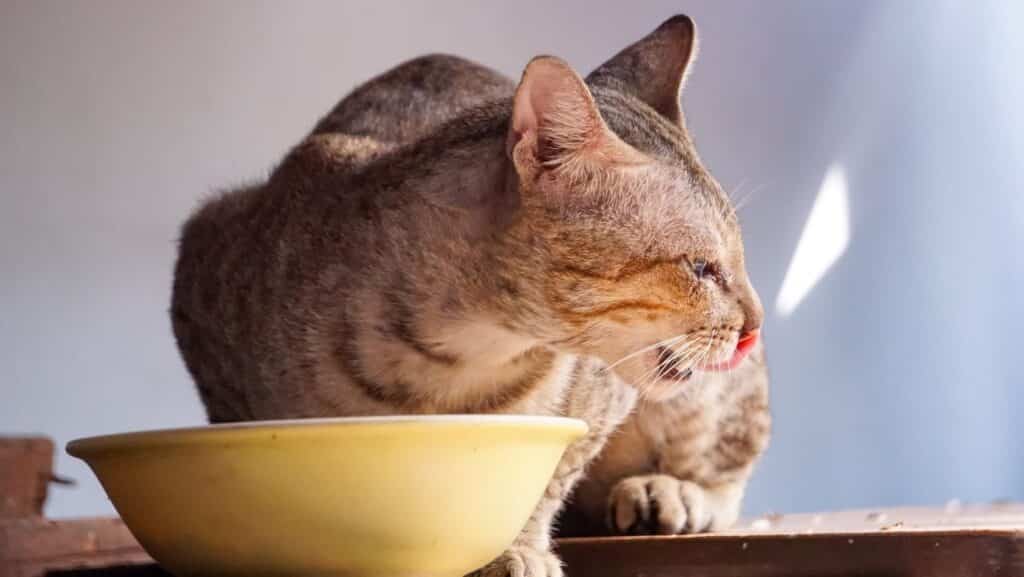 ---
What is the best cat food for sensitive stomachs?
The best cat food for sensitive stomachs is one your cat is not allergic to and doesn't have any food intolerance towards. Additionally, the food should be nutritionally balanced containing enough protein, fat, water, and micronutrients for optimal health.
A sensitive stomach is caused by many problems including hairballs, parasites, gastroenteritis, eating too quickly, food allergies, and/or food intolerances.
If the problem is food-related, a diet elimination trial will help identify the offending food. This is a process used with humans experiencing chronic digestive issues as well.
The goal of an elimination diet is to identify individual foods that trigger sensitive stomachs.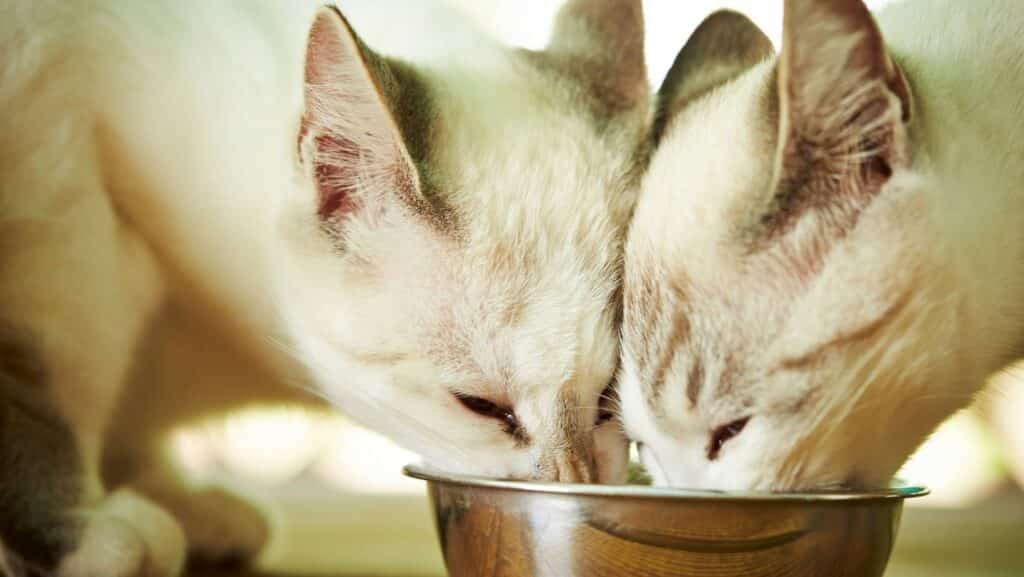 What is a diet elimination trial and how can it help treat a sensitive stomach?
A diet elimination trial involves removing all dietary food sources likely to cause allergies or food intolerances. Foods are then reintroduced gradually to identify the offending substances (which are kept out of the diet).
Digestive issues are caused by food allergies and/or food intolerances. For this reason, a thorough elimination of all possible offending food items is the only way to find the problem.
Common or local protein sources are more likely to cause food allergies. Examples of common protein sources include chicken, fish, and beef. New Zealand cats are more likely to have an allergy to lamb, as this is a common protein source local to New Zealand.
An elimination uses of novel protein foods (e.g. lamb, turkey, rabbit). These protein sources are less likely to cause an allergic reaction.
The reason for this is cats need repeated exposures to develop allergies.
Food intolerances may occur through a wide variety of foods, but wheat, barley, and gluten are the main suspects.
For this reason – a limited ingredient diet using novel protein food sources with no grain products is a good choice for an elimination diet.
Your vet might also suggest a hypoallergenic diet and/or prescription cat food. This involves foods with limited ingredients and hydrolyzed protein (pre-digested protein).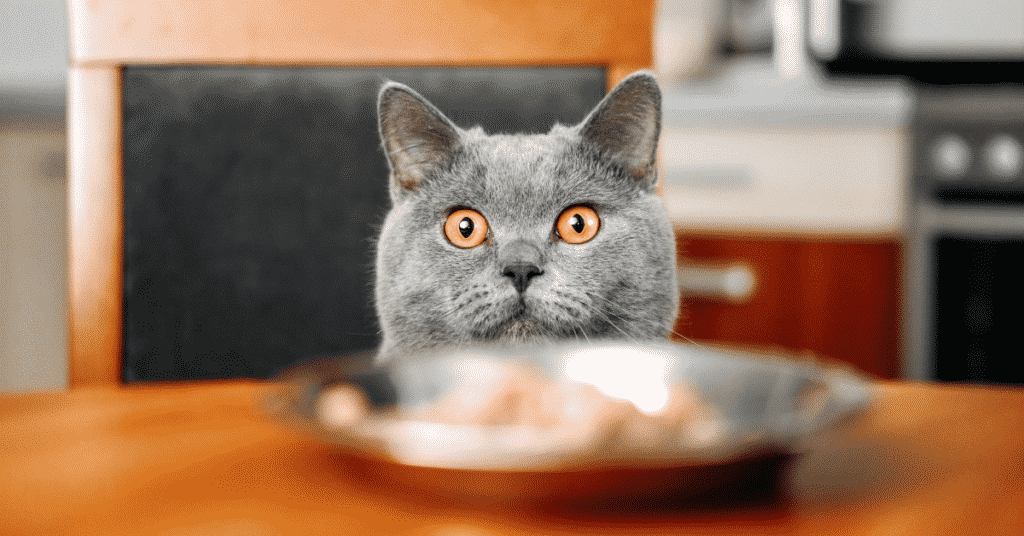 What is the easiest food for cats to digest?
The easiest food for a cat to digest is animal-based foods that include meat, organs, and bones. Wet canned cat food is a better choice than dry cat food for sensitive stomachs.
Cats are obligate carnivores.
and wet canned food most resembles the dietary profile of cats in the wild.
Dry cat food is too high in carbohydrates and contains fewer animal-based products. Cats have less ability to digest carbohydrates due to a reduced level of digestive enzymes.
Switching your cat's diet to a wet canned food diet may improve digestion. Alternatively, trying a dry kibble product that is higher in fat and protein may help.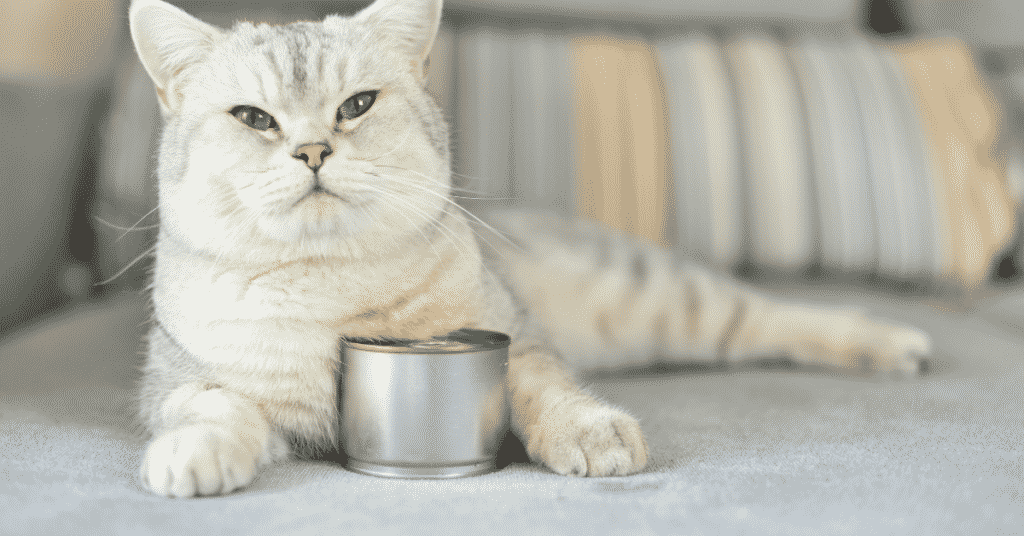 How do I know if my cat has a sensitive stomach?
If your cat vomits or has frequent diarrhea then they have a sensitive stomach.
Dry heaving occasionally and ejecting a small hairball is not uncommon.
See my article over here for more information about dry heaving.
However, if your cat is vomiting especially after eating, then your cat's digestive system may have some issues.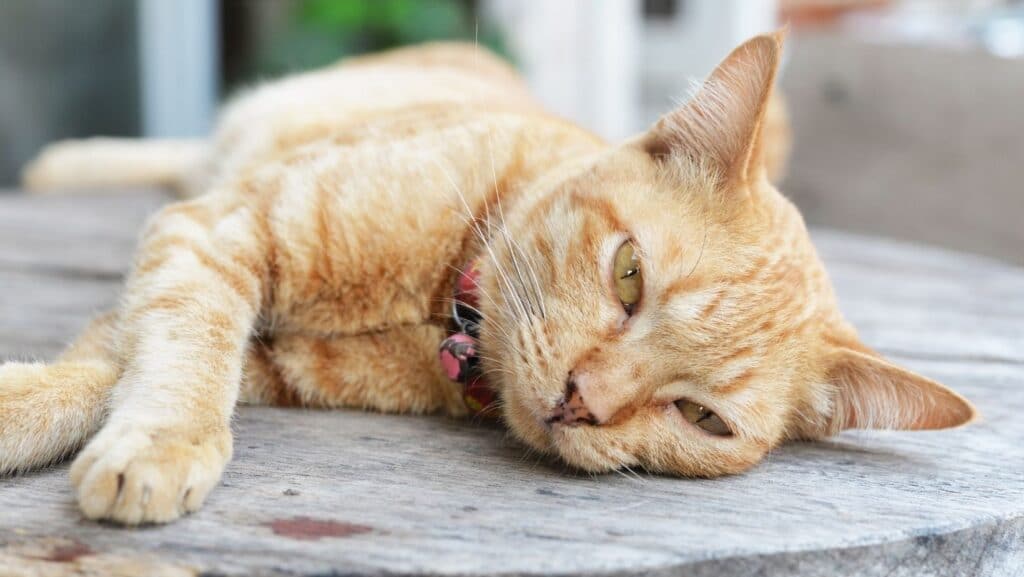 ---
Why does my cat have a sensitive stomach?
Cats can dry heave and/or vomit regularly due to a lot of reasons.
Let's take a look at some common culprits.
Hairballs
Cats groom themselves to maintain cleanliness.
Their tongue contains a rough sandpaper texture called papillae extracts dirt from the fur. However, this can also lead to ingesting fur.
A lot of the fur a cat ingests will pass through the digestive system. Excessive fur can lodge in the esophagus and stomach, causing the cat to retch. This will usually eliminate the hair.
If your cat has hairballs, check out my top 4 best cat food for hairball choices article for help.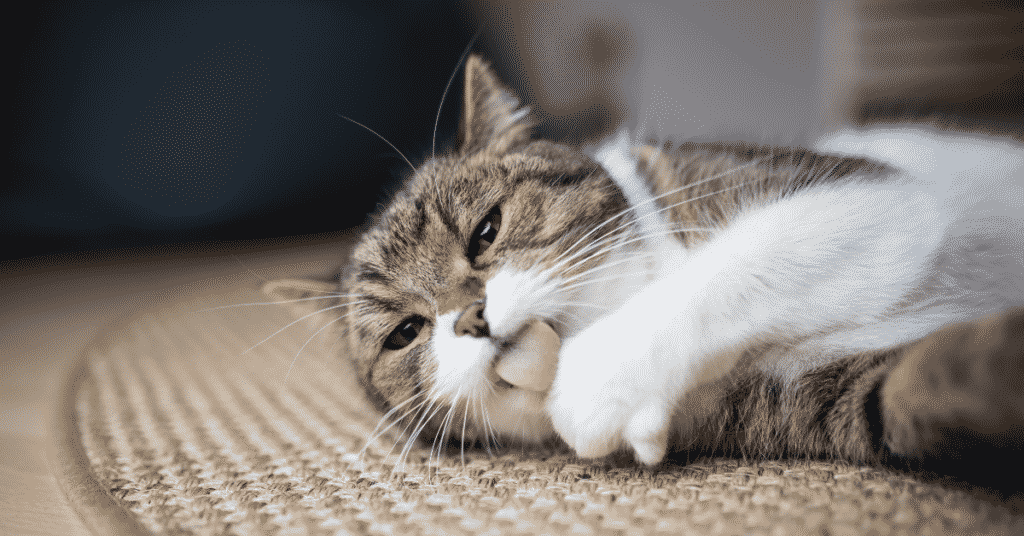 Nausea
If a cat consumes spoiled food, it can get sick (like a human).
Wet food or leftover scraps are prone to accumulating bacteria. If you have left out wet food for too long, it has the potential to spoil.
Cats are also intolerant to a wide range of foods.
Check out my helpful guide on foods that are dangerous for cats over here.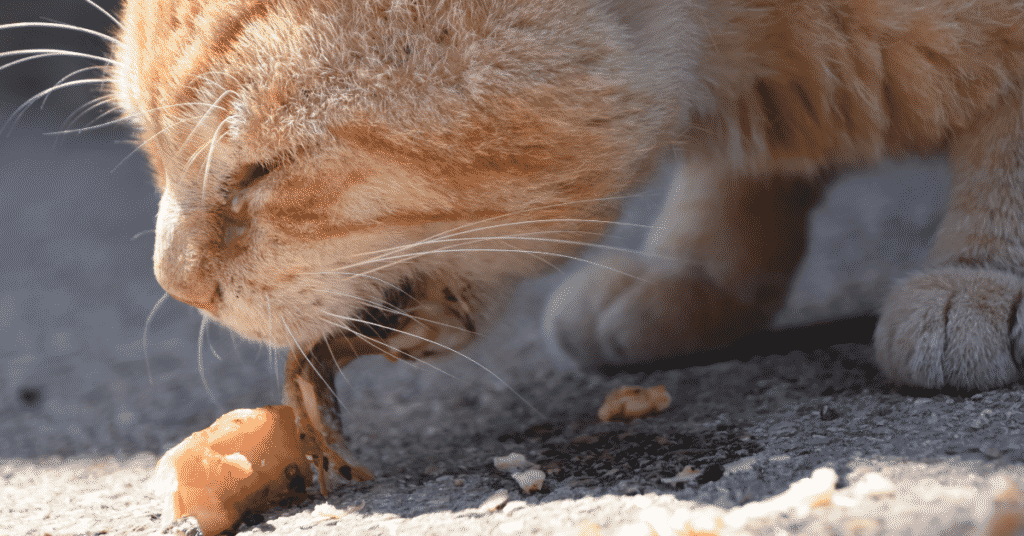 Parasites
Fleas are a source of many feline parasites. If your cat is scratching itself often and also appears to retch, it might be a sign of parasites.
There are many symptoms of a parasitic infection which include diarrhea, coughing, pale gums, and a distended abdomen, as well as vomiting [1].
Check out my article on tips to control fleas to tackle a flea problem.
Stress
Stress is not good for a person and cats are no different.
If cats are not able to acclimate to their environment they may experience stress-related illnesses.
Research has found that providing a cat a predictable routine that includes time for play can reduce the risk of feline interstitial cystitis [2].
This illness can lead to an increase in vomiting episodes.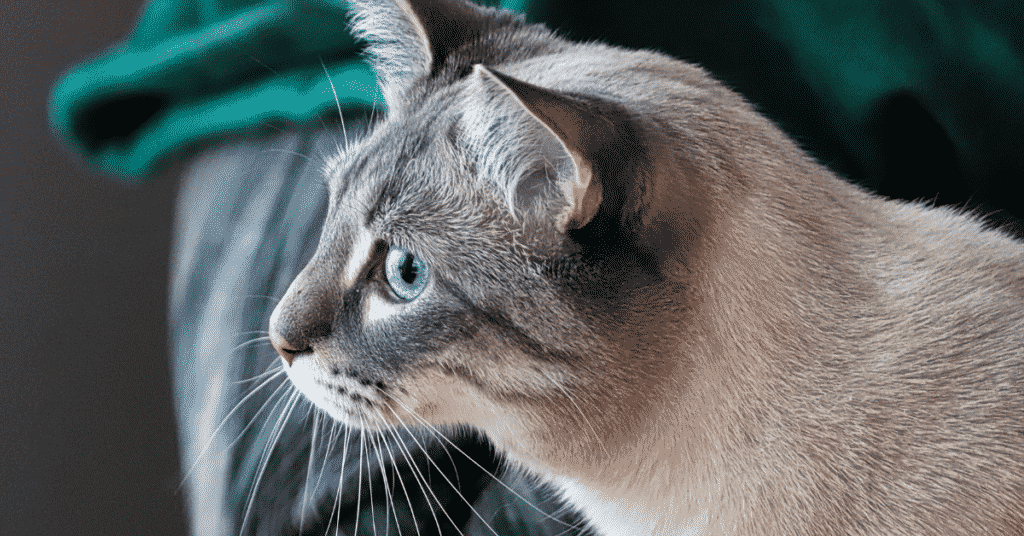 Gastroenteritis
Gastroenteritis is an inflammation of the gastrointestinal tract (i.e. stomach, throat, colon) [3].
Cats with gastroenteritis have symptoms that include abdominal pain, dry heaving (with or without vomit), diarrhea, coughing, and lethargy [3].
Many things can cause gastroenteritis. Vets are best equipped to diagnose this condition.
Irritable Bowel Syndrome (IBS)
Cats are obligate carnivores and thrive off an animal-based diet.
Grains, legumes, fruit, junk food, and other 'human' foods are not easily digestible for a cat.
Although these constituents make for cheap cat food, they don't make for optimal cat nutrition.
There's no easy answer for this. Cats need quality nutrition for health.
Provide your cat foods that don't have any (or very little) ingredients including grain, binders (e.g. guar gum, acacia gum, xanthan gum, carrageenan), potato, vegetables, and/or refined oils.
If improving your cat's dietary quality improves their digestion, then it's a sign their previous feeding was leading to the sensitivity.
A simple elimination diet (i.e. basing your cat's diet on simple meat products) can help with digestion.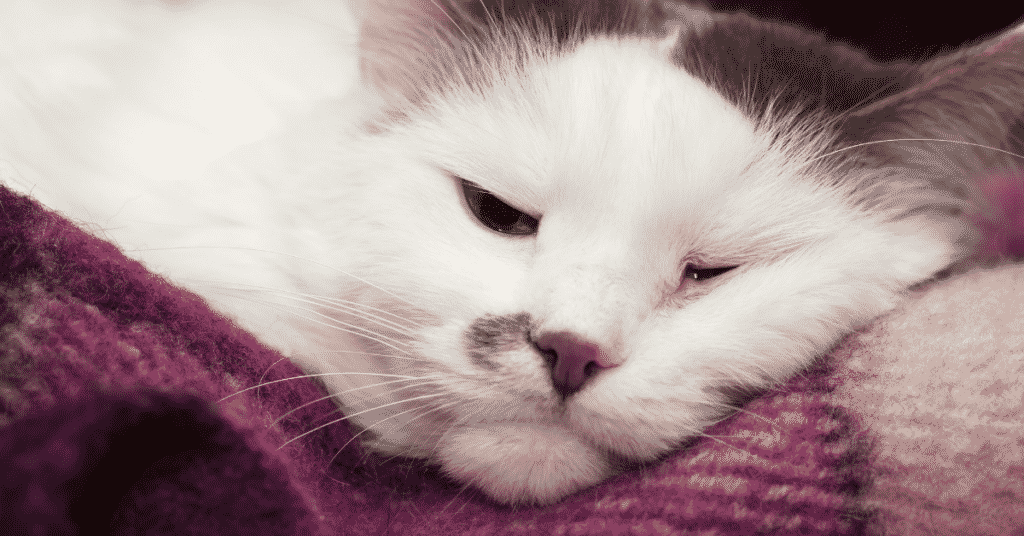 Seek a vet for advice
There are a lot of different reasons for a cat having a sensitive stomach.
Many of these are resolved with a simple change in diet.
However, if all else fails the next move is to detail your cat's history and report that to a vet for further action. Your cat may have a serious problem that needs medical attention.
The pattern of vomiting is important to consider as this can be a sign of different things.
If your cat is vomiting up to 8 hours post-meal, then it might be a sign of motility problems [4]. Blood can indicate ulceration of the digestive lining [4].
All of these are things best discussed with a veterinary professional.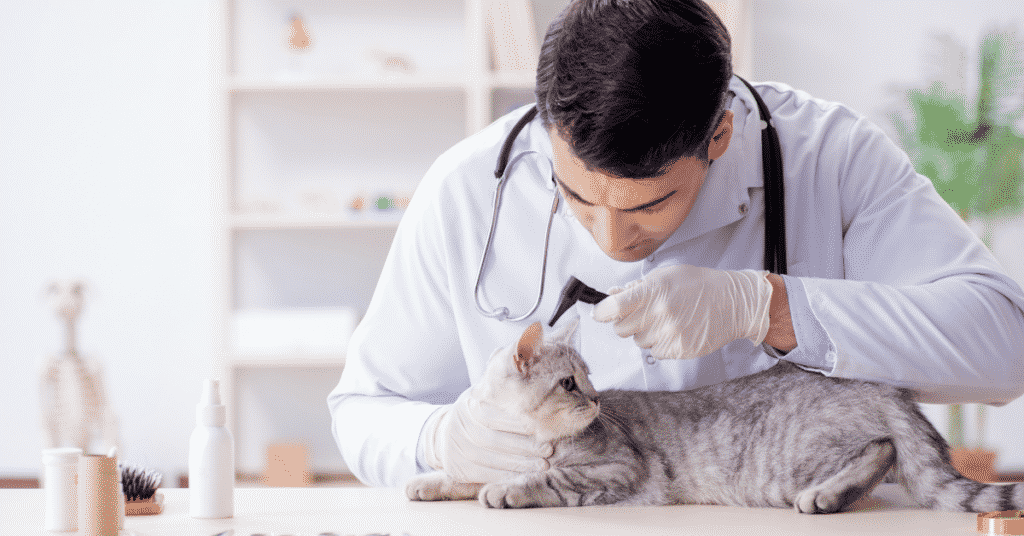 ---
Is a natural product best?
It depends.
Many products state they are natural, yet that can mean a lot of things. Cats have difficulty tolerating things like onion and garlic. These foods may lead to digestive issues.
Always take a glance at the cat food label before purchasing cat foods for sensitive stomachs.
The ingredients on a label range from highest amount to lowest. If the first few ingredients are useless things like grains and peas it might not be ideal for a cat.
A general rule is the first few ingredients should be nutrient-dense animal-based foods.
---
Remember: Cats do not need dry food
Dry food is not required for cat nutrition.
Dry cat food is a low-cost budget product (by using cheap grains and fillers). There is no reason you cannot give your cat an all-wet food diet.
Some people may claim that cats need 25% dry or 50% but there's no evidence that supports this. The evidence may be sponsored by big companies with an interest in selling dry cat food.
Dry cat food has the advantage of convenience and cost. However, for a sensitive stomach, they may not get the best results.
Give your cat a trial first
Always give your cat a 'taste test' before committing to a product. Many cat owners fork out for a great-looking natural product for their cat, only for rejection by a turned-up nose.
One strategy is to look for sample packs or individual portions. Try a few different quality brand options to find something that works for your cat.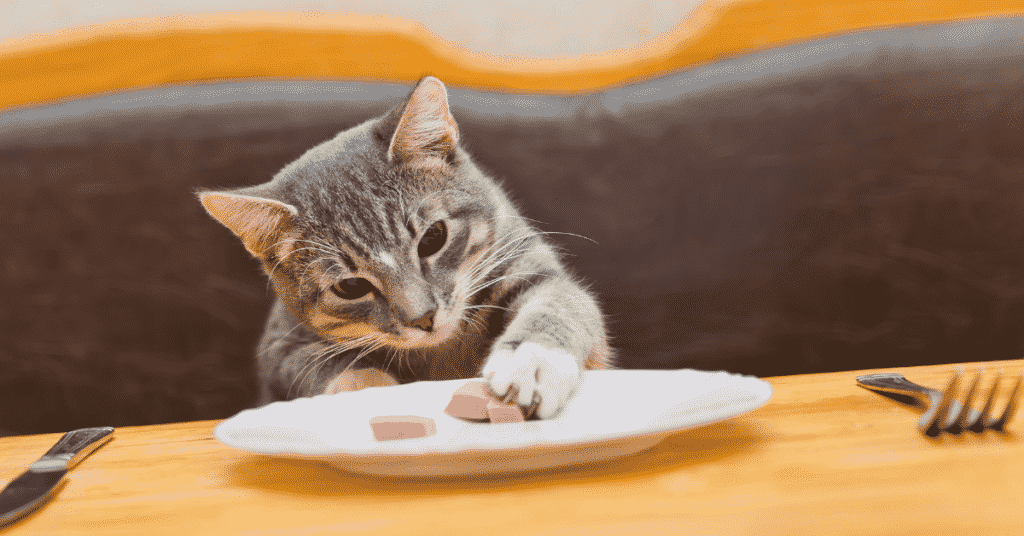 Cat food industry
The cat food industry is rife with wild claims and minimal evidence.
In general, a lot of products come under marketing hype. I recommend doing your own research and coming up with your own conclusions.
Consider your cat's needs, and weigh up the merit to what you decide to feed your cat from a broader objective perspective.
---
Conclusion: Best Cat Food for Sensitive Stomach
Cat foods for sensitive stomachs are difficult to find. Beyond the marketing displays, the best choices are digestible, nutritious, and contain limited ingredients.
Choosing the right food for your cat is a decision that requires care and diligence. In this article, I've covered the criteria you should be looking out for when deciding on the right product. These include the product being grain-free, low in carbohydrate, high in complete animal products, and fewer potential allergens.
Before making a buying decision I recommend consulting with your vet. A cat may have digestive issues relating to health problems that need further medical attention. Parasites, gastroenteritis, food poisoning, stress, and hairballs are possible reasons for a sensitive stomach. Make sure to rule out other possibilities before changing your cat's usual diet.
This article helps you understand the needs of your cat and help you with your purchasing decision. The range of products will change from time to time, so always do your research.
Extensive research guided my food recommendations for cats with sensitive stomachs. This is not a replacement for the professional advice of a vet.
Our Verdict: The Best Cat Food for Sensitive Stomachs Overall
This is one of the best cat food choices for sensitive stomach cats. This is a great high-protein product with lots of nutritious organic meats for your cat.