7 Best Cheap Cat Food Choices in 2021
After a top-quality cat food at a budget price?
Many cheap cat food products use low-quality fillers or are high in carbohydrates.
However, there are some good options out there that give your cat the nutrition they need for optimal health and happiness.
We'll help you find out what your best cheap cat food options are in this article.
---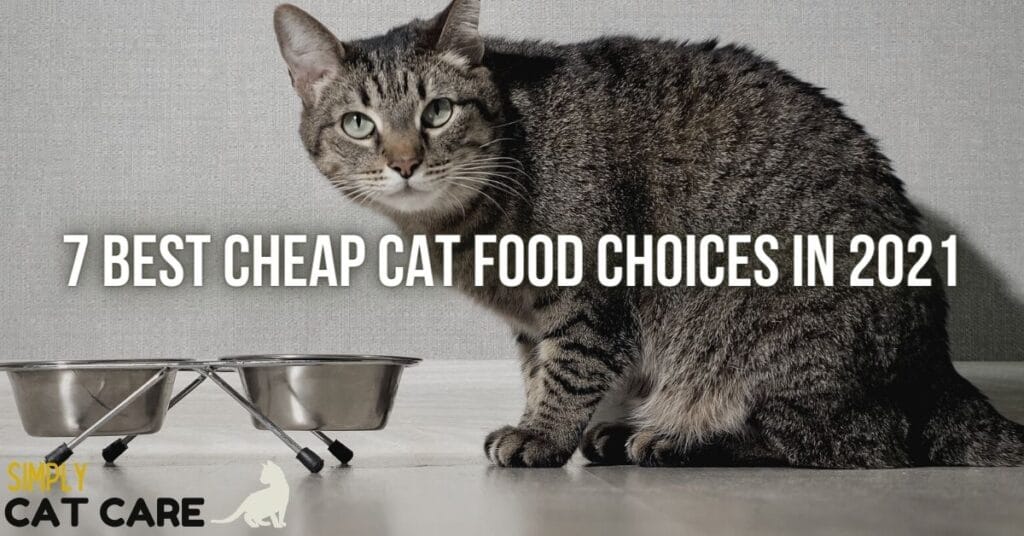 In this article, I'll discuss what is the best cheap cat food choices for a range of situations.
I'll also give you a buying guide to learn more about what to look for when buying cat food and what to avoid.
My name is Derrick, and I write for Simply Cat Care. Our goal with this website is to help cat owners improve their cat's health.
I am not a veterinarian and I recommend seeking the advice of a vet before continuing.
Let's get into the review.
---
Product Review: The 7 Best Cheap Cat Food in 2021
Product Review
Purina Beyond Grain-Free is a great quality affordable cat food for a balanced meal.
I like that this food is high in animal protein including chicken, liver, catfish, and egg. This is easy to digest protein for cats that support optimal health and energy. The fish broth gives your cat added moisture for kidney and urinary health.
Other benefits include a low filler profile with no pea, potato, grains, gluten soy, or rendered by-products. This product is also carrageenan-free for peace of mind.
The main downside is the lack of flavor variety for this product range and the inclusion of a small number of vegetables in the can. Some cats may not like the taste of vegetables or other plant products in their food.
Ingredients List
Trout, Fish Broth, Chicken, Liver, Catfish, Egg Product, Carrots, Inulin, MINERALS [Potassium Chloride, Zinc Sulfate, Ferrous Sulfate, Manganese Sulfate, Copper Sulfate, Potassium Iodide], Guar Gum, Taurine, Salt, Choline Chloride, VITAMINS [Thiamine Mononitrate (Vitamin B-1), Vitamin E Supplement, Niacin (Vitamin B-3), Calcium Pantothenate (Vitamin B-5), Vitamin A Supplement, Menadione Sodium Bisulfite Complex (Vitamin K), Pyridoxine Hydrochloride (Vitamin B-6), Riboflavin Supplement (Vitamin B-2), Vitamin B-12 Supplement, Biotin (Vitamin B-7), Folic Acid (Vitamin B-9), Vitamin D-3 Supplement]
Guaranteed Analysis
Energy: 1,168 kcal/kg (99 kcal/can)
Crude Protein: 10.0% (*45.5%)
Crude Fat (min): 5.0% (22.7%)
Carbs (estimated): 2.2% (10.0%)
Crude Fiber (min): 1.5% (13.6%)
Ash (max): 3.3% (15.0%)
Moisture (max): 78.0%
*dry matter basis %
---
Best Cheap Cat Food Limited Ingredients: Almo Nature HQS
---
---
---
---
---
---
Buying Guide: The Best Cheap Cat Food
Not sure what to look for when buying cat food on a budget?
Caring for your cat involves a lot of investment.
Many cat owners want to give their cats a healthy product that doesn't break their budget.
There are many great budget cat food picks on the market. This buying guide will help you learn more about finding the right option for your cat.
---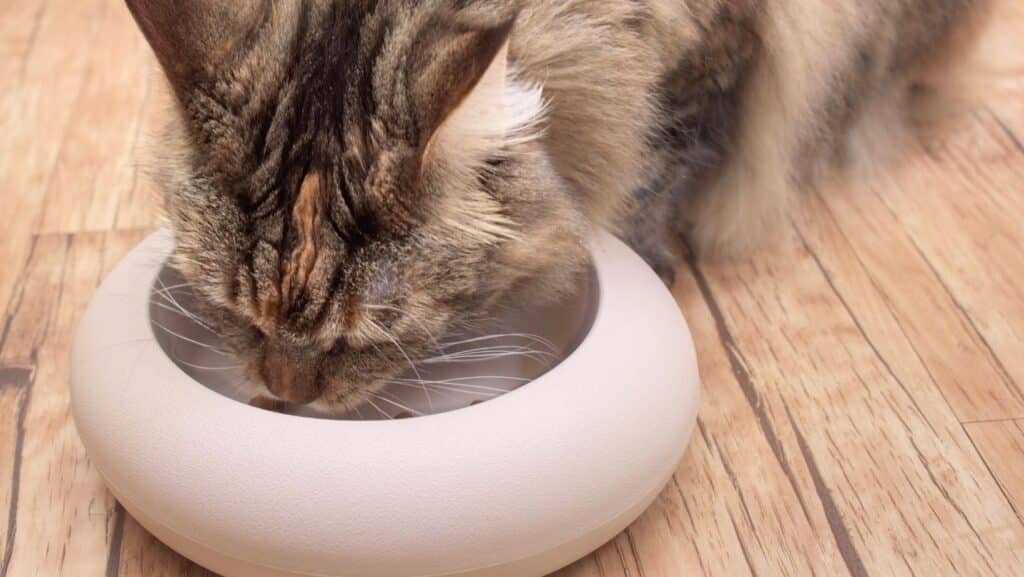 How Do I Choose The Best Cheap Cat Food?
Wet canned cat food is the best choice on a budget.
As cats are obligate carnivores, they benefit from foods high in animal protein and moisture.
Budget wet canned cat food sometimes contains off-cuts of meats (called by-products), however, these cuts are nutritious and healthier than plant-based foods.
Budget dry cat food tends to contain high amounts of carbohydrate ingredients. These ingredients may be harder to digest and create frequent digestive issues.
Wet foods have a higher moisture content which is important for cats of all life stages, and especially older cats. This helps with keeping your cat's kidneys healthy.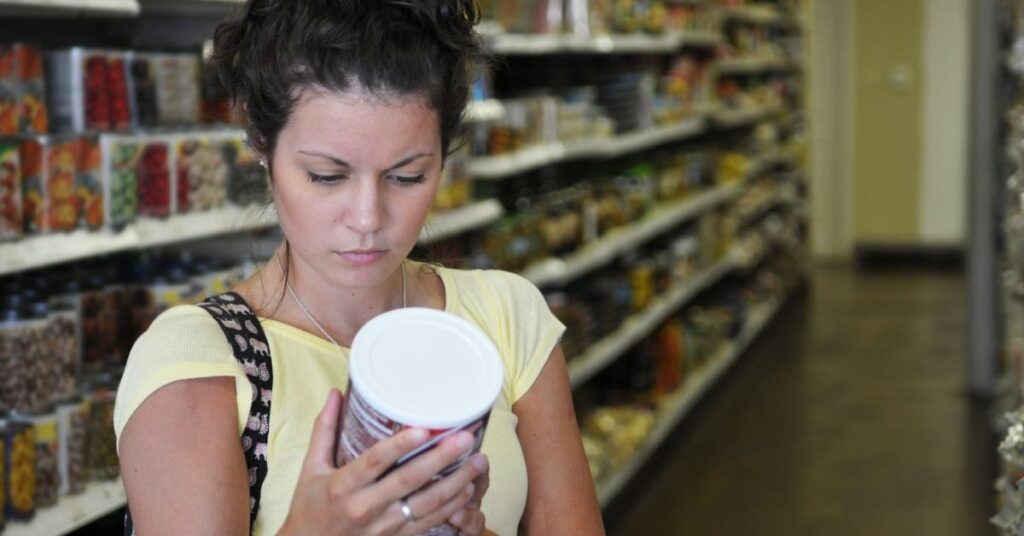 Where Can I Buy Budget Cat Food?
The main two outlets for budget cat food online are Amazon and Chewy.
It's easy to get a price check between different brands when using these sites, which are easier to navigate than other sites.
What Should I Avoid In Budget Cat Food?
Look for budget cat food with fewer filler ingredients such as:
Corn gluten meal
Wheat gluten
Pea protein
Potatoes
Lentils
Brewers rice
These types of foods are less digestible than animal-protein foods and don't provide many nutrients to your cat.
Cheap ingredients save costs for the manufacturer, at the cost of your cat's health.
Let's take a closer look at some ingredients to steer clear of.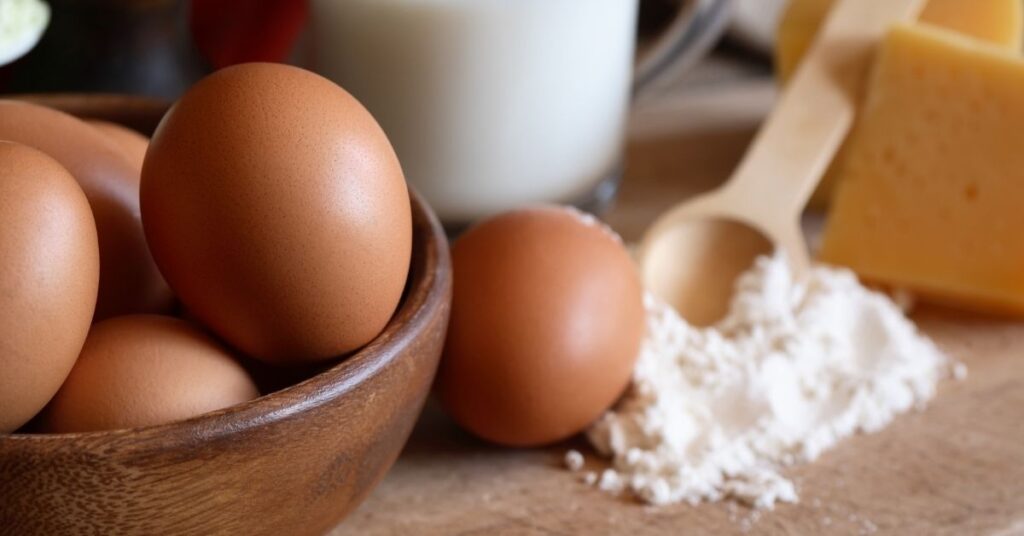 Rice
Rice is a high carbohydrate grain that is usually added to cheap cat food.
Unfortunately, rice is terrible for cats.
The rice itself inhibits the absorption of taurine, an essential amino acid crucial for healthy eyesight development and heart health.
Brewers rice is a lower quality form of rice made from the husks of rice that are normally removed.
This form of rice provides no nutritional value to cats.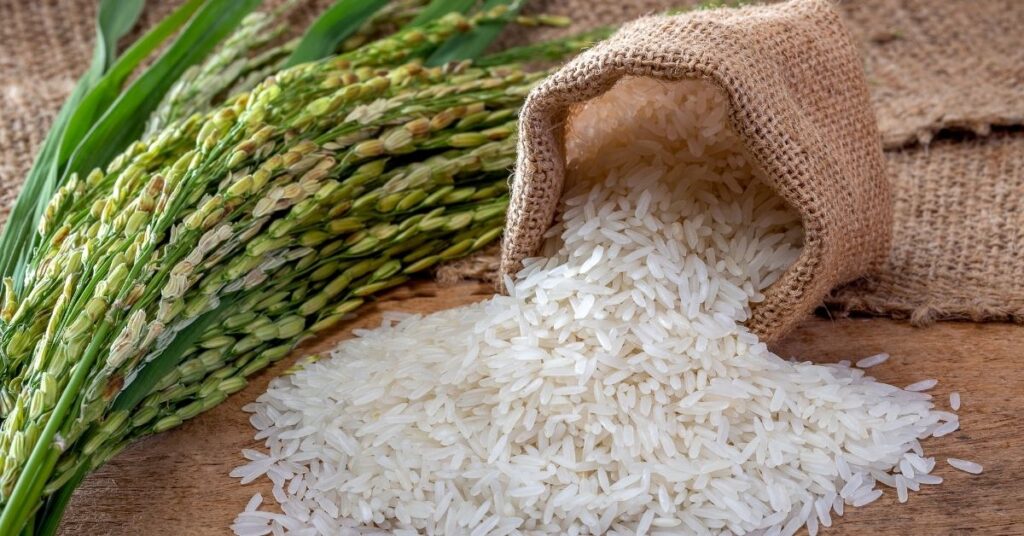 Powdered Cellulose
Cellulose is an indigestible fiber that bulks up cat food.
It is often referred to as sawdust in its consistency.
Cellulose does appear to offer some benefits to reducing energy intake and managing hairballs in small amounts.
Check out my article on the best cat food for hairballs to learn more.
Cellulose helps decrease the gastrointestinal transit time of ingested hairs.
A small amount of powdered cellulose may not be bad for your cat. However, excess cellulose displaces high-quality protein foods.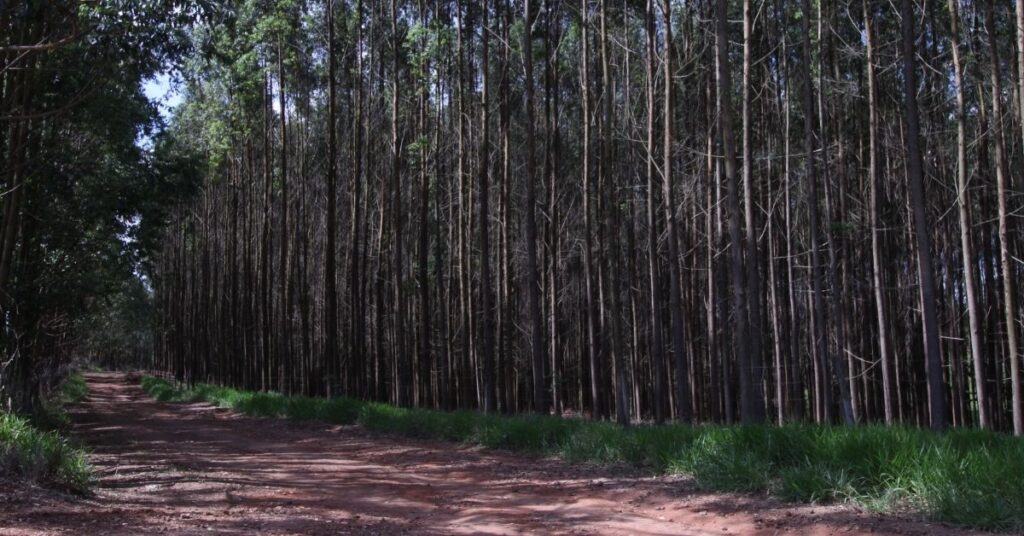 Pea Protein
Pea protein is a cheap replacement for animal foods.
On the bright side, isolated pea protein is better digested than in whole pea form.
Cats are able to digest small amounts of pea protein.
That said pea protein should not be the main food source for cats.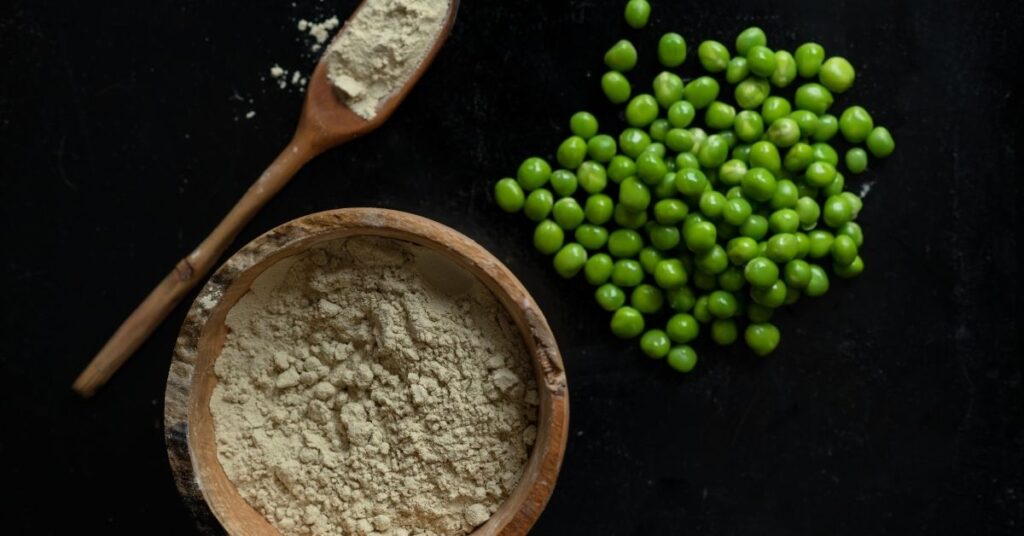 Carrageenan
Carrageenan is a seaweed-based thickener used in moist wet canned cat food.
There are some reports linking carrageenan to increased immune response and digestive-related issues.
It's best to stay on the safe side and avoid carrageenan.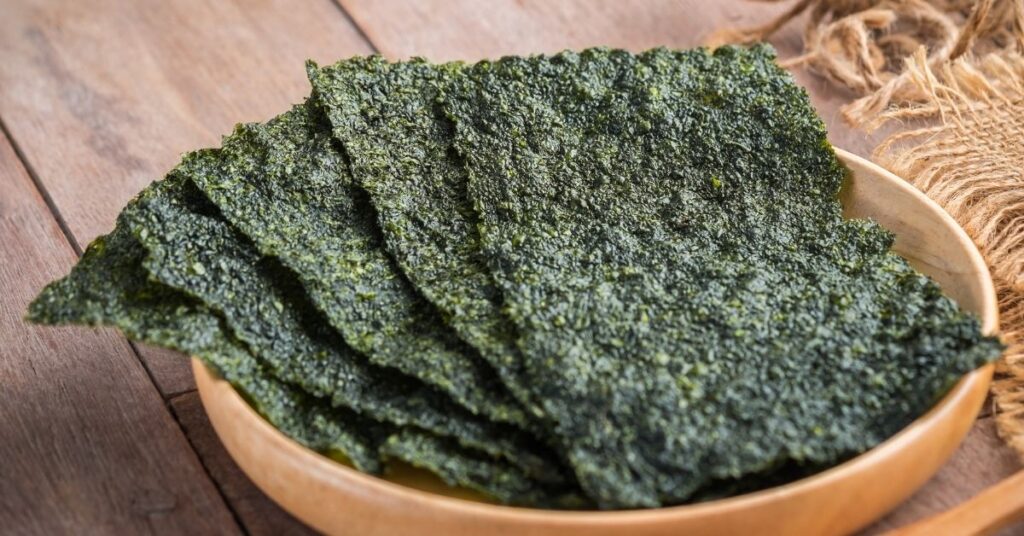 What's Better: Dry or Wet Cat Food?
Wet canned cat food is best.
This is because wet cat food contains less carbohydrate and more meat. This is a more species-appropriate nutrient profile for cats, given their carnivore nature.
Wet cat food also has more moisture which is important for kidney health.
Generally, there is a good range of acceptable cheap wet cat food.
It is much harder to find great quality cheap dry cat food.
You need to invest quite a bit more to get top-quality dry cat food.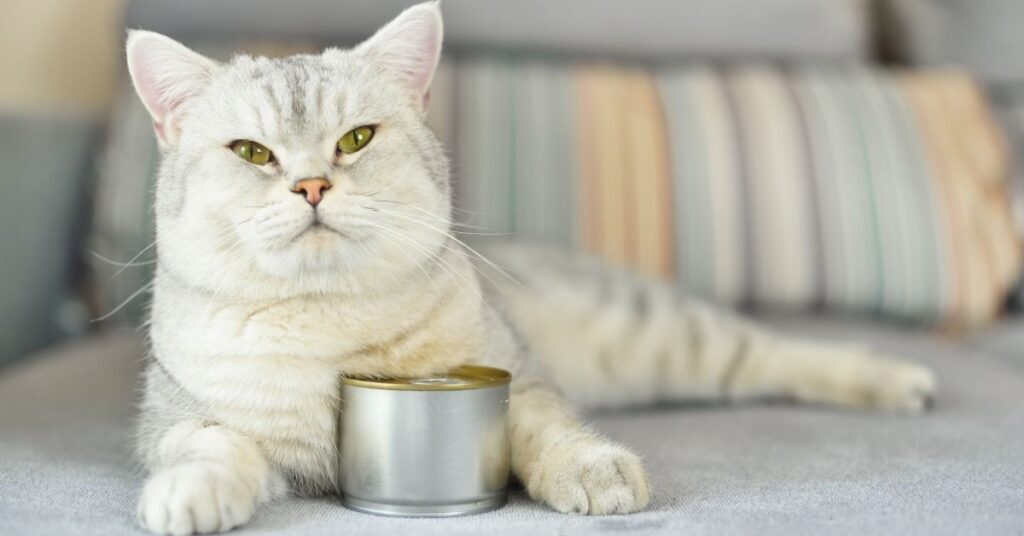 What Should I Look For When Reading a Cat Food Label?
The main key to reading a cat food label is to read the ingredients list.
The front label is usually misleading containing lots of buzzwords and imagery that confuses people. However, the ingredients list tells the real story about your food.
Check out my guide to reading a cat food label to learn more.
The United States Food and Drug Administration (FDA) enforces guidelines for general labeling in the USA.
Some states use the Association of American Feed Control Officials (AAFCO) guidelines for pet food labels.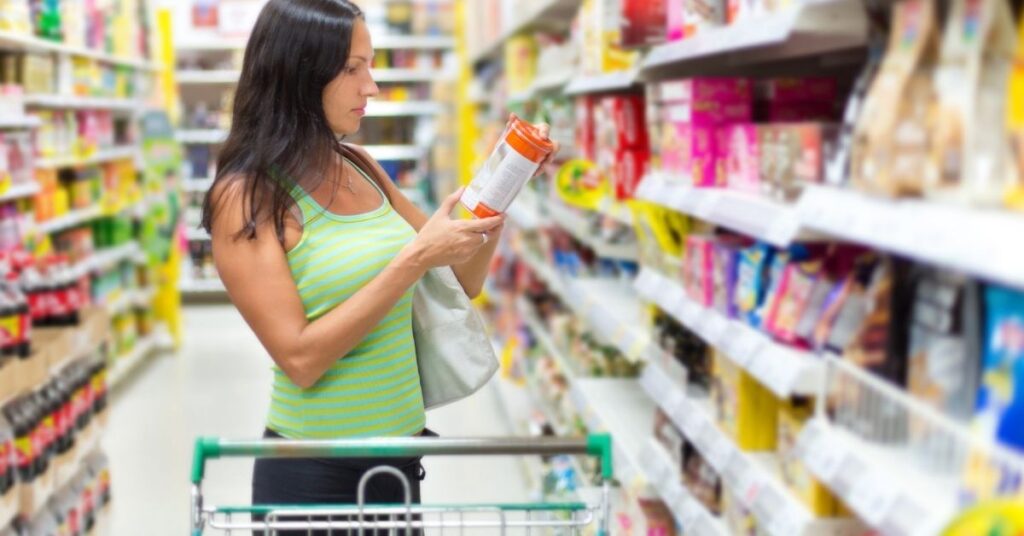 Is It Bad to Feed Cats Cheap Cat Food?
Some budget foods aren't optimal for cats.
Cats are obligate carnivores in the wild.
This means cats rely upon animal-based protein and the nutrients found in animal foods to survive and thrive.
Without animal-based foods, cats are not able to get the vitamins, minerals, omega 3 fatty acids, and high-quality protein they need.
In many cases, cats cannot use plant-based food sources to replace these important nutrients.
For example, cats cannot convert beta-carotene (a plant-based form of Vitamin A) into the active form of Vitamin A called retinol.
Felines also need the essential amino acids taurine in their food.
This is only found in animal-based protein sources. A deficiency leads to blindness and heart-related diseases. In the 1980s many thousands of cats died due to eating a taurine deficient diet.
The good news is regulations around cat food require supplementing the vitamins and minerals needed for health.
It is unlikely a cheap cat food will lead to nutritional deficiencies.
However, the lack of high-quality ingredients may lead to an increased risk of other health issues such as weight gain, diabetes, arthritis, kidney disease, diarrhea, and other conditions associated with poor diet.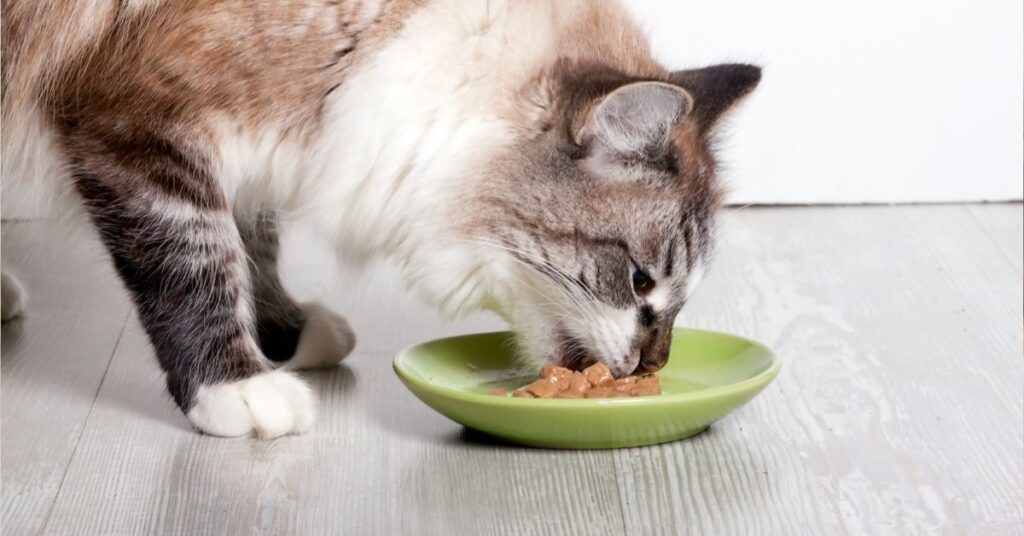 Conclusion: The Best Cheap Cat Food (Final Thoughts)
In this article, I've looked at the best cheap cat food on the market.
Many cheap cat food products use low-quality fillers or are high in carbohydrates.
However, there are some good options out there that give your cat the nutrition they need for optimal health and happiness.
Wet canned cat food is the best choice on a budget. These foods give your cat more animal protein and moisture which is better for their health.
Budget dry cat food is high in fillers such as wheat gluten, cornmeal, oats, potato, corn, and peas. Too many filler ingredients don't benefit your cat's digestive health.
Ask your vet for more help choosing the best cheap cat food product for your needs.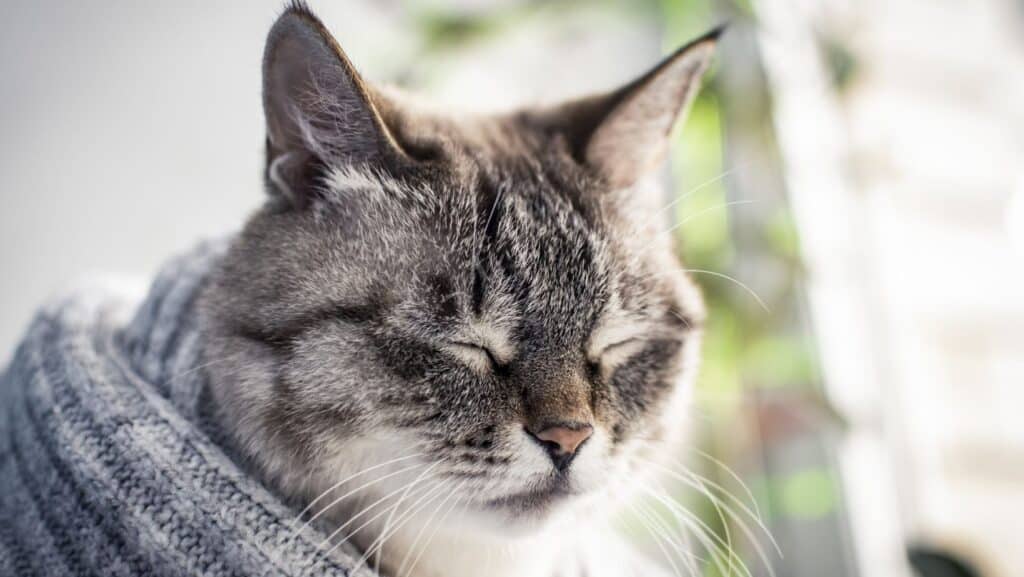 Our Top Pick: Best Cheap Cat Food in 2021
After More Cat Content?
Check out more of our guides below.