Honest Rawz Cat Food Review 2021
Rawz is a cat food brand that prides itself on high-quality ingredients without fillers but are they the best option for your cat?
In this product review, I will help you learn more about Rawz and dive deep into its product range.
You'll be able to find out whether Rawz cat food is best suited to your cat's health and wellbeing needs.
---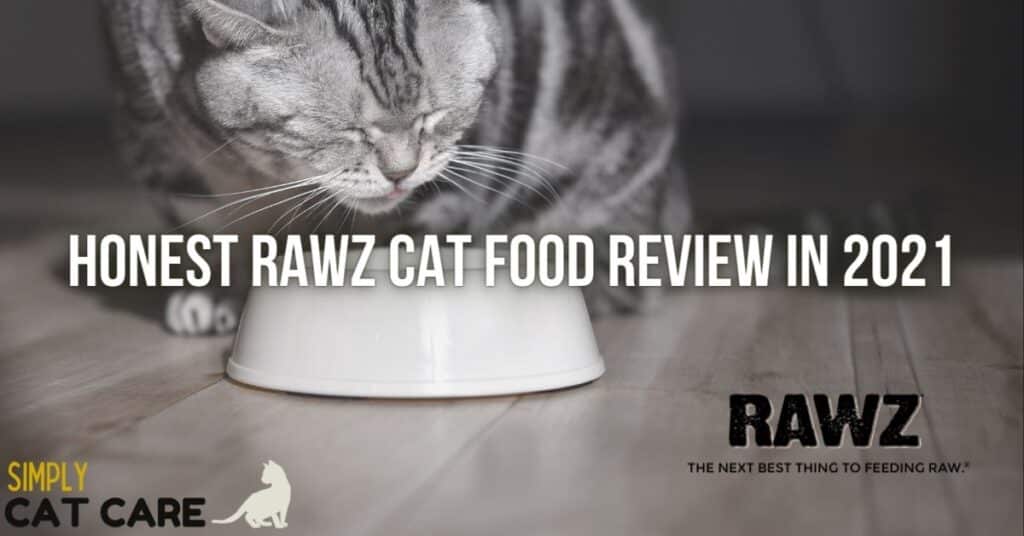 In this article, I'll discuss the Rawz cat food brand, with one product review. This article will discuss costs, brand history, recall history, benefits, and downsides of Rawz cat food.
I'll wrap everything up by giving my final thoughts about whether I think this particular cat food choice is worth trying out with your cat.
My name is Derrick, and I write for Simply Cat Care. Our goal with this website is to help cat owners find the best products for their cat's health.
I am not a veterinarian and I recommend seeking the advice of a vet before continuing.
Let's get into the article.
---
Rawz Cat Food Review
This is one of Rawz pate wet canned cat food options on the market. It's a limited ingredient food using duck as a novel protein source.
I like this product because of its easy-to-digest high animal protein content (50% dry matter basis). There are no carbohydrates in this food, which suits the dietary composition of obligate carnivores such as cats.
This food is also a great option for allergies and food intolerances. Duck is a novel protein source not found in the diet of most cats, and these types of foods help to identify an allergy problem.
The main downside is the cost, which is towards the higher end of the market. However, the range of benefits seems to justify some of the costs.
What are the best uses of this cat food?
Allergies
Limited ingredient diet
Sensitive stomachs
Improved health and wellbeing
Kidney and urinary health
Picky eaters
Duck, Vegetable Broth, Duck Liver, Salmon Oil (preserved with mixed tocopherols), Natural Flavor, Fenugreek Seeds, Potassium Chloride, Choline Chloride, Taurine, Dandelion Greens, Salt, Zinc Proteinate, Iron Proteinate, Niacin Supplement, Vitamin E Supplement, Copper Proteinate, Magnesium Proteinate, Sodium Selenite, Thiamine Mononitrate, Manganese Proteinate, Vitamin A Supplement, Calcium Pantothenate, Riboflavin Supplement, Pyridoxine Hydrochloride, Biotin, Vitamin D3 Supplement, Vitamin B12 Supplement, Calcium Iodate, Folic Acid.
This ingredients list is limited to only a few different food sources.
Rawz also provides added nutrients to meet the Association of American Feed Control Officials (AAFCO) recommendations for all life stages. That means this food is suitable for a kitten or senior cat.
The calcium to phosphate ratio is 1.5:1 which is in line with ratios to support kidney health.
Fenugreek seeds are a thickener that may be less inflammatory than carrageenan and be gentler on the stomach. Also appears to lower cholesterol in dogs, but its effect on feline health is unclear.
Salmon oil improves palatability, which means improved taste for cats.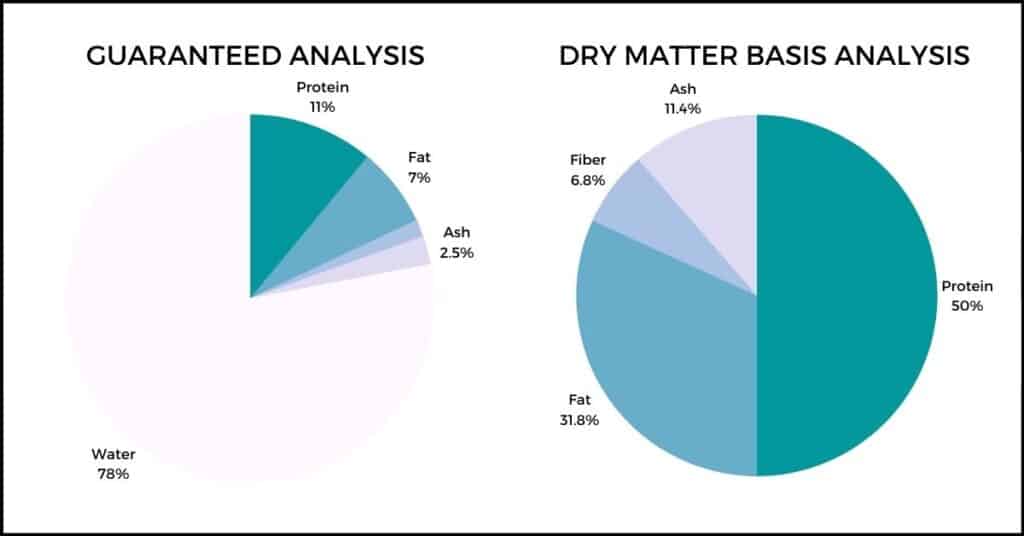 ---
Brand Overview: Rawz Cat Food
Not sure whether Rawz cat food is the right choice for your cat?
Rawz promises a lot with a name that implies a high-quality product with species-appropriate animal foods.
However many cat food labels contain misleading information.
Some cat food products look good on the pack, but the ingredients don't add up as the best for your cat's health.
In this brand overview, I'll give you more information about Rawz cat food. I'll include history about the brand, price comparisons, recall history, and customer reviews.
Click below to go back to our review of the best Rawz cat food choices on the market.
---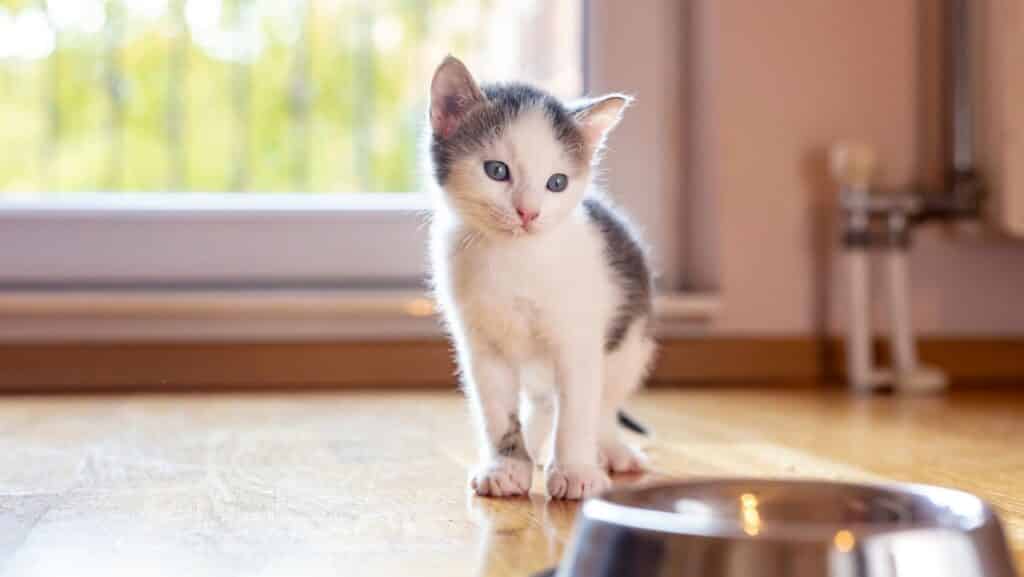 Who Are Rawz Cat Food and When Were They Founded?
Rawz was founded by Jim Scott III in 2015.
The company is a US-based company in Maine.
In terms of what Rawz stand for, they share two company goals:
Our first goal is to offer your pet nutritionally exceptional recipes that provide the highest meat content possible, utilizing natural alternatives to highly-processed ingredients.

Our second goal is to give back. 100% of the profits (after taxes and reserves) from RAWZ® to three main causes: providing service dogs, spinal cord injury and traumatic brain injury.

Rawz Cat Food Linkedin
In short, Rawz is a small US-based company interested in a high-quality meat pet food product for cats and dogs.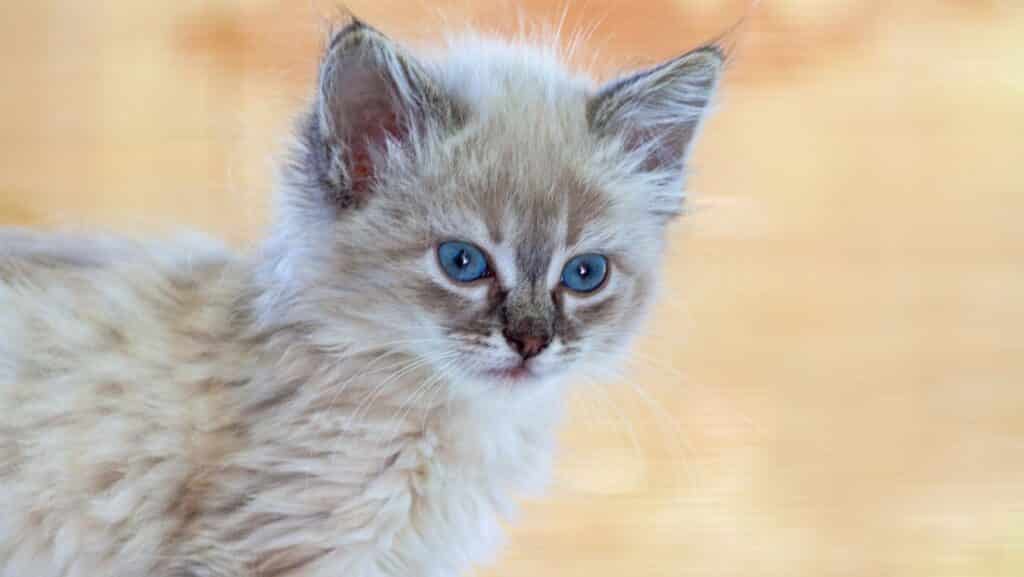 Where Is Rawz Cat Food Sourced and Manufactered?
Rawz cat food is sourced and made in the USA and Canada.
Some additional ingredients are sourced internationally which include vitamins, tapioca starch, and taurine.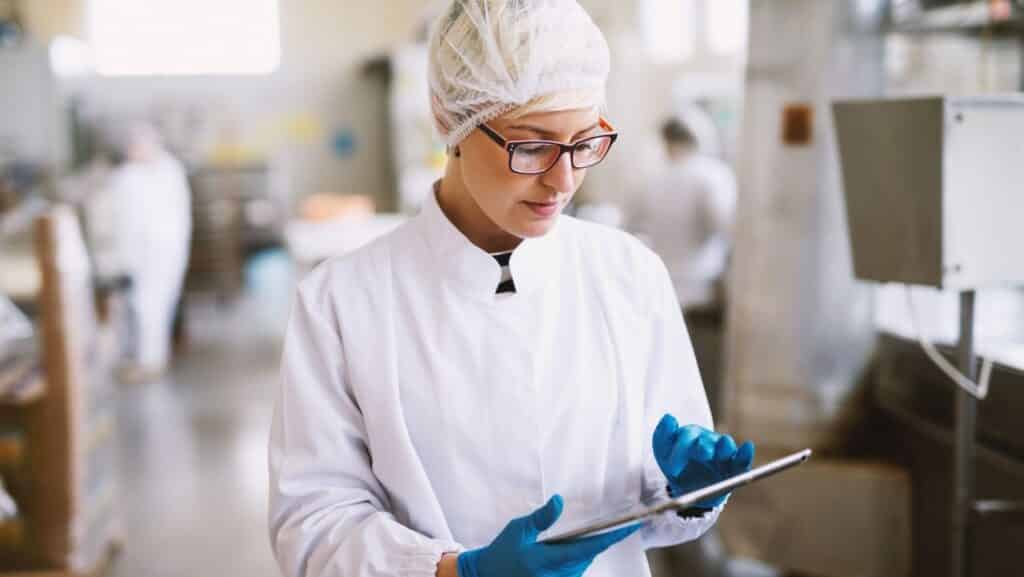 What Is The Recall History of Rawz Cat Food?
Rawz cat food has no recalls as of 2021.
Keep in mind that Rawz is a relative newcomer on the pet food scene as they have only been in business since 2015.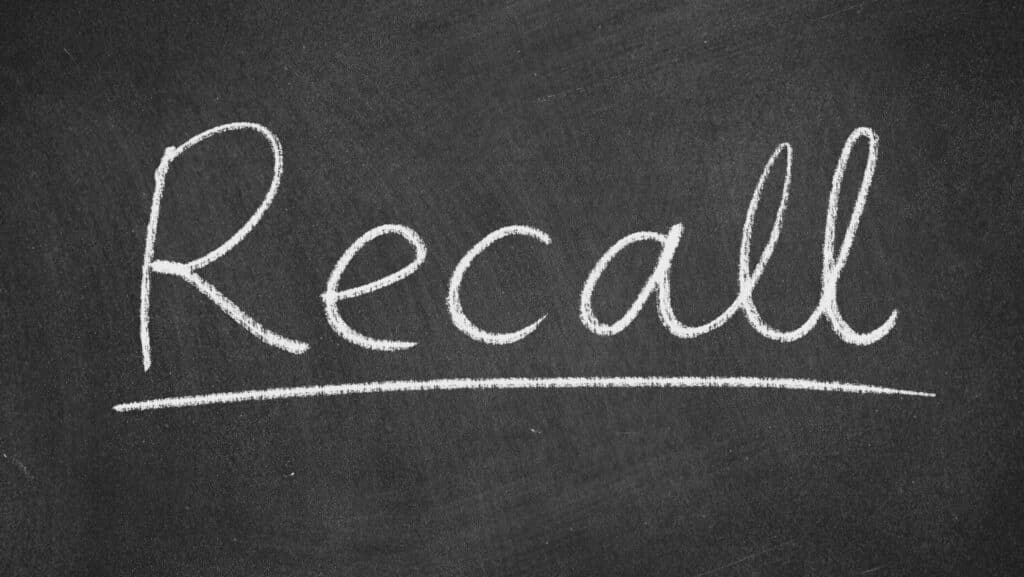 What Cat Food Options Do Rawz Cat Food Offer?
Rawz cat food offers 36 options in their product range.
Rawz offers the following product ranges:
Canned or pouch wet cat food
Treats and toppers
Dry cat food (kibble)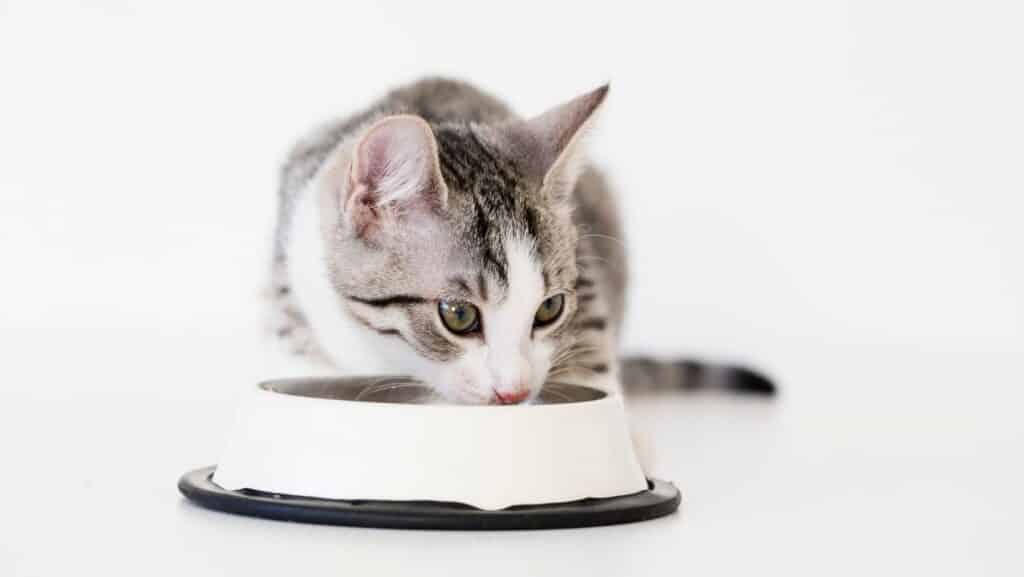 How Much Does Rawz Cat Food Cost?
Rawz is premium-priced cat food.
The cost may vary from the location you buy your food and when you buy it.
Here are some similarly priced products for comparison:
Similar Priced Products (Wet Cat Food)
Similar Priced Products (Dry Cat Food)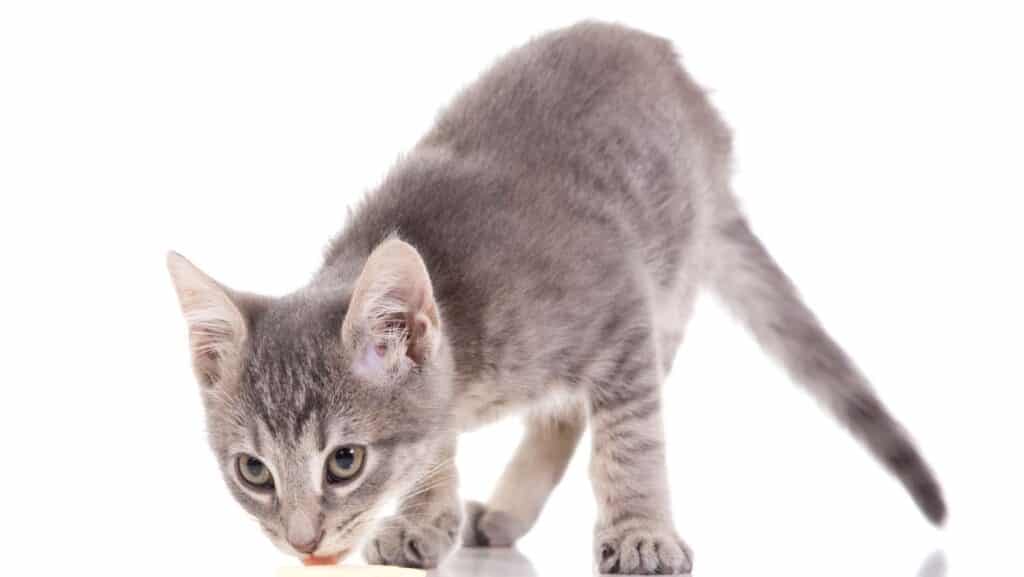 Is Rawz Cat Food AAFCO Approved?
Rawz wet canned cat food and dry cat food are both Association of American Feed Control Officials (AAFCO) Cat Food Nutrient Profiles approved for all life stages.
Rawz toppers are not AAFCO approved and are for supplemental feeding only.
AAFCO provides guidelines for pet food companies for nutrition adequacy.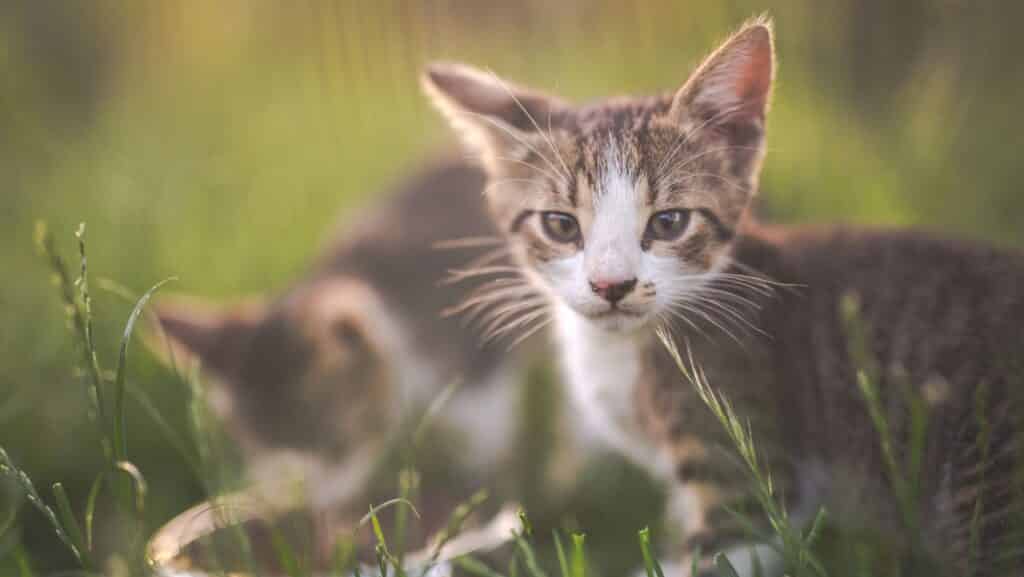 What Are The Pros Of Rawz Cat Food?
Rawz provides a cat food high in animal protein, and low in carbohydrates (only the wet cat food options).
Other key benefits include: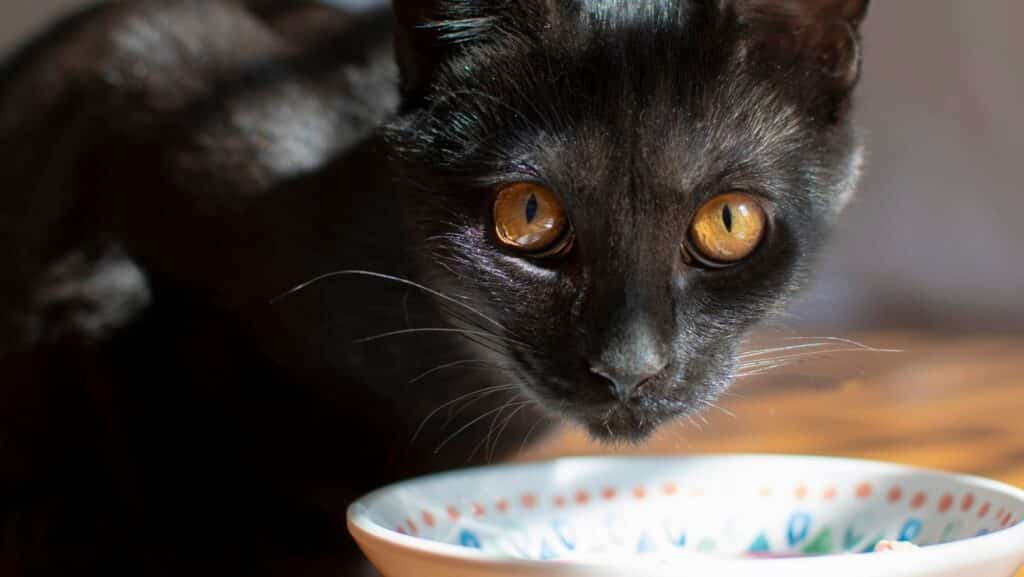 What Are The Cons Of Rawz Cat Food?
The main downside of Rawz cat food is the cost.
Some cat owners are only concerned with the best quality product for their cats, but others may find similar quality options at a cheaper price.
Other cons include:
No availability on Chewy
High carbohydrate dry cat food (around 30% on a dry matter basis)
Limited range of package sizes to choose from on Amazon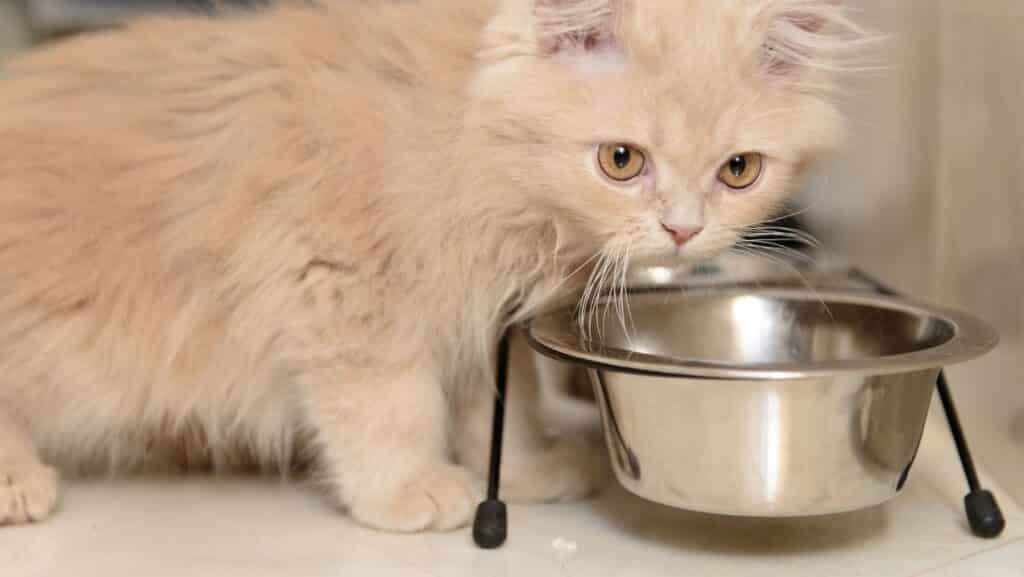 What Do Customers Think of Rawz Cat Food?
Rawz has a high customer approval rating on Amazon.
Their products are not available on Chewy.
Positive customer comments include:
Fewer digestive upsets (i.e. less vomitting and diarrhea)
Great taste
Quality of ingredients
Improving their cats health
The main customer complaints are the high price and some cats not enjoying the product as much as others.
Rawz also requires customers to go find their website to access information about their ingredients and nutrient analysis. This is a little bit of a hassle.
Since Rawz is a relative newcomer in the cat food scene, there are fewer overall reviews and feedback on their products.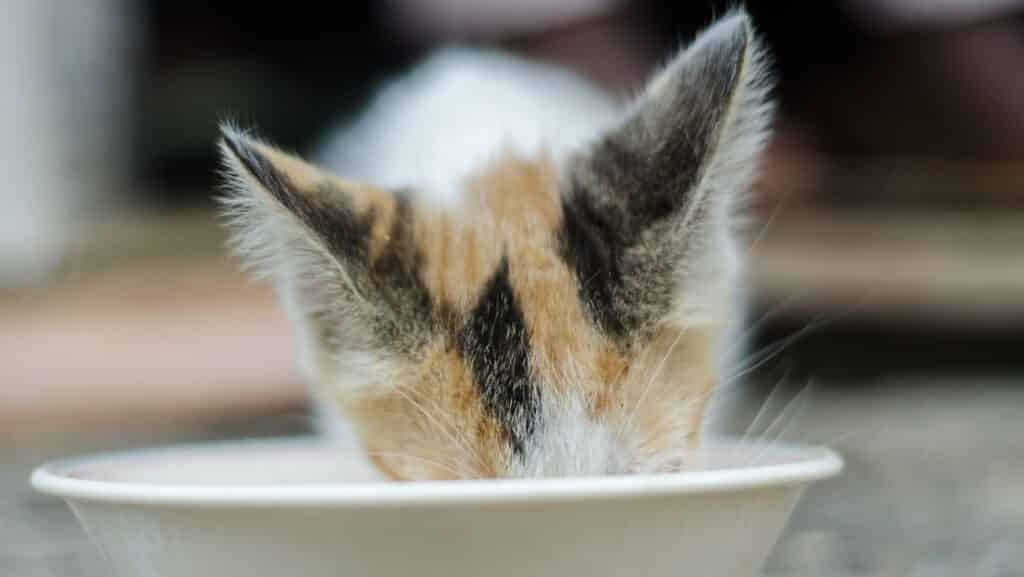 Does Rawz Cat Food Have Added Taurine?
Rawz supplements taurine in their wet cat food and dry cat food range.
Taurine is not added to the topper range of Rawz cat food.
Rawz uses mostly animal protein ingredients in their food which is high in taurine.
However, added taurine may help ensure your cat isn't deficient in this important essential amino acid.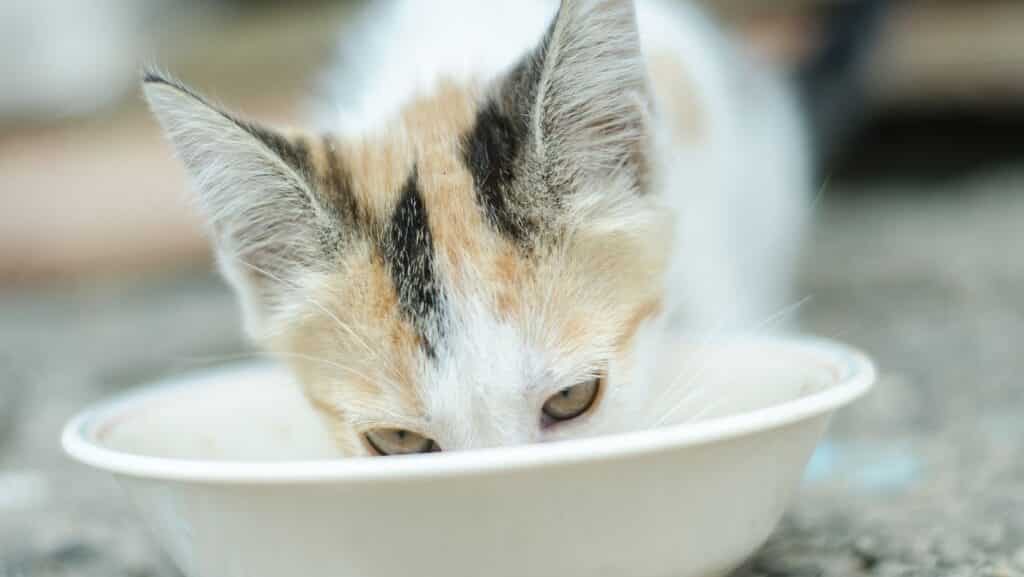 Do you add water to Rawz dry cat food?
Rawz dry cat food is 10% moisture.
In the wild, cats consume a diet of prey such as rodents and birds. This is where they get most of their moisture.
Wet cat food contains 75-85% moisture and helps keep your cat hydrated.
I don't recommend feeding your cat a diet of 100% dry cat food, as wet cat food helps increase moisture.
However, adding a little water to dry cat food does help to increase the moisture content. Some cats may not enjoy the taste of soggy cat food so try a little water at first.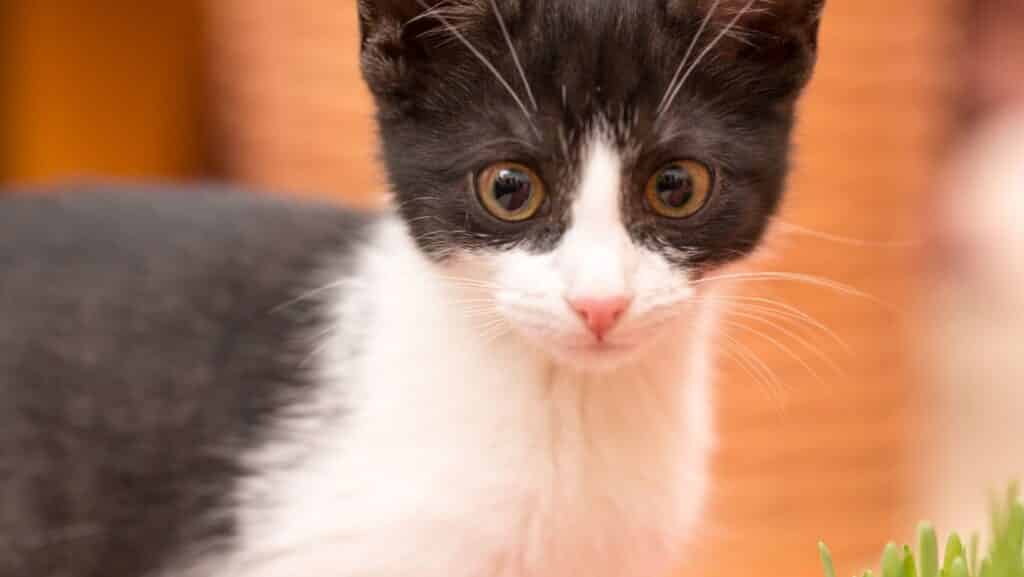 Is Rawz A Good Cat Food?
Rawz wet cat food is good quality food.
Their food is easy to digest and high in protein to maintain your cat's health at an optimal level.
Rawz dry cat food is higher in carbohydrates than may be desirable at around 30% on a dry matter basis.
I recommend feeding your cat less dry food in general and more wet canned foods for moisture and overall health.
However, the price of Rawz may be outside of many people's budget.
If you are after a more affordable cat food option without sacrificing too much quality, check out my best budget cat food picks.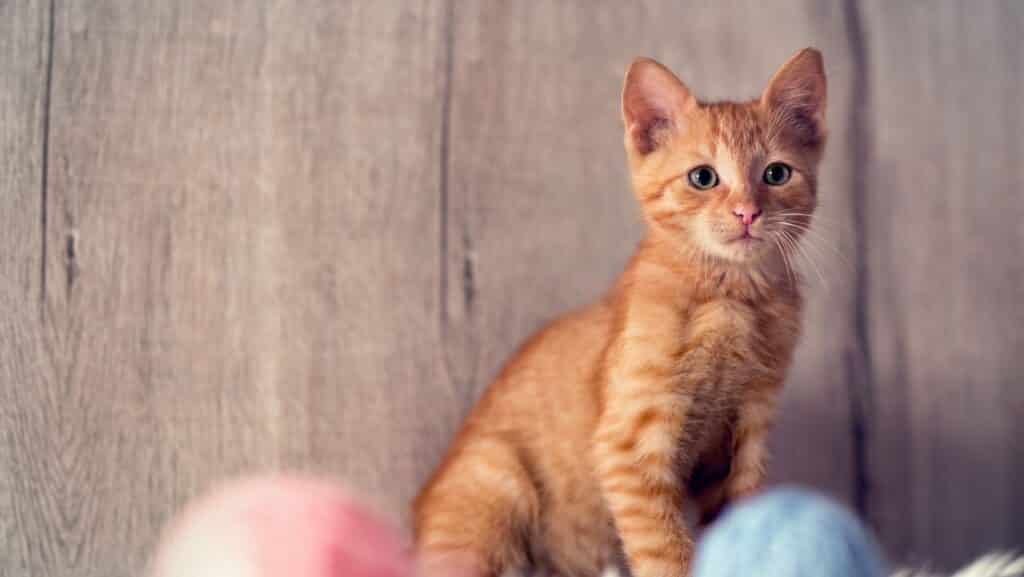 Which Cats Are Best Suited to Rawz Cat Food?
Rawz is a great option for the following cats:
Those looking for a food that's easy to digest
A limited ingredient or allergy relief product (i.e. Rawz 96% duck and duck liver)
A product without carageenan and gums
High budgets
Picky eaters
If you have a limited budget then you might want to check out our top cheap cat food options.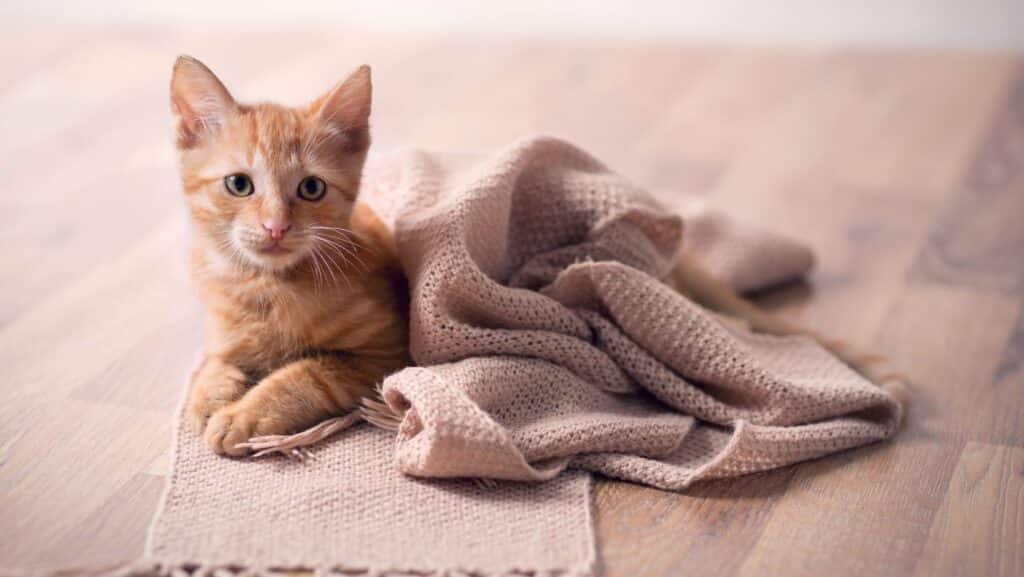 Conclusion: Rawz Cat Food Review
That wraps up this Rawz cat food review.
Rawz is a newcomer on the pet food scene, starting their business in 2015. They are a US-based company that focuses on quality premium cat food products.
This brand offers a range of wet cat food options, dry cat food options, and toppers. Their food does not contain any meat by-products or meat meals.
The main benefit of Rawz cat food is the easy-to-digest animal protein food sources and lack of fillers in their products.
They also have an option for a limited ingredient diet (Rawz 96% Duck and Duck Liver; Rawz 96% Turkey and Turkey Liver). Customers report positive outcomes with taste.
Rawz is a premium-cost product that may deter some cat owners on a budget.
Final Thoughts on Raws Cat Food
A premium cat food that contains quality animal food ingredients for top health.
A little pricey but worth it if you value your cat's wellbeing. Dry cat food is high in carbohydrates compared to other options on the market.
Overal Rating:
A- (wet canned cat food range); B- (dry cat food range)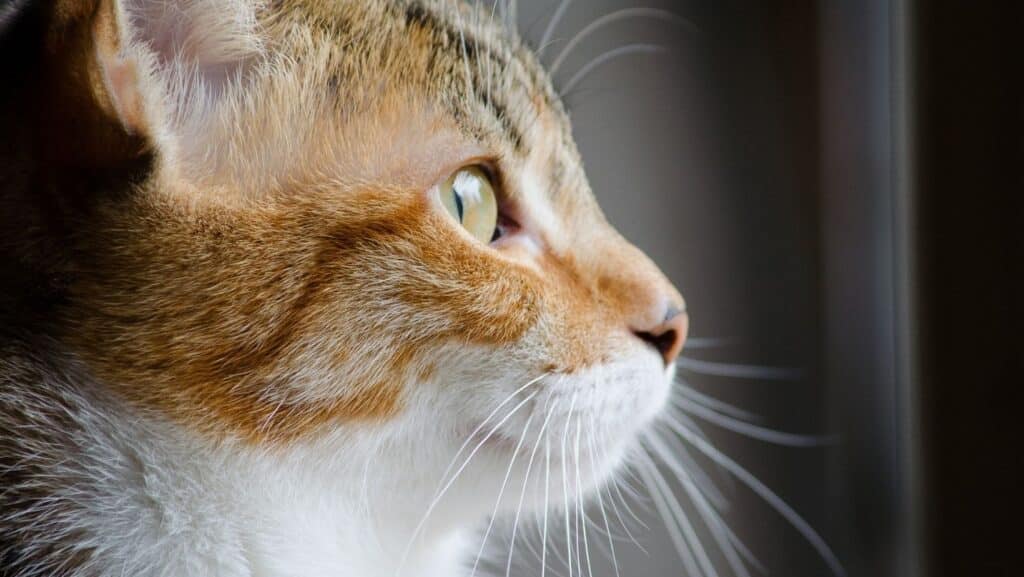 Our Top Pick: Best Rawz Cat Food Product Overall
Affiliate Disclaimer Keep in mind that we may receive commissions when you click our links and make purchases. However, this does not impact our reviews and comparisons. We try our best to keep things fair and balanced, in order to help you make the best choice for yourself. As an Amazon affiliate, I earn from qualifying purchases. As a Chewy affiliate, I earn from qualifying purchases.