3 Best Tofu Cat Litter Choices in 2021
Choosing the right cat litter can be a challenge. Cats are very sensitive to their surroundings and it is important for them to have a clean, dry environment in which they can eliminate waste.
There are many different types of cat litters available on the market today including clay-based, crystal-based, wheat-based, pine pellet based and even recycled paper products. Finding one that is both safe for your feline friend as well as easy on your nose may seem an impossible task.
Enter tofu cat litter:
This type of litter is made from organic soybeans and contains no harsh chemicals, additives, or perfumes making it an ideal choice for those concerned about their pet's health as well as those with allergies or sensitivities themselves. It clumps (and is even biodegradable) easily meaning you will spend less time scooping out waste than you would with other litters and tracks less than clay.
Check out our best Tofu cat litter choices below:
---
In this article, I have reviewed the best tofu cat litter. I've analyzed the options on the market to find the best choices to meet your needs.
The main benefit of this tofu litter is the biodegradable material. This makes for eco-friendly disposal in a yard (e.g. as a mulch) or toilet.
Other benefits of tofu cat litter include:
Less tracking on the paws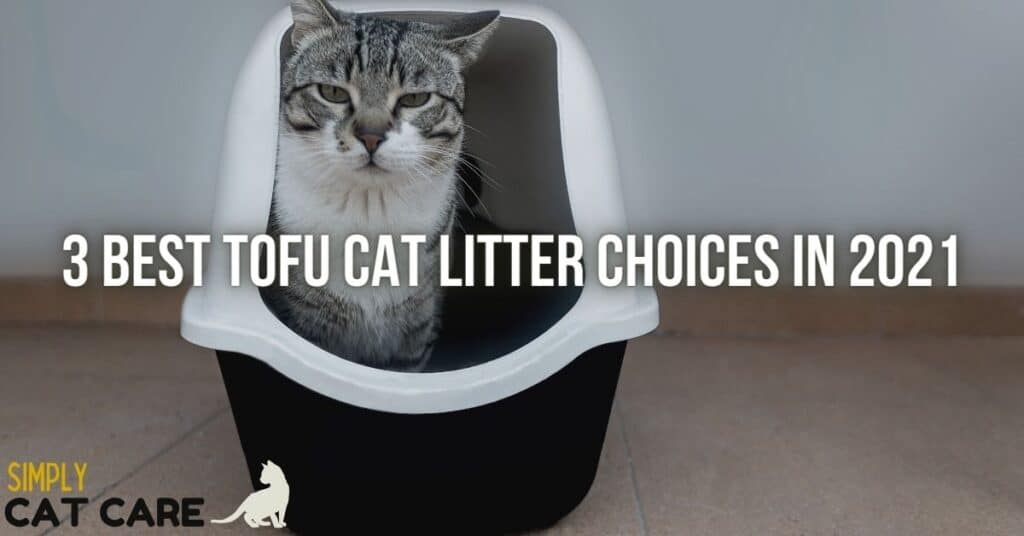 My name is Derrick, and I write for Simply Cat Care. The goal of this website is to help cat owners solve common cat problems and queries with easy-to-read articles.
Let's get into the article:
---
Product Review: The Best Tofu Cat Litter Choices
SUMMARY
Let's look at the Natural Paw Tofu Cat Litter.
I like that this package comes with four easy-to-carry boxes to make topping up easy. This product has 99% dust control, which is great for those with respiratory problems.
The other main benefit of this tofu cat litter is the unscented formula. Many cats prefer unscented, as they are averse to odd smells. The litter also clumps for easy disposal.
What don't I like?
I don't like that this product is only available in a four-pack option. On the bright side, there are two (scented) single-pack options for testing. However, there are no unscented single packs.
Some customers also report a 'barn yard' smell which may be offputting to some.
SPECIFICATIONS
Weight: 18 pounds
Material: Tofu
Scent: Unscented
Ingredients: Dry soybean (tofu), edible starch, water
---
SUMMARY
Let's take a look at Nourse Chowsing Tofu Litter.
I like that this product is absorbent and does not track as readily as clay litter. It also clumps for easy disposal.
There are no additional chemicals or smells, and the litter gives off a fresh pleasant milk smell.
On the downsides, the product reports mixed results in terms of odor control. Moreover, the listing price has adjusted upwards in recent times.
This is a problem due to owners wanting to find a product that stays consistent with their budget.
SPECIFICATIONS
Weight: 6 pounds
Scent: Milk
Ingredients: Pea residue, Soy flour, Cornflour, guar gum
---
Best Tofu Cat Litter Scented: K Kamy's Zoo I am Tofu Cat Litter
SUMMARY
If you are after a scented pet litter then K Kamy's Zoo Tofu Cat Litter is a great option.
I like that this brand offers peach, green tea, and charcoal smells. If you want to freshen up your litter box and your cat doesn't mind – then these are great options.
The product is free from additives, environmentally friendly, and made from soy and corn starch. As with most tofu litters, the formula does not track as much as clay litter and produces less dust.
Now onto the downsides. The price is a little higher than others in this range. Some cats do prefer unscented litter (even if owners prefer scented).
Other people reviewed less urine absorption than the claimed 400% absorption capacity.
SPECIFICATIONS
Weight: 6 pounds
Scent: Honey Peach
Ingredients: 100% soybean & pea fiber
---
Buying Guide: How to Choose the Best Tofu Cat Litter
Are you looking for the best tofu cat litter?
There are a lot of different types of cat litter on the market, let alone tofu cat litter. It is hard to know which one is right for your pet.
That's why I created this guide – to help you find the perfect match! Let me walk you through all your options so that you can make an informed decision about what type of cat litter will work best for your furry friend and whether tofu cat litter is the best choice for your needs.
You might not think there's much difference between brands, but some litters are better than others. Some clump more easily while others last longer before needing to be replaced.
If you want to learn more about these features and how they affect your kitty, then read on or go back and check our best tofu cat litter choices below:
---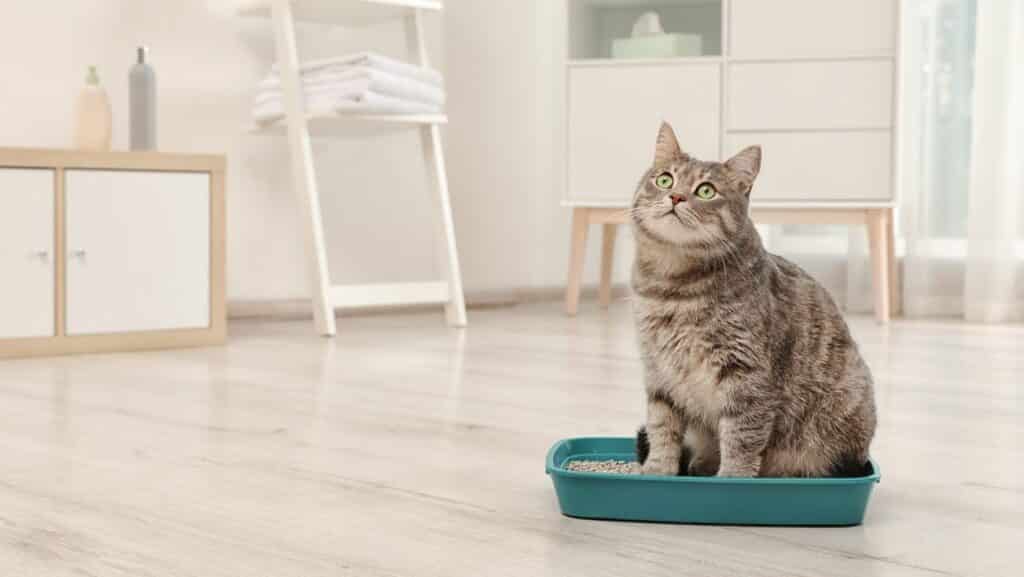 Who is this guide for?
This guide is for anyone looking for natural litter for their cat and wants an alternative to clay litter.
Tofu cat litter is a new product on the market so there is not that much information available to cat owners. If you want to learn more about tofu cat litter for your own interest, this guide will help you.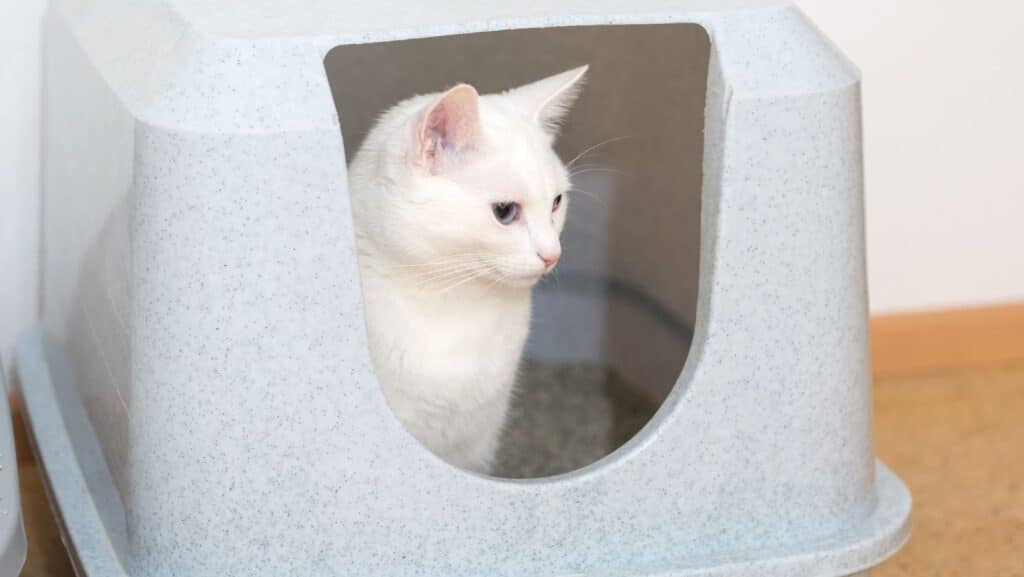 What is tofu cat litter?
Tofu cat litter uses the pulp of soybeans (tofu uses soybeans).
It also uses natural ingredients such as corn starch and peas. The materials are intended for biodegradability.
That means they get broken down by nature if thrown out in the backyard.
Like all forms of cat litter, the product has natural odor control and absorption properties that make it suitable for your cat to use as litter.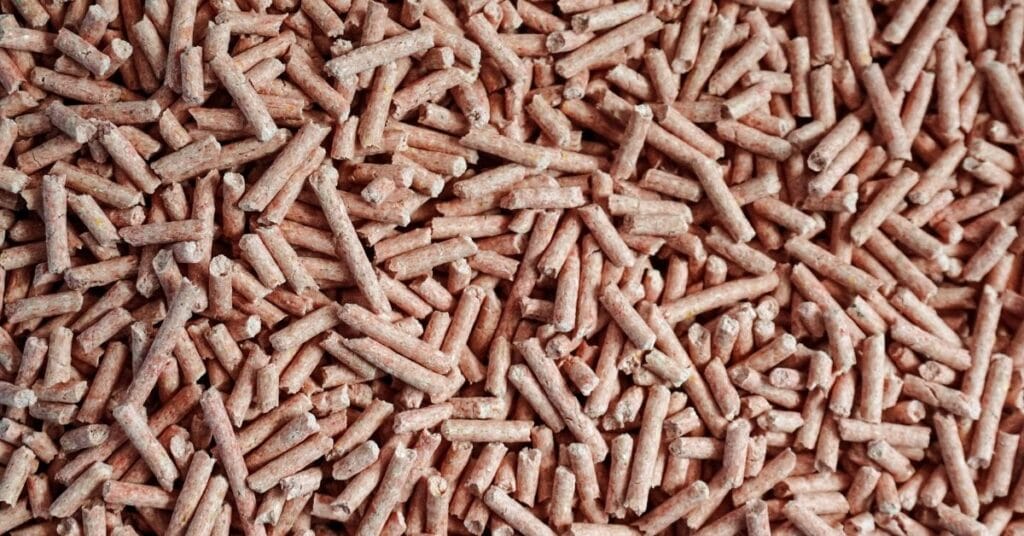 What is the benefit of using tofu cat litter?
There are a few benefits to using tofu cat litter.
Let's look at those:
Clumping
Some plant products don't make the best clumping litter (e.g. pine).
Tofu cat litter works like clumping clay litter by forming chunks that are easy to scoop and dispose of.
Odor Control
Tofu helps to contain the smell of cat urine and waste. Results may vary depending on the product and additional features (e.g. charcoal).
Dust-free
Tofu cat litters product less dust than clay litter. This product is suitable for those with respiratory issues.
Biodegradable
Tofu cat litter is a product naturally made from plant-based materials. It is safe to dispose of in the environment (e.g. used as mulch) and is flushable.
Low tracking
The larger pellets of tofu cat litter resist tracking more than smaller clay granules. Small granules tend to stick to paws after litter box usage.
Check out my article on the best non-tracking cat litter for more help.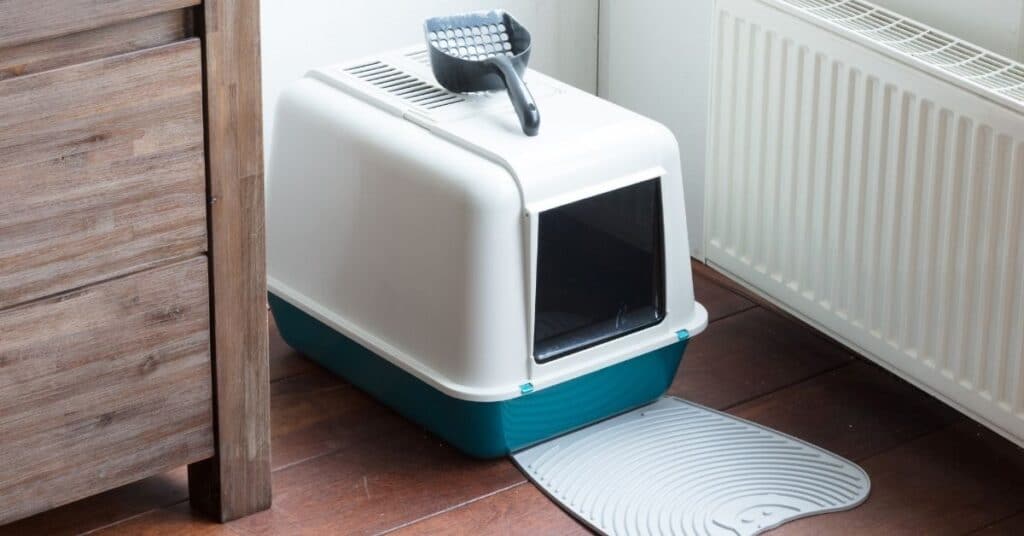 What should I look for in a tofu litter?
There is a limited array of cat litter made with tofu on the market.
This means that there are fewer reviews and product history to make a purchasing decision.
Look for a low scent cat litter. Research shows that cats prefer an unscented cat litter that gets cleaned daily [1].
Natural odor control ingredients such as charcoal are fine to use.
It is important to find a cat litter your cat enjoys.
One way to test this is to trial two different cat litters side by side. Find out which cat litter your cat's gravitating towards and using more often [1].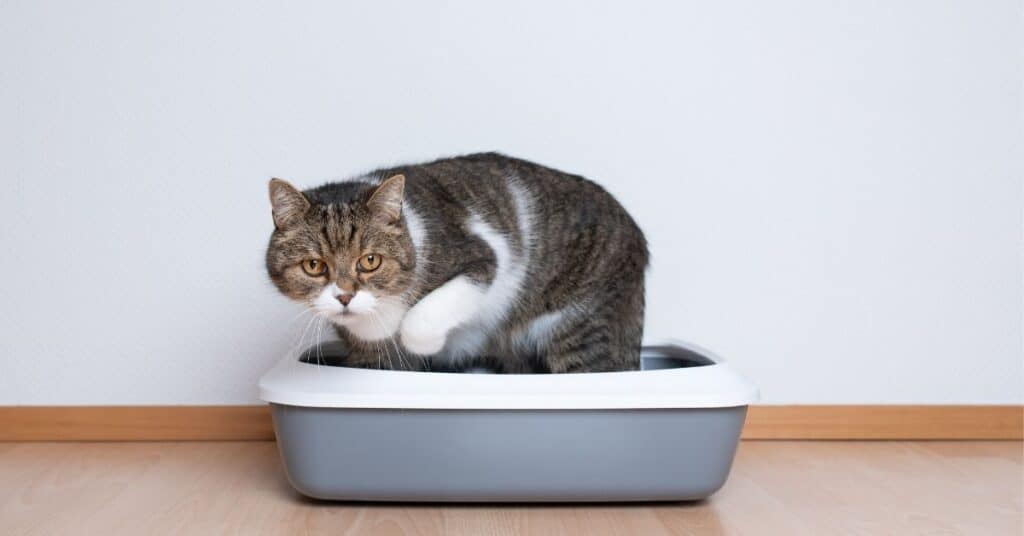 ---
Frequently Asked Questions about Tofu Cat Litter
Is tofu cat litter eco-friendly?
Yes, most cat litter made with tofu is non-toxic to the environment.
This means you can flush the litter down the toilet or throw it in the garden (i.e. mulch). This is because the product is biodegradable.
You may still wish to throw the waste in the bin at your own discretion.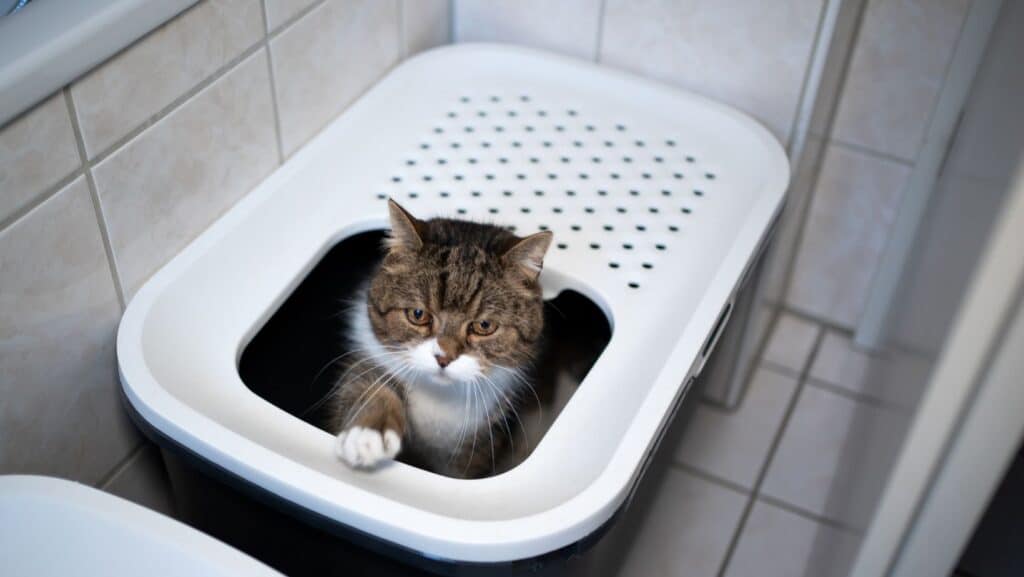 How often should I change tofu cat litter?
Cat litter needs daily replacement.
Cat's find it unpleasant to use the soiled litter and have to step on clumps to get to their toilet. There is no way around doing this unless you have an automatic cat litter system (which is a higher-cost purchase).
Why is my cat eating tofu cat litter?
If you notice your cat trying to eat your cat litter, my advice is to seek out a vet for help [2].
Sometimes cats will try to eat things off the ground (including litter) if they aren't getting a nutritionally adequate diet. Improving your cat's diet is an important thing to help make a happy cat that is less likely to search for alternatives.
Check out my top tips to improve your cat's diet for more help.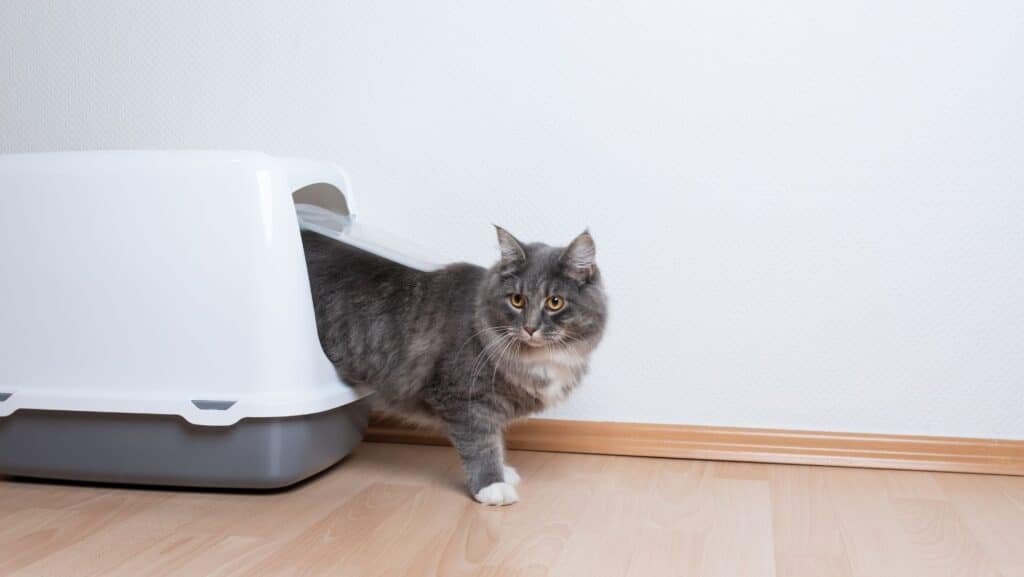 How long does tofu cat litter last?
One 6 pound bag of cat litter lasts approximately 3-4 weeks.
This will depend on the cat and their toilet usage.
How much litter should I place in the litter box?
Fill a litter box to 3-5 inches and regularly top up.
Your cat should be able to 'dig' into their litter and cover their waste as they would in nature.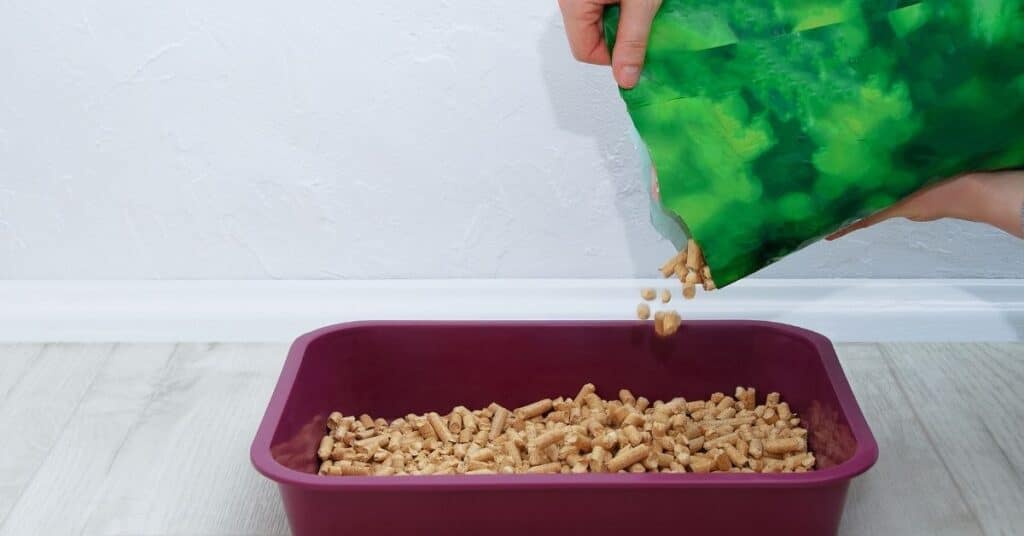 ---
Conclusion: The Best Tofu Cat Litter (Final Thoughts)
In this article, I have looked at the best tofu litter options on the market.
Here are some final thoughts on tofu cat litter:
Indoor cats need litter to go to the toilet
Clay litter is the most common basic cat litter
Most clay litter clumps and is affordable
Clay litter has disadvantages including a lack of biodegradability, dustiness, and tracking
Tofu litter is designed as an enviornmentally friendly alternative to clay litter
Tofu litter produces less dust and tracking than clay litter
Some cats may prefer different cat litter textures
The most important factor behind choosing cat litter is your cat wants to use it
Generally, this option is more expensive than clumping clay litter. As with clay litter, frequent feces and urine removal keep your cat happy.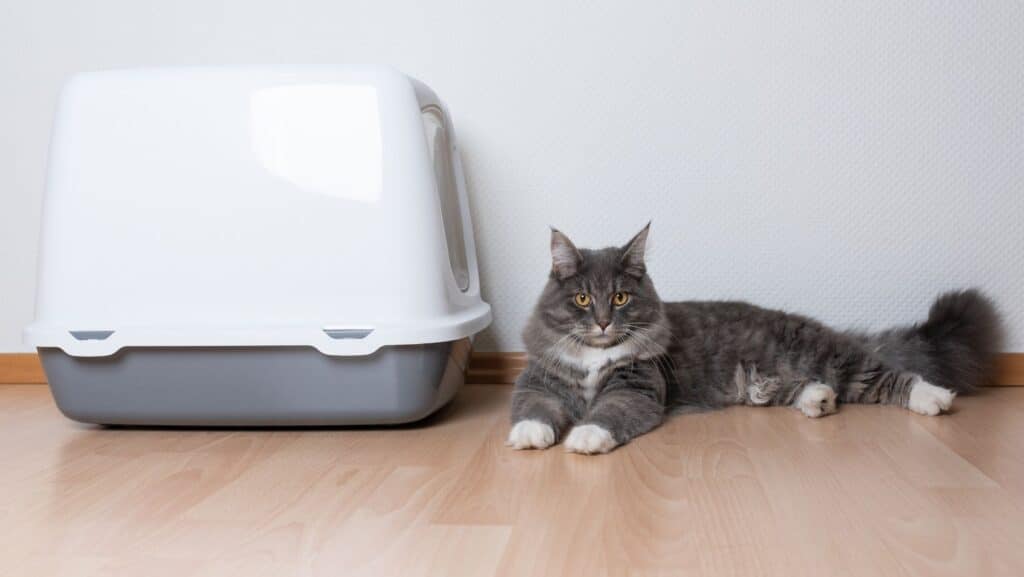 ---
Our top pick: Best Tofu Cat Litter Overall
I chose this tofu cat litter for the following reasons:
Has great dust control to reduce sneezing
Comes in an unscented four-pack that lasts a robust four months