4 Best Soft Dry Cat Food Choices 2021
In this article, I am going to review the best soft dry cat food choices on the market. Some cats that rely on dry cat food may need a softer option to help with dental problems.
The cat food market consists of dry cat food (kibble) and wet cat food (either canned or in a pouch). Dry cat food comes in hard pellets that have a long shelf life and offer convenience.
However, some cats may have dental problems (e.g. missing teeth) that impair their ability to enjoy dry cat food.
Some owners want to continue using dry cat food as their cats might prefer it to wet cat food. A soft dry cat food offers the convenience and bite-sized enjoyment of dry cat food, without the hardness.
Generally, there are no marketed soft dry cat foods.
Semi-moist cat food has less moisture than canned cat food but does not have the advantages of dry cat food. Dry cat food with soft centers still requires crunching to access.
However, there are some alternatives to get around this issue.
One option is to buy freeze-dried commercial cat food and create a dry soft cat food with added water.
Other options include softening a dry cat food with water or making your own dry soft cat food with a food processor.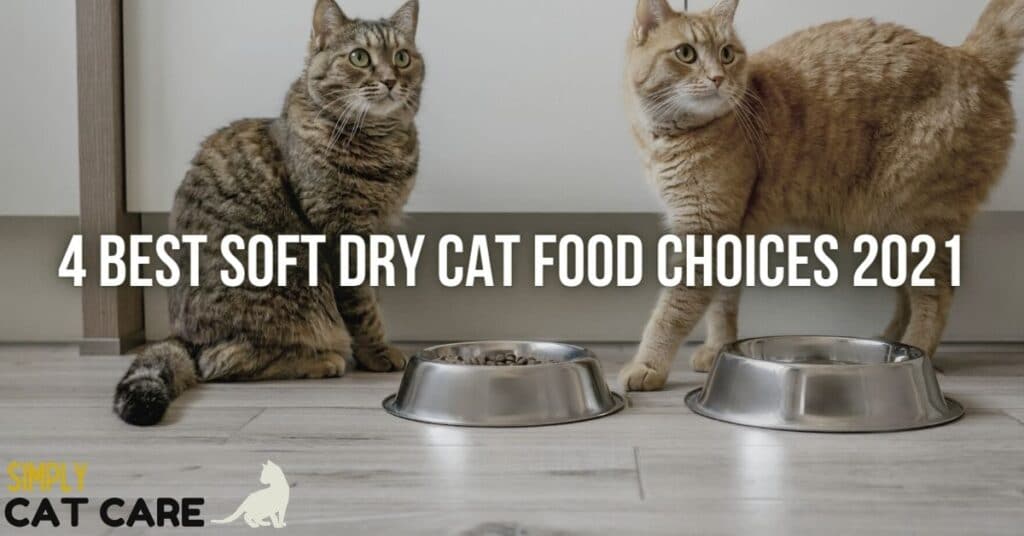 My name is Derrick and I am a writer for Simply Cat Care. This website provides easy-to-read helpful guides for your cat.
I am not a veterinarian and I recommend seeking the advice of a vet before making a purchase.
In this article, I'll look at the best dry soft cat food choices, a buying guide, and tips for making your own food.
Here's what you'll find in this article:
Let's get into the article:
---
The Best Soft Dry Cat Food Choices
Stella & Chewy's Freeze-Dried Raw Dinner Morsels are a good option to try as soft dry cat food.
The product needs added water and slight heating to soften up. The product comes in a wide variety of grain-free choices all made with high-quality animal food sources. This provides your cat the nutrition it needs for health.
The negative of this product is the expensive price tag, which is common among freeze-dried cat foods. You may get away with using less of this product to feed your cat due to the high quality, but it might put owners off. An alternative is to soften dry cat food or try switching to canned food. In addition, there are reports of texture inconsistencies that might test a fussy cat's patience.
---
Next up are, Nulo Freestyle Freeze-Dried Raw Cat Food.
Once again, this is another freeze-dried product that you can rehydrate with water to create soft moist chunks for your cat to enjoy. The quality is great, using 95% animal-based foods and being grain-free. This gives your cat the nutrition it needs for optimal health.
Unfortunately, there are only two flavor choices to pick from and no single protein option to choose from. On the bright side, you can order a variety pack to test either option, but some cats might not get the taste hit they want from these offerings.
---
SUMMARY
Moving on to the Primal Pet Foods Freeze-Dried Feline Chicken And Salmon Formula.
This is another great low carbohydrate offering with a high amount of protein. This is perfect for adult cats, senior cats, or cats of any life stage. Salmon provides a source of omega 3 fatty acids which are important for immune system function and joint health. The animal portions use a variety of cuts that give your cat a balanced range of critical nutrients such as Vitamin A which is important for eyesight and healthy skin.
Although the product is gluten-free and soy-free, it does use a small amount of plant-based foods. Since cats thrive off a carnivore diet, this might upset the digestive system of some. If you want a purely animal-based food source, then there are other options that contain fewer vegetables. Once again, the freeze-dried product generates a steep price tag and adds up if using for regular meals.
---
Let's now look at Northwest Naturals Freeze-Dried Raw Cat Food Nibbles.
They offer a range of products with a limited animal ingredient profile. This includes ground-up bone which gives cats a source of calcium for bone strength.
The texture of this product is crumbly and softens easily with water. However, there have been reports of some products being harder which may be due to variations in production or ingredient inconsistencies. The product doesn't have a large number of reviews of purchases yet so this may be a once-off occurrence.
---
Guide to Buying the Best Soft Dry Cat Food
Let's talk about buying soft dry cat food.
The goal of feeding your cat is to promote longevity and health.
The best way to do this is to give your cat high-quality food high in animal protein and fat. The reason for this is cats are obligate carnivores. This means they have a body designed to thrive off animal foods.
Check out my top 9 tips for feeding your cat to learn more.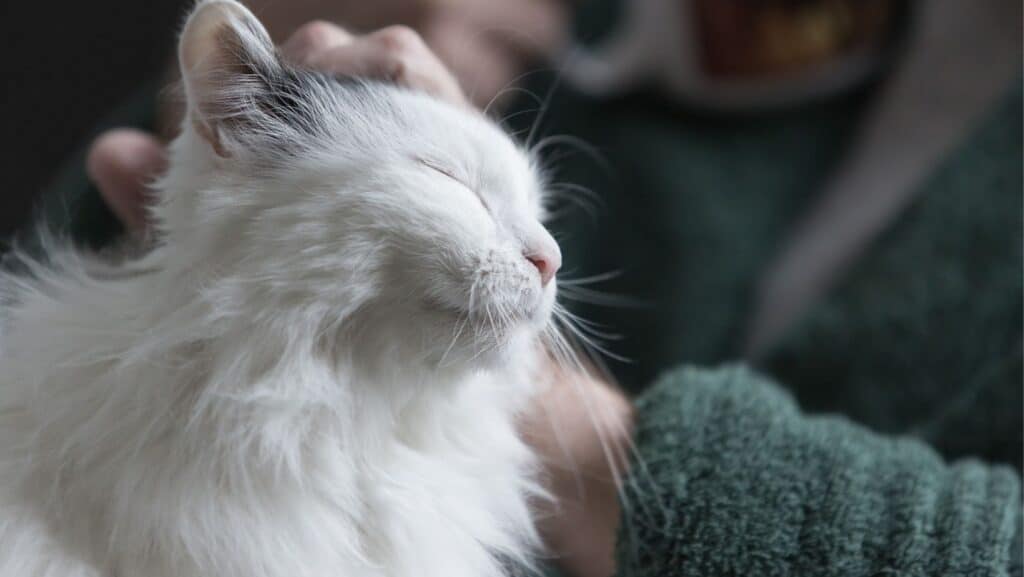 ---
What does soft dry cat food mean?
Soft dry cat food is a food that has the main features of dry cat food without the hardness on the teeth.
The majority of dry food on the market is – dry.
Dry cat food comes in small bite-sized chunks or pellets that are convenient to portion out for a cat. Some cats may prefer the size and texture of dry food over wet canned food.
Dry food also has a longer shelf life. Finally, dry cat food has far less moisture content than wet cat food.
Dry food is not intended to suit the needs of cats that have dental problems. For the most part, they are best off eating wet food. Wet canned or raw food is best for a cat.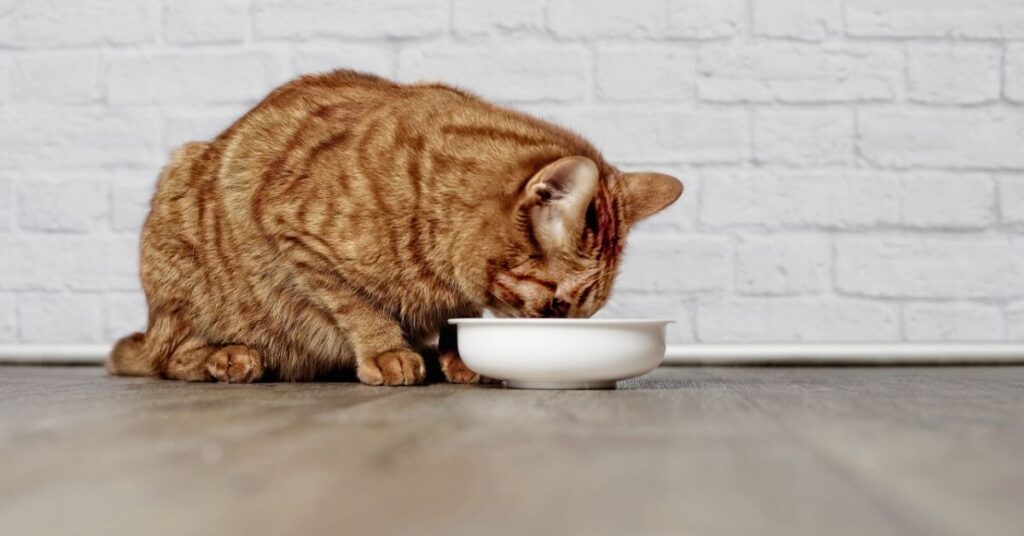 ---
Why would I need to feed my cat soft dry cat food?
There are a few reasons that owners seek soft dry food for their cats. Let's look at those reasons.
Aging
When cats get older they tend to experience digestive system decline and dental issues. This is part and parcel of the aging process for the most part. High-quality nutrition can mitigate many issues related to aging.
Cat's have a reduced ability to digest fat and protein. Most dry cat food is higher in carbohydrates from grains and carbohydrate-based ingredients (e.g. potato, peas). This means your cat is getting less quality protein than is necessary to maintain immune system function and muscle mass.
Older cat also experiences dental decline with diseases such as gingivitis and tooth loss. I reviewed the top 3 best foods for older cats with dental problems over here.
Soft cat food may represent an easier option for older cats to bite into and swallow.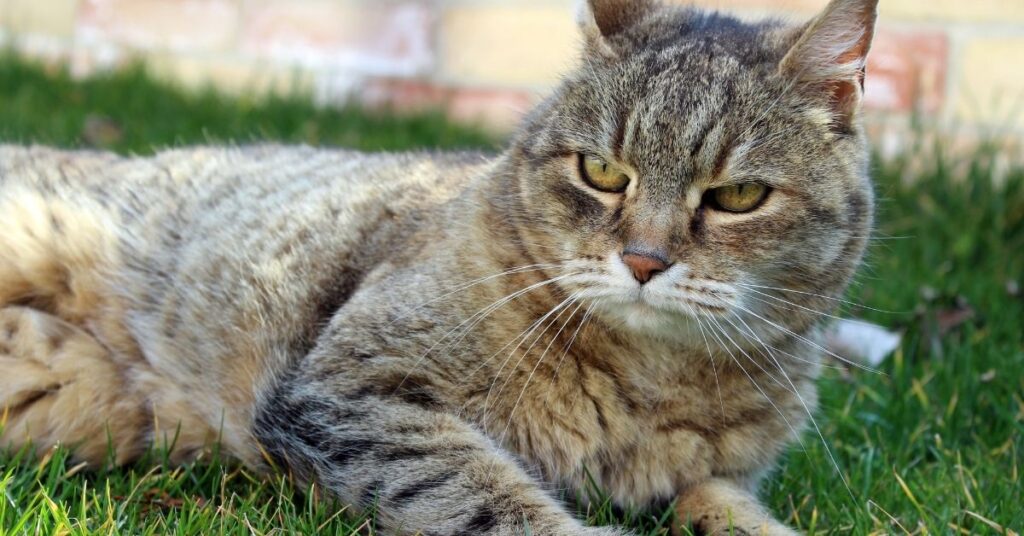 ---
Dental Problems
Dental problems might are only due to old age.
Poor diet and dental maintenance contribute to declining dental health.
Soft cat food may be a good option for cats with problems related to teeth.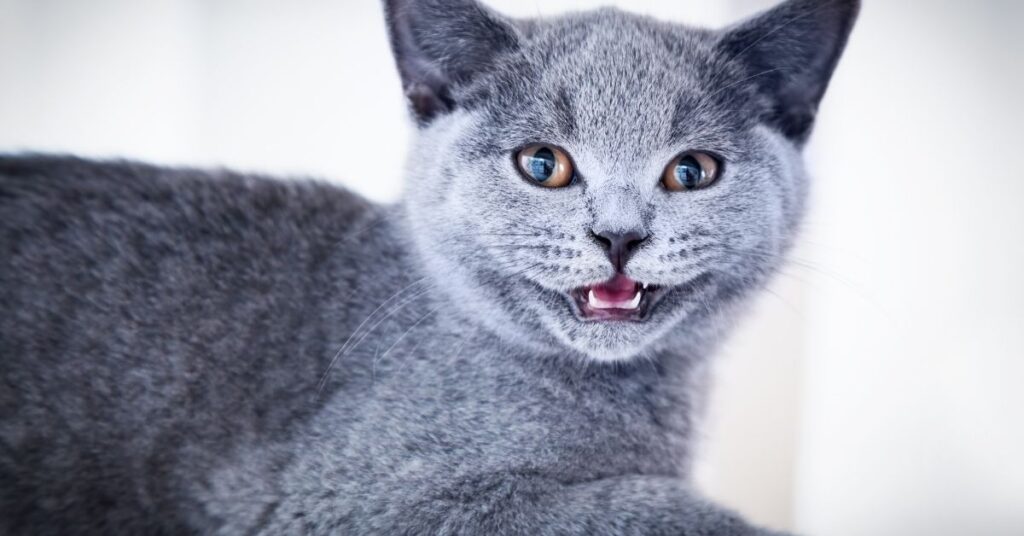 Convenience
Dry cat food is easier to use and convenient.
Owners can open the bag and pour as much food as their cats see fit. Wet canned food is a little messier and doesn't last as long.
Some cats aren't able to consume a single pouch or canned meal. This means extra wastage of having to store the food for later.
There is also additional cleaning of bowls required with wet food.
---
Is there any commercial soft dry cat food?
There is no food marketed as soft dry cat food.
Dry cat food is dry cat food. Some brands will add a 'softened center', however, this doesn't mitigate the crunchy exterior a cat needs to bite into.
The only option is freeze-dried cat food or dry cat food softened with water.
These foods provide the small bite-sized convenience of dry cat food (albeit they need a short defrost in the microwave before serving) with the softness of wet canned food.
---
What should I consider before buying soft dry cat food?
There are a few things that you should consider before buying any cat food.
Cat's are obligate carnivores and need a species-appropriate form of nutrition to maintain their health and quality of life.
As always, consult with your local veterinarian for more help with choosing food.
Here's a checklist for what to look for on a cat food label.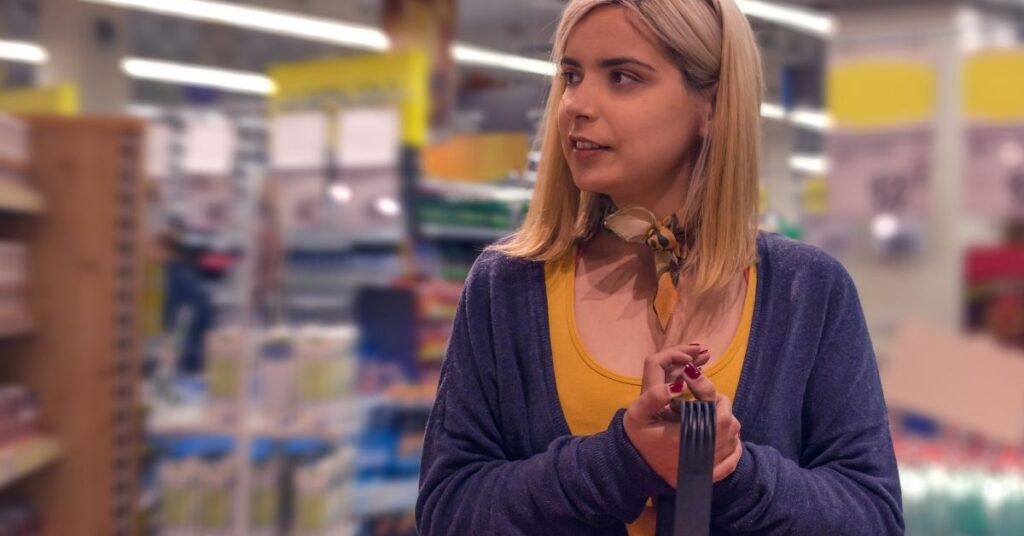 ---
How do I choose the best soft dry cat food?
Examine the food you wish to purchase. Make sure you are happy with the ingredients and benefits the product has to offer your cat.
Many brands use fancy packaging and labels to look very appealing. However, the ingredients are less than impressive and fancy.
Simple animal-based formulas work best for your cat.
Speak with your vet for more help choosing foods to feed your cat.
---
What brands make soft dry cat food?
There are no brands that make a true 'soft dry' cat food.
Although there is a soft-centered range of foods that are available, they still have a crunchy exterior that might not be appropriate for the dentally challenged cat.
The best alternative is freeze-dried cat food. These options usually have higher quality ingredients and still retain the convenience factor of dry food.
Unfortunately, these options are expensive compared to dry food or even canned food. Freeze-dried foods require adding moisture before serving to create soft chunks for your cat to eat.
Brand reputation is important but not a key deciding factor in choosing cat food. Many reviewers may give a false representation of the quality of a cat food product for subjective reasons (e.g. don't like the smell of meat).
---
Where can I buy soft dry cat food?
There are different places to buy cat food online that vary from country to country.
Amazon and Chewy are two of the largest pet food stockists. You can usually find more stockists of a particular brand by visiting their website if you aren't happy with the service of one of the stockists.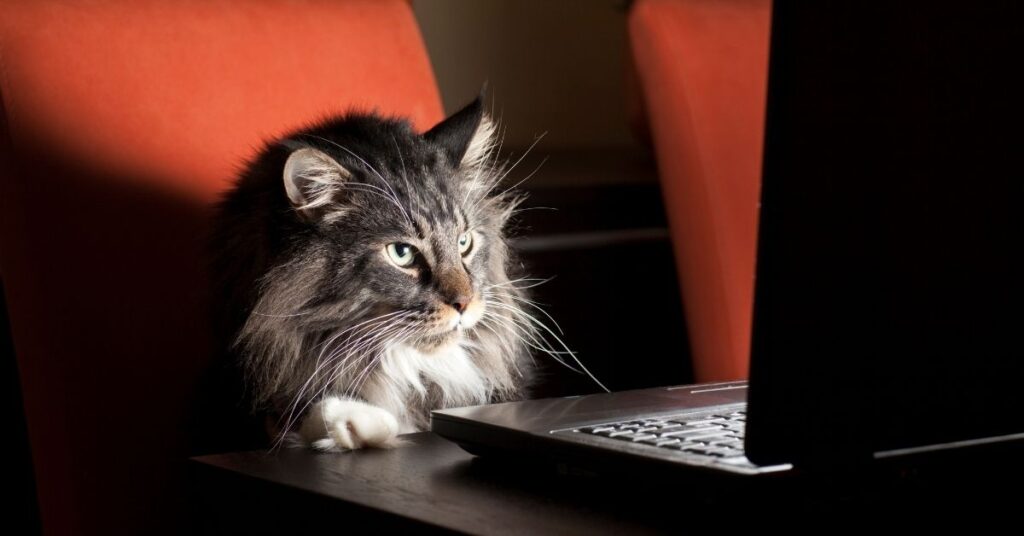 ---
Is there semi-soft cat food?
Wet canned food ranges in moisture content.
A semi-moist canned food contains 60-65% moisture [1]. These foods still fit under the moist wet cat food type of food.
Is Tender Vittles still made?
No, this food was discontinued by Purina in 2007 [2].
Tender Vittles was semi-moist cat food.
---
How can I soften dry cat food?
If freeze-dried cat food isn't up your alley then you can moisten dry cat food manually with water.
Here is how you do it.
Take roughly 3 parts of dry cat food and add to 1 part of water. Let the mixture soak in for 10-15 minutes and serve [3]. Adjust the mixture to suit the food and desired texture needs for your cat.
The downside of this method is you cannot leave this food out for long, otherwise, it will begin to harbor bacteria. That means you need to weigh out the proper amount of dry food you want to feed your cat and soak that 'batch' individually.
Some foods do work better when hydrated than others. It depends on the food and the brand.
Speak with your vet for more assistance and advice regarding this process.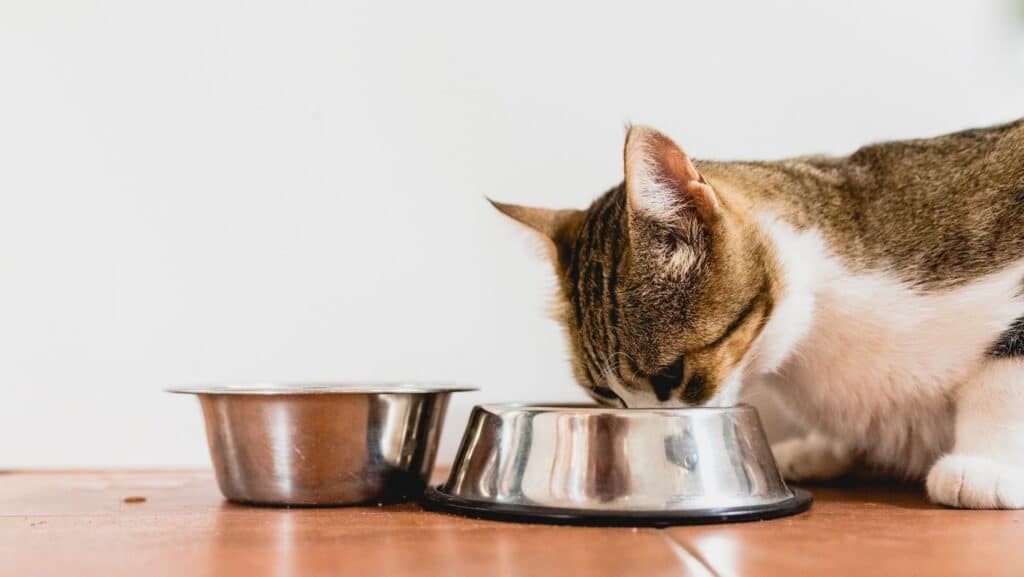 ---
Should I try to get my cat to eat wet canned food?
Canned food is a better option than dry food most of the time.
This is because the canned food contains more moisture and less carbohydrate than dry food. Cats fed a dry food-only diet become dehydrated as they struggle to consume enough water to meet their needs.
Animal-based foods provide the important protein, vitamins, and minerals your cat needs for top health. Dry food tends to be high in empty fillers such as wheat and corn that aren't beneficial for your cat's health.
You can use dry and wet food in tandem to provide for your cat's diet. I reviewed the best dry food choices for cats over here.
If you are trying to transition from dry food to a wet food diet, do this gradually and with the help of a vet.
Moistened freeze-dried foods or moistened dry foods used as a topper with canned foods (or as a blend) help with transitioning to a wet canned diet.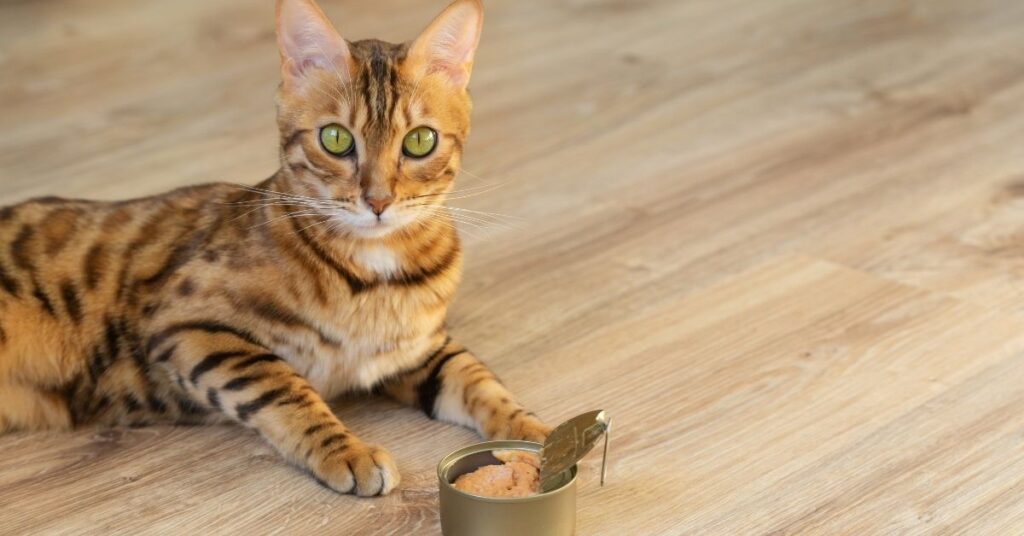 ---
Conclusion: Best Soft Dry Cat Food Choices
In this article, I've talked about the best soft dry cat foods.
In the cat food world, there are wet and dry foods (canned and pouched cat foods). Wet canned foods contain far more moisture and don't require much chewing to consume. Dry food is hard textured food that is difficult to bite for cats with dental problems.
Some owners may want to use a dry cat food soft enough to chew for a cat with dental difficulties. Senior cat owners may need dry senior cat food for older cats that frequently experience declines in dental health.
Soft dry food doesn't exist because that would mean the food is wet – therefore wouldn't be able to exist as a non-perishable product. There are two alternatives which are to moisten dry food before giving to a cat or to use a freeze-dried product that also requires moisture before serving.
Both options need a consultation with a vet to determine the right strategy and approach for your cat's needs. The best soft food varies on the situation.
I have recommended a range of freeze-dried food options for cats for owners wanting to try a product that might be easier on a cat's digestive system and teeth. The downside of these products is the higher price tag compared to regular dry cat food and even canned foods.
Make sure your cat gets top-quality nutrition regardless of which food you use.
Food for cats should contain high-quality protein (e.g. real chicken, turkey, duck) sources to provide the essential vitamins and minerals needed for your cat's immune system, digestive health, and healthy skin maintenance. Many cat food brands add cheap ingredients to lower costs, but also to lower quality.
The product should be free of corn, wheat, soy, and other carbohydrate-based ingredients. High-protein grain-free cat food is usually best for adult cat food purposes or for all life stages in general.
---
Our top pick
Stella & Chewy's Freeze-Dried Raw Dinner Morsels are a good option to try as soft dry cat food.
Here's why I chose this product:
It softens with water to make a 'soft dry' texture food
Wide variety of grain free and high protein choices for top health
Suitable for all life stages
After more cat content?
Check out more of our guides below.