Honest Royal Canin Kitten Food Review
Disclaimer
As a Chewy and Amazon affiliate, I earn from qualifying purchases. This does not impact our reviews and comparisons.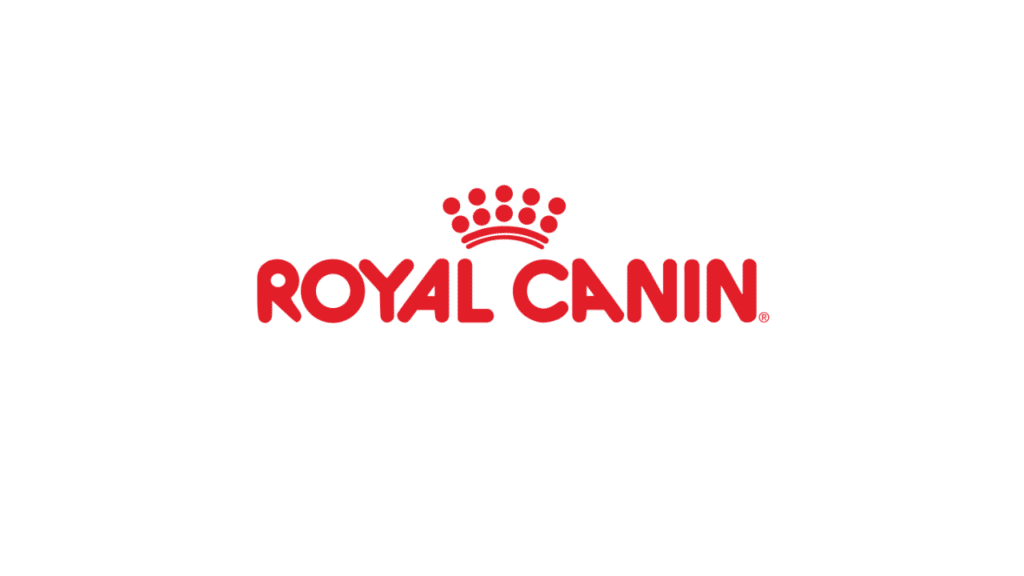 Score
Wet: 7/10 Dry: 5/10
Bottom Line
A popular brand that falls short with nutrition and ingredient quality.
Royal Canin's kitten range is bluntly called Kitten. Despite the popularity, it doesn't hold up to it's hefty price point.
Looking to learn more?
In this short Royal Canin kitten cat food review I'll take a closer look at the nutrition and ingredient quality.
I've also tested this one product with our cat Oscar to see what he thinks.
Finally, I'll provide background on this brand and whether they are trustworthy.
I am not a veterinarian and I recommend seeking the advice of a vet for any further questions. The advice in this article is not intended as medical advice.
Let's get into the article.
Royal Canin Kitten Food Review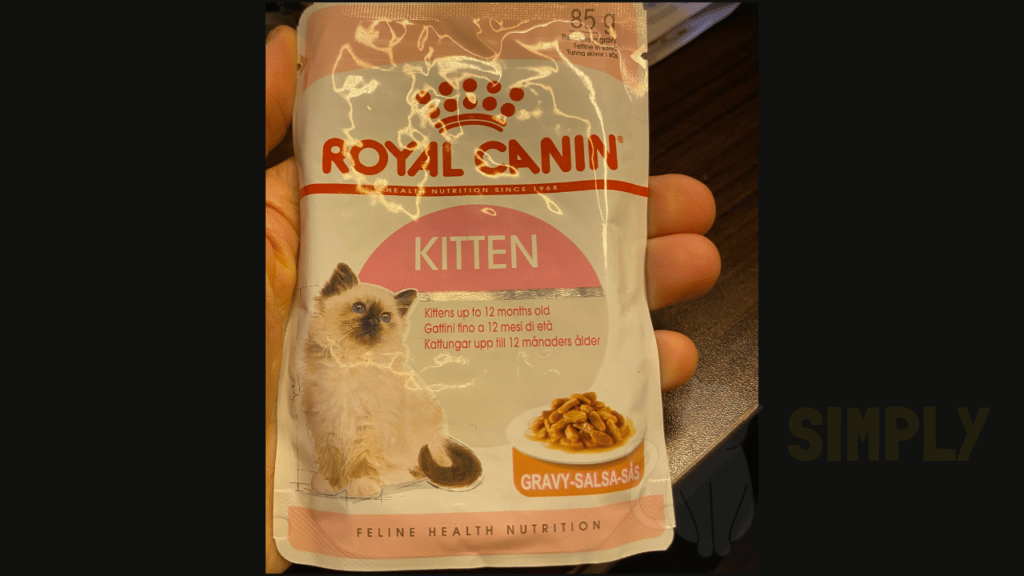 Royal Canin is one of the big players of the cat food industry. With a massive line of products, it's no wonder they've delved into kitten foods.
That's where our attention goes in this article. There are a few dry and wet food options on offer depending on where you live.
I'll look at 3 popular choices. I've tested one product with our cat to find out what he thinks.
Here's a rundown of what I'm looking at and key facts:
| Table 1: Royal Canin kitten food comparison | Label | Type | Texture | Lifestage | Protein* | Fat | Carb | Fiber | Ash | Taurine | Calcium: Phosphate Ratio | Cal/kg | Cal/g* | Score (out of 100) |
| --- | --- | --- | --- | --- | --- | --- | --- | --- | --- | --- | --- | --- | --- | --- |
| Royal Canin Kitten Feline Health Nutrition Loaf | Kitten | Wet | Pate | Growth | 55.0% | 15.0% | 9.0% | 10.5% | 10.5% | 0.6% | 1.2 | 894 | 4.5 | 76 |
| Royal Canin Kitten Chunks in Gravy | Kitten | Wet | Gravy | Growth | 55.0% | 18.3% | 15.6% | 3.2% | 7.8% | N/A | N/A | N/A | N/A | 70 |
| Royal Canin Kitten Feline Health Nutrition Dry | Kitten | Dry | Dry | Growth | 37.0% | 17.4% | 32.6% | 4.3% | 8.7% | 0.3% | N/A | 3,847 | 4.2 | 48 |
*dry matter basis
Not sure if this product is right for you?
In the rest of this article, I'll help you learn more about Tiki Baby Cat, looking at the following:
Ingredient quality
Nutrition
How my cat enjoyed this product
Price
Trust and recalls
Royal Canin Kitten Food Ingredients
Despite being on the higher side of price, Royal Canin offers mediocre ingredients.
Their wet food uses a few meat by-products, whilst the dry cat food is loaded with grains.
There's no label descriptor on any Royal Canin kitten food. That makes it harder to know how they divvy up the ingredients.
Here's a rundown of one dry and wet kitten food product to get an idea of what to expect (I'll look at the first 10 ingredients):
Royal Canin Feline Health Nutrition Thin Slices in Gravy (Wet Cat Food)
Ingredients: Water Sufficient For Processing, Chicken By-Products, Chicken, Chicken Liver, Pork Liver, Wheat Gluten, Pork Plasma, Gelatin, Egg Product, Modified Corn Starch, Brewers Rice Flour
Aside from water, the wet food uses a range of animal based ingredients. This includes:
Chicken by-products
Chicken
Chicken liver
Pork liver
Since cats are obligate carnivores, these foods are good options. They provide protein and a range of micronutrients kittens need for growth.
This food also has some egg (product) which offers essential amino acids.
The next few ingredients veer into grain territory with wheat gluten, corn starch, and brewers rice flour. These foods contain low quality protein and increase the carbs.
Carbs are not needed in a growing kittens diet. Brewers rice can impair taurine absorption.
My score for this product is below:
Ingredient Score: 6/10
Royal Canin Kitten Feline Health Nutrition (Dry Cat Food)
Ingredients: Chicken By-Product Meal, Brown Rice, Brewers Rice, Chicken Fat, Corn Gluten Meal, Wheat Gluten, Corn, Natural Flavors, Egg Product, Dried Plain Beet Pulp
The ingredients of the dry foods in Royal Canin's kitten range are noticeably different. In a bad way…
Chicken by-product meal kicks off this list of ingredients. Meat meals are rendered meats which are lower quality source of protein compared to non-rendered meat.
The only other animal based ingredient is egg product…and that is it.
That's all the animal based protein in the bag. The rest is all grain based and that means low quality.
On the bright side, this food has dried beet pulp which helps reduce hairball formation.
Not a big fan of this one. Score below:
Ingredient Score: 2.5/10
Royal Canin Kitten Food Nutrition
It's a miserable failure for Royal Canin's dry kitten food.
At 37% protein on a dry matter basis, it meets the growth needs based on AAFCO guidelines.
The problem is the protein quality.
Since Royal Canin uses a lot of grain based protein in their dry food, the quality drops.
Adjusting for quality, I estimate the total protein (digestible) at around 23% on a dry matter basis. This is not good enough for a kitten product.
AAFCO recommend 30% protein (dry matter) for kitten growth. They recommend most of the protein come from animal based foods (at least 19%).
Based on this…I think the dry food struggles in the protein department.
It doesn't help that the carbs skyrocket past 30% on a dry matter basis.
Their wet food product is more favorable. At 55% protein and 9% carbs, Royal Canin loaf is a decent choice for kittens.
It's a similar story to most cat foods.
Dry, bad. Wet, good.
Nutrition Score: 8.5/10 (wet) 0/10 (dry)
What Did Our Cat Think of Royal Canin Kitten?
I served Royal Canin Kitten Chunks in Gravy to our cat Oscar, who hesitated but slowly got into it.
Despite making a mess, he ate most of it. It wasn't a big hit though.
Here are the results of our taste testing:
Food Test 1: Royal Canin Kitten Chunks in Gravy
Amount eaten: 90%
Time to finish eating: 8 minutes
Food appearance: Small discs. A little bit of thick gravy, but not watery.
Smell: Rich beefy smell.
Here is a short video of Oscar trying this cat food:
Here is a presentation of this cat food:
Taste Score: 8/10
Royal Canin Kitten Price
Compared to most wet cat food products, Royal Canin kitten is mid-priced. Here's a list of similar priced brands:
Weruva Classics
Instinct Limited Ingredients
Nulo Freestyle
Purina ONE Healthy Kitten
Fussie Cat Premium
Royal Canin's dry food is low-mid priced compared. Here is a list of similar brands for the price:
Orijen Original Cat
Dr. Elsey's Clean Protein
Tiki Cat Born Carnivore
Price: 8/10 (Wet) 9/10 (Dry)
Royal Canin Kitten Trust
I found it difficult to navigate Royal Canin's website. It doesn't feel enjoyable and everything feels sterile about the experience.
Apart from that, there's missing information about nutrients including taurine.
The Australian based product I looked at didn't include any information on calorie content.
Here's some more things I looked at:
Who Are Royal Canin and When Were They Founded?
Royal Canin was registered as a company in 1968 by veterinarian Jean Cathary.
The brand started as a dog food company, but moved into the cat food market in 1994.
In 2002, Mars Inc. took ownership of Royal Canin. Mars Inc owns a variety of cat food brands such as:
Royal Canin continues to be a leading pet food brand in the dog and cat food markets.
What is the Recall History of Royal Canin?
Royal Canin was recalled in 2007 with many other cat food brands due to melamine (plastic) contamination scare. This recall affected other brands such as:
Blue Buffalo
American Nutrition
Purina Petcare
Hill's Pet Nutrition
The melamine affected all cat food products using rice protein concentrate (the source of the contamination).
This is the last recall of Royal Canin cat food for safety reasons.
Is Royal Canin Kitten Food made in China?
Royal Canin kitten food is made in factories situated in 16 countries around the world. Countries include:
The Royal Canin website doesn't say whether any facilities are in China. A Wikipedia entry suggests one facility exists in Shanghai, China. The link for the source is broken.
According to Royal Canin:
All efforts are made to source our raw materials from accredited suppliers close to our production centres, this supports the local economy, ensures freshness and reduces our carbon footprint.

Royal Canin – Quality & Food Safety
In brief, your Royal Canin cat food may come from any one of the factories around the world, with ingredients mostly from local sources.
In a response on question online 'Are any of these ingredients sourced from China?'
All of Royal Canin ingredients are sourced based on whether they meet their quality and food safety demands rather than with a sole focus on country of origin. Each ingredient is tested for melamine and its related derivatives, mycotoxins, heavy metals, antibiotics, hormones, pesticides, etc. prior to being allowed into the factory and each finished product is once again tested against these parameters.

Due to Royal Canins heavy attention to the safety of their products, They do not release specific sourcing information as it could change from batch to batch based on whether a supplier is meeting their quality and safety standards. Royal Canin also regularly audit all of their suppliers to ensure that they are upholding Royal Canins strict demands.

Source
This doesn't seem to clarify the origin of the food product. At all.
It is worth noting that all Royal Canin factories are subject to the same specifications for product consistency.
Trust Score: 7/10
Frequently Asked Questions
Is Royal Canin Kitten Food Good for Kittens?
Royal Canin kitten wet canned food is a good choice for kittens. I found it's nutrition quality holds up as solid to help a kitten grow.
All Royal Canin kitten foods meet AAFCO requirements for growth.
Is Royal Canin High Quality Food?
Medicore.
Their wet kitten food uses a range of animal based ingredients.
On the other hand, their dry food uses a lot more grain based protein. These are low quality protein sources, that increase carbs.
Royal Canin also use a lot of rice which can inhibit taurine absorption.
Learn more:
What Age is Royal Canin Kitten for?
Royal Canin kitten food is for kittens between 4-12 months of age. At 12 months, a kitten can transition to adult cat food.
The mother and baby cat ultra soft mousse is nutritionally formulated for lactation and kittens aged 1-4 months.
The products meet the AAFCO nutrition requirements for growth.
Conclusion
Royal Canin is a popular brand with a lot of positive customer reviews. I found their wet kitten food a good choice, but their dry food worth giving a miss.
Their wet kitten foods contain a range of meat products. On the other hand the dry food uses more grain based ingredients and has low quality protein.
Check out Royal Canin Kitten here.