Disclaimer: As a Chewy and Amazon affiliate, I earn from qualifying purchases. This does not impact our reviews and comparisons.
Is your cat not able to eat chicken?
Chicken is a common food source in most cat foods. Some are allergic to it.
Here's our best wet cat food without chicken picks.
Instinct Original Rabbit – Best Overall
Ziwi Peak Venison – Runner Up
Avoderm Tuna & Crab – Best Value
It's a challenge finding cat food without chicken.
Not to worry.
I'll go through buying tips to avoid chicken and round up the healthiest picks without chicken.
I'll also answer frequently asked questions on this topic.
So what's best?
Check it out below…
I am not a veterinarian and I recommend seeking the advice of a vet for any further questions. This article is not a replacement for medical advice.
Buying Guide
Most cat foods are loaded with chicken.
It's a popular ingredient.
Chicken is widely available. Cat's love it.
The main thing you want to do is carefully go through every ingredient.
The front label might not say chicken, but that doesn't mean the cat food is chicken free.
The ingredients list is usually on the back or side of the cat food. Take a close look to see if chicken pops up.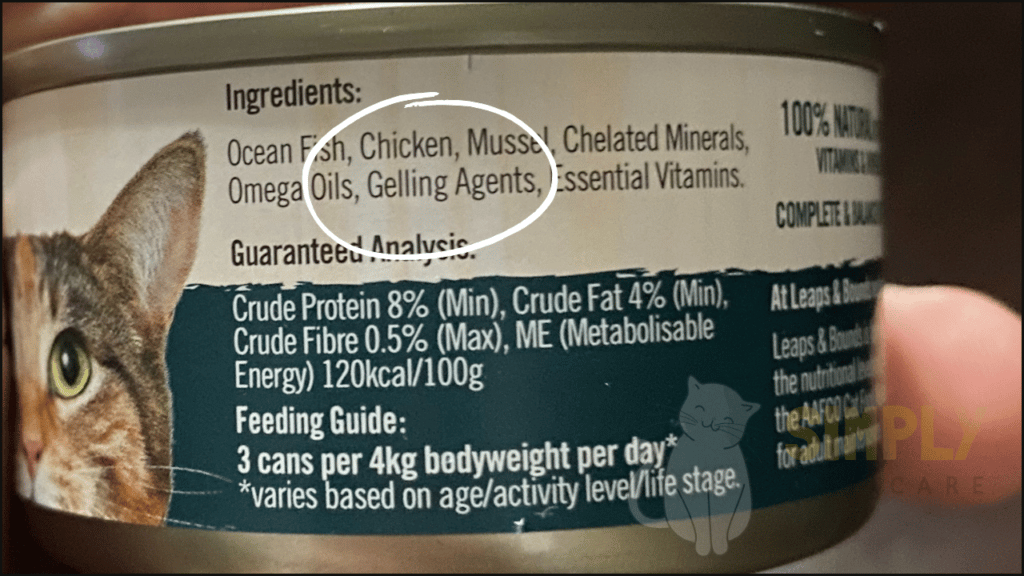 Now of course, there's more chicken based ingredients.
This includes:
Chicken by-products
Chicken meal
Poultry by-products
Poultry meal
Chicken fat
Animal by-products
Meat by-products are only from mammals, therefore you might not have to worry about meat by-products. To be sure, give meat by-products a miss too.
Does no chicken ingredients guarantee no chicken contamination?
No.
Some chicken may find itself in the cat food, even if labelled as a limited ingredient cat food.
One study looked at 11 pet foods, finding 6 had ingredients not listed including chicken.
Whilst you can't get 100% assurance, think about the pet food manufacture in general:
Where are they making their food?
Is it held to a high standard with frequent audits?
Does the company have any recall issues?
Does the company make a lot of chicken cat foods?
Some brands tend to use less chicken, although it's common.
You'll find chicken in budget cat foods more often as it's a cheaper choice.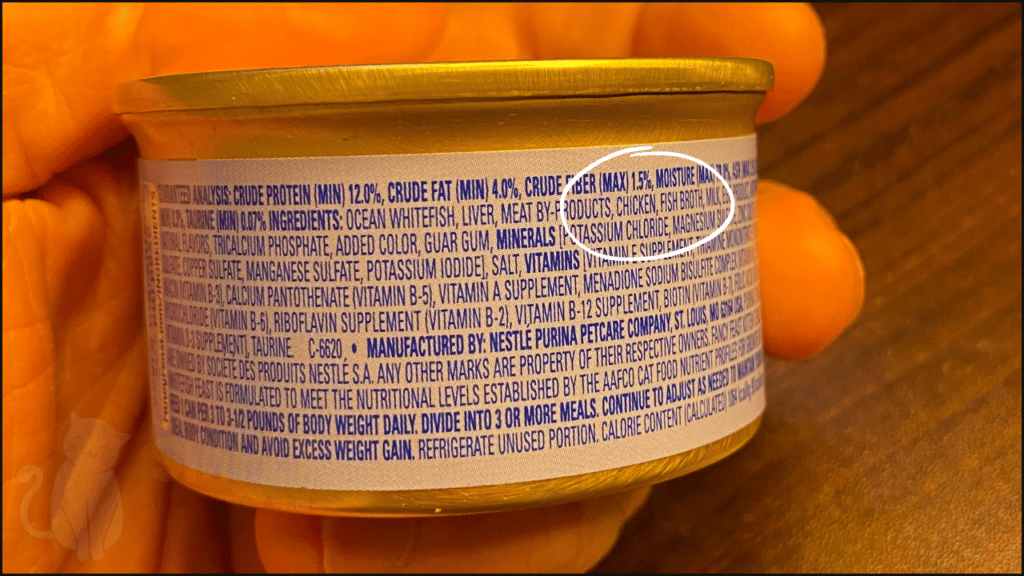 Why Avoid Chicken in Cat Food?
There's no reason to avoid chicken, unless your cat has an allergy to it.
Chicken provides high quality protein and a range of micronutrients cats need.
If your cat is allergic to chicken, they'll need to avoid chicken.
Signs of chicken allergy include:
Vomiting
Diarrhea
Weight loss
Loss of appetite
Food allergies require an elimination diet using novel protein cat food.
Read more about that here or talk with your vet.
Finally, make sure the cat food you choose is a product suitable for your cats dietary needs.
For that, you want to check that it meets AAFCO's guidelines for your cats lifestage. This includes:
Kittens: Growth or all-life stages
Adults: Maintenance or all-life stages
Older cats (7+): Growth* or all-life stages
Older cats are a tricky issue since there are technically no guidelines as defined by AAFCO. Check out this guide for help with senior cat health.
Final thing:
The other popular meat choice for cat food is tuna.
Unfortunately, tuna is high in mercury. If overconsumed, tuna is unhealthy for cats.
So it's best to 'think outside the box' and consider other meat sources, and only offer tuna occasionally.
Learn more:
3 Best Wet Cat Food Without Chicken
My best choices are below.
How did I pick them?
Using a database of tested cat foods, I filtered wet cat foods without chicken. I picked based on overall health quality.
1. Instinct Original Grain-free Real Rabbit
Best Overall Wet Cat Food Without Chicken
Summary
Instinct Original is the best chicken-free cat food.
They offer rabbit and pork flavor options. They're US owned, and don't use irritating ingredients like carrageenan.
No tuna either. Great to limit mercury in your cats diet.
We haven't tested this one, and there's mixed reviews. Adds peas, which cats don't like.
Best for:
Easy digestion
Diabetic cats
Weight control
Where to find Instinct Original cat food?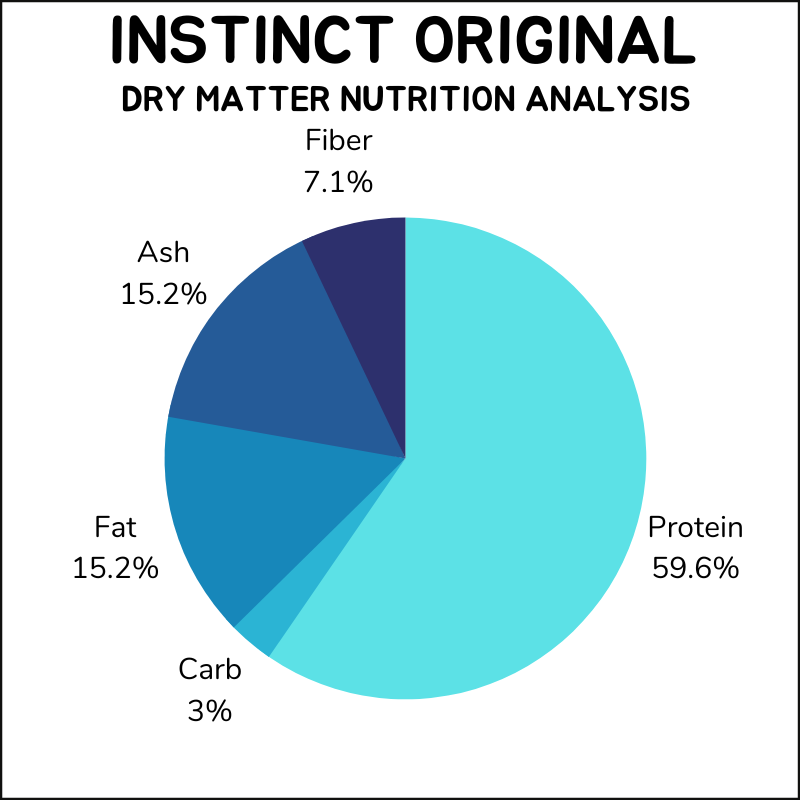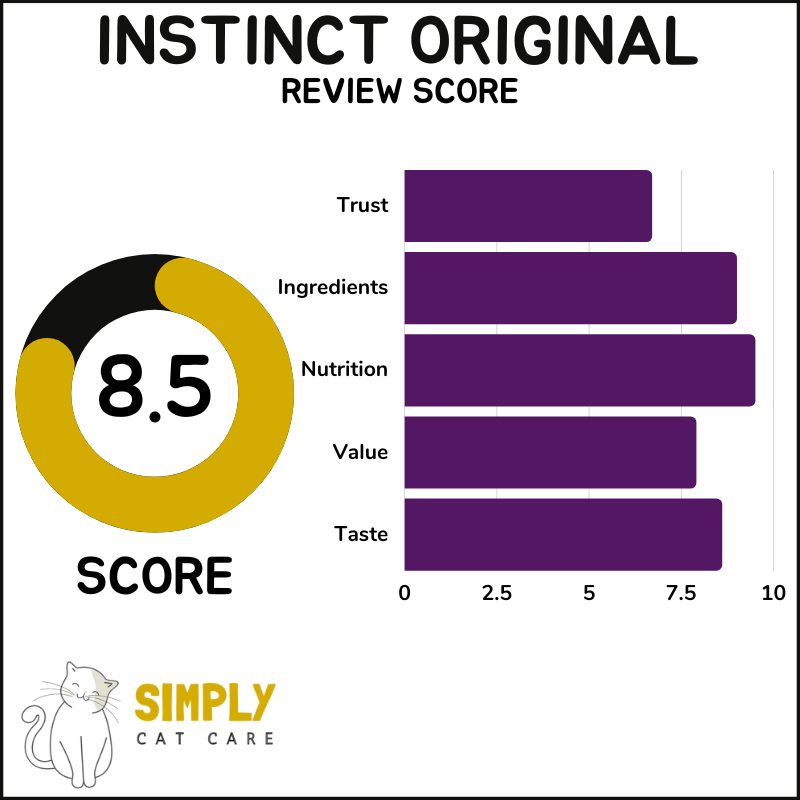 2. Ziwi Peak Venison Recipe
Best Quality Wet Cat Food Without Chicken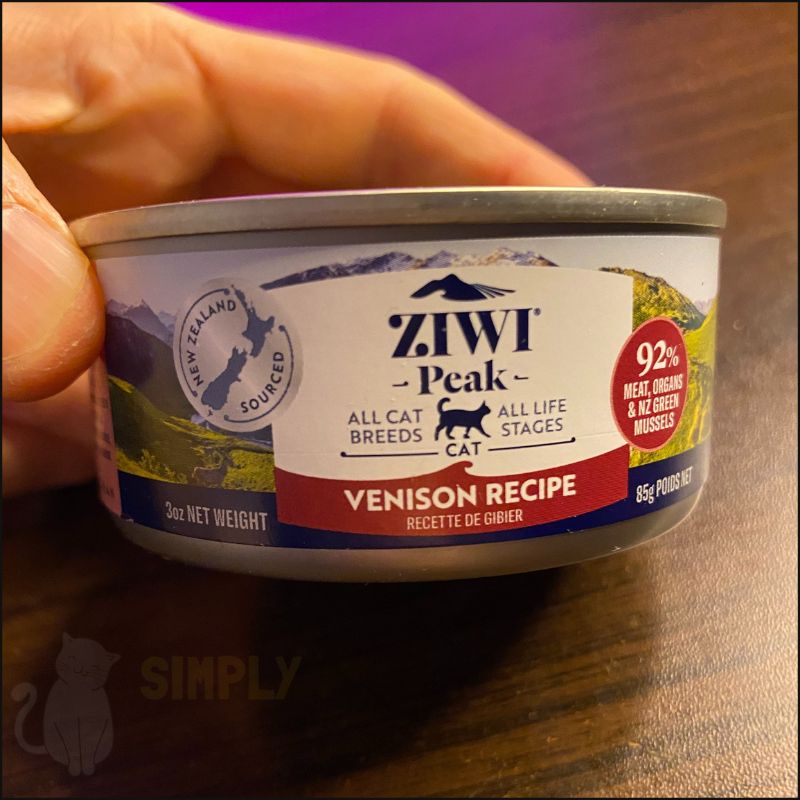 Summary
Ziwi Peak have a range of great chicken-free cat foods.
Their foods are free from gums and carrageenan to help with sensitive stomachs.
This cat food uses grass-fed produce that gives all the nutrients cats need. It's a full meal for cats of all life stages.
The main gripe I have with Ziwi Peak is the steep price. They also use chickpeas which raises the carbs and can put off fussy eaters.
Best for:
Sensitive stomachs
All life stages
Kidney health
Where to find Ziwi Peak Venison cat food?
Read more: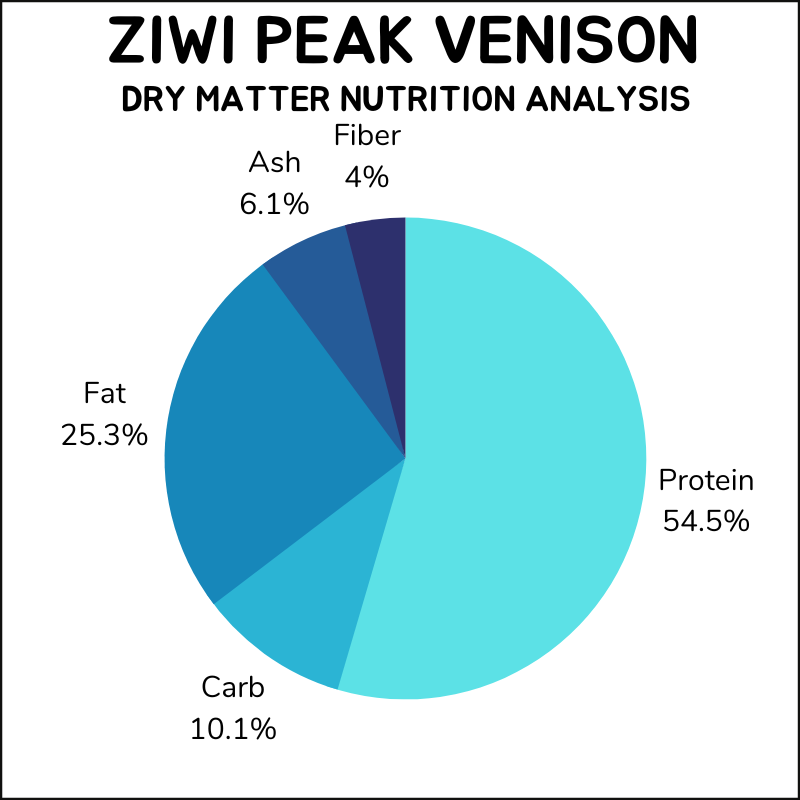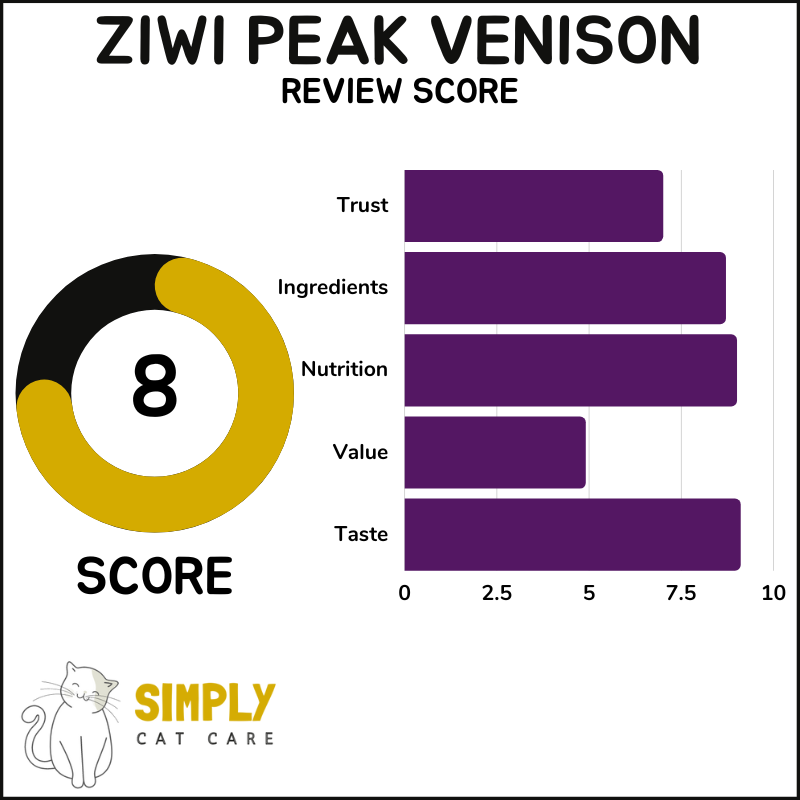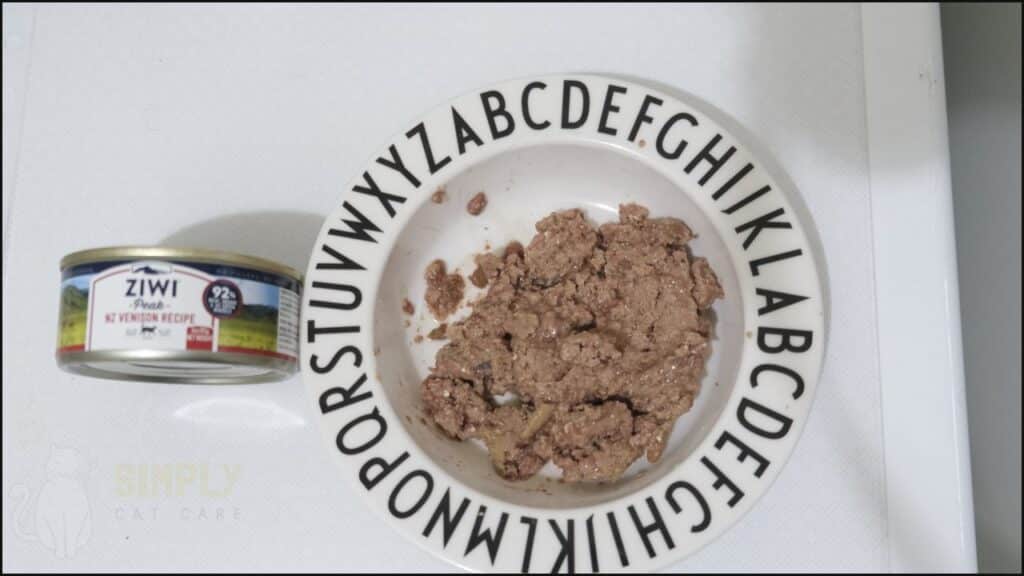 Best Affordable Wet Cat Food Without Chicken
Summary
One of the best budget wet cat food choices to steer clear of chicken.
Avo Derm is a hit with fish loving cats. It's also a great all-rounder, being suitable for cats of all life stages.
The main downside I've found with this cat food is the limited stock. The food also uses tapioca starch, which raises the carbs a little.
Whilst this cat food is a good chicken free option, I'd be weary of feeding your cat tuna every day.
Best for:
Fussy eaters
Occasional meal
Weight control
Where to find Avo Derm cat food?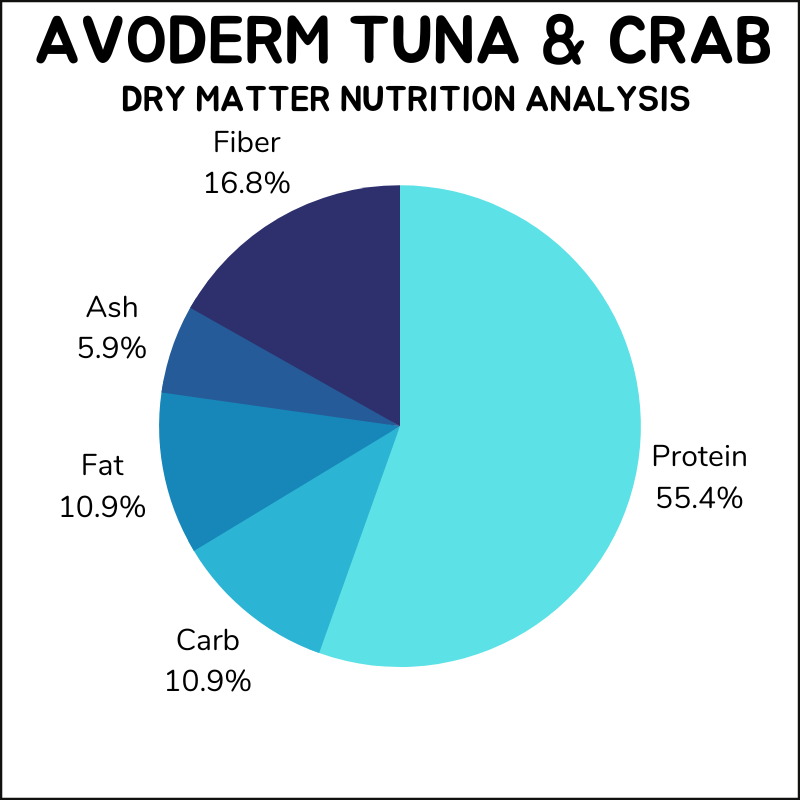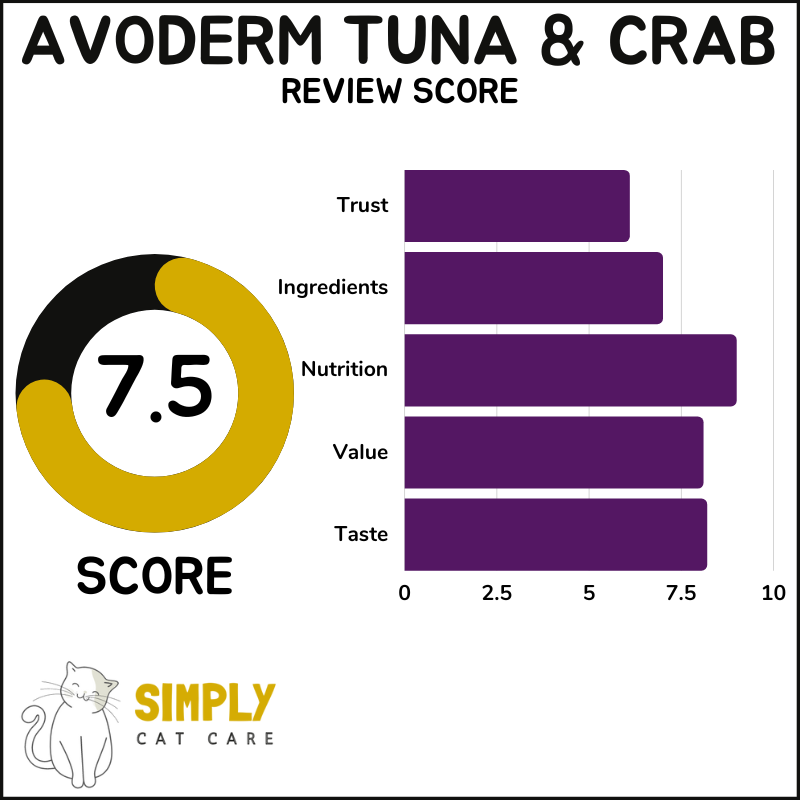 Full List of Wet Cat Food Without Chicken
After more?
Here's a full list of our top picks without chicken for your cat.
Check it out:
| Wet Cat Without Chicken | Price | Texture | Lifestage | Protein | Carbs | Cal/kg | Animal based ingredients |
| --- | --- | --- | --- | --- | --- | --- | --- |
| Hound & Gatos Duck & Liver | $$ | Pate | All | 45.5% | 0.0% | 1,222 | Duck, salmon oil |
| Meat Mates Lamb Dinner | $$$ | Pate | All | 41.7% | 1.7% | 1,084 | Lamb, fish oil |
| Instinct Original Rabbit | $$ | Pate | All | 59.1% | 3.2% | 944 | Rabbit, pork |
| Fussie Cat Tuna Salmon | $$ | Aspic | Adult | 64.7% | 0.0% | 612 | Tuna, salmon |
| Avo Derm Tuna & Crab | $ | Gravy | All | 55.6% | 11.1% | 829 | Tuna, crab |
| Ziwi Peak Otago Valley | $$$ | Pate | All | 44.9% | 4.1% | 1,250 | Beef, venison, lamb, mussels, blue whiting, Hoki |
| Earthborn Holistic Monterey | $$ | Shreds | Adult | 60.0% | 7.5% | N/A | Fish, tuna, mackerel |
| Weruva Mideast Feast | $$ | Gravy | Adult | 64.9% | 7.6% | 746 | Tuna, tilapia |
| Natural Balance Duck & Pea | $ | Pate | Adult | 40.9% | 7.7% | 1,220 | Duck, salmon oil |
A comparison table of wet cat foods without chicken
Frequently Asked Questions
What Do You Feed a Cat With a Chicken Allergy?
Elimination diet.
Cats with a chicken allergy should start with an elimination diet. This involves a novel or hydrolyzed protein cat food to give your cat relief.
A novel protein cat food is a protein source your cat hasn't eaten before. Typical examples include:
Duck
Venison
Turkey
Lamb
Goat
Kangaroo
Allergies develop with exposure. If there's little to no exposure, then the risk of allergies is low.
Common food allergens include:
The goal with an elimination diet is to isolate the problem foods and provide a balanced diet.
A food challenge helps identify trouble foods.
Bottom Line: An elimination diet is used to identify allergies, using novel protein to provide relief.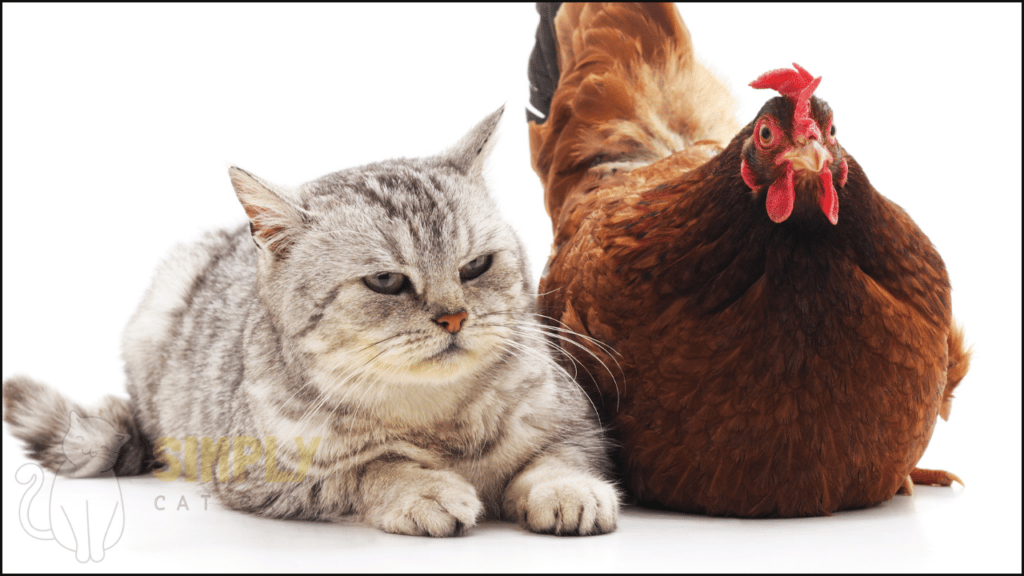 How Do I Know if My Cat Is Allergic to Chicken?
Signs of chicken allergy include:
Vomiting
Diarrhea
Weight loss
Loss of appetite
The prevalence of allergies in cats is 1-6%.
Of course there's no way to know what causes the allergy. Cats can be allergic to fleas as well.
So the first step is to go see a vet to rule out causes and find out if chicken is to blame.
Bottom Line: Symptoms of chicken allergy include vomiting and diarrhea. See a vet to rule out causes.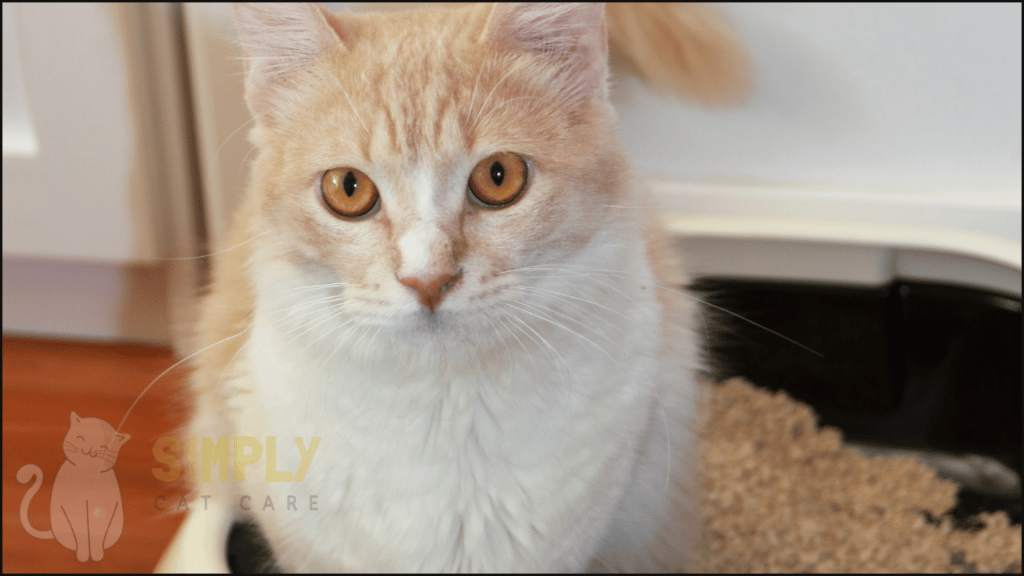 Is Turkey Ok for Cat With Chicken Allergy?
Yes.
It is possible to have a chicken and turkey allergy.
Make sure you introduce different meat sources by themselves to isolate the allergy. Do this with a food challenge.
For example, start by offering a turkey based cat food (without other protein). If your cat responds well without harm then they aren't allergic to the food.
Bottom Line: Use a food challenge to find out if your cat tolerates turkey.
What Food Are Cats Most Allergic To?
Cats are most allergic to common protein sources including:
Most wet and dry cat foods use these food sources.
Bottom Line: Cats tend to have allergies to common protein sources including chicken, beef, and fish.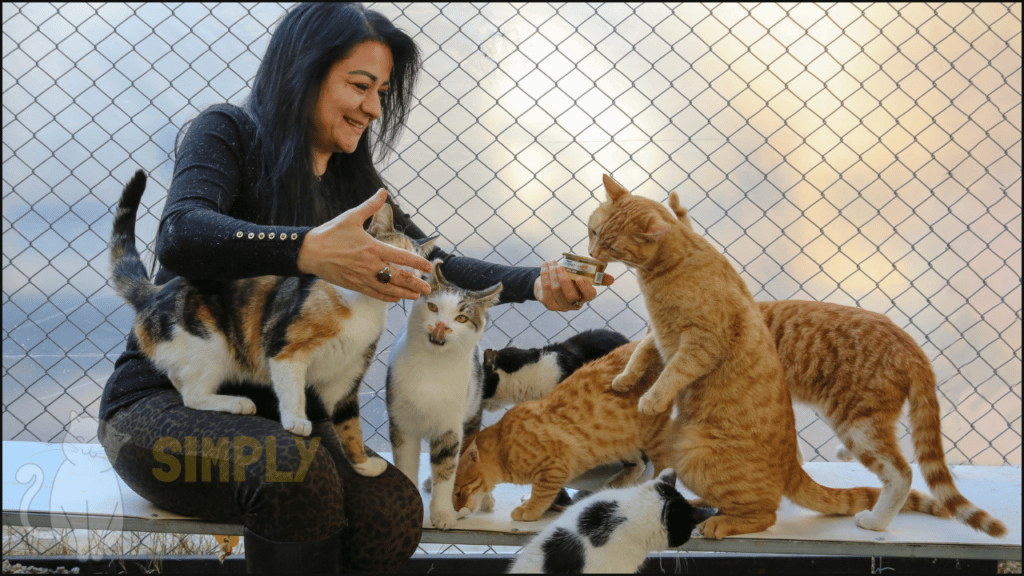 Can Cats Grow Out of Food Allergies?
It is possible to outgrow an allergy, at least in humans.
To know if your cat has outgrown their allergy, you need to do a food trial. This is a test with an isolated allergen (e.g. piece of chicken by itself).
If your cat reacts to the food, then they are probably still allergic to it.
Remember, allergies are about isolation. Isolate and eliminate.
Bottom Line: Humans can outgrow allergies, and cats may too.
Are Cats Allergic to Chicken in Cat Food?
They could be.
Cats may have allergies to a variety of common animal proteins including chicken.
The only way to find out the allergy is to go on an elimination diet and perform food challenges.
Bottom Line: Some cats may be allergic to chicken, but it's somewhat uncommon.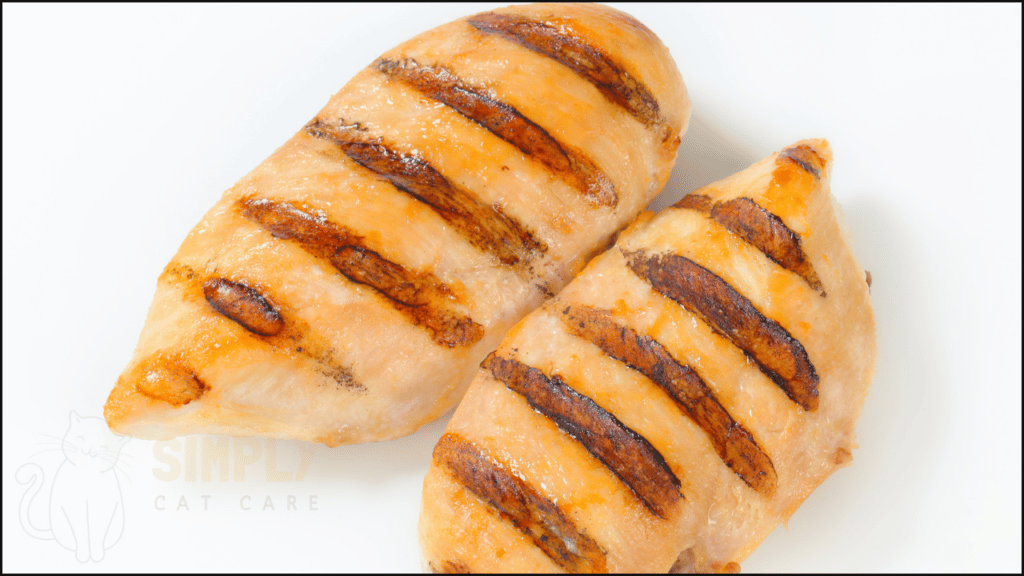 Conclusion
Chicken is a food source that some cats are allergic to. This allergy can cause rashes and digestive upset.
To help find the source of the problem, use an elimination diet. A novel protein cat food without chicken works best.
Our top picks:
Instinct Original Rabbit – Best Overall
Ziwi Peak Venison – Runner Up
Avoderm Tuna & Crab – Best Value