Honest Fancy Feast Cat Food Review
Disclaimer: As a Chewy and Amazon affiliate, I earn from qualifying purchases. This does not impact our reviews and comparisons.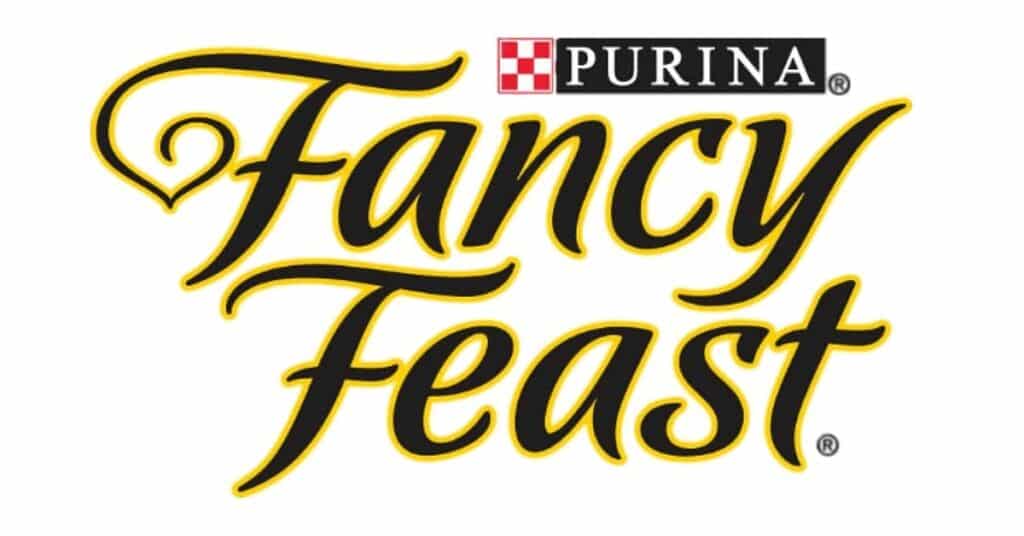 Score: 8/10
Bottom Line
A popular brand with huge variety. A good choice overall.
We've done this Fancy Feast cat food review with the help of our cat taste testers.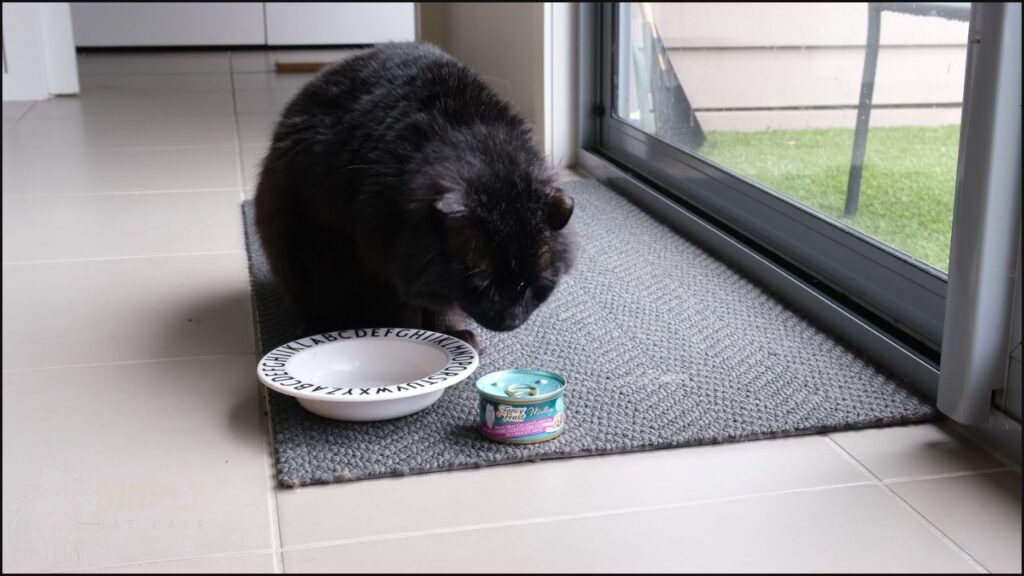 Fancy Feast is a major cat food brand sold in many places.
I've tested a range of different products from their range (there's a lot):
Review summary:
The good?
Great taste.
Our cats loved the high protein and low carb range from Fancy Feast. At an affordable price, you can't go wrong.
The bad?
Meat by-products.
Whilst not a 'bad' thing, this isn't ideal for many. It won't suit cats needing a single protein source for allergies.
The ugly?
Dry cat food.
Whilst the wet cat foods are are low carb, the dry is not. So whilst I'm happy to recommend any of the wet products, I'm hesitant with their dry cat food offering.
In short:
Great.
Fancy Feast are one of my 'go to' cat food products. Their wet foods are low carb and tasty choices for adult cats.
Best for:
Picky eaters
Affordability
Flavor variety
>> Check out Fancy Feast here.
After more on Fancy Feast?
In this Fancy Feast cat food review I'll look at nutrition, ingredients, taste and value for money.
Finally I'll answer some frequently asked questions on Fancy Feast
I am not a veterinarian and I recommend seeking the advice of a vet for any further questions. This article is not intended as a replacement for medical advice.
About Fancy Feast
Fancy Feast are a pet food brand that specializes in gourmet cat food.
They are owned by Purina and were founded in the early 1980's.
Here's a commercial about Fancy Feast in 1996, with the slogan 'Good taste is easy to recognize'. The cat is featured on a yacht cruise ship.
Fancy Feast offer a huge range of wet cat food, dry food and treats.
Quick notes:
Owned by Purina
Gourmet cat food
Huge range
Fancy Feast Cat Food Review
Ingredients
Decent.
Most options from Fancy Feast are high in meat, and low in fillers. Easy to digest for carnivorous cats.
On the other hand, their wet foods tend to use ingredients like soy protein and wheat gluten. These offer incomplete protein, which aren't as beneficial for cats.
Best options are Fancy Feast Kitten and Classic Pate. Both are grain, gluten, and carrageenan free is great for sensitive stomachs.
You can also check each ingredient and its purpose on Purina's Fancy Feast website.
Note: Individual flavors ingredient lists may vary from time to time
A comparison of ingredients for Fancy Feast cat food products *how many of the first 5 ingredients are meat based
Ingredients: 7/10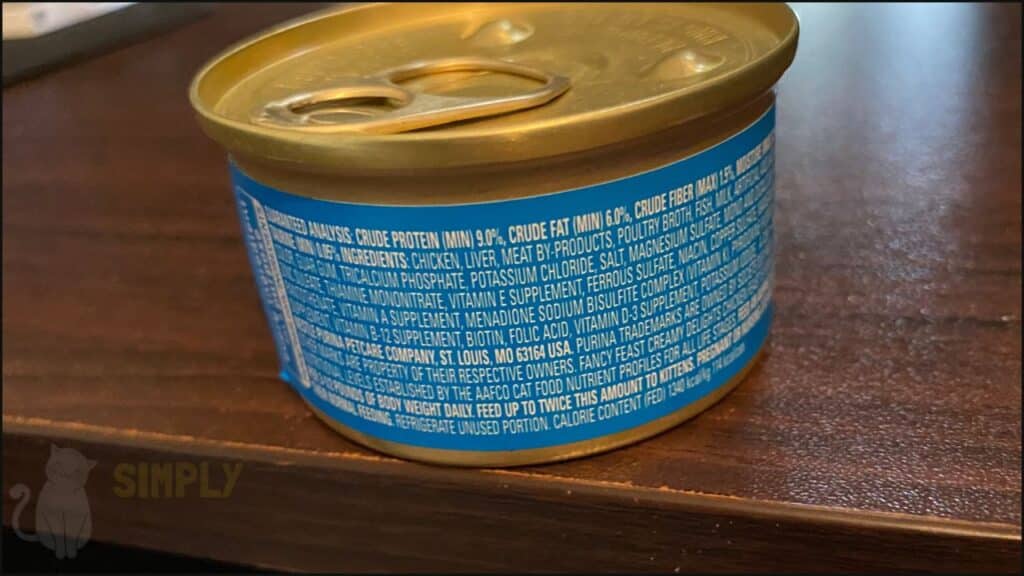 Nutrition
Good.
The best choice for nutrition quality is Fancy Feast Creamy Delights.
Most of the Fancy Feast range meet AAFCO's requirements for adult cats. They do have options for kittens and a few for all life stages (Creamy Delights).
Fancy Feast products line up well with what a cat would need as an obligate carnivore for the most part.
Their dry cat food is quite high in carbs though and worth giving a miss.
Product summary:
A comparison of nutrition for Fancy Feast products *dry matter basis #calcium to phosphate ratio
Read more:
Nutrition: 8/10
Taste
Great.
All the products from Fancy Feast are hits with our many cats. Customer agree, with mostly positive reviews.
Most products appear 'basic' although some have a more attractive appearance (e.g. Fancy Feast White Meat Florentine).
Taste: 9/10
Taste test results:
Food Test 1: Fancy Feast White Meat Chicken Florentine
Amount eaten: 100%
Time to finish eating: 4 minutes and 45 seconds
Food appearance: Creamy, mushy
Smell: Light chicken smell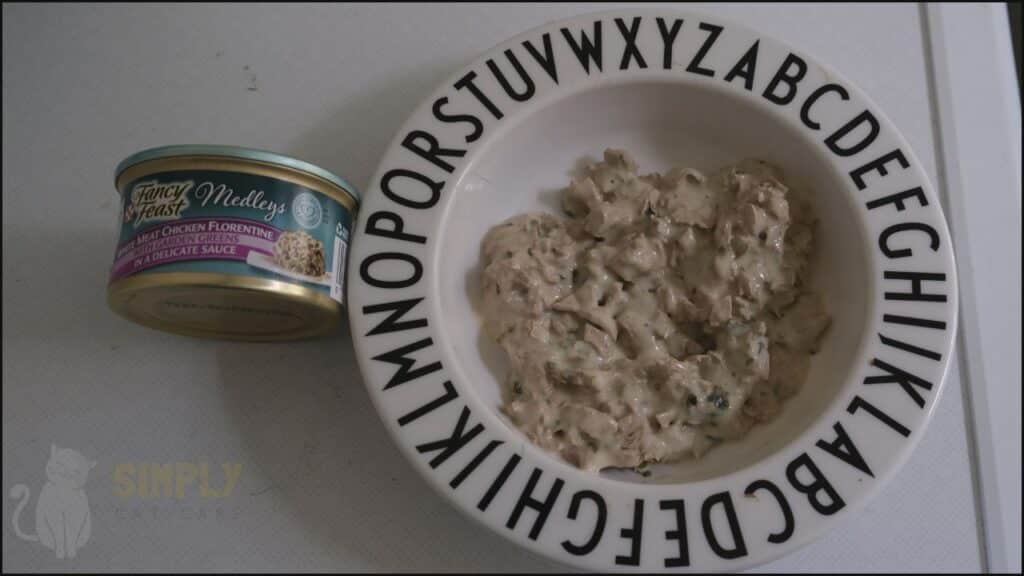 Food Test 2: Fancy Feast Royale Tuna with Shrimp
Amount eaten: 100%
Time to finish eating: 4 minutes and 45 seconds
Food appearance: Chewy and solid
Smell: Fishy and smells like sea salt
Food Test 3: Fancy Feast Kitten Ocean Whitefish
Amount eaten: 85%
Time to finish eating: 4 minutes and 25 seconds
Food appearance: Firm mousse in a loaf texture
Smell: Smells bland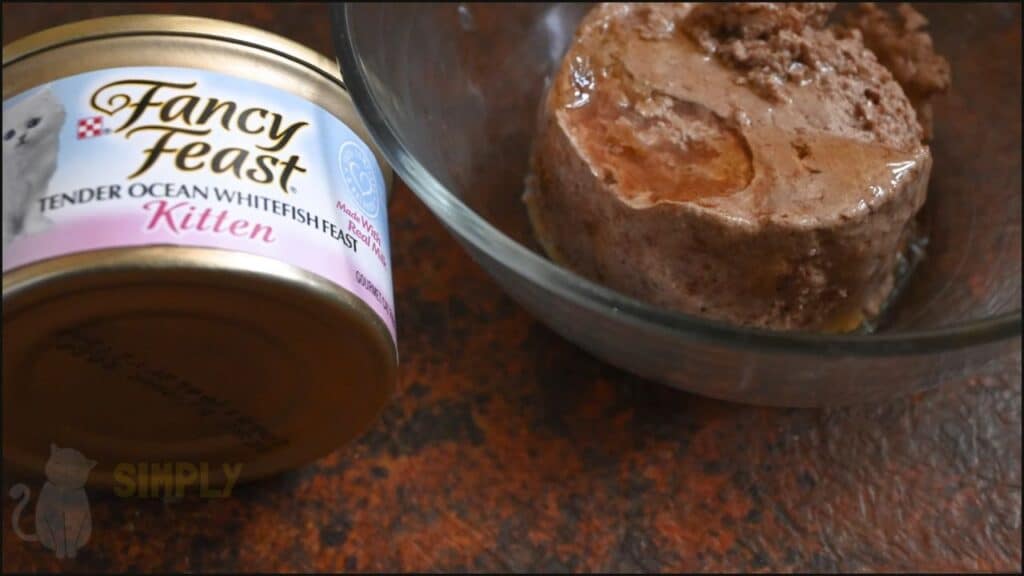 Product Test 4: Fancy Feast Classic Chicken
Amount Eaten: 100%
Time to Finish Eating: 2 minutes
Food Appearance: Thick pate, dark color
Smell: Strong cat food smell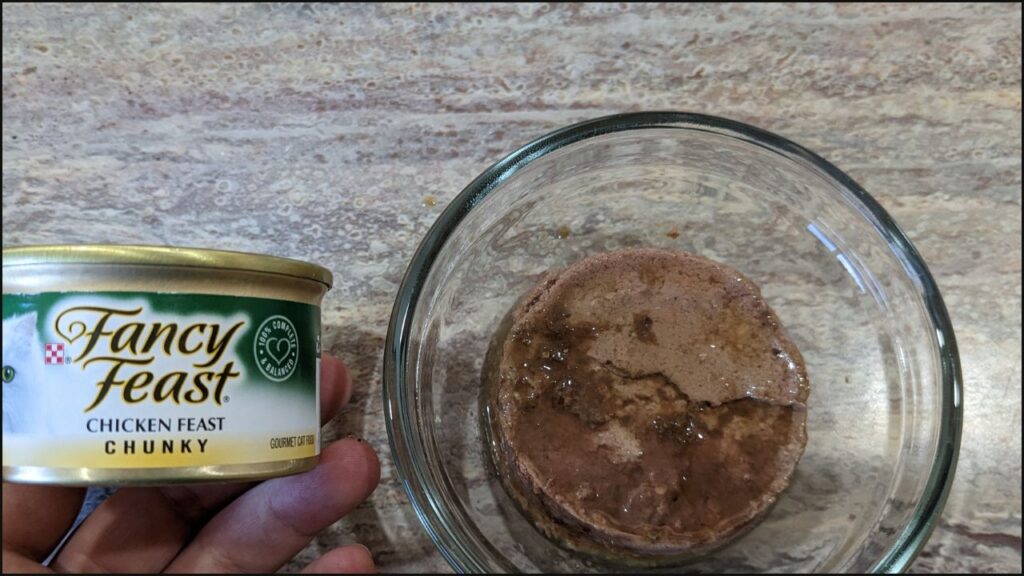 Value for Money
Affordable.
Fancy Feast is cheaper than the average wet cat food.
Worth?
Yes, I think Fancy Feast is a good option.
There's a lot of variety to suit your cats needs, young or old.
Similar options:
Value: 8.5/10
Frequently Asked Questions
Does Fancy Feast have Carrageenan?
Some.
One Fancy Feast product contains carrageenan (Fancy Feast Flaked Chicken & Tuna Feast).
There is no carrageenan in the other Fancy Feast products. This can change in the future with ingredient changes.
Carrageenan is a seaweed based thickener. In it's degraded from, it can cause inflammation in the digestive system.
It's even used in research to test models of inflammation. The amount of degraded carrageenan in added carrageenan is hard to know.
If your cat has a sensitive stomach, it may be best to steer clear of added carrageenan.
Learn More:
Is Fancy Feast Cat Food Made in China?
Fancy Feast sources and manufactures their foods in the United States.
Find the location of every ingredient used in their products on their website.
To find the location of every ingredient, click on the food you want to check. Then go to the nutrition tab.
Below that is a link saying 'Every ingredient has a purpose'. This pulls up a map showing you where all the ingredients are from.
See the pictures below to show you how to find the ingredients.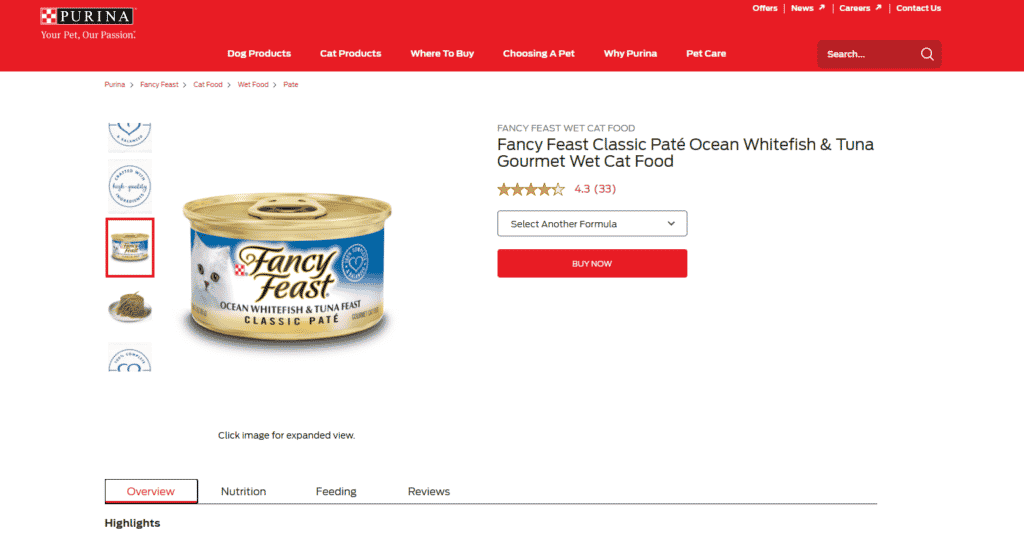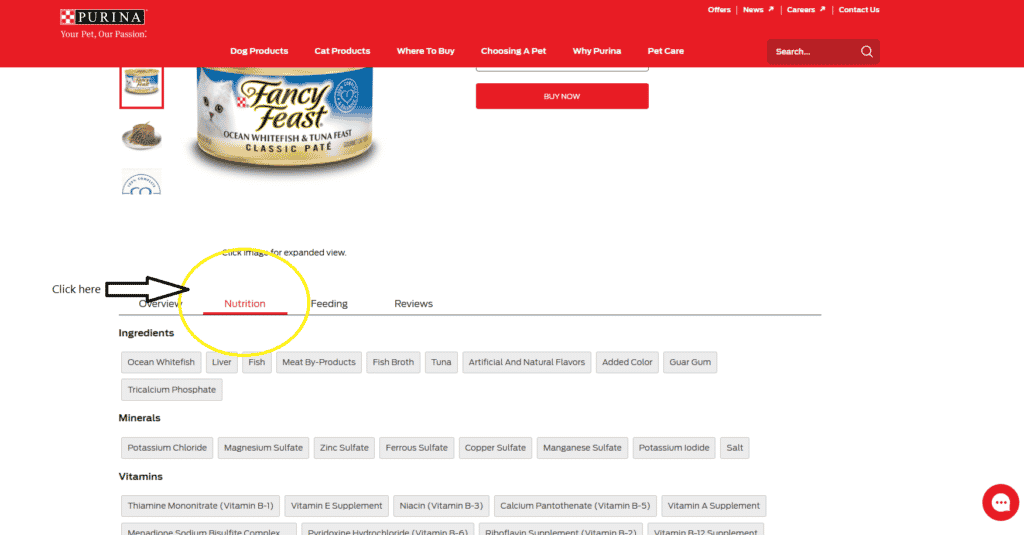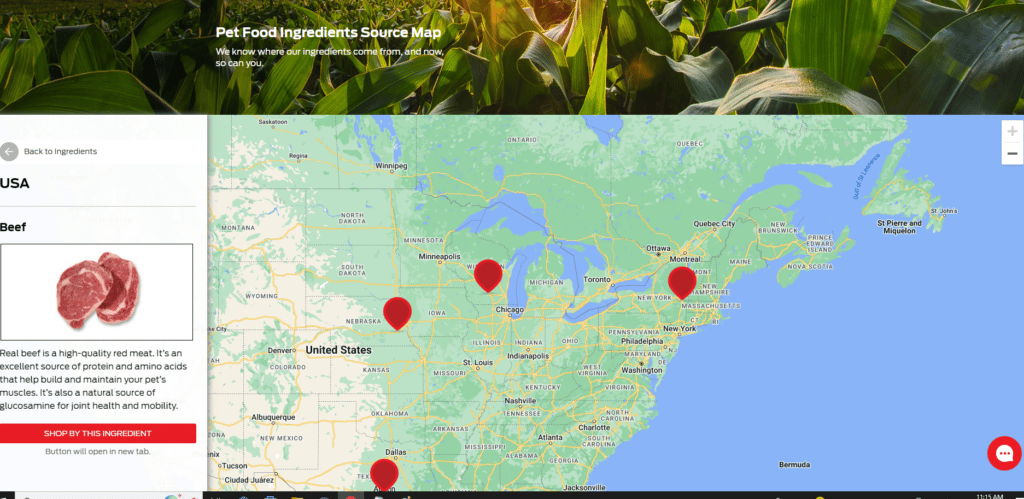 Conclusion
Fancy Feast is a popular wet cat food that holds up for quality despite a budget price.
Great for flavor variety, easy digestion, and fussy eaters.
Steer clear of the dry cat food though, it's high carb.
Best for:
Picky eaters
Affordability
Flavor variety
>> Check out the current offers for Fancy Feast