Honest Optimum Cat Food Review
Disclaimer: As a Chewy and Amazon affiliate, I earn from qualifying purchases. This does not impact our reviews and comparisons.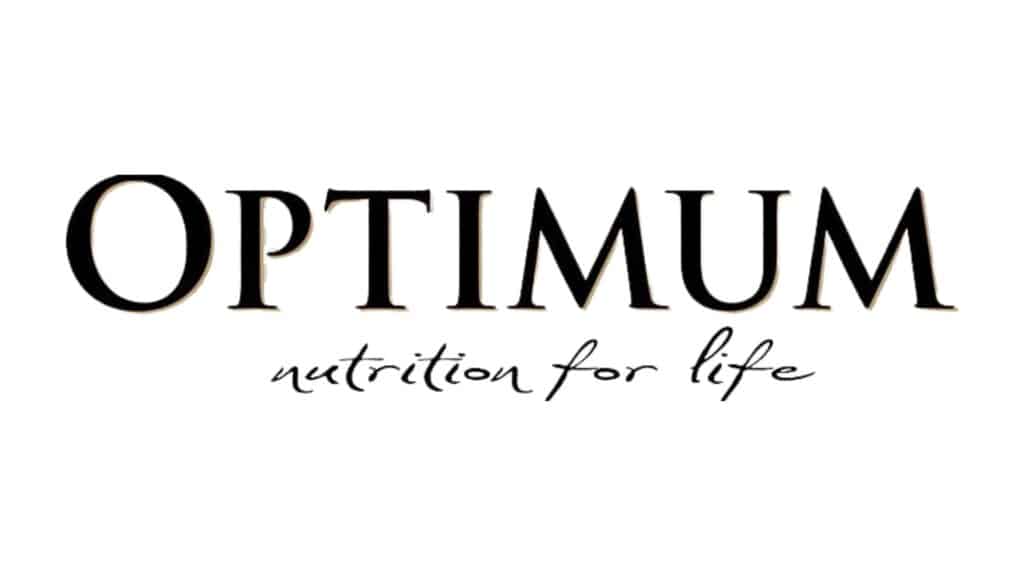 Score: 8/10
Bottom Line
Picky cats will love Optimum, but there's no good options for senior cats sadly.
In the Justin Bieber song 'What do you mean?' he has the line 'Be more straightforward'. I don't know how that came to my head, but it was the first thing that came to my mind with Optimum cat food.
Can they be more straightforward?
In this Optimum cat food review I'll test this product with our cat tester Karl. Find out if he gives Optimum his meow of approval.
I'll also take a deep dive into the nutrition of this cat food to find which cats benefit most from this product.
Optimum Cat Food Review: Short Summary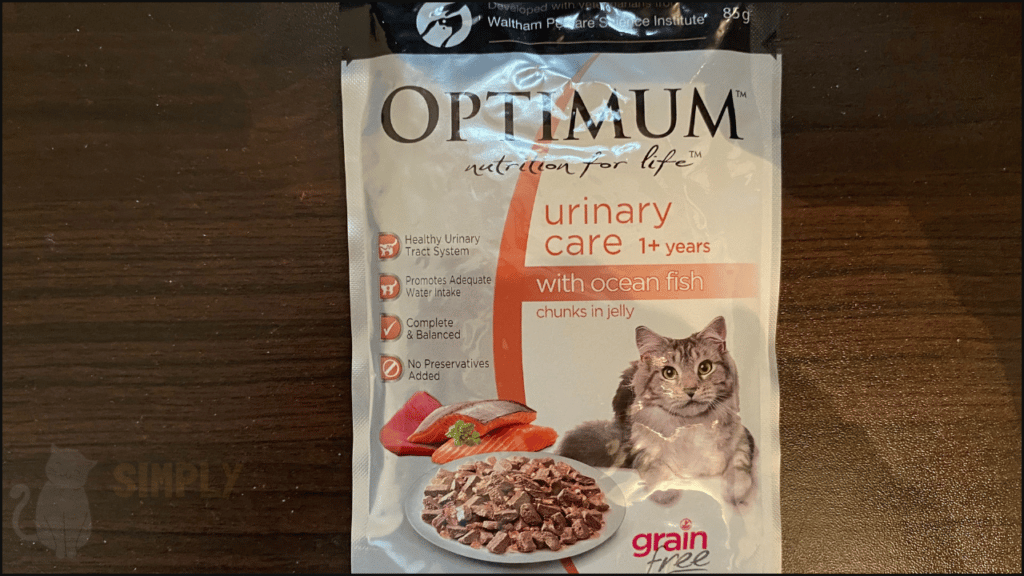 Our cat Karl loves Optimum wet cat foods in jelly. The great thing is this food is meat rich and low carb.
As carnivores, cats need animal rich diets. Optimum wet cat food delivers there.
The main problem is the vague nutrition. It's hard to get more specific on a few things.
Here's the main things I like about Optimum cat food:
Meat as a first ingredient
No added peas or legumes
Great taste
Complete meal for adult cats and/or kittens
We recommend Optimum wet cat food for picky adult cats and kittens.
For senior cats (12+) you'll need to find something else more suitable. Check out my article on how to fatten an old cat to learn more.
Here's more info about Optimum cat food…
Who are Optimum?
Optimum specializes in carnivore friendly cat food with the proper ratio of macronutrients.
They are an Australian company owned by Mars Petcare.
In the US, Mars Petcare is the leading cat food brand.
Mars Petcare own brands like:
Advance
Dine
Whiskas
Royal Canin
There are no recalls for Optimum cat food as of the writing of this article.
I'll take a closer look at the following cat foods from Optimum:
Optimum Kitten with Salmon Chunks in Jelly (wet cat food)
Optimum Urinary Care with Ocean Fish (wet cat food)
Optimum Cat Food Ingredients
Score: 7/10
Optimum uses a lot of meat by-products. Whilst by-products don't sound too flash, they are good for cats.
Here's a look at Optimum Kitten with Salmon Chunks in Jelly:
Ingredient List: Meat by-products and Meat (including Chicken, Sheep &/or Beef); Binders (including Gluten, Beef &/or sheep); Fish by-products and Fish (including Salmon); Flavour; Gelling Agents; Minerals & Vitamins; Vegetable Oil; Colouring Agents; Taurine; Antioxidants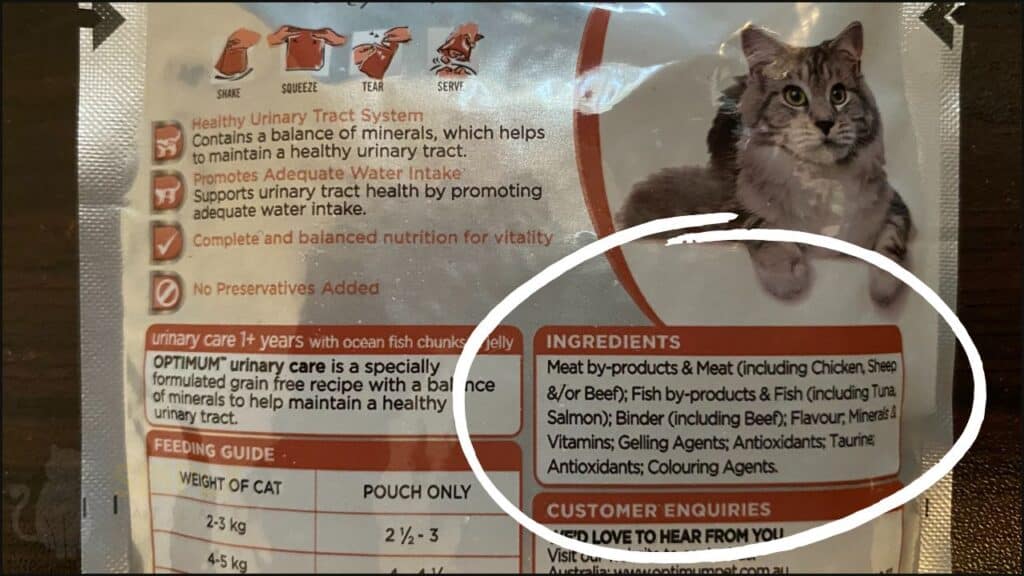 You'll notice the label of Optimum Kitten says 'with' salmon. That word 'with' means that the named ingredient (salmon) is in amounts of 3-25%.
That doesn't sound like much and indeed salmon is not high on the list. Fortunately, the first ingredient is a combination of meats.
Less encouraging is the use of binders as a second ingredient. It seems they use some animal products (possibly gelatin) which is nice, but still.
The gelling agents ingredient may include gums and carrageenan. The latter is a controversial ingredient, but it's not known if it's part of the gelling agents.
Finally there's vegetable oil. Not a great ingredient for cats since they can't convert linoleic acid to usable arachidonic acid.
Overall there's not too much to complain about. It's a mid tier cat food ingredient list.
Check out more about Optimum cat food over at their website.
Optimum Cat Food Nutrition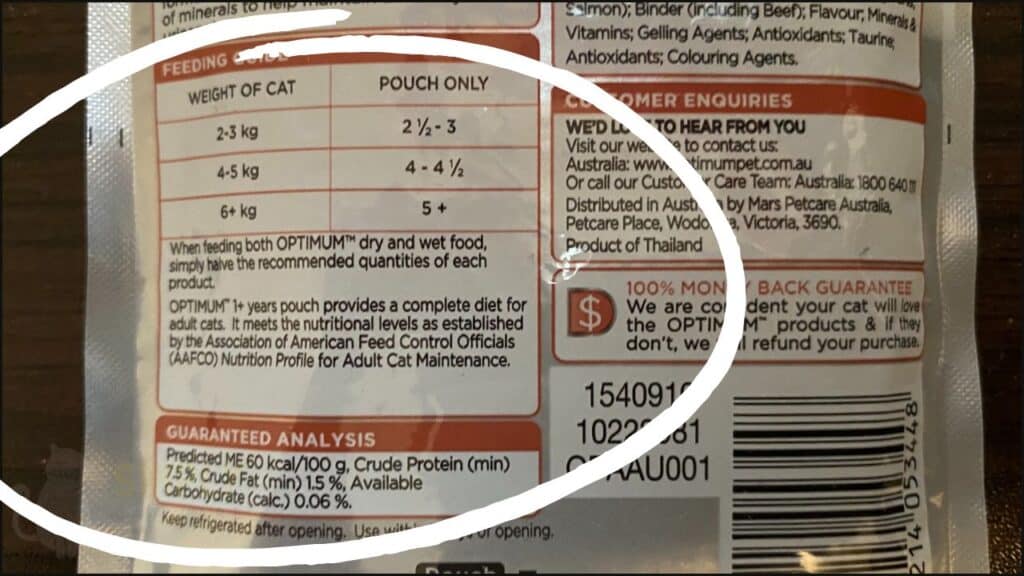 Score: 9/10
Optimum cat food is a solid low carb and high protein cat food.
It meets the AAFCO nutrition requirements for maintenance. This means Optimum is suitable as a sole nutrition source for adult cats.
What holds Optimum back is missing info. They don't include anything on fiber, ash and moisture.
The adult foods don't tell us anything about the calcium or phosphate ratios.
On their adult Urinary Care cat food they tell us the carbohydrate on the pack. That isn't the case on the kitten food.
So whilst I assume the carbs are similar within products, I can't be sure.
It looks like they use the same ingredients for each food, adding a little of this and whacking on a new name.
On their kitten food the calcium to phosphate ratio is positive. This prevents a nasty problem called hyperparathyroidism.
It's usually hard for cat food companies to offer precise info when they use by-products since the composition varies from batch to batch. This might be one key reason Optimum keeps vague.
Optimum adds Vitamin C to their urinary care cat food. According to research, vitamin C is not beneficial for urinary health and not required in a cats diet.
Finally:
There's nothing for senior cats. Old cats over 12 years need a calorie dense cat food to help with weight loss. Optimum is a bit light and not the best choice.
Here's a snapshot of the nutrition of Optimum wet cat food in metabolizable energy (ME):
| Optimum wet cat food nutrition | Label | Type | Texture | Lifestage | Protein* | Fat | Carbs | Fiber | Ash | Taurine | Calcium to Phosphate Ratio | Cal/kg | Cal/g dry matter basis |
| --- | --- | --- | --- | --- | --- | --- | --- | --- | --- | --- | --- | --- | --- |
| Optimum Urinary Care with Ocean Fish | With | Wet | Jelly | Maintenance | 54.8% | 20.5% | 4.1% | 6.8% | 13.7% | N/A | N/A | 600 | 4.1 |
| Optimum Kitten with Salmon | With | Wet | Jelly | Growth | 51.2% | 27.1% | 3.6% | 6.0% | 12.0% | N/A | 1.2 | 700 | 4.2 |
A table showing nutrition for selected Optimum wet cat food
products.
*dry matter basis
What Do Our Cat Think of Optimum Cat Food?
Score: 10/10
We offered Optimum wet cat food to our cat tester Karl. He loved both serves.
Customer reviews are also very positive for Optimum wet cat food online.
Here are the results of our taste testing:
Food Test 1: Optimum Urinary Care with Ocean Fish
Amount eaten: 100%
Smell: Water, soggier smell. Sea, ocean smell
Texture: Quite runny, fish is soft
Here is a short video of Karl trying Optimum Urinary Care with Ocean Fish.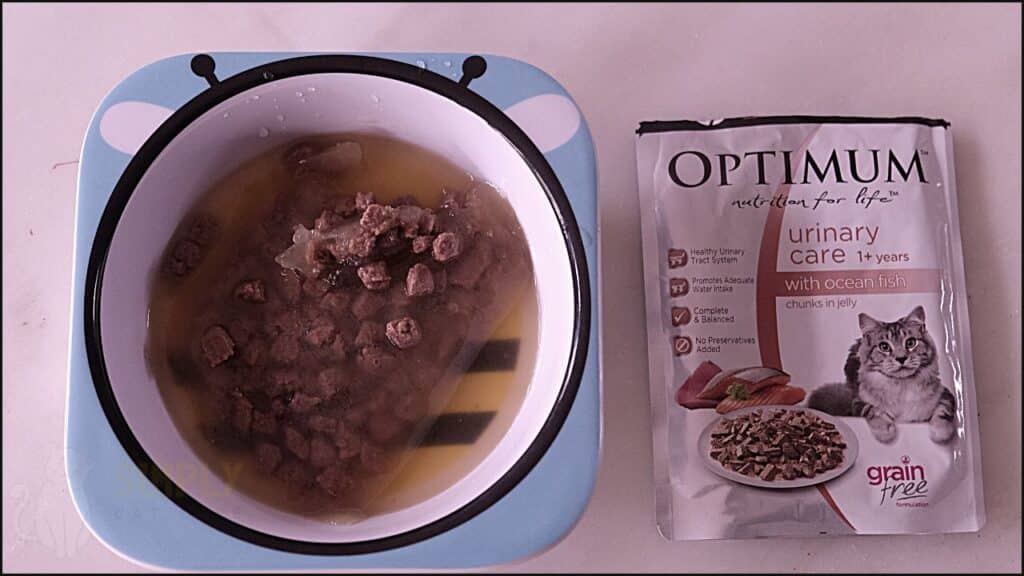 Food Test 2: Optimum Kitten with Salmon Chunks in Jelly
Amount eaten: 100%
Smell: Slight fishy smell
Texture: Slightly Chunky, slightly mushy. Slightly moist but not overly watery
Here is a short video of Karl trying Optimum Kitten with Salmon Chunks in Jelly.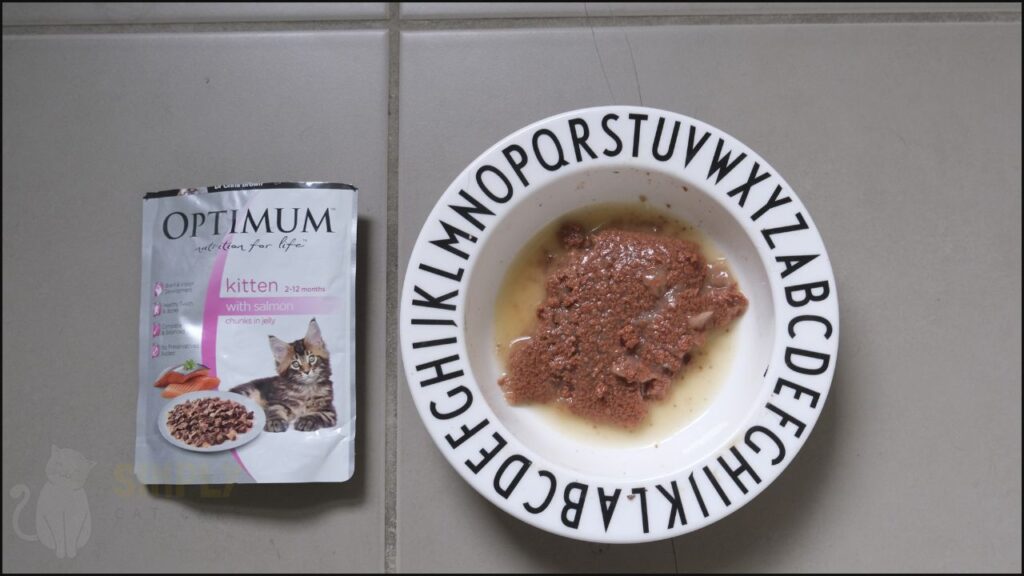 Optimum Cat Food Alternatives
Optimum is a solid cat food choice, but is there anything else similar?
Here are a few similar cat food options to consider:
Dine, Fancy Feast and Felix are more affordable options with similar nutrition quality. Advance is another product from Mars Petcare you might want to check out.
Learn More:
Conclusion
Optimum is a good cat food, but it could be a lot better. More senior cat friendly options would be great (and no, I don't mean 'mature' since that isn't a senior cat).
Picky adult cats will love this cat food and it's worth giving this one a try for them.
Honestly though, I'm being a little nice. I think Fancy Feast is a better option at a more affordable price with a lot of variety.
Here's where you can find Optimum cat food