Honest Applaws Cat Food Review
Disclaimer: As a Chewy and Amazon affiliate, I earn from qualifying purchases. This does not impact our reviews and comparisons.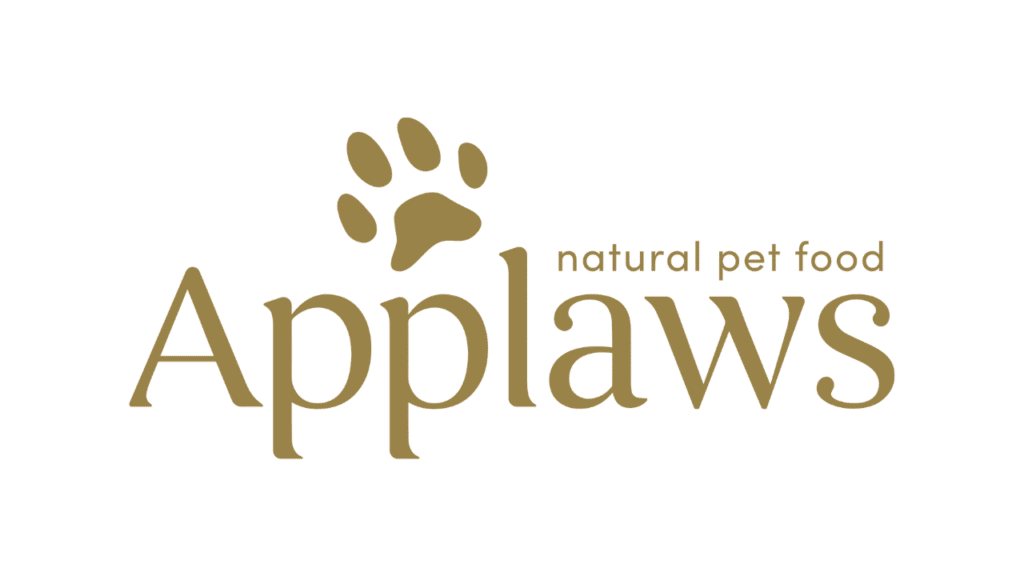 Score: 7/10
Bottom Line
Simple meaty ingredients, but lacks the nutrition cats need for a sole feeding option.
Applaws is a simple honest cat food without the nasties…but perhaps they're too simple for their own good…
In this Applaws cat food review I'll test this product with a few of our cat testers to see if it gets the meow of approval.
I'll also take a deep dive into the nutrition of this cat food to find which cats benefit most from this product. You'll find out whether this cat food stacks up for your cats health.
APPLAWS Cat Food Review: Short Summary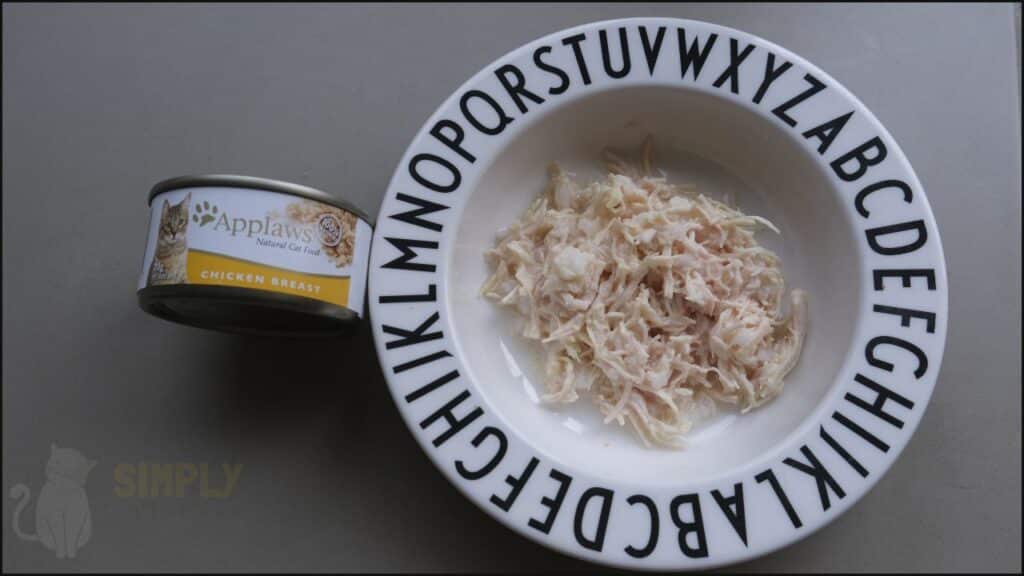 Applaws makes simple cat food products. The problem is their cat foods lack complete nutrition.
So basic…but a little too basic.
As carnivores, cats don't need plant foods.
On that front, Applaws wet cat food is great, as they stick to meaty ingredients like chicken breast and tuna.
The problem is Applaws don't add any vitamins and minerals. This makes their wet food only suitable for supplemental feeding.
This would be fine, but there's no added organs and pulverized bones. These two ingredients help cats meet their diet needs without added synthetic nutrients.
Since Applaws don't do that we're in a pickle…our cats did enjoy the chicken breast canned food.
But as a supplemental food, I can only recommend this for occasional eating.
If your cat loves Applaws, try adding a nutrient dense topper to help make the meal complete.
Finally, this cat food is egregiously pricey!
For the price you could pick up something similar with a full range of nutrients in the tin, like Tiki Cat.
Here's the main things I like about Applaws cat food:
Simple ingredients
Tasty
Pleasant human grade appearance
Fresh smell
We recommend Applaws as a supplemental cat food for occasional meals. Picky cats will enjoy the fresh meaty taste and texture.
Here's more info about Applaws cat food below…
What Company Owns Applaws?
Applaws is a pet food brand that makes natural cat foods for supplemental feeding. They founded in 2006.
They operate in various locations but manufacture their wet food in Thailand. They make wet and dry cat food as well as treats.
In this review I'll take a close look at Applaws chicken breast in broth, one of their most popular foods.
Whilst this doesn't perfectly encapsulate all products, I hope it gives a close idea of what to expect.
Applaws Cat Food Ingredients
Score: 6/10
Applaws is a supplementary cat food that lacks ingredients. The main ingredient is chicken breast or tuna in most products.
Here's a look at Applaws chicken breast in broth ingredient list:
Ingredient List: Chicken Breast 75%, Chicken Broth 24%, Rice 1%
Applaws outline how much of each ingredient is in the tin. So we know that chicken breast is coming in at a robust 75% by weight.
Awesome!
Chicken breast is a high protein food. It's a quality food source rich in taurine and other essential amino acids.
The lack of ingredients is good. Often cat foods load up on stuff cats don't need.
Y'know, wheat, grains, peas, gums…that sort of thing.
The problem is there isn't enough variety in the tin.
A diet of only meat causes a problem called nutritional secondary hyperparathyroidism.
This is a nasty problem that results in depression and movement issues.
So as a sole feeding source this is no bueno, it lacks the range of micronutrients cats need.
But as a supplemental food…fine. Your cat will enjoy and tolerate it as an occasional treat.
Check out more about Applaws cat food over at their website
Applaws Cat Food Nutrition
Score: 8/10
Applaws is a supplementary cat food. Their foods are occasional feeding options based on AAFCO's nutrition guidelines.
The high protein content is a positive about Applaws, owing to its meaty rich goodness. Carbs are also nice and low, which cats prefer.
That's all well and good, but we've got a little issue. It's the lack of ingredients in the tin, which don't provide enough micronutrients. It holds this cat food back.
Also…the fat is very low. It's not a balanced cat food, but it isn't bad per se.
Here's a snapshot of the nutrition of Applaws cat food based on metabolizable energy (ME):
Protein (82% ME)
Fat (1% ME)
Carbs (<5% ME) hard to estimate based on website info
Fiber (<12% ME)
Unknown kcal/kg average (doesn't say!)
What Do Our Cats Think Of Applaws Cat Food?
Score: 9/10
If you have a fussy cat, the good news is they'll probably like Applaws cat food as our cats did.
We offered Applaws to our cats Karl and Ollie. Karl loves his food and had no problem with Applaws, munching it down quickly.
Ollie is a picky cat, but still enjoyed most of his serving.
Customers online are positive about the taste of Applaws. The most popular product is the Applaws Fish Selection pack.
Here are the results of our taste testing:
Food Test 1: Applaws Chicken Breast in Broth Canned Cat Food
Amount eaten: 90% Ollie; 100% Karl
Food appearance: Chicken shreds in a broth. Clean and fresh looking.
Smell: Fresh smell
Here is a short video of Ollie, our orange tabby, trying Applaws Chicken Breast in Broth.
Here is what Applaws Chicken Breast in Broth looks like up close: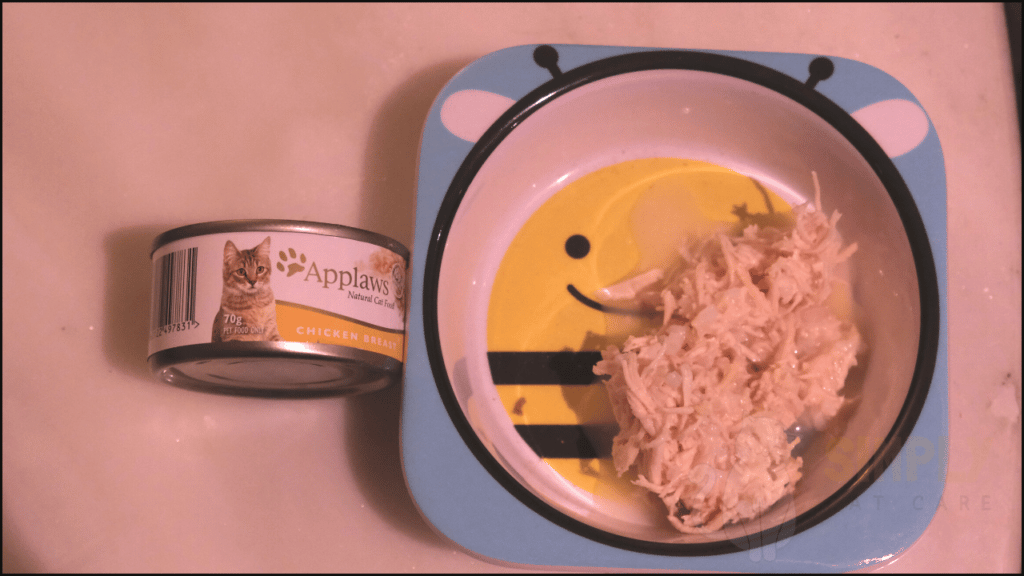 Frequently Asked Questions
Has Applaws Cat Food Been Recalled?
Applaws dry cat food was recalled in the UK recently.
The recall was a precautionary measure against a suspected mycotoxin contamination.
Does Applaws Cat Food Have Taurine?
Applaws cat food doesn't contain added taurine.
They do use taurine rich ingredients including tuna. This can help meet a cats needs for this amino acid.
That said, ingredients like chicken breast are a little low in tuna compared to chicken thigh. Since Applaws uses chicken breast, your cat might not get enough.
Is Applaws Wet Cat Food Good?
Yes, Applaws is a good wet cat food, but only for supplemental feeding.
It lacks the range of ingredients needed for complete nutrition for cats.
Is Applaws Wet Cat Food Safe?
Yes, the product is safe to serve to cats. That said, it's a supplemental feeding option only.
You must give your cat a complete and balanced cat food or they'll have deficiencies.
One option is to boost the nutrition of Applaws using nutrient rich toppers.
The tuna rich cat foods are of some concern. This can raise the mercury in a cats diet, which is harmful to health.
Learn More:
Is Applaws a Complete Cat Food?
No, Applaws is a supplementary cat food.
What Cat Food Is Similar to Applaws?
Applaws is similar to Tiki Cat After Dark. Both wet foods are Thai manufactured and have a shredded texture.
In contrast to Applaws, Tiki Cat is a complete and balanced cat food.
If your cat loves the high protein shredded texture of Applaws, give Tiki Cat a try for a complete meal. They also offer food for kittens (Tiki Baby Cat).
Learn More:
Does Applaws Have Carrageenan?
Applaws cat food does not contain carrageenan.
Most of their range is free from fillers. Check each product carefully as ingredients change over time and new products hit the shelves.
Learn More:
Conclusion
Applaws is a simple natural cat food that is high in protein and low in carbs. The main issue is it lacks the nutrition needed to make this a sole feeding option.
This product would suit picky eaters most, that prefer an authentic meat rich meal.
Our cats Ollie and Karl enjoyed Applaws chicken breast in broth when offering.
As a supplemental food, you can't go wrong with Applaws but make sure you balance it out with a complete food. Oh…and be weary of the price of this one as it's pretty steep!
Here's where you can find Applaws cat food.