Disclaimer: As a Pet Circle and Amazon affiliate, I earn from qualifying purchases. This does not impact our best natural cat litters in Australia review.
We tested low dust natural cat litter.
Here's what's best for Aussie cats.
Breeder's Choice | Best Overall
World's Best | Best Corn
Natural Paw | Best Tofu
Many cat owners prefer something natural to clay.
Whilst affordable, clay contains silica dust which irritates airways. Not cool for asthmatics.
Natural cat litter is better for you. And the environment.
In this article, I'll go through a buying guide for what to look for. Then walk through my best picks for you.
Let's go.
Buying Guide
There's many types of cat litter including:
Clay
Crystal
Tofu
Corn
Wheat
Recycled newspaper
Wood
Pine
It's a huge range.
For natural cat litter enjoyers stick to edible materials. This includes tofu, wheat, and corn.
Safer if your cat happens to nibble a little. Clay litter can cause bentonite toxicosis if ingested by cats, leading to weakness and iron deficiency anemia.
Dusty cat litter can trigger your cat's allergies.
Crystal cat litter is one of the dustiest litter choices. Clay, whilst not as dusty, releases silica dust that's harmful to your cat's health.
Crystalline silica cat litter is also a trigger for sarcoidosis, in those with genetic susceptibility.
Low dust and unscented cat litter help stop sneezing and coughing.
Some cats are sensitive to strong scented litter.
Consider the following
Clumping
Most cat litter clumps.
But some natural cat litter doesn't form solid clumps like clay.
We've seen sticking to the tray with some.
Scent
Cats prefer unscented cat litter.
Of course this depends on the cat.
Many owners prefer some scent for their house (e.g. lavender).
The problem?
Harsh perfume and chemical smells found in a scented litter are irritants. Cat are sensitive to essential oils.
Texture
Some cats prefer a soft texture.
Clay or crystal cat litter are the smallest and softest usually.
It depends on the cat.
We've seen cats get finnicky with small corn litter, but not mind the long tendrils of tofu.
Again, try a cafeteria test (e.g. corn vs tofu). Find out what your cat is using more often.
Tracking
Long tofu cat litter resists tracking most.
Small cat litter gets kicked around more.
This depends on the cat. And the tray.
Short sided cat litter trays are going to have a hard time containing litter.
So your mileage may vary.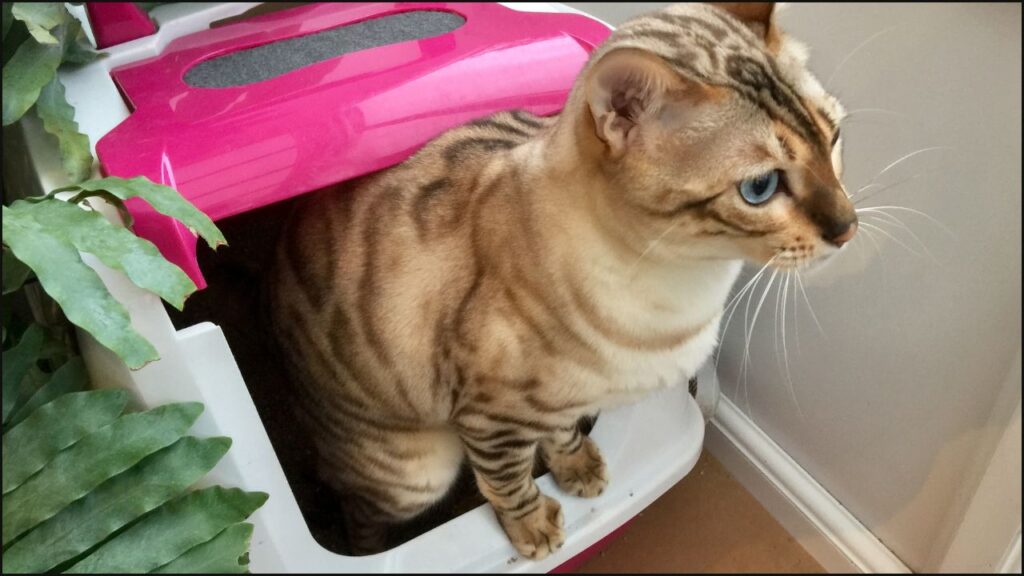 3 Best Natural Cat Litters in Australia
1. Breeder's Choice
Best Natural Cat Litter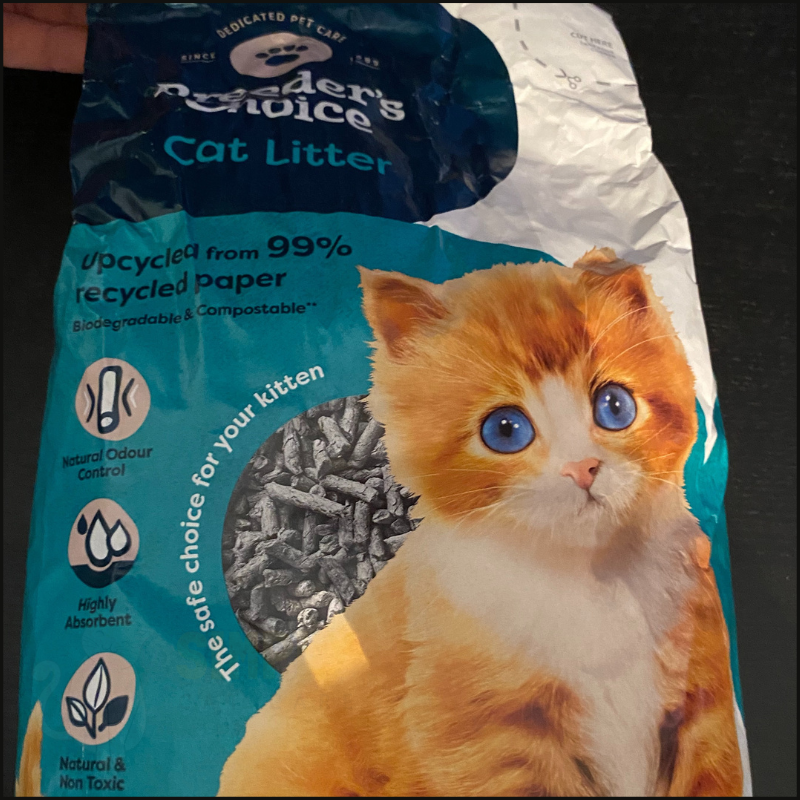 Review
Aussie cats have raised their paws and declared Breeder's Choice best.
It's a recycled paper litter that's a great all-rounder.
Low dust. Clumps well.
At a super affordable price, it's hard to go past.
Could control odor a little better, but won't be a problem if you're clearing the tray daily.
Best alternative: Cat Mate
Learn More: Breeder's Choice Cat Litter Review
Specs
Weight: 8.1 kg
Material: Recycled newspaper
Scent: Unscented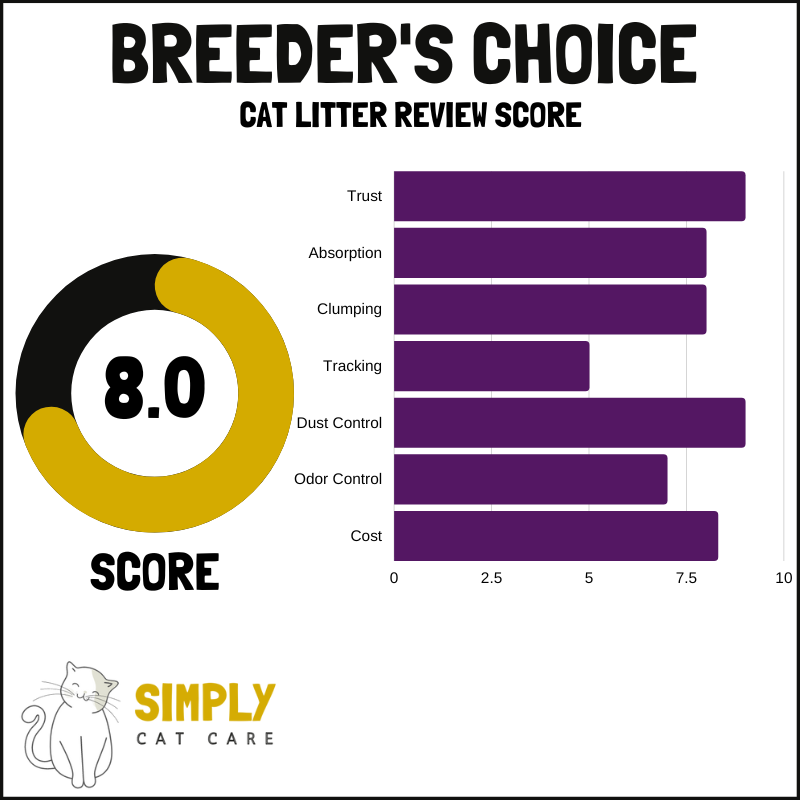 2. World's Best Cat Litter
Best Corn Cat Litter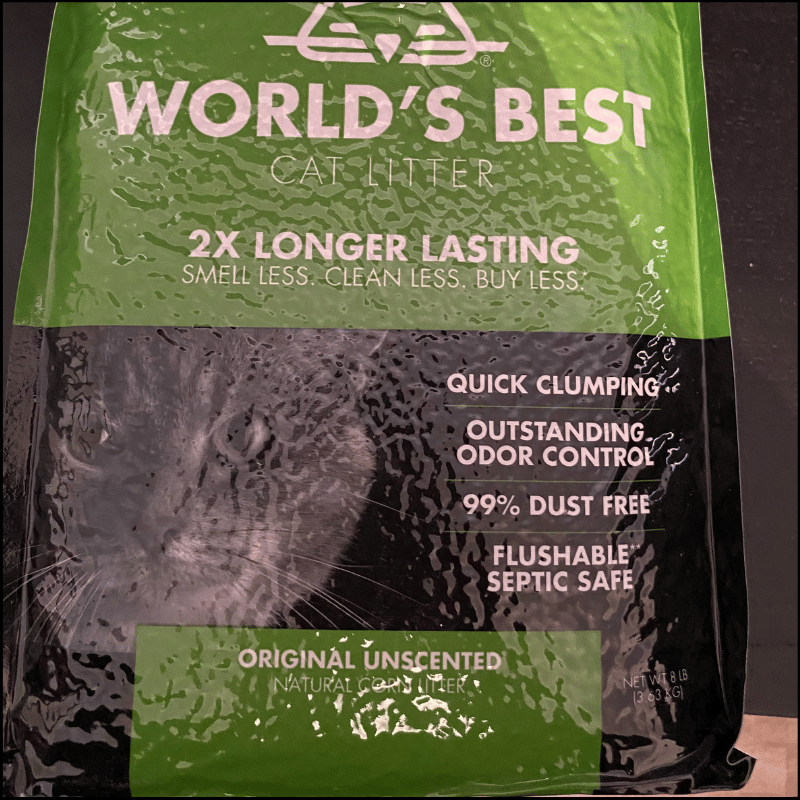 Review
World's Best cat litter make a big claim of being the best!
Fortunately, their name reflects a great product.
It's low dust. Clumps well. Corn based for your cats health.
Flushable. Compositable.
Our main gripe was the small size. Tracks a bit with aggressive litter users.
Best corn alternative: Rufus and Coco
Learn More: World's Best Cat Litter Review
Specs
Weight: 6.35 kg
Material: Corn
Scent: Unscented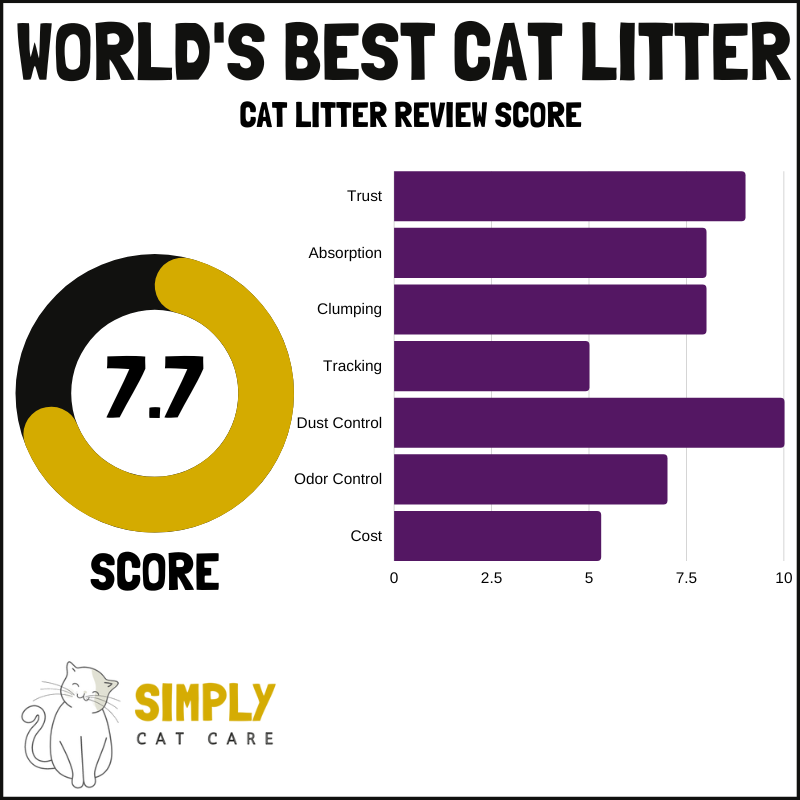 3. Natural Paw Tofu Cat Litter
Best Tofu Cat Litter
Review
Natural Paw is a healthier tofu cat litter.
It's got easy to handle packaging. Clumps well. Low dust. Resists tracking.
Comes unscented, which is better for cats.
Whilst it's pricey, this one is worth a try.
Best tofu alternatives: Purrfit cat litter (found in Woolworths) & Tofu Cat Litter Australia.
Learn More: Natural Paw Cat Litter Review
Specs
Weight: 2 kg
Material: Tofu
Scent: Unscented or lavender
Ingredients: Dry soybean (tofu), edible starch, water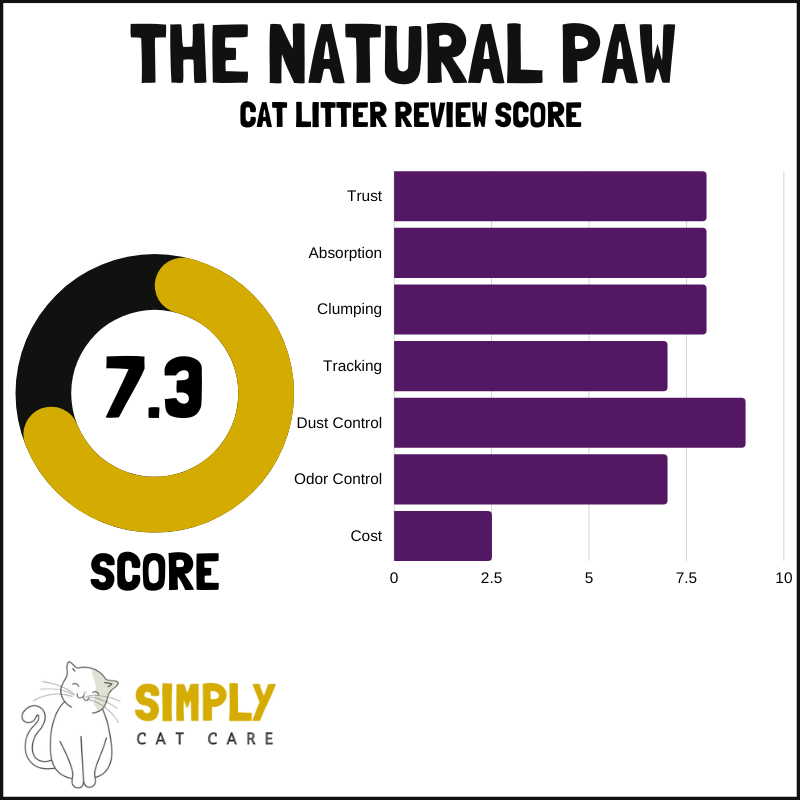 How I Chose These Cat Litter Picks?
I've went out and tested a range of cat litter with a local shelter.
With a questionnaire, I've asked the shelter to rate the litter.
We've also tabulated and compared cost on a per gram basis.
In future, we hope to test more types of cat litter.
Conclusion
Natural cat litter is better for your cats health.
Try corn, wheat, tofu, pine, recycled paper, or wood. These low dust choices are easier on the airways.
Consider a cafeteria test (putting litter side-by-side) to see what your cat likes most.
>> Our best natural cat litter in Australia: Breeder's Choice