3 Best Budget Cat Foods Your Cat Will Love
Disclaimer: As a Chewy and Amazon affiliate, I earn from qualifying purchases. This does not impact our reviews and comparisons.
Dry cat food is cheaper than wet.
The problem dry cat food is much higher in carbs. Not best for long term health.
Our 3 best budget cat foods strike a balance between health and affordability.
Fancy Feast – Best Wet Cat Food
Friskies Pate – Best Bulk Buy
Tiki Cat Born Carnivore – Best Quality Affordable Dry Cat Food
Finding affordable cat food that your cat likes is hard.
Many low cost cat foods are high carbs, which cats don't need as carnivores. For the health conscious cat owner, that won't do.
In this article, I'll go through my budget cat food buying guide.
Then I'll go through my recommendations. Finally, I'll answer frequently asked questions.
So how do you know what to look for?
Read on to find out.
I am not a veterinarian and I recommend seeking the advice of a vet for any further questions. This article is not intended as a replacement for medical advice.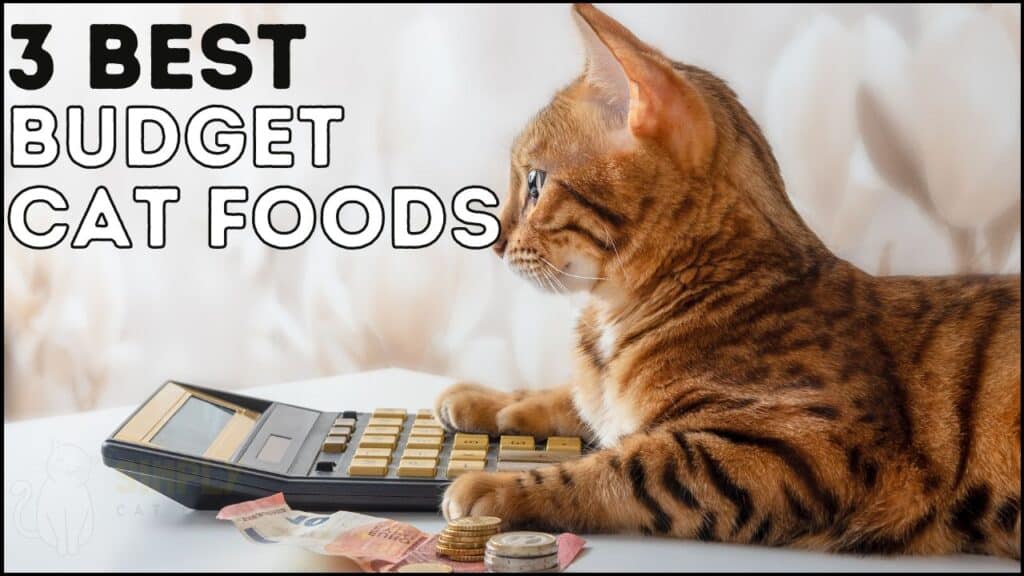 Buying Guide
How do you choose healthy cheap cat food?
First, choose a sole feeding cat food option per AAFCO's nutrition guidelines.
If the label says it's only for supplemental feeding, it isn't complete nutrition.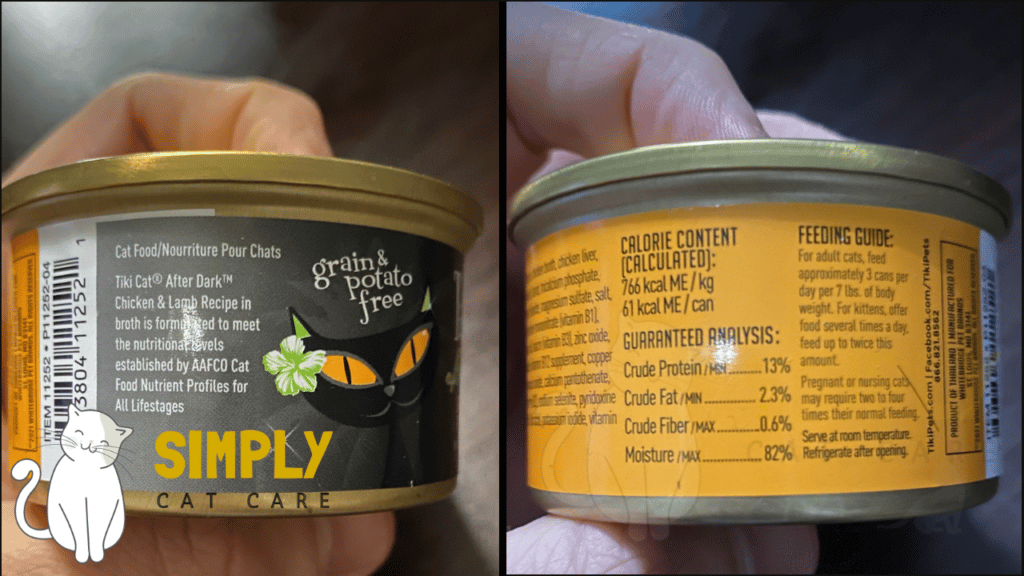 Dry or wet cat food?
Dry is cheaper.
The problem is dry cat food is higher in carbs. Dry contains more grains, legumes, and potatoes.
This isn't optimal for the long term health of your cat.
Why do cats love it though?
Cat crack.
Cat foods use flavors to mimic a meat taste (that cats love as carnivores). Learn more in my article here.
As carnivores, cats have no need for carbs.
Less is good. None is best.
Cats eat meats, not sweets.
Cheap wet cat food are lower in carbs.
Whilst it costs a tad more, wet is best. Be ultra selective with dry cat food.
Check the carbs.
Either:
Calculate
Check the ingredients
Use an online calculator to find the dry matter basis.
Shoot for less than 15% carbs (dry matter) for health.
Spoiler alert:
99%+ of dry cat food is higher than 15% carbs.
Unfortunate, but there you go.
If you can't calculate, check the ingredients.
Ingredients list by weight. The higher on the list, the more of it.
High carb ingredients include:
Potato
Sweet potato
Wheat
Tapioca starch
Corn
Oats
Barley
Rice
Watch sneaky labelling tricks. For example, the 'with' descriptor is only 3-25% named ingredient.
This is why 'first ingredient' is often meaningless.
The label could have chicken as the first ingredient.
Sounds great right?
Not if it's something like 'cat food with chicken'. That means chicken is no more than 25% of the bag.
If it's chicken than oats, rice, barley, wheat, chickpeas (etc.) you're probably getting a high carb cat food.
Use your best judgement to make the call.
But the calculator is best to make an informed choice.
I've left some handy guides below.
Learn More:
3 Best Budget Cat Foods
1. Fancy Feast Creamy Delights
Best Wet Cat Food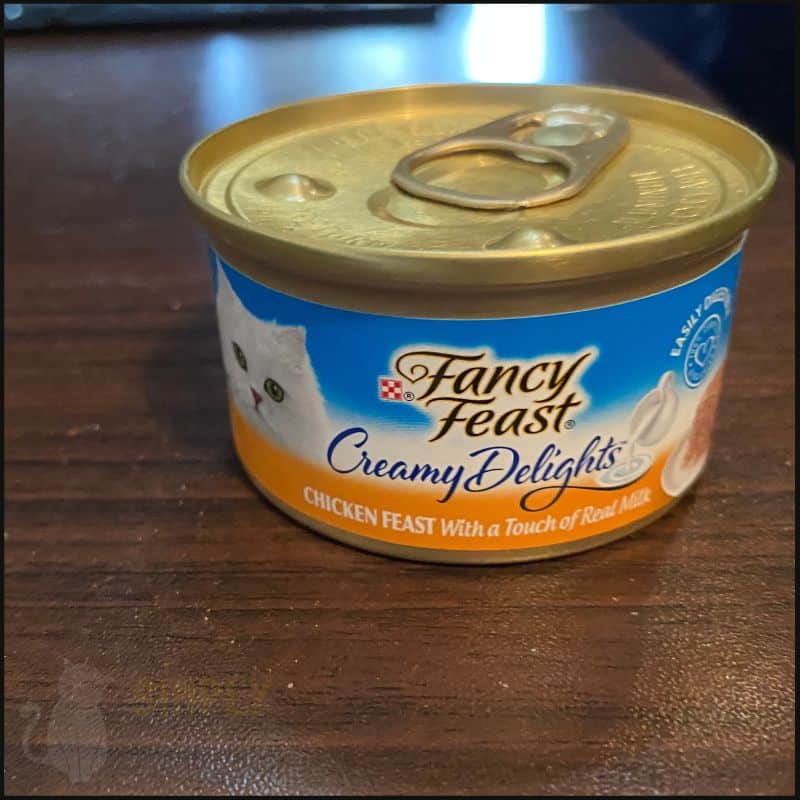 Review
Fancy Feast is the best cat food on a budget.
Their wet cat foods are low carb and high in animal protein. Fancy Feast is complete and balanced for all life stages.
They offer variety packs to save.
The main downside is the use of meat by-products. That leads to mixed quality from tin to tin.
Read More: Fancy Feast Cat Food Review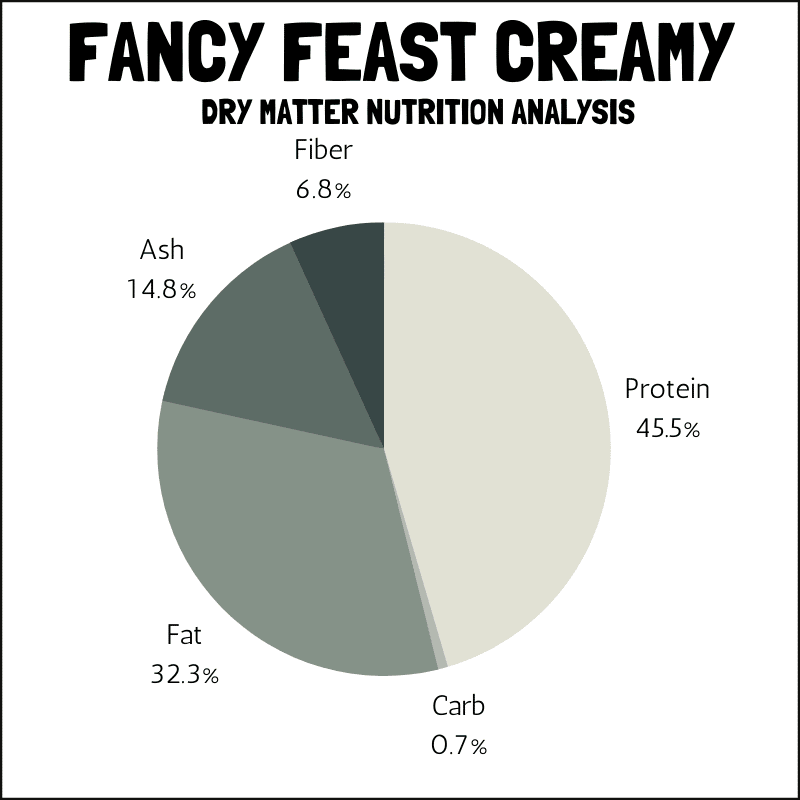 2. Friskies Pate
Best Bulk Buy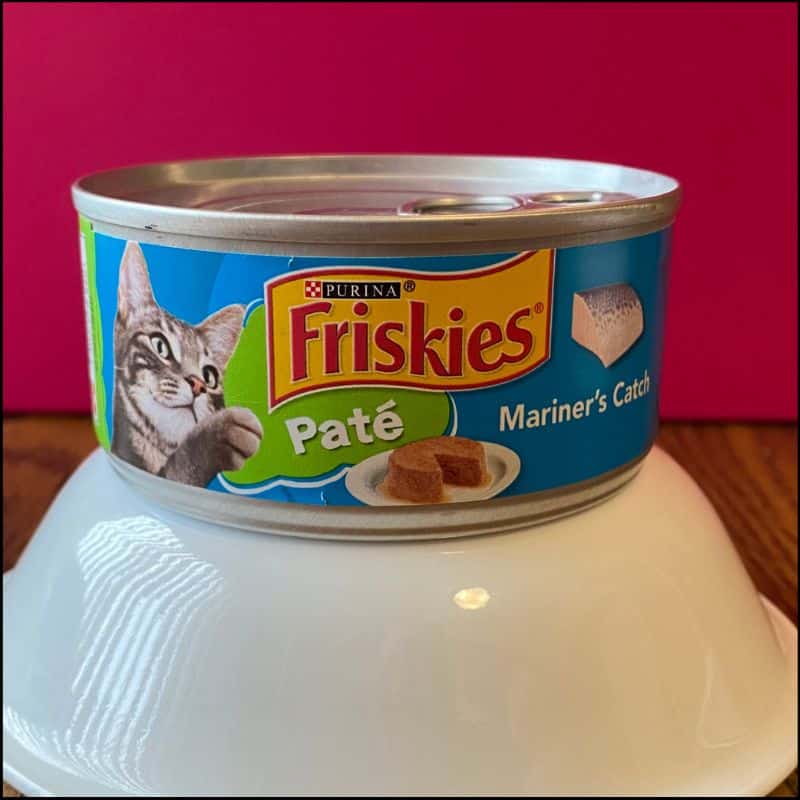 Review
Friskies are a popular bulk buy wet cat food. Fussy cats will love it.
Whilst the carb content is borderline high (hovers around 15% dry matter), it is still higher in animal based ingredients than dry cat food.
For picky cats that just won't budge, Friskies is worth a look.
Read More: Friskies Cat Food Review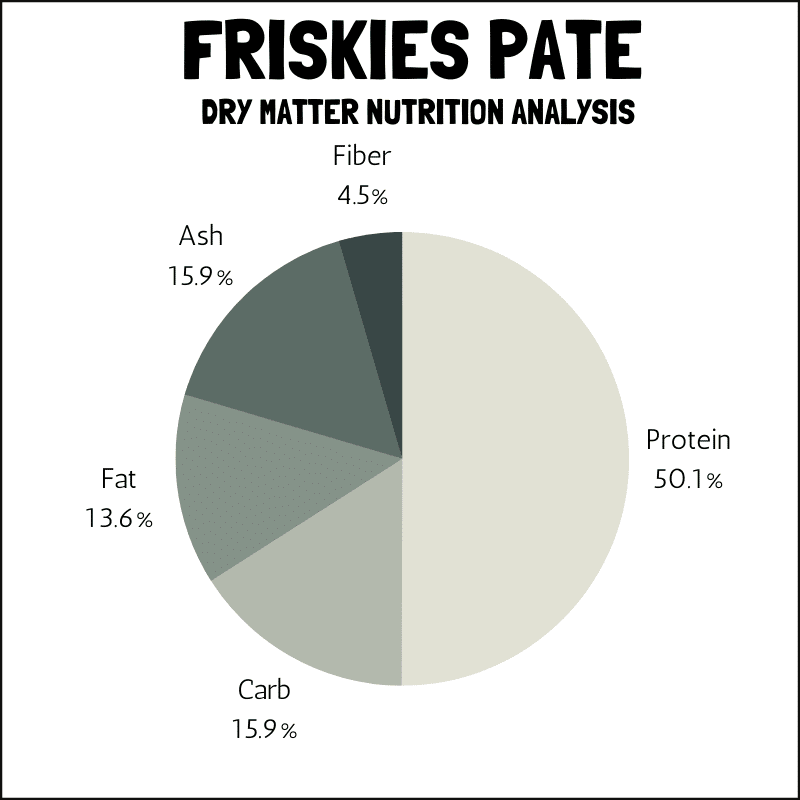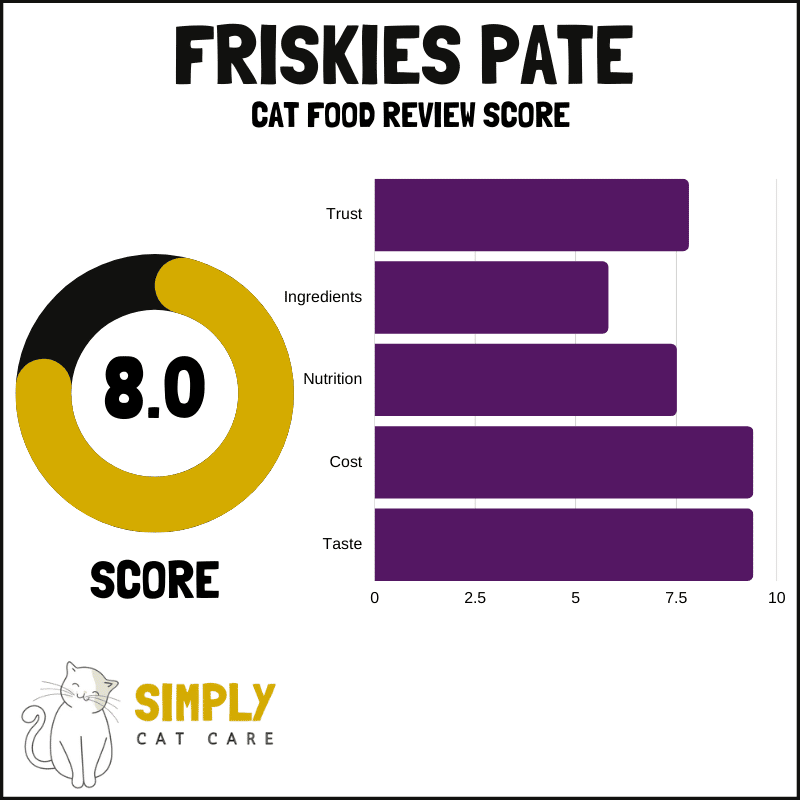 3. Tiki Cat Born Carnivore
Best Quality Affordable Dry Cat Food
Review
Tiki Cat Born Carnivore falls under 15% carbs on a dry matter basis.
That's far better than, well 99% of what's out there! It's the only cheaper dry cat food I can recommend without hating myself.
Whilst it's a little pricier than the ultra budget cat foods, it's worth it for your cats health.
Read More: Tiki Cat Food Review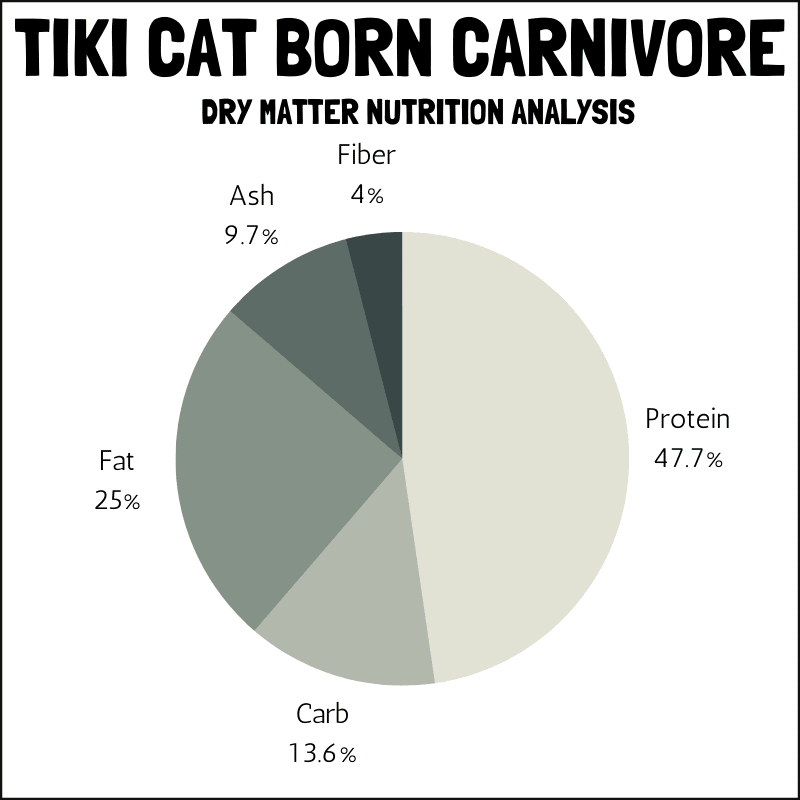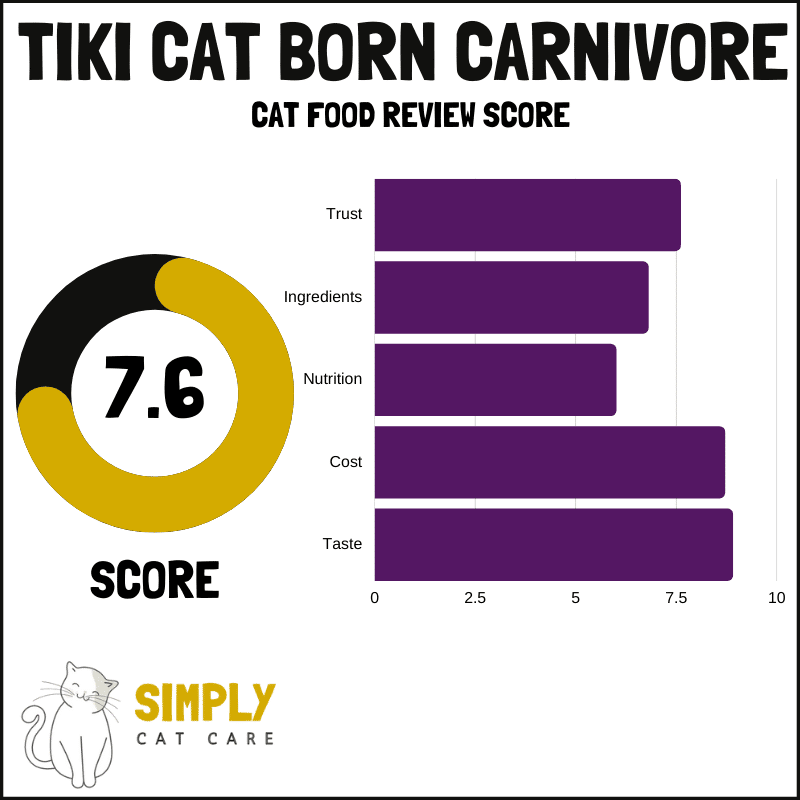 How Did I Choose These Cat Foods?
I filtered a database of cat foods I've tested and/or analyzed.
I've sorted foods based on a price per ounce basis for the purpose of this article.
I converted this a score based on the average price of cat food.
Higher score = cheaper.
I opted for foods I've tested with my cat testing team (with the exception of Tiki Cat Born Carnivore).
From the best picks I sorted them using our scoring system.
This score is based on
Trust
Ingredients
Nutrition
Cost
Taste
Here's a complete list of budget cat foods to check out:
Best budget cat foods comparison table *carbs on a dry matter basis
Frequently Asked Questions
How Can I Feed My Cat Cheaply?
Here are my tips:
Look for bulk buy options
Don't overfeed your cat
Taste test first to find what your cat enjoys
Which Budget Cat Food Is Best?
I rate Fancy Feast the best choice.
It's low carb and high protein. As a wet cat food it also helps keep your cat hydrated.
Finally, it's a complete meal for all life stages.
Are Canned Sardines Good for Cats?
In small amounts, sardines are ok. Sardines are high in protein.
Sardines are high in polyunsaturated fats (PUFA).
Eating high amounts of PUFA changes the ratio of PUFA to other fats in fatty tissue.
AAFCO recommends balancing the ratio of PUFA to Vitamin E in a cats diet.
Excess PUFA may increase the risk of renal failure due to inflammation, however the link is unclear.
What Ingredients Should Not Be in Cat Food?
Try to steer clear of the following ingredients as much as possible:
Corn gluten meal
Wheat gluten
Pea protein
Potatoes
Lentils
Brewers rice
Carrageenan
Many of these ingredients increase the carbs in cat food. Cats don't need carbohydrate in the diet and aren't able to tolerate high amounts in their diet long term.
Brewers rice is a form of rice made from the husks of rice. It impairs the absorption of taurine, an essential amino acid crucial for healthy eyesight development and heart health.
Carrageenan is a seaweed-based thickener used in wet cat food. There are some reports linking carrageenan to increased immune response and digestive-related issues.
Learn More: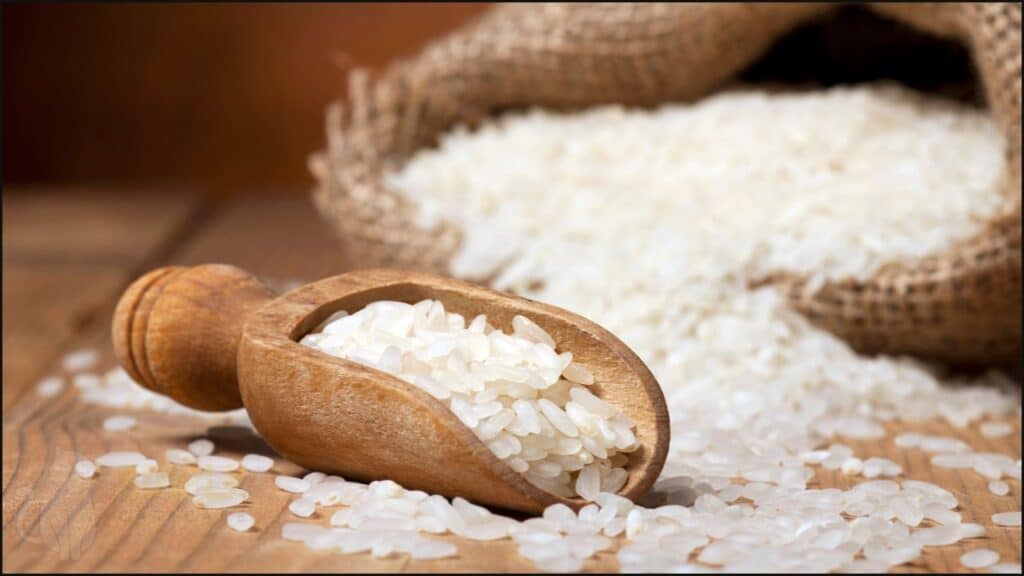 Conclusion
Wet cat food is the best choice on a budget. They are lower in carbs and help keep your cat hydrated.
Look for cheap cat food that meets AAFCO's nutrition targets for your cats life stage. This makes sure your cat gets a balanced diet.
Try giving your cat a taste test before committing to a cat food. Then look at bulk buy packs to save long term.
>> We recommend Fancy Feast as our top budget cat food pick.