5 Best Budget Cat Foods Your Cat Will Love
Disclaimer
As a Chewy and Amazon affiliate, I earn from qualifying purchases. This does not impact our reviews and comparisons.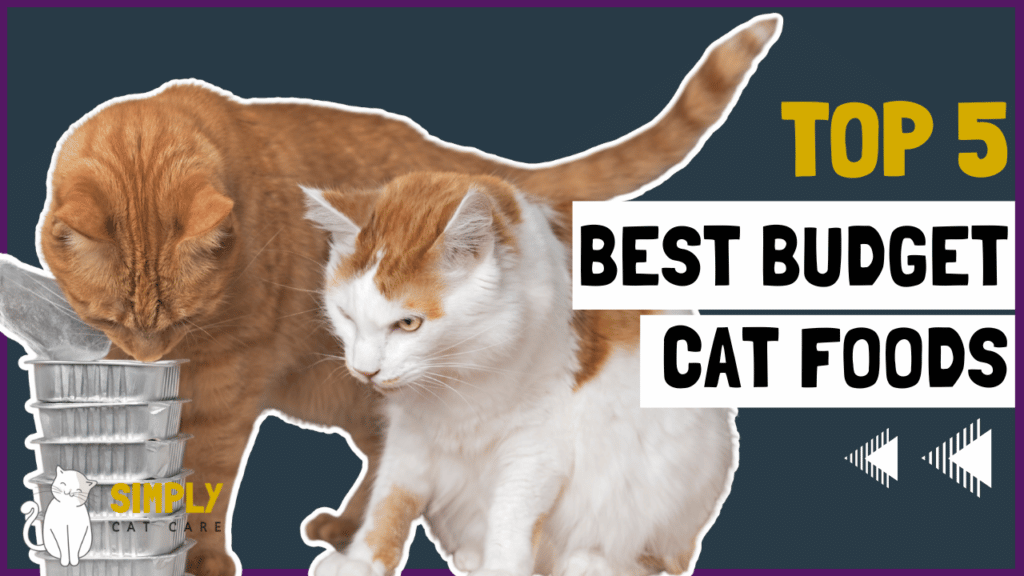 On a budget, wet is your best bet.
Wet cats foods are usually lower in carbs. A low carb diet is best for the long term health of your cat. Look on the label to check whether the food meets AAFCO's nutrition targets for your cats life stage.
Here's our top budget cat food picks handpicked from our research:
Finding affordable cat food that your cat likes is hard work.
Many low cost cat food products load up carbs, a nutrient cats don't need as carnivores. For the health conscious cat owner, that won't do.
In this article, I'll help you find the best budget cat food to keep your cat feeling frisky. I've made sure the nutrition quality meets your cats needs.
So how do you know what to look for? What are some easy ways to pick out food in the supermarket?
Read on to find out.
I am not a veterinarian and I recommend seeking the advice of a vet for any further questions. This article is not intended as a replacement for medical advice.
5 Best Budget Cat Foods
1. Best Low Budget Cat Food
2. Best Budget Cat Food Wet
3. Best Quality Affordable Dry Cat Food
4. Best Budget Cat Food Canada
5. Best Quality Budget Cat Food
How Did I Choose These Products?
I have a database of over 50 popular cat foods (US based). For this article I sorted from cheapest to lowest using price per ounce.
I filtered out cat foods that are over 12% carbs on a dry matter basis. When given a choice, cats prefer food around this amount. Low carb diets are the best choice for cats, as carnivores.
Here's a full list of cat foods meeting my criteria to check out:
Best Budget Cat Food Buying Guide
On a budget, wet is your best bet. Wet canned foods tend to be lower in carbs, which helps keep your cat healthy.
Make sure the cat food is suitable as a sole feeding option. Look for the following statement on the back of the label:
Formulated to meet the nutritional levels established by AAFCO for (either all life stages, maintenance, or growth)
All life stages means the cat food is suitable for kittens, adults and/or senior cats. Maintenance means is for adults and growth is for kittens.
If the label says it's only for supplemental feeding, it's only suitable as a treat. You'll need to make sure your cat has a sole feeding option as well to ensure they get the nutrients they need.
Here are our top tips for buying budget cat food:
Choose wet cat food
Look for animal-based foods high on the ingredient list
Be weary of excess grains, potato, peas, and lentils as these raise carbs
Be weary of gums and carrageenan which irritate digestion
Choose cat food that is meets AAFCO's nutrition guidelines for all life stages
Learn More: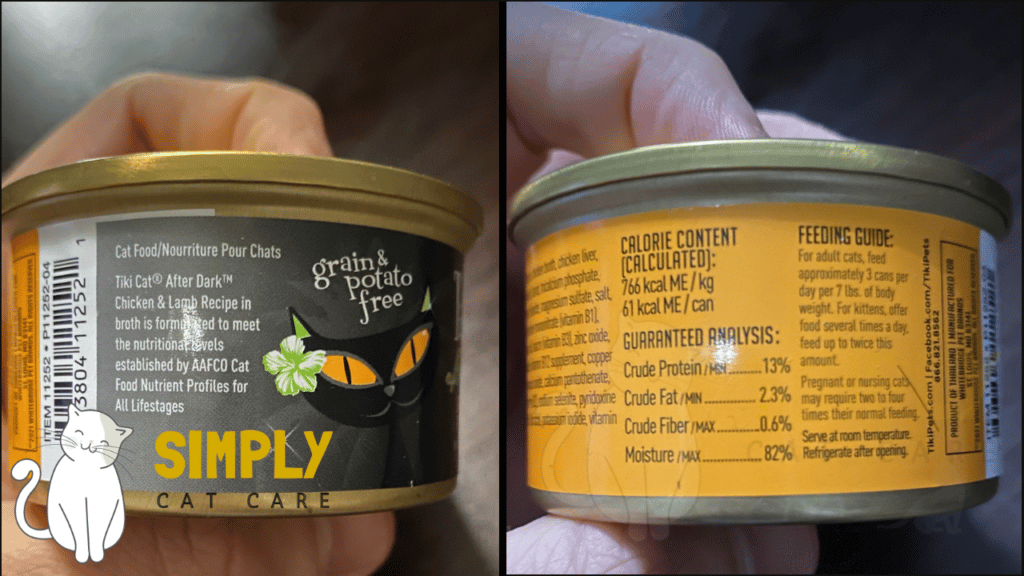 Frequently Asked Questions
What Cat Food is Best and Affordable?
We recommend Nulo Freestyle wet cat food. This food is low in carbs and high in animal-based ingredients. It meets the needs of cats of all life stages.
How Can I Feed My Cat Cheaply?
Start by giving your cat a 'taste test' of different options. Single cans wet canned cat food or pouches are the best way to find out what your cat enjoys best.
Once you know what your cat likes, look to buy in bulk to save on costs in the long term. See if you can get a variety pack to keep things interesting and avoid flavor fatigue.
Is Dry Cat Food Cheaper?
Yes, on a price per ounce basis dry cat food is cheaper than wet cat food.
What's the Best Cat Food for Cats to Eat?
For most people, a commercial wet canned cat food is the best choice. It's a convenient and safe choice.
Cats are obligate carnivores in the wild consuming small prey such as rodents. Animal foods give cats all the nutrients needed for health. Wet foods tend be higher in animal foods than dry foods.
Whilst a great idea, many homemade recipes found online don't meet a cats needs. There is a lack of quality advice published online, based on research.
Learn More: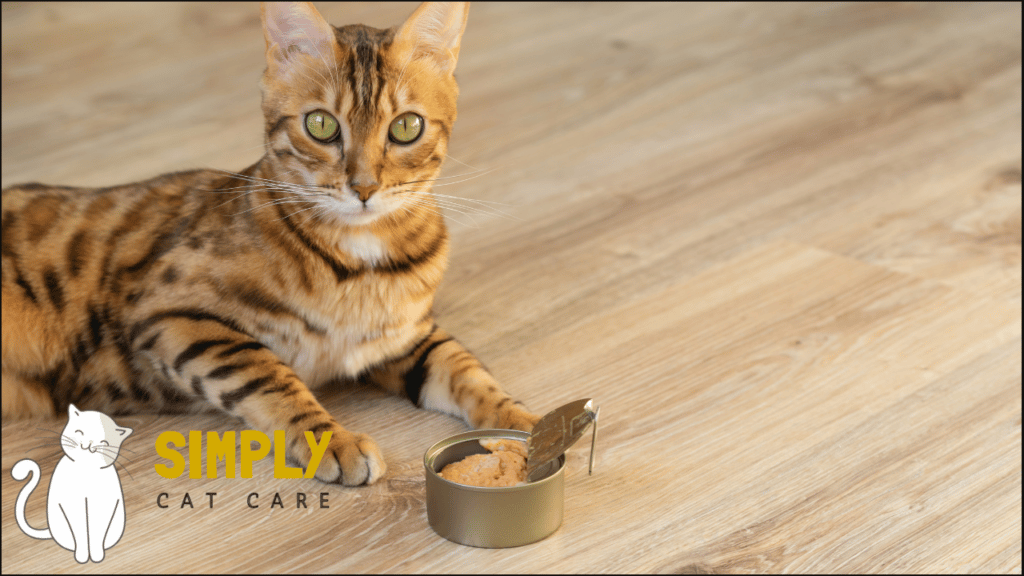 Is Canned Tuna Good for Cats?
Whilst it seems like a great idea on a budget, tuna isn't a complete and balanced meal for cats. It is also high in mercury which may cause toxicity symptoms including loss of coordination.
Cats can eat small amounts of tuna (chunk style is best), but it is best to eat a balanced diet including a range of meats and organs.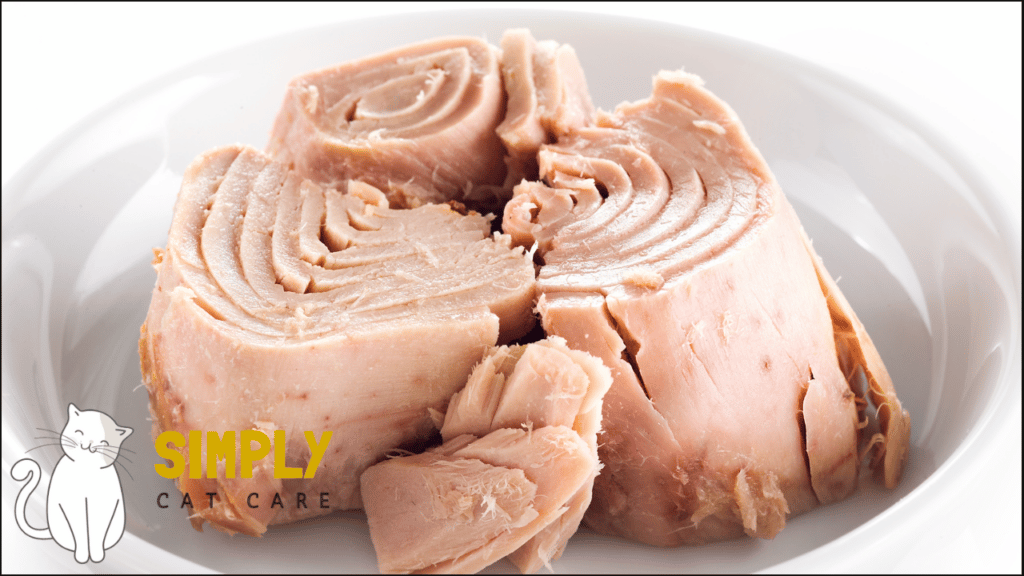 Can I Feed My Cat Chicken Everyday?
Feeding your cat only chicken will result in nutrient deficiencies. This includes a calcium deficiency, which causes neurological and movement problems.
You have to give cats a range of different meats including organs and bones. This helps cats get all the nutrients they need to stay healthy.
Are Canned Sardines Good for Cats?
Cats can eat small amounts of sardines in the diet, but they aren't a sole source of nutrition. They are high in essential amino acids.
Sardines are also high in polyunsaturated fats (PUFA). PUFA is an essential fat needed for healthy coat. Eating high amounts of PUFA changes the ratio of PUFA to other fats in fatty tissue.
AAFCO recommends balancing the ratio of PUFA to Vitamin E in a cats diet. Excess PUFA may increase the risk of renal failure due to inflammation, however the link is unclear.
Is Fancy Feast Healthy for Cats?
There are a wide range of Fancy Feast options. Most of the wet cat foods in the Fancy Feast range are low in carbs and meet the dietary needs for adult cats.
Learn More:
What Ingredients Should Not Be in Cat Food?
Try to steer clear of the following ingredients as much as possible:
Corn gluten meal
Wheat gluten
Pea protein
Potatoes
Lentils
Brewers rice
Carrageenan
Many of these ingredients increase the carbs in cat food. Cats don't need carbohydrate in the diet and aren't able to tolerate high amounts in their diet long term.
Brewers rice is a form of rice made from the husks of rice. It impairs the absorption of taurine, an essential amino acid crucial for healthy eyesight development and heart health.
Carrageenan is a seaweed-based thickener used in wet cat food. There are some reports linking carrageenan to increased immune response and digestive-related issues.
Learn More: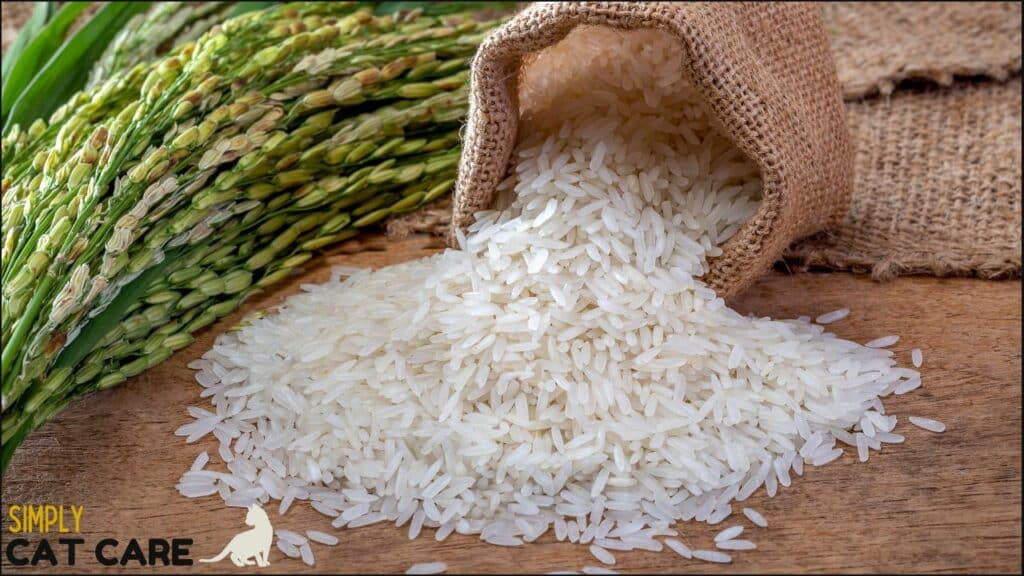 Conclusion
Wet cat food is the best choice on a budget. Canned cat foods are usually lower carbs and higher in nutritious animal based food sources.
Look for a canned cat food that meets AAFCO's nutrition targets for your cats life stage. Make sure the cat food is a sole feeding option to make sure your cat gets what they need.