Disclaimer: As a Chewy and Amazon affiliate, I earn from qualifying purchases. This does not impact our reviews and comparisons.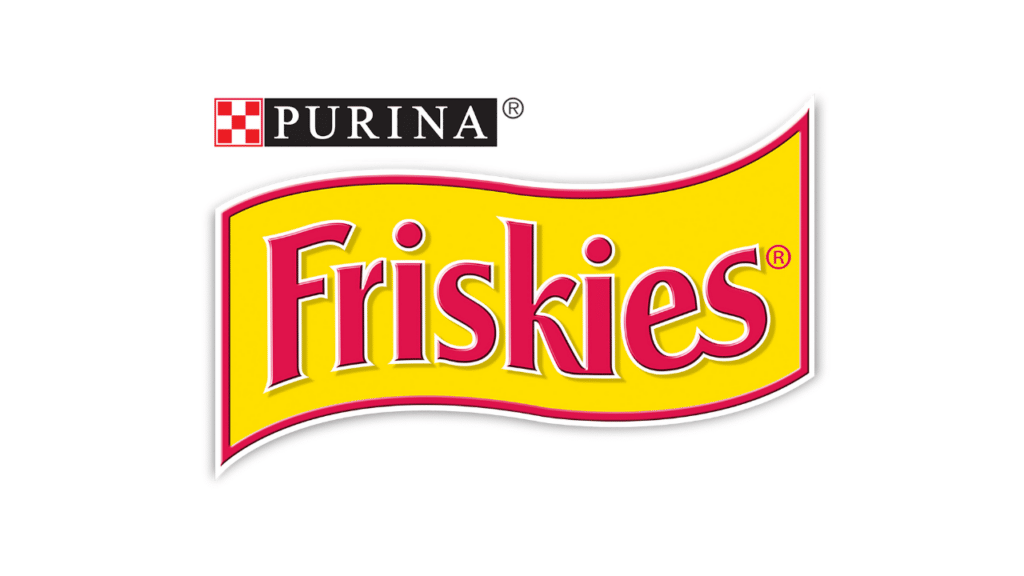 Score: 7.5/10
Bottom Line
A good budget wet cat food, but chock full of meat by-products.

We've done this Friskies wet cat food review with the help of our cat taste tester Lulu.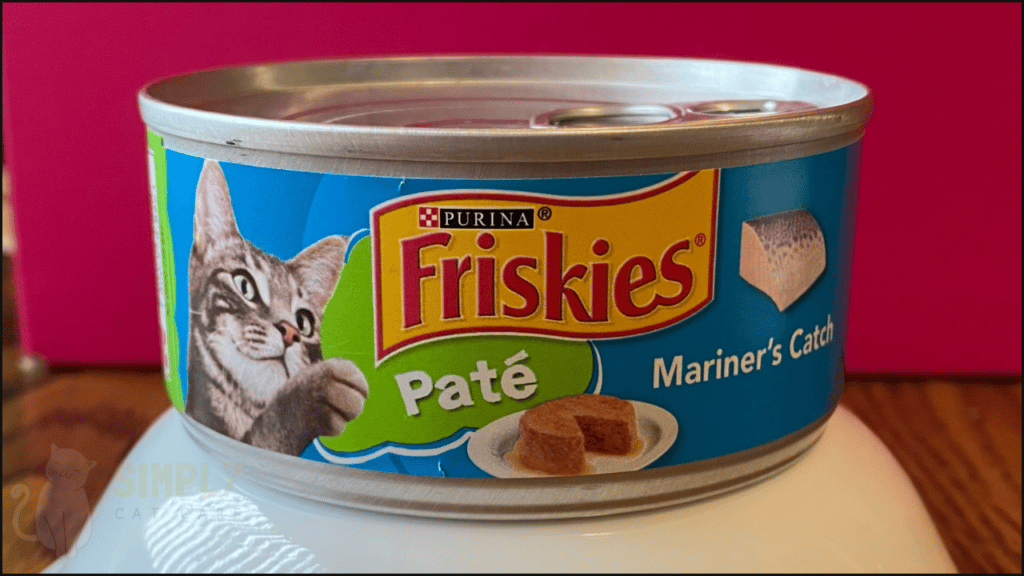 Friskies are a budget-friendly cat food from Purina.
Review summary:
The good?
Affordability.
Friskies offer variety packs to save on costs. Great for multiple cats to feed.
The bad?
Meat by-products.
Given it's a budget product, this isn't surprising. Can make flavor and nutrition inconsistent.
The ugly?
Carrageenan.
May irritate sensitive stomachs.
There's also been claims of salmonella contamination in recent years (although no product recalls).
In short:
Good.
Friskies is one of the most popular wet cat foods and with good reason. It's very affordable, has a great range of flavors, and cats love it!
Their wet cat foods meet the needs of adult cats as a complete meal. They are also high in protein, to help maintain strong bodies.
Friskies wet cat food is a good choice if you have a lot of mouths to feed and your budget is tight.
Best for:
Budget buy
Multiple cat houses
Fussy eaters
>> Check out Friskies wet cat food here
Want more info about whether Friskies is best for your cat?
In the rest of this Friskies wet cat food review I'll share results from our cat tester Lulu.
I'll also take a deep dive into the nutrition of this cat food to find which cats benefit most from this product.
Finally, I'll go through frequently asked questions on Friskies.
I am not a veterinarian and I recommend seeking the advice of a vet for any further questions. This article is not intended as a replacement for medical advice.
Friskies Wet Cat Food Review
Who are Friskies?
Friskies began in the 1930's from the Carnation company as a dry dog food company.
In 1985, they got sold to Nestle Purina and increased their range of products.
They have a large range of dry and wet cat foods as well as treats. Friskies is made in Thailand and the USA.
Friskies Ingredients
We'll take a look at the ingredients list for Friskies Classic Pate Mariner's Catch Canned Cat Food.
INGREDIENTS: Meat by-products, water, fish, chicken, poultry by-products, rice, artificial and natural flavors, MINERALS [potassium chloride, magnesium proteinate, zinc sulfate, ferrous sulfate, manganese sulfate, copper sulfate, potassium iodide], tricalcium phosphate, added color, guar gum, carrageenan, choline chloride, Red 3, taurine, salt, VITAMINS [thiamine mononitrate (Vitamin B-1), Vitamin E supplement, niacin (Vitamin B-3), calcium pantothenate (Vitamin B-5), Vitamin A supplement, menadione sodium bisulfite complex (Vitamin K), pyridoxine hydrochloride (Vitamin B-6), riboflavin supplement (Vitamin B-2), Vitamin B-12 supplement, biotin (Vitamin B-7), folic acid (Vitamin B-9), Vitamin D-3 supplement]
The ingredients list of Friskies is ok. Their wet cat food includes a lot of meat from vague animal sources.
The package doesn't use a descriptor. That means there is no way to determine the relative weighting of ingredient, short of their rank.
Ok…so what's their ingredient list like?
Well to kick things off, our first ingredient is meat by-products. This includes a range of organs and meat not used for human consumption.
There's also fish and chicken. Doesn't say what fish and where.
This is a bit of an issue as some fish sources are problematic.
An example is tuna. You should not feed cats too much tuna, as it contains excess mercury (learn more).
Friskies wet cat food includes a small amount of rice, with fillers like gums and carrageenan. Rice increases the carb content.
I've talked about carbs and rice before. Suffice to say, cats don't need them in their diet, so any inclusion is not amazing.
It is better than having more carb ingredients that dominate the ingredient list.
All in all…this is an average ingredient list. It's a budget cat food so none of this is terribly surprising.
Then again, this is better than a lot of expensive cat food loaded with grains…
Check out more about Friskies wet cat food over at their website.
Ingredients: 6/10
Friskies Nutrition
The nutrition of Friskies wet cat food is best suited to adult cats.
Friskies claim that their food is complete for adult cats and kittens.
The problem is they don't seem to have any added calcium supplement to their ingredient list. Kittens must get enough calcium to avoid health complications related to deficiency.
So I'm a bit unsure if I'd be confident in Friskies for kittens.
As for adults I've taken a look at the dry matter basis nutrition. The protein is high enough to meet an adult cats needs.
However, the carb content is a tad high. It comes in at 16% on a dry matter basis.
This is a tad higher than what cats prefer and tolerate well. For older cats with diabetes, it's best to stick to low carb foods.
Here's a snapshot of the nutrition of Friskies wet cat food in metabolizable energy (ME).
High protein (50% ME)
Low fat (14% ME)
Low-moderate carbohydrate (16% ME)
Low fiber (4% ME)
Energy: 1,117 kcal/kg
No information on calcium to phosphate ratio
Nutrition: 6/10
Learn more:
What Does Our Cat Think Of Friskies Wet Cat Food?
We offered Friskies Classic Pate Mariner's Catch Canned Cat Food to our cat tester Lulu, who enjoys the product.
The product appears as a thick pate. You might want to mash it down to help some cats who like small chunks to bite into.
The smell is not overpowering.
Taste: 9/10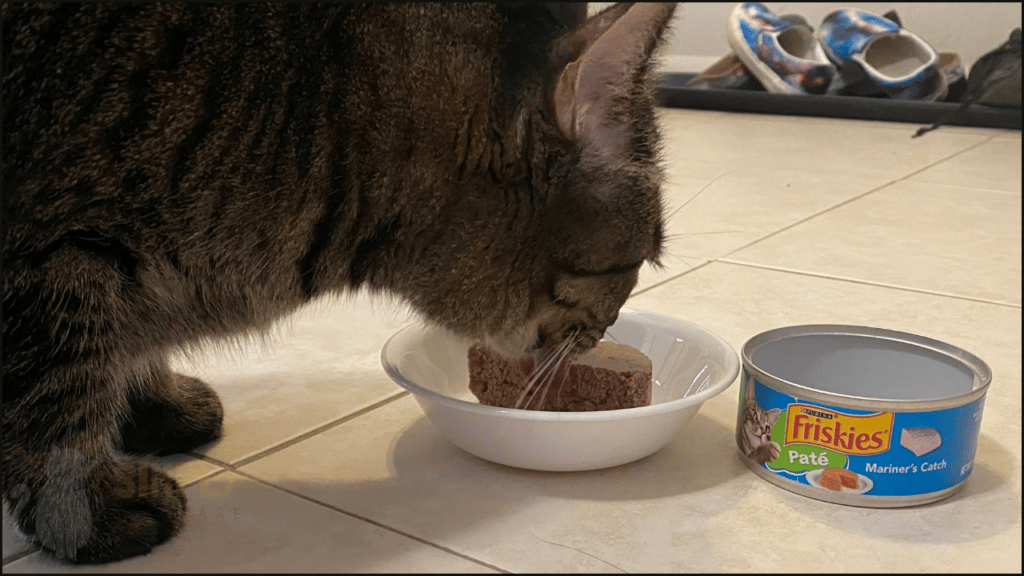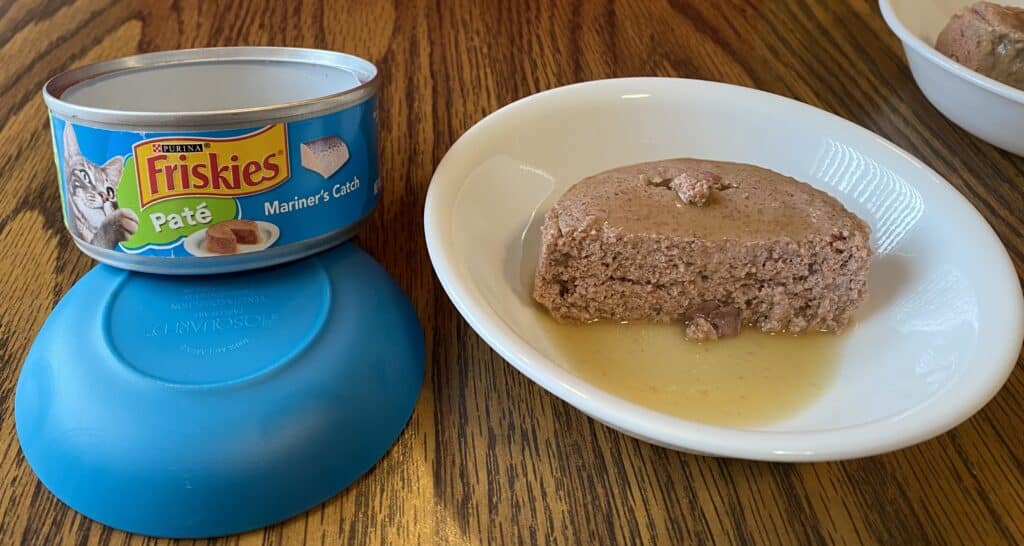 Value for Money
Friskies wet cat food is very affordable.
They offer a massive range of variety packs and bulk buy options.
What wet cat food is similar to Friskies?
Best alternatives:
Value: 9.5/10
Frequently Asked Questions
Is Friskies Actually Good for Cats?
Compared to a lot of cat foods at this price, Friskies is a good option. It's a complete and balanced meal for adult cats.
From what I've seen, many higher cost cat foods have equal or worse quality.
So unless you've got the budget to pick up a premium food (e.g. Feline Natural), Friskies are a good choice.
What Is the Healthiest Wet Food Brand for Cats?
Feline Natural. Paws down.
This cat food is a complete meal for all life stages. It includes grass-fed animal food sources.
The food is free of grains, gums and carrageenan for easy digestion. That said it's quite a bit more expensive than Friskies.
Learn More:
Is Friskies Wet Cat Food Being Discontinued?
No.
Despite recent concerns over contamination, Friskies isn't recalled.
Keep up to date with recalls with the following resources:
Is Fancy Feast Better Than Friskies?
Both have similar quality and are Purina owned brands. I rate Fancy Feast a tad better than Friskies.
Fancy Feast is more pricey than Friskies. They both have added meat by-products.
On the other hand, Fancy Feast doesn't seem to use any added rice, which Friskies does use. They also don't seem to use carrageenan in any product that I've seen.
Learn More:
Is Friskies Low Quality?
Friskies offers average quality. They use a lot of meat by-products which are the unused portions of animal products.
This isn't a bad thing per se, as these parts (e.g. organs) are nutritious.
However, since you don't know the source, it's hard to pin down the exact nutrition you're getting.
Is it all tongue in one tin and all kidney in another?
On the bright side, Friskies wet cat food don't use cheap grain protein sources (e.g. wheat gluten meal). The protein quality of by-products is still higher than grain sources.
Learn More:
Conclusion
Friskies are a very affordable wet cat food and picky cats enjoy it. It's best suited as a complete meal for adult cats.
The main negative is the use of meat by-products. It's also lacks the versatility for use with older cats with specific nutrition needs.
Best for:
Budget buy
Multiple cat houses
Fussy eaters
Where to find Friskies?