3 Best Cat Food for Excessive Shedding
Choose cat food that meets AAFCO's guidelines as a sole food source.
A high protein diet helps keep your cats coat looking great year round.
Here's our 3 best cat food for excessive shedding picks:
Fancy Feast Creamy Delights | Best Value Overall
Tiki Cat Baby | Best for Kittens
Ziwi Peak | Best for Allergies
Most cats shed during fall and spring, especially oriental cats.
Excess hair loss is a sign of disease, stress, and diet issues. Get a vet to rule out medical issues.
Failing that, address diet.
The foods I've recommended here are jam packed with nutrients to help your cat keep a long and lustrous coat.
In this article I'll help you with a buying guide and answer any frequently asked questions on shedding in cats.
I am a cat enthusiast and independent researcher. I am not a veterinarian and I recommend seeking the advice of a vet for any further questions. The advice in this article is not intended as medical advice.
Let's get into the article.
Buying Guide
Hair loss is a sign of poor diet.
Choose a diet with 45% protein (dry matter) for shedding.
Make sure your cat is getting all the nutrients they need. A cats fur is made of keratin, a protein rich fiber.
Without enough protein, there's more shedding.
Shedding is normal in cats. At least to a small extent, during fall and spring.
The problem is excessive hair loss.
Many things cause hair loss:
Breed
Flea allergy dermatitis
Stress
Food allergies
Inadequate diet
Assuming your vet has ruled out other problems like stress, you can tackle shedding with diet. More on that in the FAQ.
First thing:
Check the guaranteed analysis. Convert that to a dry matter using a calculator.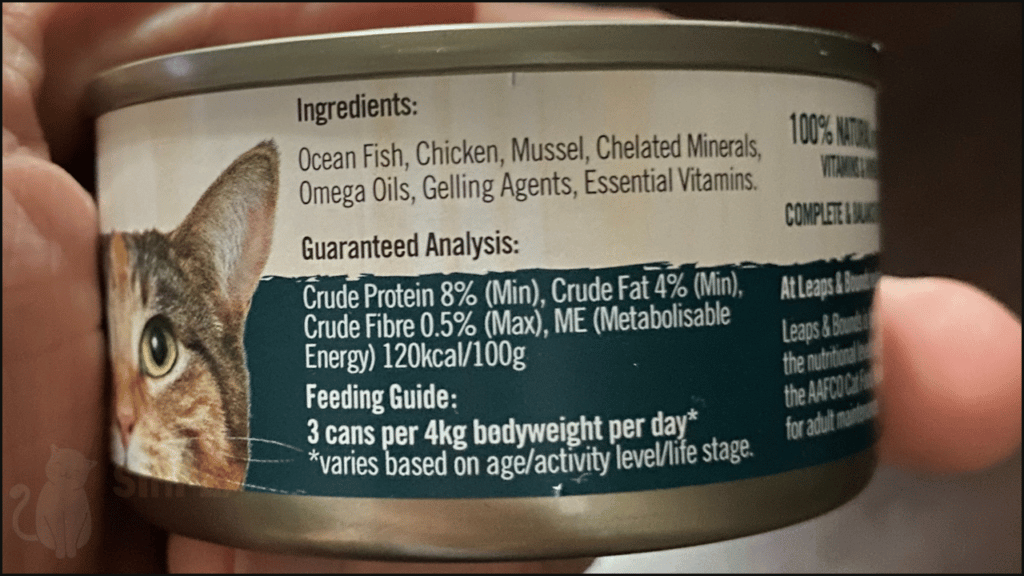 Make sure the protein is from animal based food sources, as this is higher quality than plant protein.
Animal based ingredients should dominate the list.
Vets recommend 25-35% fat in the diet. If your cat needs to lose weight, shoot for the lower end.
You'll want to make sure your cat gets enough essential fatty acids, including omega 3. Fatty fish like salmon is a good source of essential fats.
It's the omega 3 fatty acids that are thought to benefit hair and fur growth.
Be weary of cat foods claiming that plant based food sources are high in essential fatty acids. They are not.
Cats, as carnivores, can't convert plant based essential fatty acids to active form. Only animal fats are of benefit.
Finally, look for AAFCO's sign of nutritional adequacy on the label. You'll want to make sure you're feeding your cat food suitable for either:
Growth (kittens)
Maintenance (adults 1- 7 years)
All life stages (all ages)
Ok this is all well and good, but what if the hair loss is allergy related?
For that you'll need an elimination diet. A novel protein cat food is your best bet, that meets all the stipulations above.
Give your cat time, and this will all help improve your cats coat.
If the problem persists, see a vet to help with other causes.
Learn More:
3 BEST CAT FOOD FOR Excessive Shedding
I've narrowed this list down to the 5 top picks. I've tested 4 with my cats.
If none of these options tickle your fancy, scroll down for a full comparison of great cat foods for shedding.
1. Fancy Feast Creamy Delights
Best Cat Food for Excessive Shedding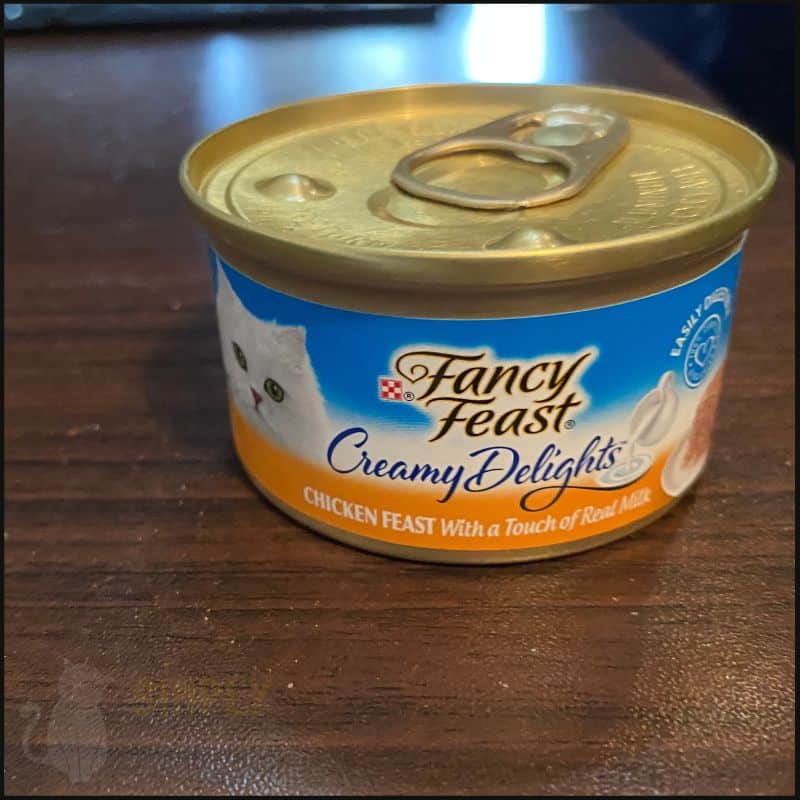 Review
Fancy Feast is a complete high protein meal that will help prevent shedding.
It's affordable and most cats love it. Huge variety.
You can give this to kittens too. And it's low carbs for easy digestion.
Whilst this one uses meat by-products, there's little else to critique.
Unless you're after a premium cat food, Fancy Feast is my pick.
Read More: Fancy Feast Cat Food Review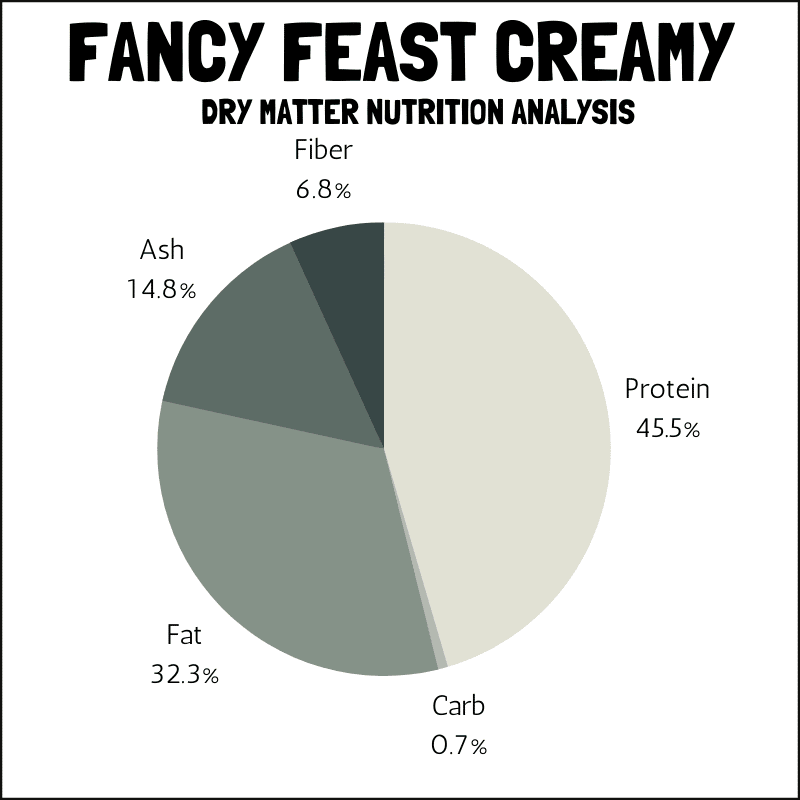 2. Tiki Cat Baby Chicken & Salmon
Best Kitten Food for Excessive Shedding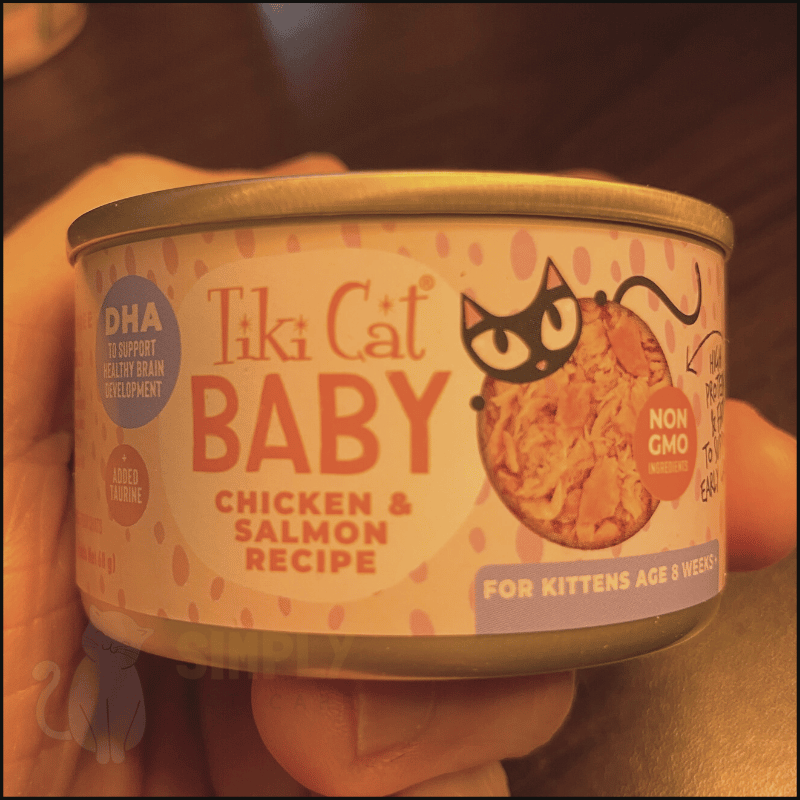 Review
Tiki Cat Baby is a no-nonsense choice for kittens.
It's high protein. You can also give this to adult or senior cats, as it's a complete meal.
Our cat loved this food and thought it tasted great.
The lack of reviews is a consideration, as this is a new product. There's also a lack of flavors.
Finally, this isn't allergy friendly.
Key Features:
Made in Thailand
Complete meal for all life stages
Wet cat food in shreds texture
No added grains
No added gums
No added carrageenan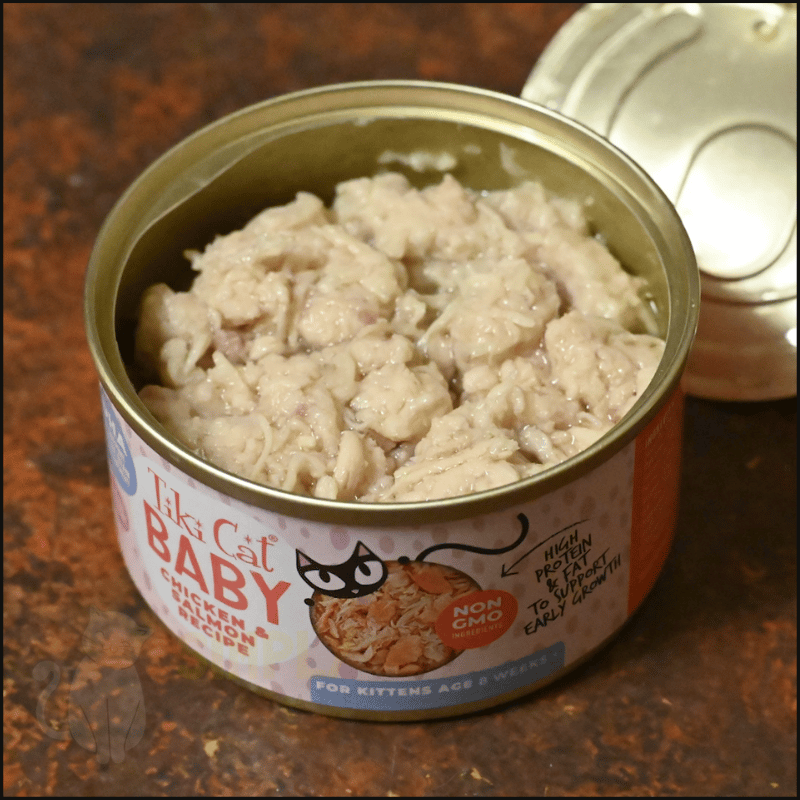 Read More: Tiki Cat Baby Review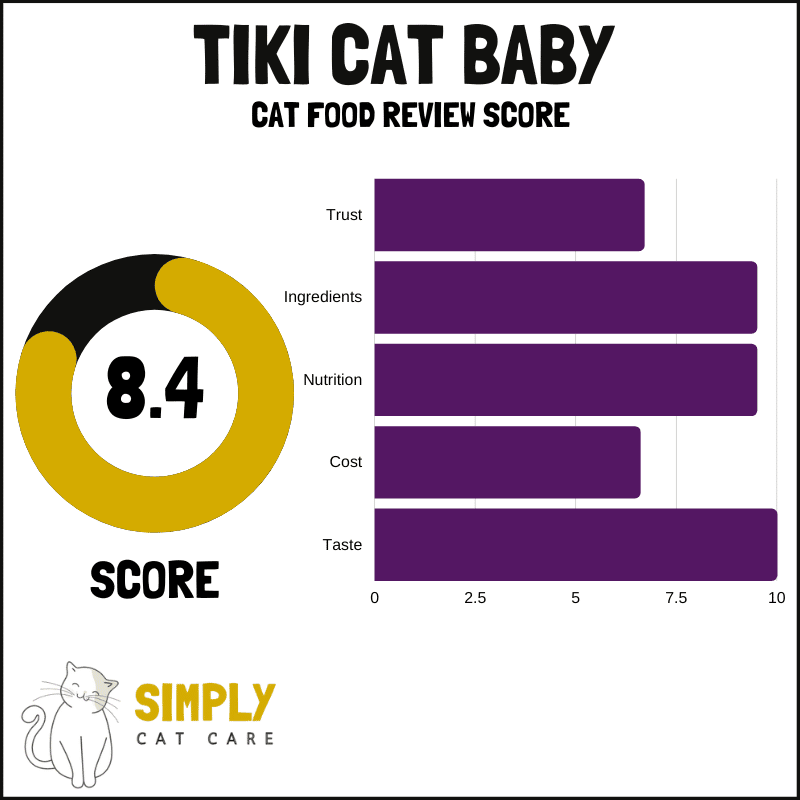 3. Ziwi Peak Venison Recipe
Best Allergy Friendly Cat Food for Excessive Shedding
Review
Ziwi Peak is top quality nutrition for shedding cats.
It's allergy friendly and high in grass-fed produce to help clear up hair loss.
If all else doesn't works, this one can help if allergies are a problem.
This is a complete meal, and they've even got all the nutrition detailed out on their website.
That's all well and good but the price is steep. Exotic taste puts off some.
Key Features:
Made in New Zealand
Grain-free
No added gums
No added carrageenan
Complete and balanced for all life stages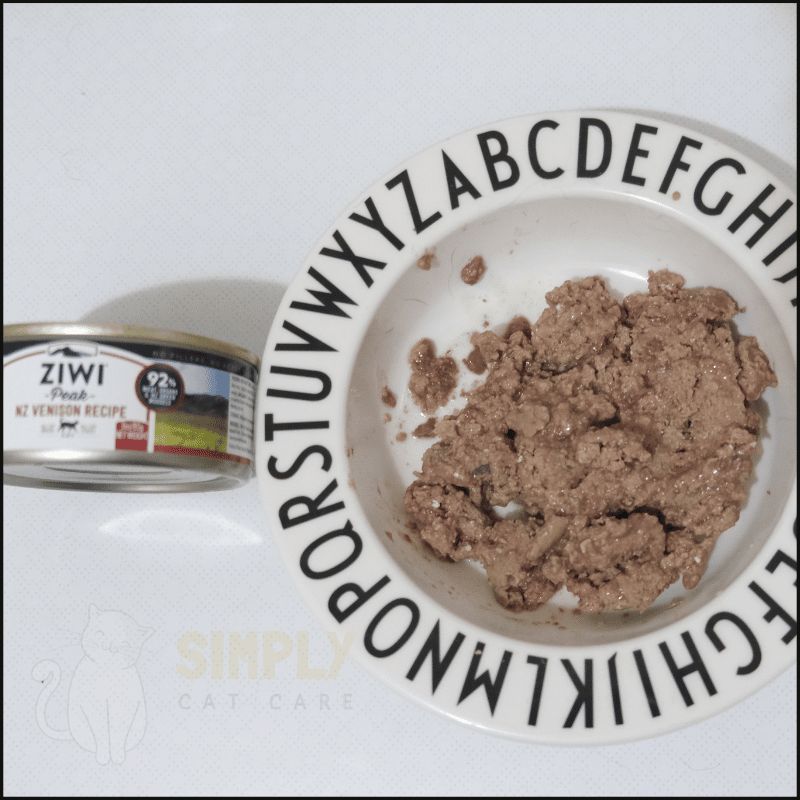 Read More: Ziwi Peak Cat Food Review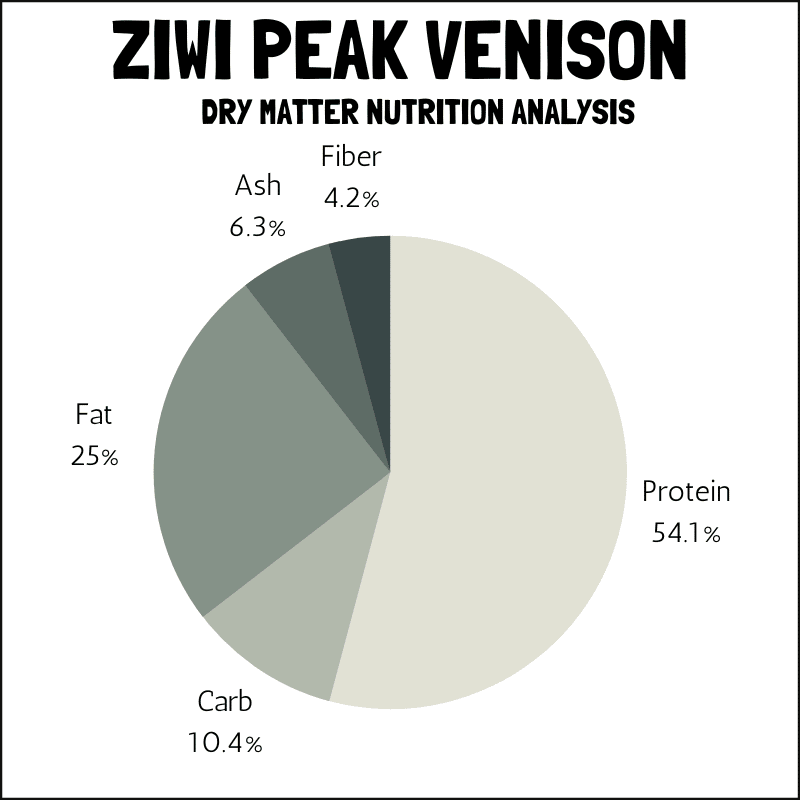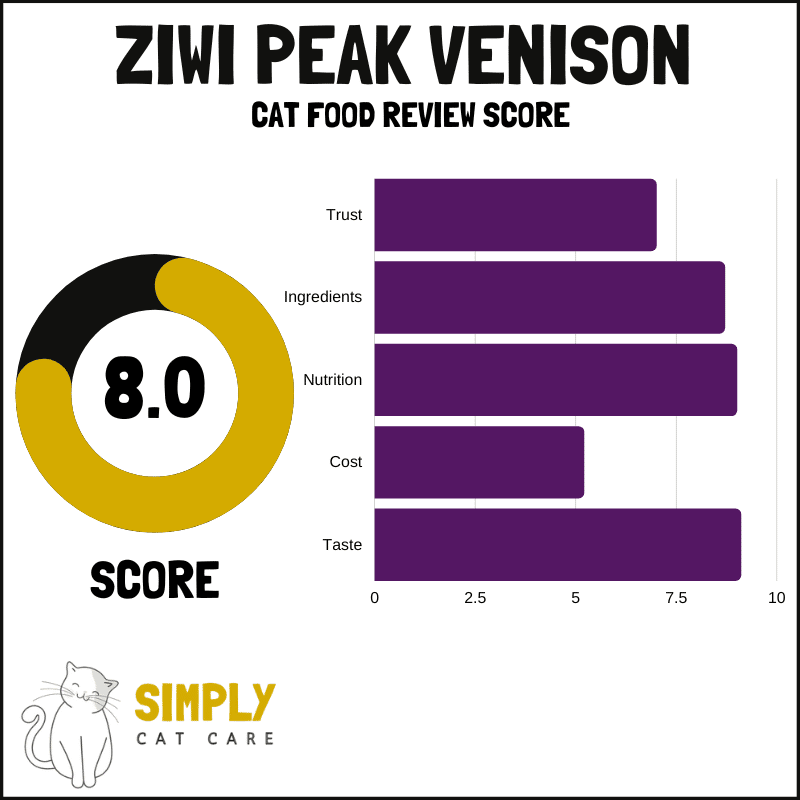 How We Chose the Best Cat Food for Excessive Shedding
Using a database of cat foods I've tested and/or analyzed I filtered for foods to help with shedding.
See below in the buying guide for more info.
Our main criteria are:
Protein over 45%*
Fat 25-45%
Complete and balanced per AAFCO's nutrition guidelines
Source of omega 3 fatty acids
Novel protein food source (for allergy related dermatitis)
*dry matter basis
I favor foods I've personally tested to make sure I'm satisfied with the quality.
Here's an extended list of the 10 best cat foods for excessive shedding:
A comparison table of the best cat foods for excessive shedding *dry matter basis
FAQ
What Causes Excessive Cat Shedding?
Shedding is normal in cats, but excessive hair loss is a sign of disease.
Look for:
Patchy hair loss
Increase in scratching
Lesions
Signs of illness (e.g. fatigue)
These are symptoms of disease. That includes hyperthyroidism or parasites.
Another cause of alopecia in cats is stress.
Changes to environment and ownership can trigger hair loss. Limiting outdoor access is beneficial to avoid hazards, but can trigger boredom.
Try environmental enrichment. This includes adding stimulating items
Cat tress
Tunnels
Caves
Interactive toys
Areas to perch
Heck, even a cardboard box or two wouldn't go astray.
Ruling out disease and stress, diet can cause hair loss.
Two problems include an imbalanced diet and diet related allergies.
Your best bet is to go with a novel protein cat food that meets AAFCO's guidelines and is high in protein. Pop your cat on that for a month and things will clear up.
What Food Helps Cats to Stop Shedding?
Nutritionally balanced cat food can help with shedding.
Choose cat food that meets AAFCO's guidelines as a sole feeding source. If your cat has an allergy, use an elimination diet with novel protein cat food.
Conclusion
Stress, disease and diet can cause excessive shedding.
If your vet rules out serious problems, try addressing diet.
A high-protein novel cat food that meets AAFCO's nutrient guidelines as a sole diet source is best.
Shedding is normal in oriental cat breeds and other cats during fall. Brushing your cat helps to clear up excess hair.
>> Best cat food for shedding recommendation is Fancy Feast Creamy Delights.