Honest Weruva Cat Food Review
Disclaimer: As a Chewy and Amazon affiliate, I earn from qualifying purchases. This does not impact our reviews and comparisons.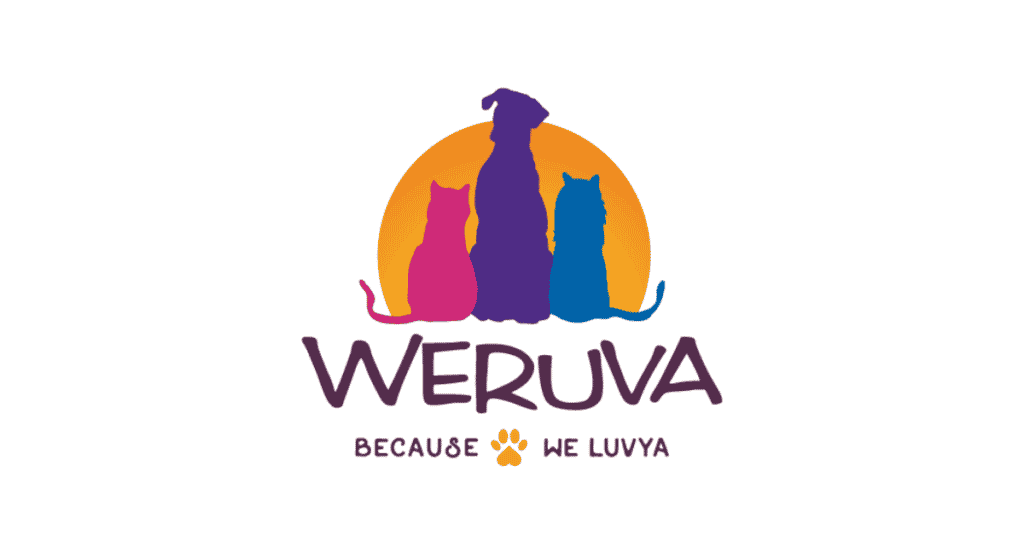 Score: 7.5/10
Bottom Line
Nice looking high moisture cat food for urinary health, but our cats were unsure.
For this Weruva cat food review, we tested the product with our cats.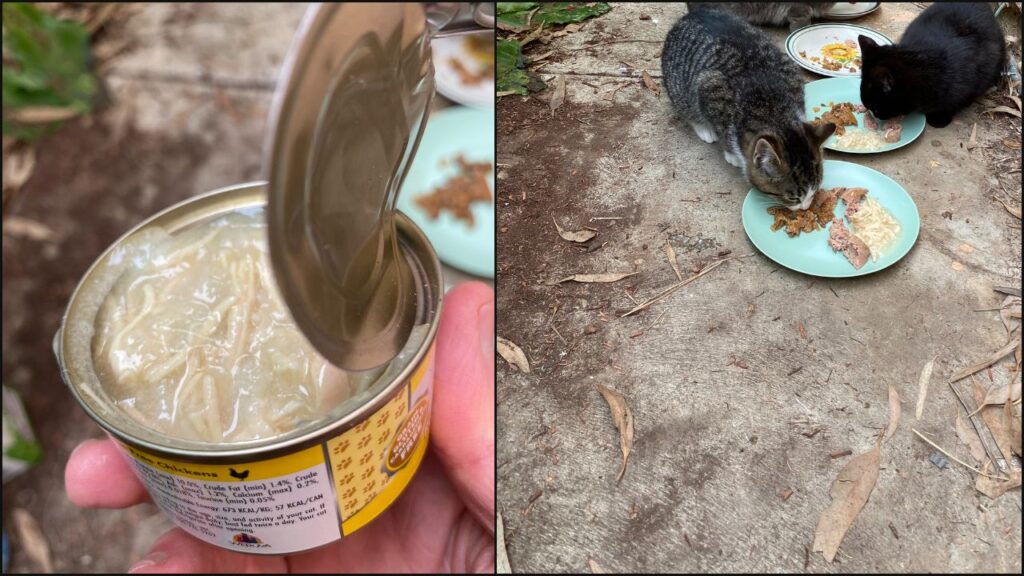 Weruva is a line of healthy cat food products that use premium animal-based ingredients.
Review summary:
The good?
Nice appearance.
If you're after cat food that doesn't look and smell like…cat food – then you've come to the right place. Weruva looks fresh out the tin.
The bad?
Added potato.
The cat food uses some potato which raises the carbs a little. Not excessively mind you, but not necessary.
The ugly?
Sunflower oil.
An ingredient that doesn't offer much for cats as they can't use plant based essential fat sources. A meat based fat would be better (e.g. fish oil).
In short:
Good.
Weruva is high in moisture and has a 'human grade' freshness that looks appealing. It wasn't our cats favorite, but they enjoyed it with time.
Whilst a little light on meat variety and a tad pricey, Weruva a solid choice for urinary health.
Though they don't seem to have options suited to all life stages, so cats over 7 years might need something else.
Best for:
Urinary health
Kidney health
Weight control
>> Check out Weruva cat food here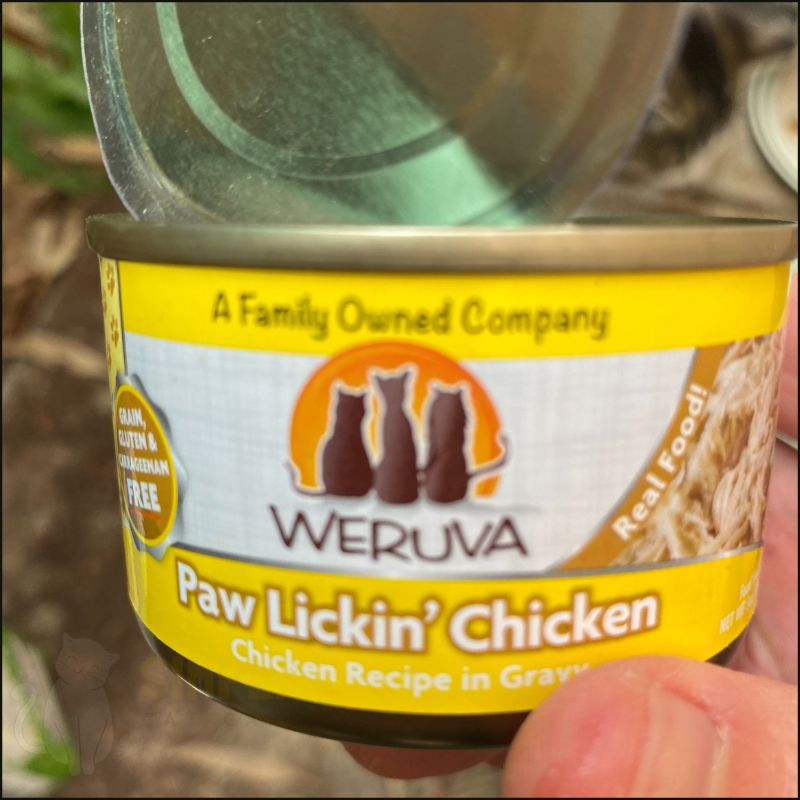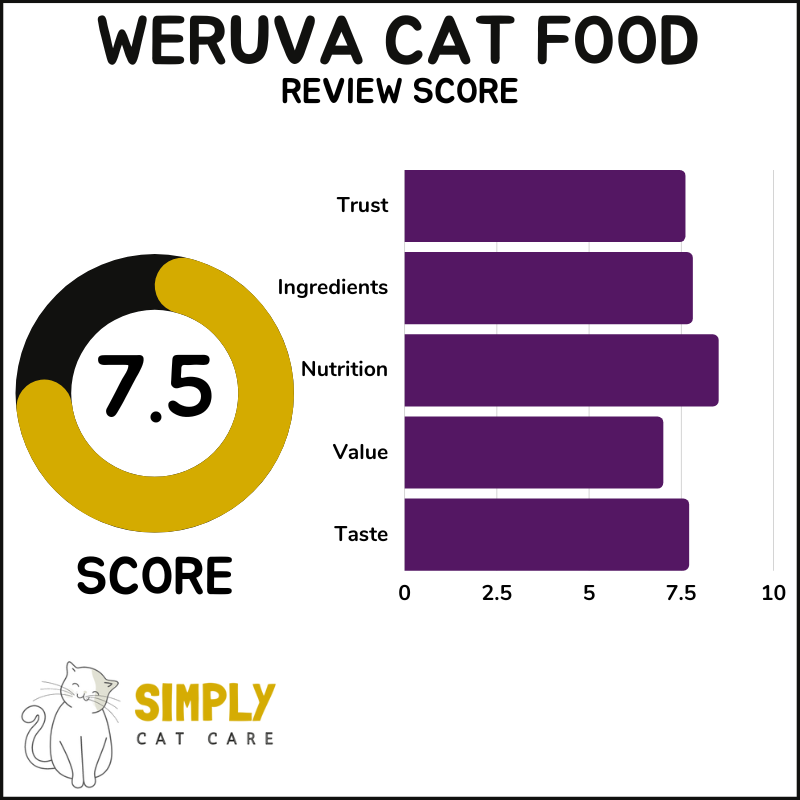 In this article, I'll break down the products in the Weruva cat food range. I'll take a closer look at:
Ingredients
Nutrition
Taste
Value for money
Finally, I'll go over some frequently asked questions about Weruva cat food.
Let's get into the article.
The goal of this website is to help cat owners learn more about taking care of their cats. I am not a veterinarian and I recommend seeking the advice of a vet for any further questions.
Weruva Cat Food Review
For this review we took a look at:
Weruva Paw Lickin Chicken
Weruva Kitten
Whilst this doesn't encapsulate all products, I hope it offers insight into the quality of this brand.
Nutrition
Pretty good.
Protein is quite high at 67% for Paw Lickin Chicken, which far exceeds the needs for adult cats (26%). Great for fussy eaters.
Carbs came out at 13% which is a touch over what experts recommend (12%) for blood sugar control.
For seniors, this food offers a positive calcium to phosphate ratio, which is great for kidney health.
Weruva meets AAFCO's nutrition guidelines for adult cats (1-7 years) as a complete meal.
Nutrition information for Weruva Paw Lickin' Chicken with notes *AAFCO target for adult cats
Nutrition: 8.5/10
Ingredients
Ok.
Only two of the first five ingredients are meat based (including chicken broth). Not much variety (e.g. organs meats).
On the bright side, Weruva don't use plant protein which means the protein quality is high.
One issue is the use of potato. Source of carbs, a nutrient cats don't need.
Another issue is the use of sunflower seed oil. Cats aren't able to convert plant based fats to active form (arachidonic acid).
Ingredient breakdown (first 10 ingredients):
Ingredients in Weruva Paw Lickin Chicken cat food with benefits and drawbacks
Ingredients: 7.5/10
Taste
Not too bad.
I tested two Weruva products with our four kitten team. They enjoyed the foods, but it wasn't their first choice.
Customer reviews are generally positive online, with most appreciating the fresh appearance.
Main points:
Fresh looking
Real shreds
Meaty broth
Product test results:
Product Test 1: Weruva Paw Lickin Chicken
Amount Eaten: 100%
Food Appearance: Fresh authentic chicken shreds, thick broth
Smell: Light chicken smell
Note: Compared with two other cat foods (Felix & Fancy Feast), and was least preferred of the three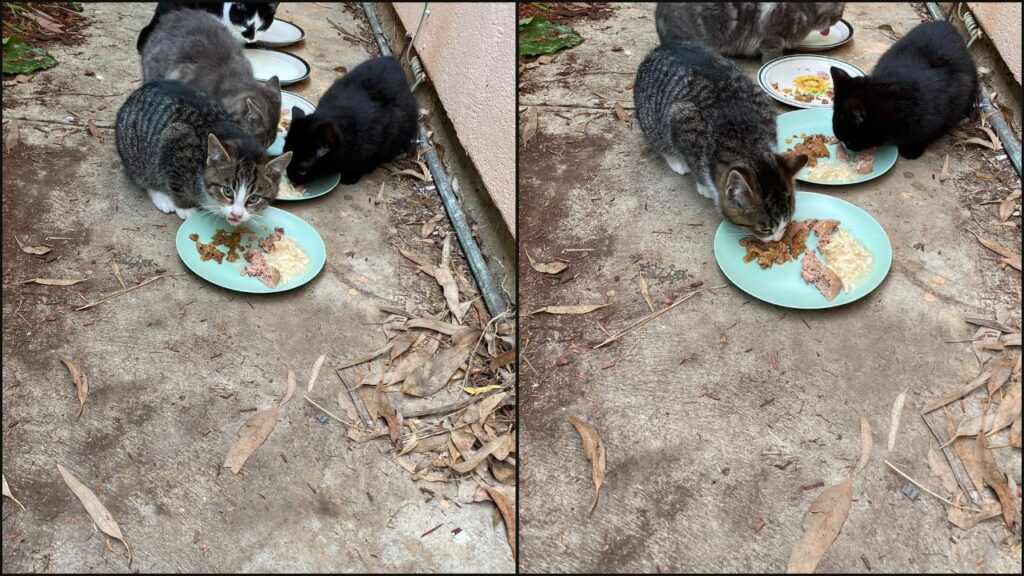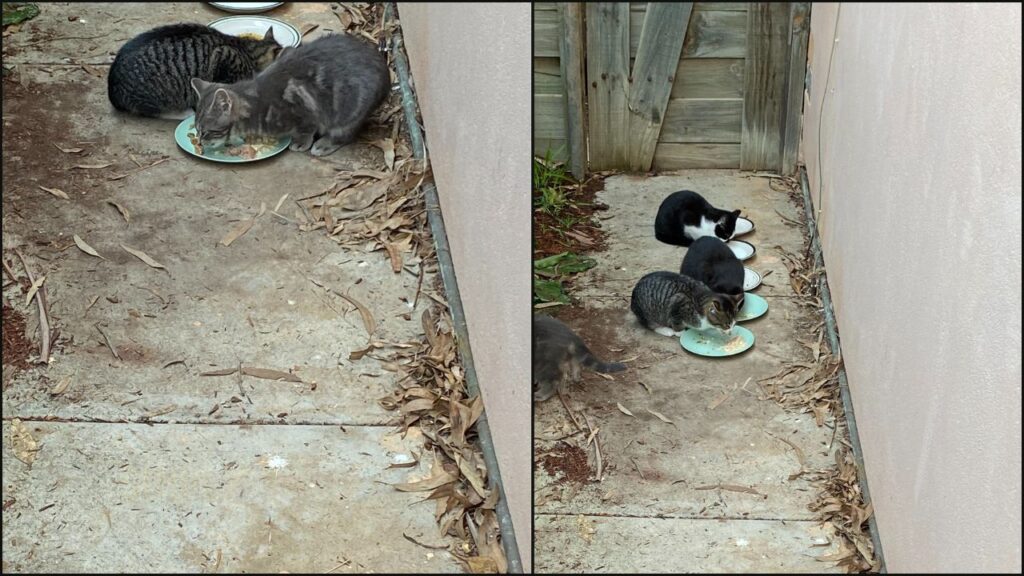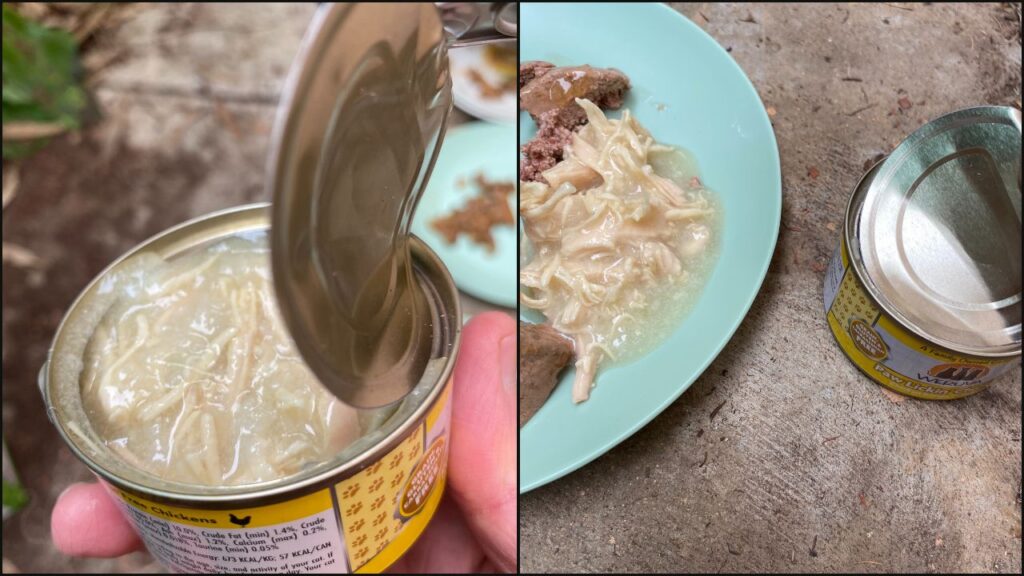 Product Test 1: Weruva Kitten Chicken & Tuna
Amount Eaten: 100%
Food Appearance: Thick gravy rich blob of cat food
Smell: Fishy ocean smell
Note: Was enjoyed by one kitten, and another one came in to 'steal' the rest.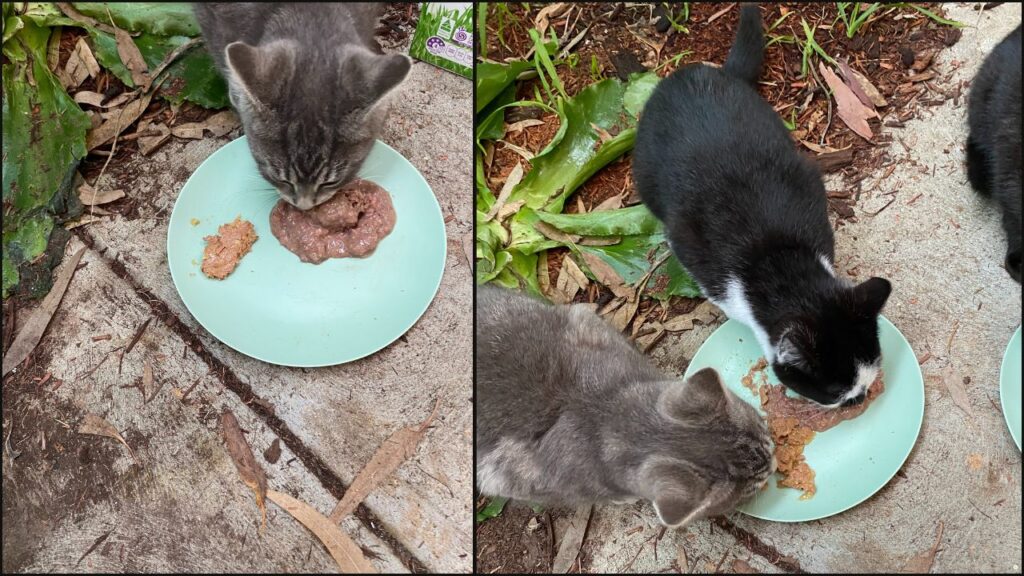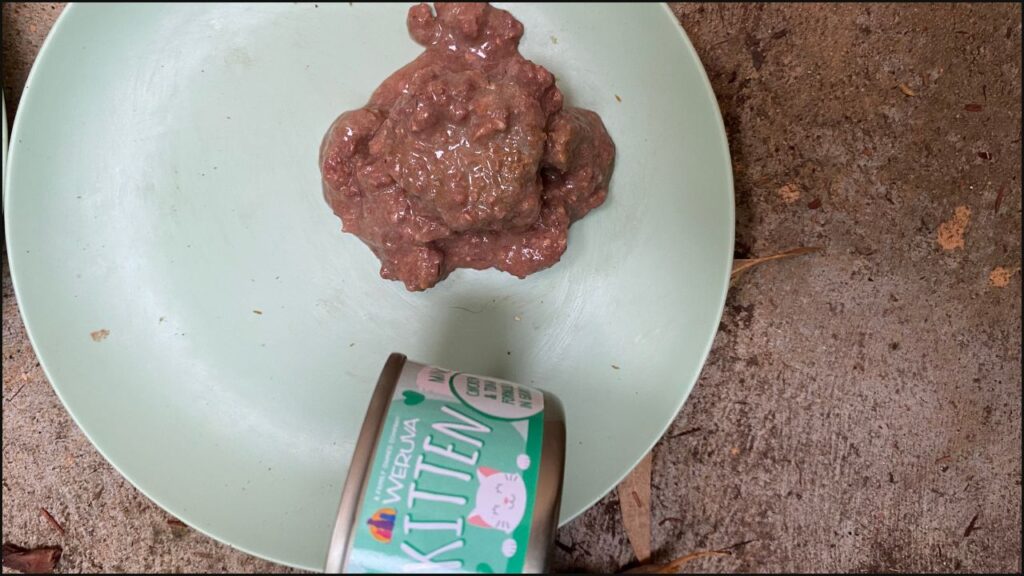 Taste: 7.5/10
Value for Money
Somewhat pricey.
It's one of the higher priced wet cat foods on the market.
Worth?
For what you get, Weruva is a decent choice. Low in fillers, moisture rich, and doesn't have the typical cat food smell.
Similar options:
Value: 7/10
Frequently Asked Questions
Where is Weruva sourced and manufactured?
Thailand.
Some ingredients are also sourced locally, depending on the product.
Weruva uses state-of-the-art facilities to prepare products. It's an A grade based on food standard audits from the British Retail Consortium (BRC).
When was Weruva founded?
2007.
They're an independent family owned brand
Are There Weruva Cat Food recalls?
Yes.
There's no US recalls of Weruva based on a check of the US Food and Drug (FDA) database.
There were recalls of Best Feline Friend due to links to deaths in Australian cats.
At least 20 cats died from April 2007 due to neurological and movement complications. Linked to thiamine deficiency.
Thiamine was not detected in many Best Feline Friend canned products. It appeared isolated to one facility in Australia.
Is There Weruva dry cat food?
No.
Can I use Weruva cat food with kidney disease?
Maybe.
Weruva Paw Lickin Chicken has a positive calcium to phosphate ratio. Experts suggest this helps protect the kidneys.
Wet foods are also indicated (Weruva make wet cat food) to prevent dehydration.
However, Weruva is high protein. Some researchers suggest restricting protein to improve lifespan in cats with kidney disease.
Learn More:
Does Weruva have carrageenan?
No.
As of the writing of this article, all Weruva products do not contain carrageenan.
This may change over time due to product updates, so always double check.
Is Weruva the healthiest cat food on the market?
No.
Whilst Weruva is above average, there are higher quality choices.
Weruva still uses ingredients like potato and sunflower, which aren't optimal food sources.
Learn More:
Who owns the Weruva cat food brand?
Weruva is owned by the founders David and Stacie Forman in 2007.
The name Weruva is based on the names of their adopted pets Website, Rudi, Vanessa, and Baron. 
Why does good cat nutrition matter?
Lifespan and quality of life.
A poor quality non-species appropriate diet may lead to early diseases. 
Includes:
Kidney disease
Diabetes
Obesity
Arthritis
Macular degeneration
In the 1980s for example, a lack of taurine (an essential amino acid) in the cat food supply leads to many cat deaths related to heart disease.
Selecting the right cat food brand for your needs is important for your peace of mind that your cat is getting what it needs.
Learn More:
Conclusion
Weruva offers high protein wet cat foods that help keep cats hydrated.
Best suited to adult cats with digestive issues, urinary blockages, and weight control issues.
Main downsides are the price and lack of options for senior cats.
Best for:
Urinary health
Kidney health
Weight control
Where to find Weruva cat food?