Disclaimer: As a Chewy & Amazon affiliate, I earn from qualifying purchases. This does not impact our reviews and comparisons.
Aim for less than 6% carbs (dry matter) for diabetic cats.
This helps keep blood sugar under control.
Our 3 best cat food for a diabetic cat picks:
Fancy Feast Classic | Best Value
Tiki Cat After Dark | Healthiest Choice
Ziwi Peak Air-Dried | Best Dry
Diabetes is a serious medical condition. If untreated, it decreases your cat's lifespan and increases vet bills.
Let's prevent that. I'll go through what to look for with a buying guide.
Then I'll compare the best choices and cover frequently asked questions.
Let's go.
I am not a veterinarian and I recommend seeking the advice of a vet for any further questions. This article is not intended as medical advice.
Buying Guide
Low carb is best for diabetes.
The highest remission (~80%) occur with diets of less than 6% carbs metabolizable energy (ME), though recommendations vary.
Some suggest diabetic cats can have up to 15% ME carbs. I recommend sticking to 6% for strictness.
Quick notes:
Less than <6% carbs (dry matter)
Highest remission (~80%)
Research still unclear
Dry vs Wet Cat Food
Choose wet.
Most dry cat foods are well above 6% ME carbs. The average is ~20% based on our research.
Still, there are wet cat foods high in carbs too.
To make sure, use a dry matter basis calculator to check for carb content. Check the guaranteed analysis and enter the details.
Quick notes: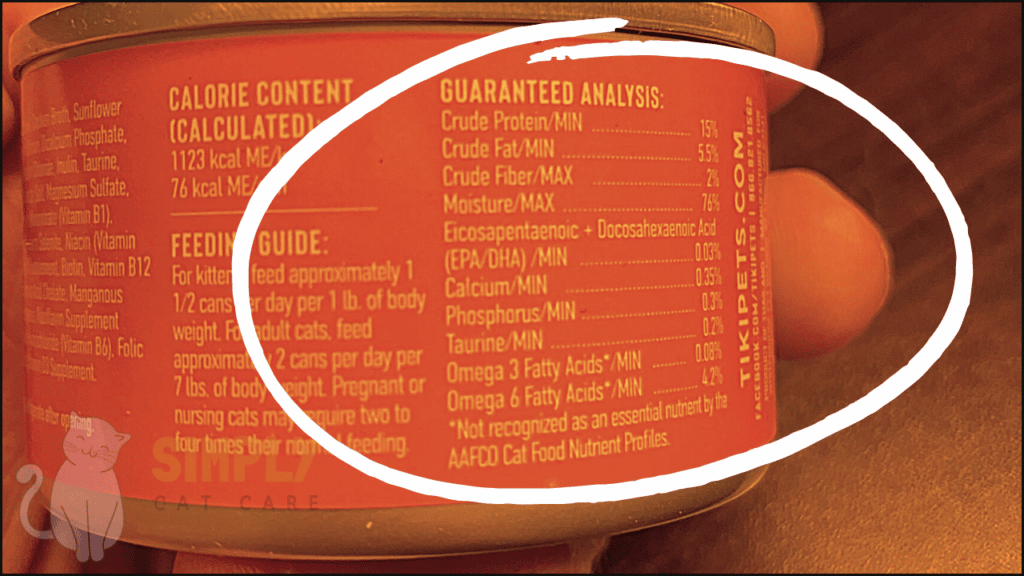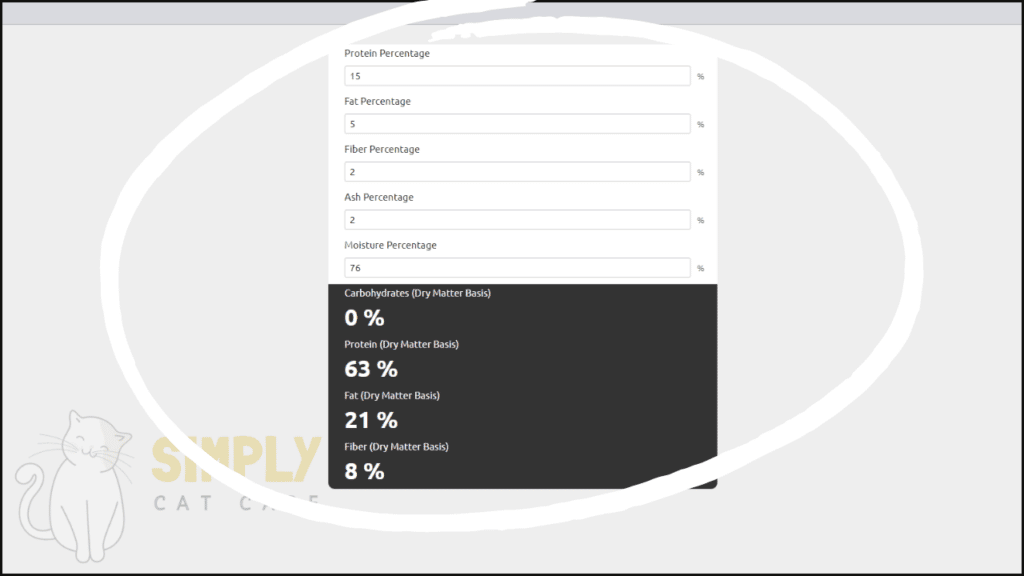 Ingredients
Avoid high carb ingredients.
This includes:
Oats
Potato
Wheat
Barley
Tapioca starch
Sweet potato
Corn
Cranberries
Rice
The higher these ingredients appear on the list, the higher in weight.
Some types of carbs are problematic, including rice. Rice has a high glycemic index (GI), and causes wild insulin swings.
Remember:
Cats eat mice, not rice.
Fast notes:
Check for high carb ingredients
High on the list = higher in weight
Avoid rice as it's high GI
Choose High Protein
Cats with diabetes tend to lose muscle.
Diabetes is a problem where fuel (glucose) isn't being used by the body, which starves muscle.
Aiming for at least 40% protein on a dry matter basis helps prevent losses.
Many diabetic cats are obese (yes, even with muscle loss).
The body condition score (BCS) helps you find out if your cat is at a healthy weight.
Aim for BCS of 5. Here's a link to the chart.
If your cat is above a BCS of 5, consider low fat wet food.
Quick notes:
Diabetic cats lose muscle
40% protein to help with muscle loss
Low fat to limit weight gain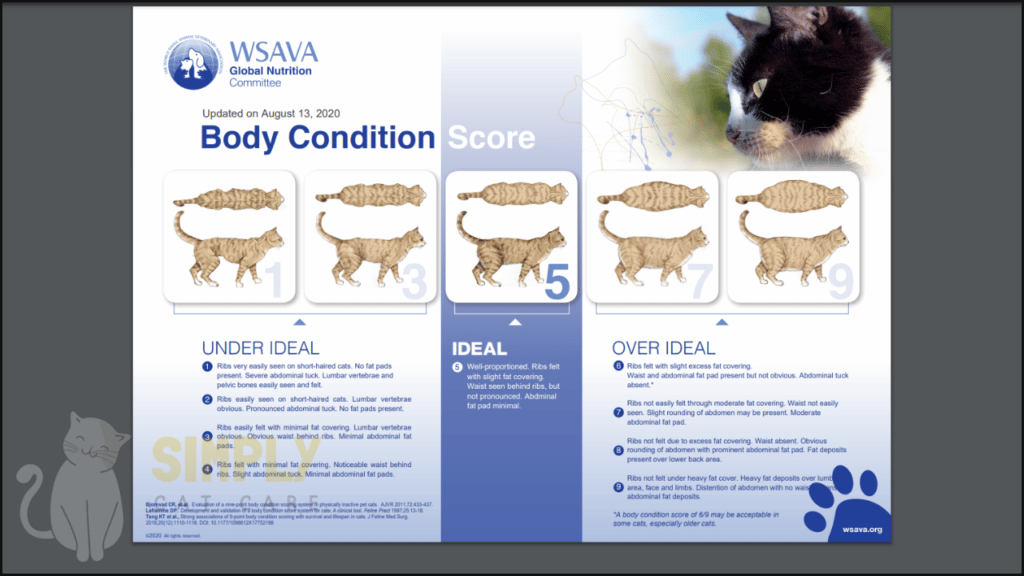 Keep Calories Low
Many cats with diabetes are overweight.
To lose weight, eat fewer calories.
Experts suggest <35% fat dry matter basis helps with weight loss.
Wet cat food is portion controlled by design, helping to control calorie intake. And it's 4 x fewer calories than dry.
Quick notes:
Limit calories for weight loss
Wet cat food is best
Choose low fat (<35% dry matter)
Choose Complete Cat Food
Not all foods are equal.
Check the cat food meets AAFCO's nutrition guidelines as a sole feeding source.
This means the food has everything your cat needs.
Supplemental feeding foods are just that, supplemental. Examples include Applaws.
A great low carb choice, but not a complete meal for cats.
Despite the name, food intended for growth (i.e. kittens) is better than maintenance. It contains higher amounts of protein.
Some micronutrients affect diabetes.
For example, a deficiency in the mineral chromium worsens glucose control. Grass-fed meats contain higher amounts of chromium.
Quick notes:
Choose complete cat food
Growth or all life stages is best
Grass-fed produce is best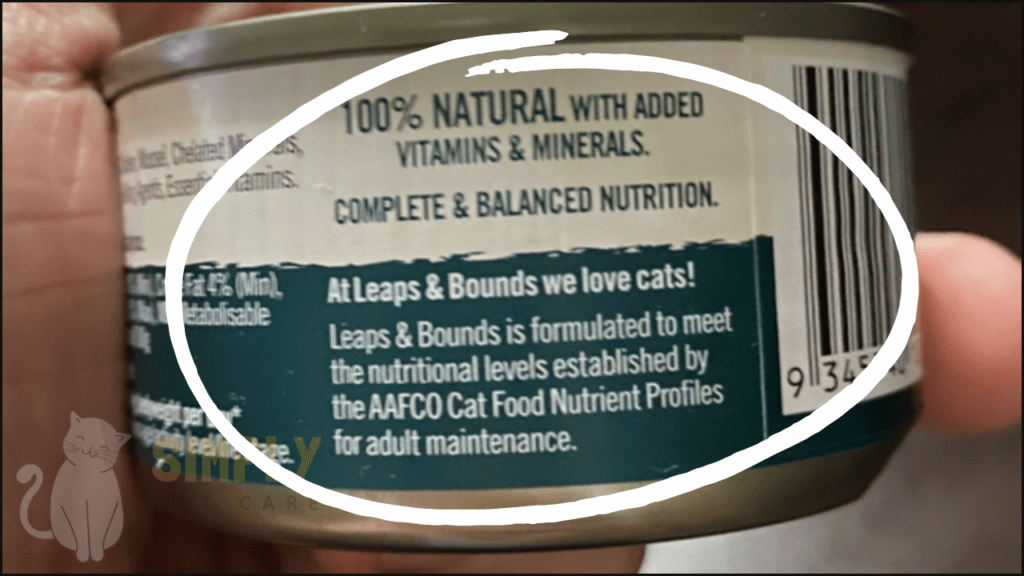 Learn More:
Useful Resources:
3 Best Cat Food For A Diabetic Cat
1. Fancy Feast Classic
Best Value Cat Food for Diabetes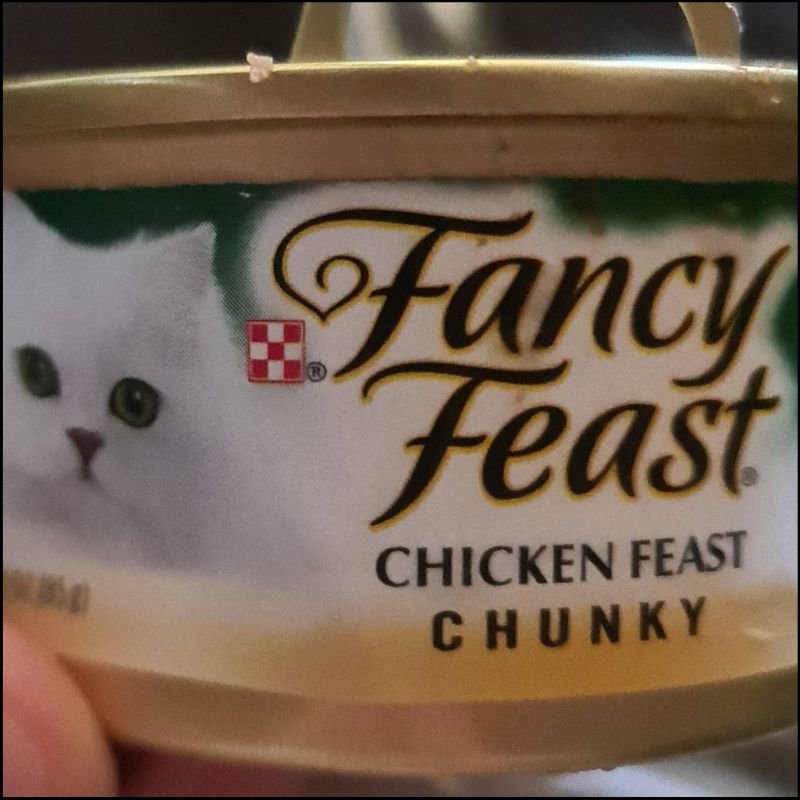 Summary
Fancy Feast is great value.
There's a lot of flavors, no added carbs, and fussy cat approval.
The classic pate is easy to chew for senior cats.
Our main issue is the mixed quality from tin-to-tin. Some just don't like as 'nice' served out as others.
Where to find Fancy Feast classic?
Read more: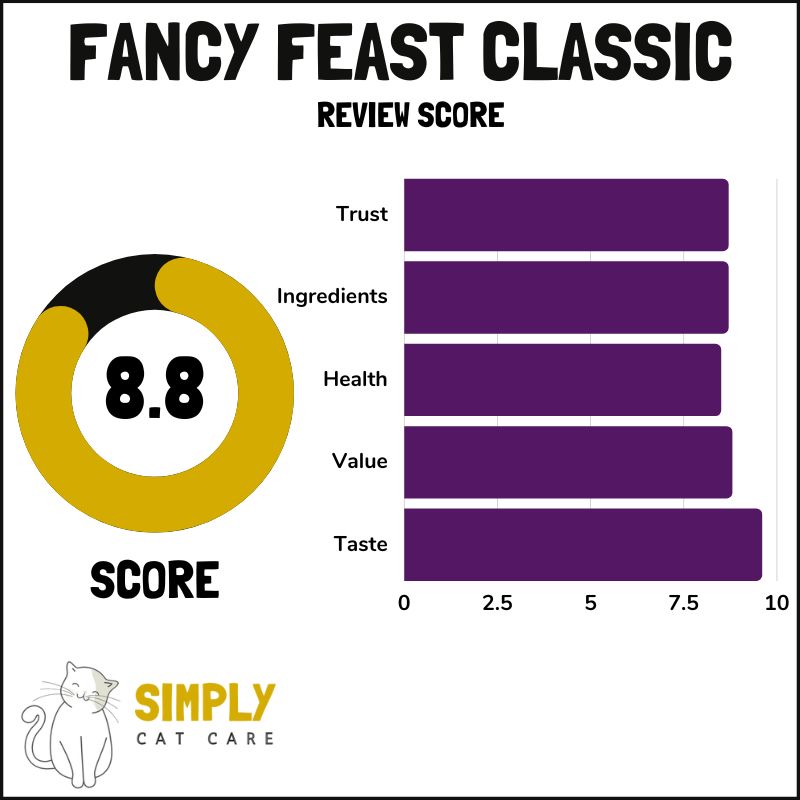 2. Tiki Cat After Dark
Healthiest Cat Food for Diabetic Cats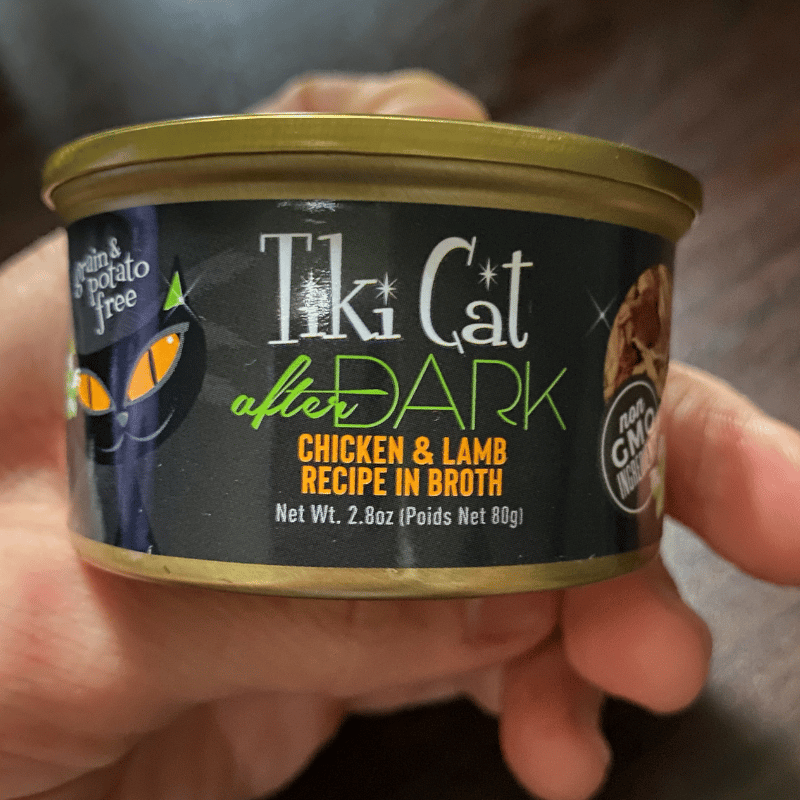 Summary
Tiki Cat After Dark is free of carbs. Perfect for diabetic cats.
It's rich in high protein ingredients, in authentic shreds. Picky cats will enjoy it.
This will help with weight control.
The main issue is the price here.
Best for:
Weight control
Easy digestion
Chicken lovers
Where to find Tiki Cat After Dark?
Read more: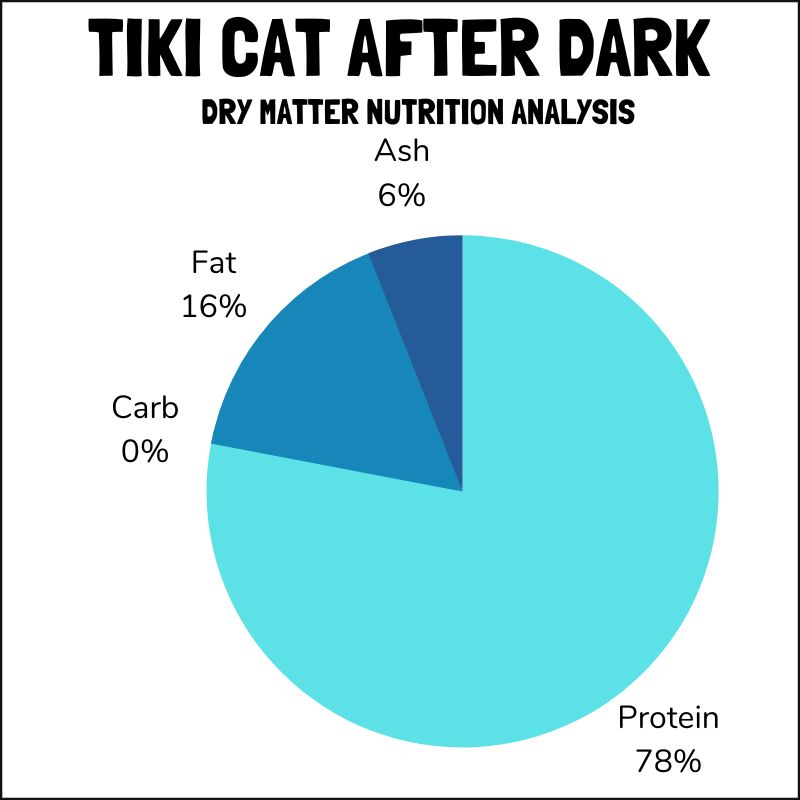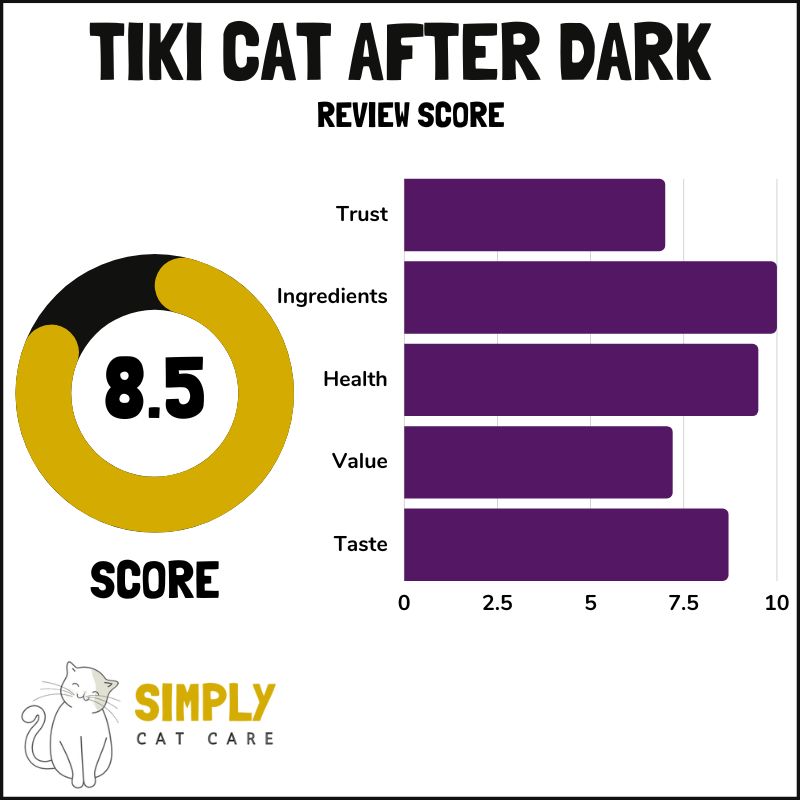 3. Ziwi Peak Air-Dried
Best Dry Cat Food for Diabetes
Review
Ziwi Peak is air-dried and carb free. It's your best dry cat food choice for diabetic cats.
There's no grains or legumes here. It's a complete meal for all life stages.
No meat meals. Great taste, although a little exotic.
The price is a steep though.
Best for:
Senior cat health
Easy digestion
Complete nutrition
Where to find Ziwi Peak?
Learn More: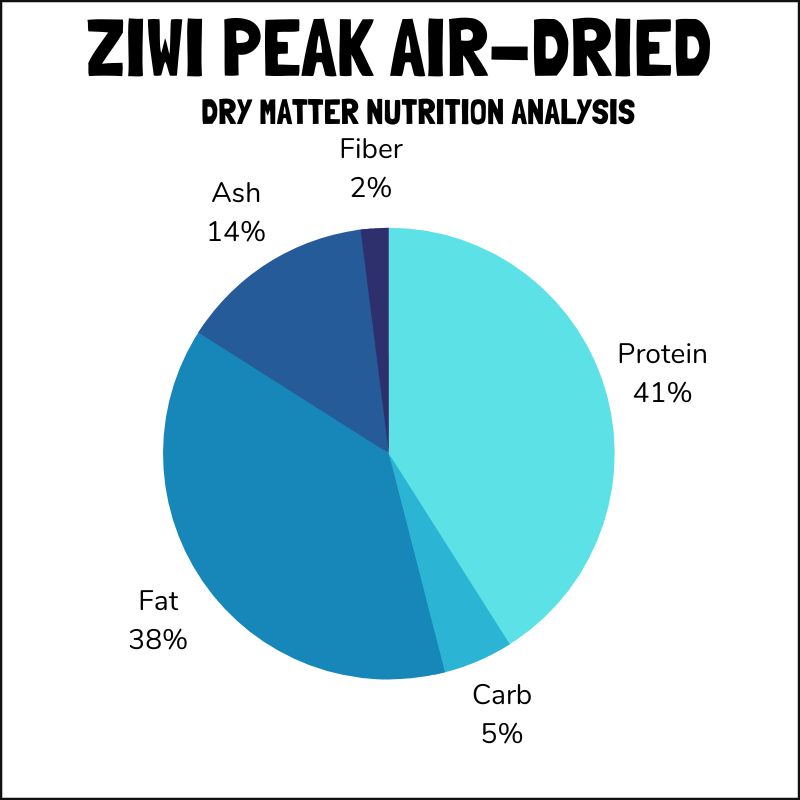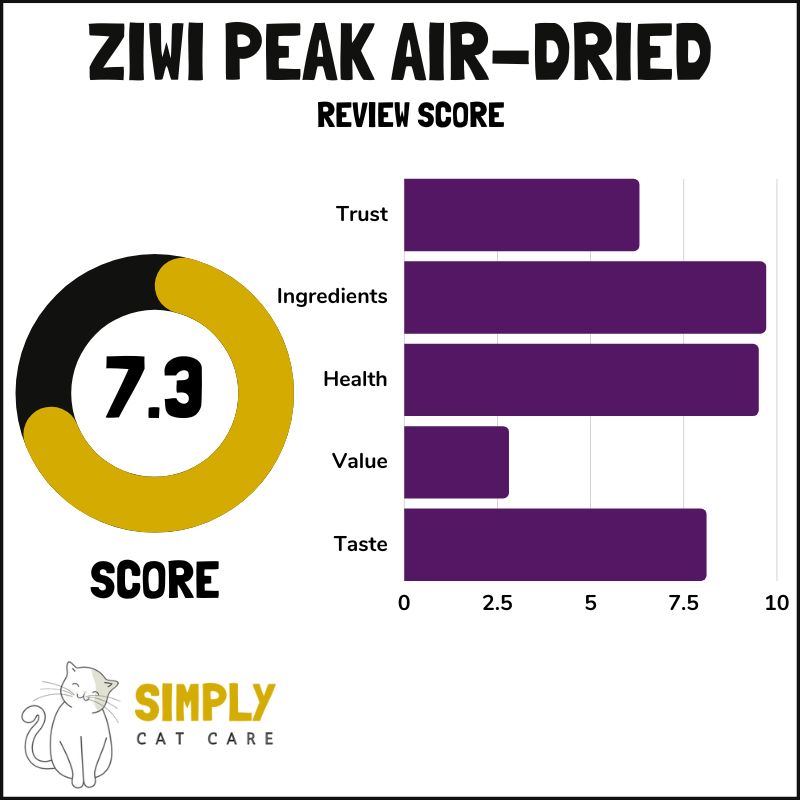 Full Diabetic Cat Food List
Still not sure?
Here's a comparison of the 10 best cat foods for diabetes I've tested.
Here it is:
A comparison of the best cat food for diabetic cats
Frequently Asked Questions
What Food Is Best for a Diabetic Cat?
Cat food with less than 6% carbs.
Wet cat food is the best choice, with more options under this.
Keeping carbs low helps manage blood sugar. Use an online calculator to check.
Remember:
Cats eat mice, not rice.
What Is the Life Expectancy of a Diabetic Cat?
About 3 years.
Cats can enjoy a normal life expectancy if their diabetes is managed.
Factors affecting lifespan:
Age of diagnosis
Overall health
Breed
Weight
Other health conditions
Sadly, about 30% of owners euthanize their diabetic cat within a year due to financial and emotional hardship.
Is Purina Good for Cats With Diabetes?
Mostly.
Purina has many brand including:
Fancy Feast
Purina ONE
Purina Pro Plan
Friskies
Most of their wet cat foods are low carb in our experience.
This includes Fancy Feast Classic, our recommended choice in this article.
Is High-Protein Cat Food Good for Diabetic Cats?
Yes.
Aim for >40% protein dry matter basis to prevent muscle loss.
Diabetic and senior cats are at risk of muscle loss.
Is Wet or Dry Food Better for a Diabetic Cat?
Wet food is best.
Most dry food contains too much carbohydrate for diabetic cats.
Wet cat food improves hydration. Diabetic cats are at higher risk of urinary tract infection, a problem water helps with.
Speaking of water, remember the golden rule:
Make the walk to water, shorter.
Add more bowls of water to give your cat easy access at all times. Consider different shapes and size bowls to best suit your cats preference.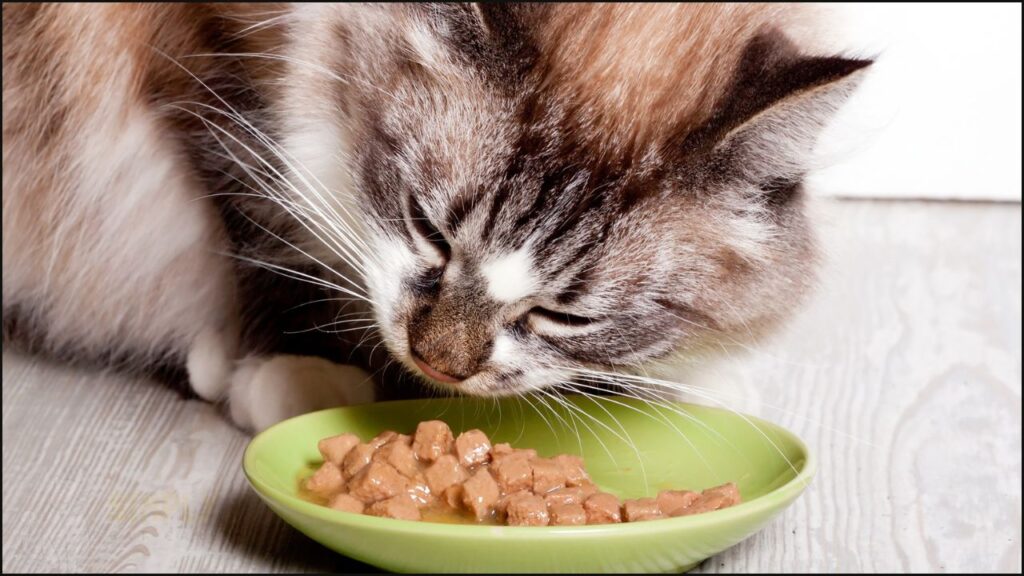 How Often Should a Diabetic Cat Be Fed?
Depends.
This depends on the insulin dose. Most recommend 2 meals as this is easier to manage with insulin doses.
Some long acting insulin forms (e.g. glargine) can allow for frequent small meals.
Speak with your vet for advice in this area.
Can Diabetic Cats Eat Grain Free Food?
Yes.
Grain free can exclude insulinogenic food sources like rice.
However, many grain-free cat foods swap out grains for other high carb foods including:
Potato
Tapioca starch
Peas
Lentils
Sweet potato
Don't rely on grain-free to be low carb. Use a calculator to check the dry matter basis of each nutrient.
Aim for fewer than 6% carbs dry matter.
What Happens if a Cat Misses an Insulin Shot?
Hyperglycemia.
Insulin allows sugar into the cells for energy.
Missing insulin shots = sugar can't get into cells. This causes hyperglycemia.
Without energy from sugar getting into cells, diabetic cats get hungrier. That can also cause weight loss from muscle wasting.
Other issues:
High blood sugar also increases water loss in the kidneys (called polydipsia).
Always make sure you take the dose recommended by your cat professional.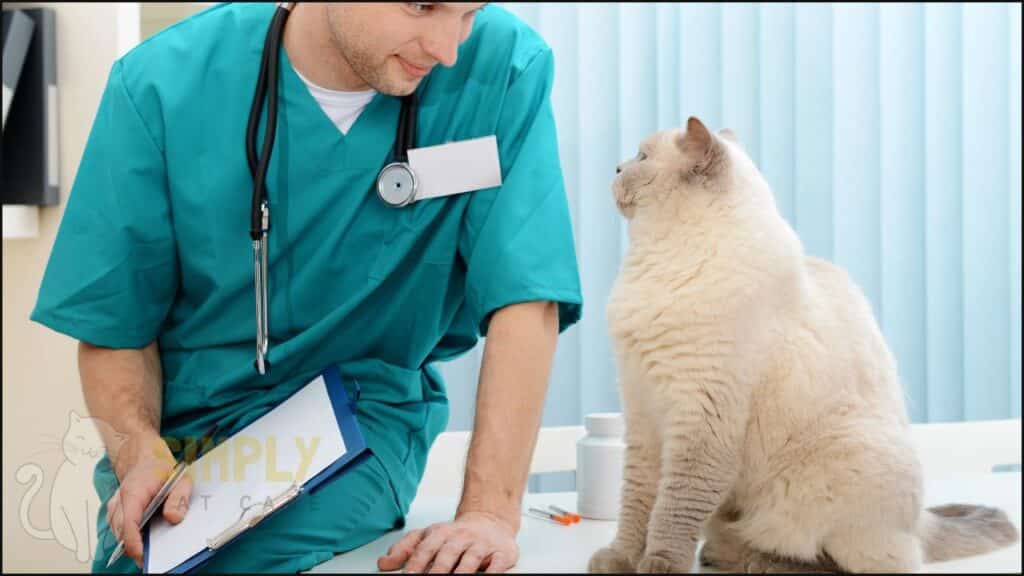 What Percentage of Diabetic Cats Go Into Remission?
If treated early (within 6 months of diagnosis), up to 84% of cats can enter remission.
Success depends on many factors including:
Age
Breed
Weight
Dietary adherence
How Can I Lower My Cats Blood Sugar?
Weight loss and low carb cat food.
Weight loss improves the effect on insulin in the body (called insulin sensitivity).
Improving insulin sensitivity = control blood sugar. Remember, cats need insulin to get sugar into cells.
Low carb diets limit the sugar entering your cats body, making things easier.
90% of cats have type 2 diabetes. This type of diabetes is related to diet and lifestyle.
Losing weight helps improve insulin function. Aim for a healthy weight (BCS of 5).
Use a calculator to find out how much to feed your cat.
Here's another tip:
Play with your cat. As little as 10 minutes of exercise can help cats lose weight.
Learn More:
Is Blue Buffalo Good for Diabetic Cats?
Most Blue Buffalo products are grain-free but use high carb ingredients like potato.
Blue Buffalo have a wide range of dry and wet cat food including:
Blue Life Protection
Blue Wilderness
Blue Freedom
Blue Basics
Blue True Solutions
Blue Buffalo Natural Veterinary Diet
Blue Tastefuls
Baby Blue
I couldn't find any suitable products and found inconsistency with nutrition reporting.
For example, the Blue Buffalo Wilderness Chicken Kitten ingredient list includes potato (high in carbs).
On the other hand, the nutrition information adds up to ~0% carbs ME. Not possible.
One of the answers on the question tab says there are 4% carb as fed (~15% ME).
What Triggers Diabetes in Cats?
Obesity is a main cause of type 2 diabetes in cats. It increases the risk over 4 x compared to cats at a healthy weight.
Helping your cat lose weight can help a cat enter remission.
Is Turkey Good for Diabetic Cats?
Yes.
Turkey is a high protein and low carb animal based food.
It isn't a complete food by itself.
You'll want to make sure you feed your cat food that meets AAFCO's guidelines as a sole source of nutrition.
Are Eggs Good for a Diabetic Cat?
Yes.
Eggs are a high protein food that diabetic cats can enjoy.
Make sure to factor in the calories from eggs into your cats daily intake.
You don't need to give eggs raw. Feel free to hard boil them.
Is Yoghurt Good for Diabetic Cats?
No.
Dairy milk and yoghurt contain sugar in the form of lactose. This bumps up a cats carb intake.
Whilst some yoghurt is lower in sugar (e.g. plain Greek yoghurt), it's not the best choice for diabetic cats.
Learn More:
What Is My Diabetic Cat Always Hungry?
Insulin takes sugar from the blood into cells for energy.
In diabetes, insulin either doesn't work as well or there isn't enough in the body.
That means the cells don't get the energy they need. This is why diabetes results in hunger if not well managed.
If not treated, a diabetic cat would waste muscle and fat whilst starving. Extra sugar passes out the pee into the litter tray.
Take care to give your cat insulin as directed by your care professional.
Stick to low carb cat food to help your cat avoid blood sugar fluctuations.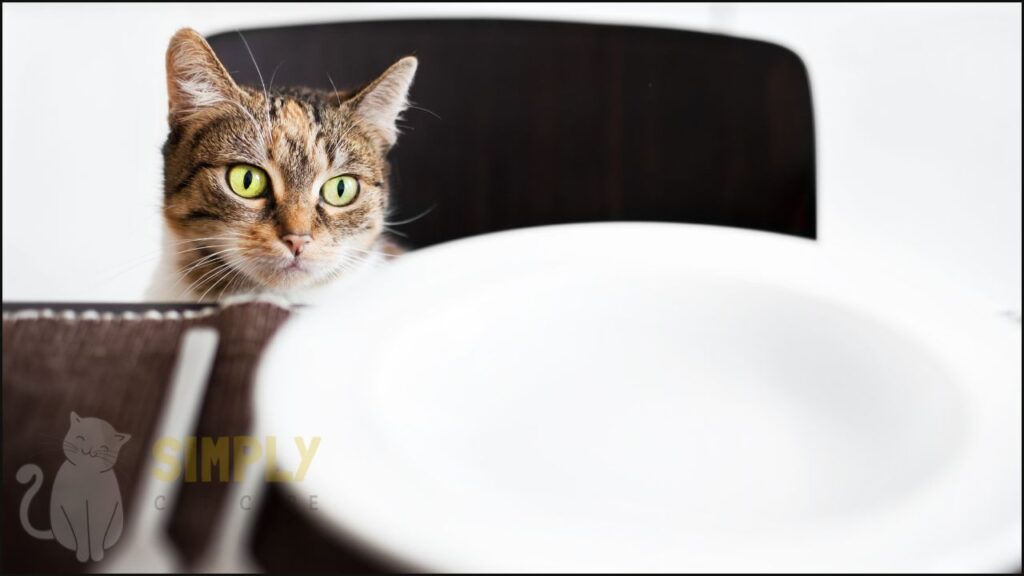 Can I Make Diabetic Cat Food at Home?
You can but I don't recommend it.
Most cat food recipes found online suck.
A balanced homemade cat food diet must include a range of muscles, organs, and even bone. This gives your cat the nutrients they need.
Most online recipes forget sources of zinc, iron, and copper among other nutrients. Among that, some include toxic ingredients like garlic.
Do Cats With Diabetes Suffer?
They might.
Diabetic cats have a higher risk of diabetic neuropathy. This affects walking, jumping, and other motor actions.
Diabetes can also increase hunger. Frequent vet visits can cause stress to cats.
Although your cat can't communicate suffering, it's fair to say diabetes isn't a fun time.
Are Veterinary Diets Good for Diabetic Cats?
One study compared the following two foods on diabetes remission rate:
Moderate carb and high fiber diabetic cat food (Hill's w/d canned)
Low carb and low fiber (Hill's Science diet feline growth) kitten food
More diabetic cats in the kitten food group went into remission (68%) compared to the diabetic food (41%).
This suggests cutting carbs is a better strategy than adding fiber. Veterinary diets aren't always best.
What is Diabetes in Cats?
Feline diabetes is a metabolic disorder leading to high blood sugar.
Insulin is a hormone that helps sugar enter cells for energy use. Diabetes is a result of defects in the way insulin is produced or how it is working.
How is Diabetes Diagnosed in Cats?
A vet uses a range of diagnostic tests to find out if your cat has diabetes.
Here are diabetic blood values in cats:
Blood glucose (any time): >180–288 mg/dL
Fasting blood glucose: 3.0–6.5 mmol/L
Which Cats Are Most at Risk of Diabetes?
Obese cats are over 4 times more likely to get diabetes.
Other risk factors include:
Ageing
Being male
Indoor restriction
Low activity
Breed
Corticosteroid usage
Burmese cats are four times more likely to get diabetes. Diabetes affects 10% of Burmese cats over 8 years.
What Are the Symptoms of Diabetes in Cats?
Clinical symptoms include:
Polyuria (excess urination)
Polydipsia (excess thirst)
Weight loss
If you notice any of these symptoms, see a vet.
How Many Cats Get Diabetes?
At least 1 in 81 cats will get diabetes (as of 1999).
The prevalence of feline diabetes is increasing. In 1970, the rate of diabetes was 1 in 1,250 cats.
How Do You Manage Diabetes in Cats?
Speak to your vet for a diabetes management plan for your cat.
The goal is of management is strict glycemic control (blood glucose <10mmol/L), whilst avoiding hypoglycemia.
Some cats may need a portable glucose meter calibrated for feline blood. This helps you know if your cat has high blood sugar.
Can You Reverse Diabetes in Cats?
Many cats go into remission with dietary therapy.
A high protein and low carb diet is best for diabetic cats. ~80% may enter remission eating a diet of less than 6% carbohydrate (dry matter) with medical care.
Is Nulo Cat Food Good for Diabetic Cats?
Yes.
Nulo freestyle wet cat food is suitable for diabetic cats.
We looked at Nulo Freestyle Duck & Tuna.
This cat food is 5.8% carbs ME, meeting recommendations. It's suitable for all life stages.
A great budget pick.
What Can I Feed My Diabetic Cat to Gain Weight?
Feed a diabetic cat a high protein diet. Aim for 40% protein ME or more.
This helps diabetic cats maintain muscle and keep the weight on.
What Is the Best Over the Counter Cat Food for Diabetic Cats?
I recommend Tiki Cat After Dark for diabetic cats needing to lose weight. It's high in protein and contains no added carbs.
To help gain weight, Feline Natural is a great filler-free choice. It's got more fat to boost calories.
If you're on a budget, check out the following (all contain fewer than 6% carbs ME):
Conclusion
Choose wet cat food with less than 6% carbohydrate.
This helps control blood sugar. It improves the chance of remission.
Our best cat food choice is Fancy Feast Classic. It's under 6% carbs, high in protein, and great for fussy cats.
Our top picks:
Fancy Feast Classic | Best Value
Tiki Cat After Dark | Healthiest Choice
Ziwi Peak Air-Dried | Best Dry