3 Best Cat Food For Gassy Kittens to Help Clear The Air
Disclaimer: As a Chewy and Amazon affiliate, I earn from qualifying purchases. This does not impact our reviews and comparisons.
To help your kitten have less gas avoid high fiber foods.
Peas, chickpeas, and lentils are high fiber foods that worsen gas. Consider small portion sizes.
Here's our top 3 best cat food for gassy kittens:
Tiki Baby Cat

Added taurine & DHA for kittens
Low carb (0%)
Low fiber (8%)
Not sure what to feed a gassy kitten?
Flatulence is an unpleasant problem that many cats and kittens have. Aside from stinking up the house, it's a sign your kitten is having a hard time digesting food.
Fortunately, there are easy things that help solve the problem.
In this article, I'll help you find the best cat food for a gassy kitten to clear the air. I've tested these foods with my cat team to find what works best.
So how do we get rid of these stinky kitten farts once and for all?
Let's find out…
I am not a veterinarian and I recommend seeking the advice of a vet for any further questions. This article is not intended as a replacement for medical advice.
3 Best Cat Food for Gassy Kittens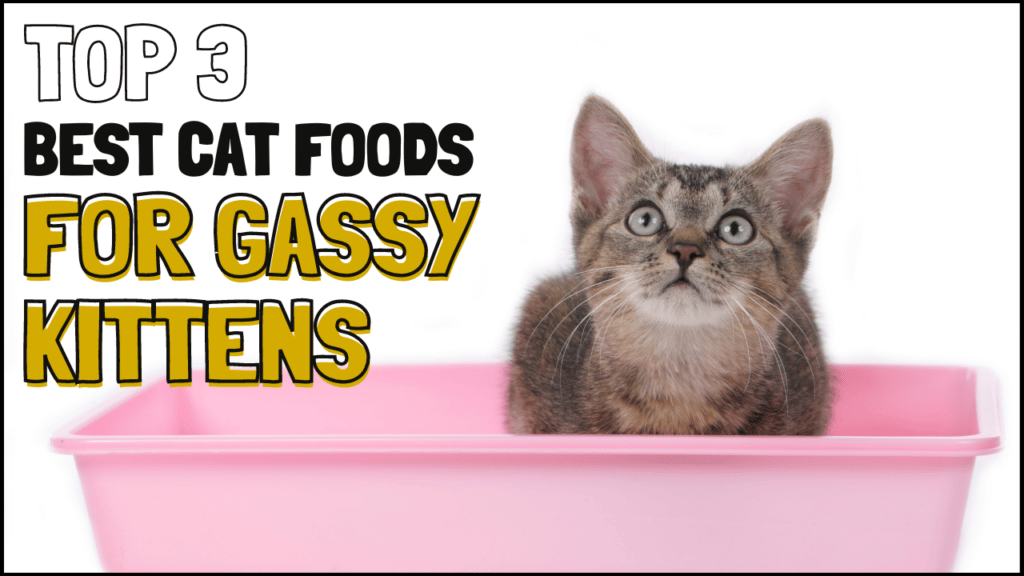 The products I chose are from tested products.
I won't recommend products here that I haven't tested to get the meow of approval with our cats.
Best Cat Food for Gassy Kittens Overall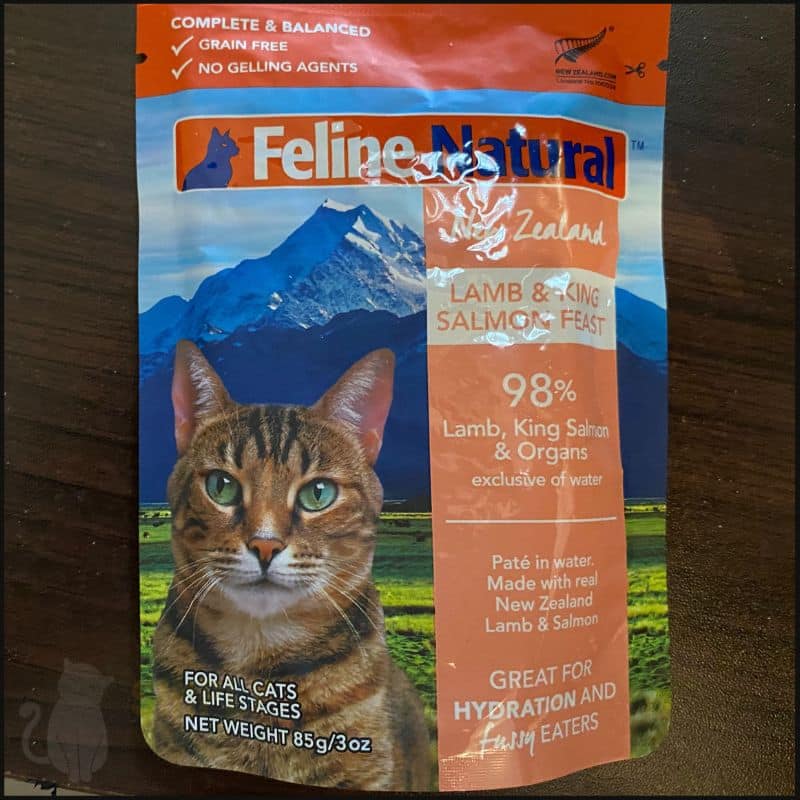 Why is this good for gassy kittens?
Feline Natural helps gassy kittens as it doesn't contain any hard-to-digest grains, legumes, or gums. It offers complete nutrition for growth.
Another great benefit of this cat food is the easy to serve pouch. You can apply smaller serves to help make life easy for kittens.
The main issue is the price here. Fussy kittens might not enjoy the taste.
Nutrition (Dry Matter Basis)
Protein: 52%
Carbs: 2%
Fat: 36%
Ash: 10%
Fiber: 1%
Learn More: Feline Natural Cat Food Review
Best Cat Food for Gassy Kittens Runner Up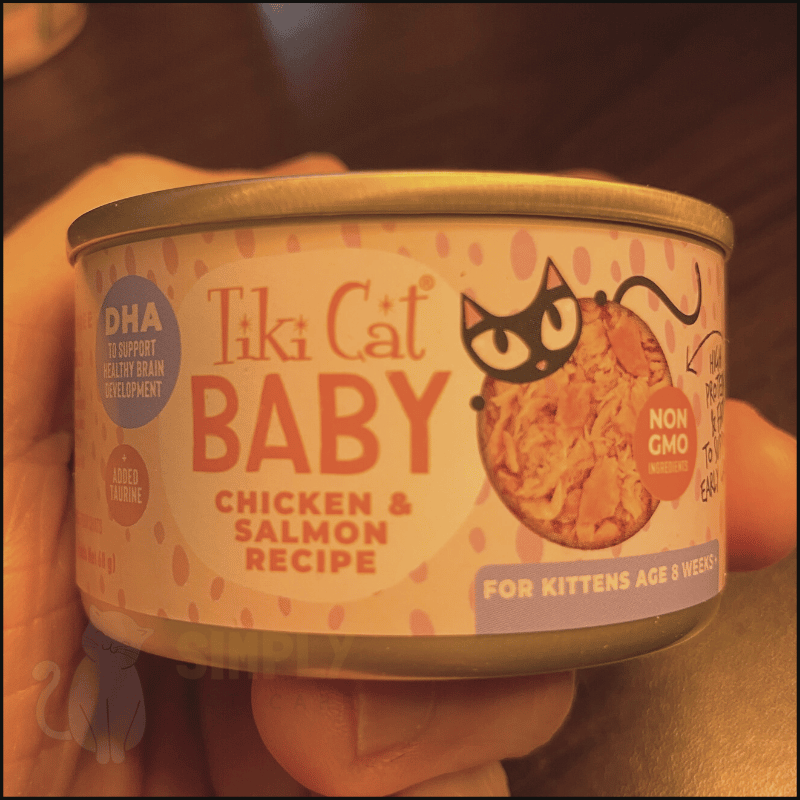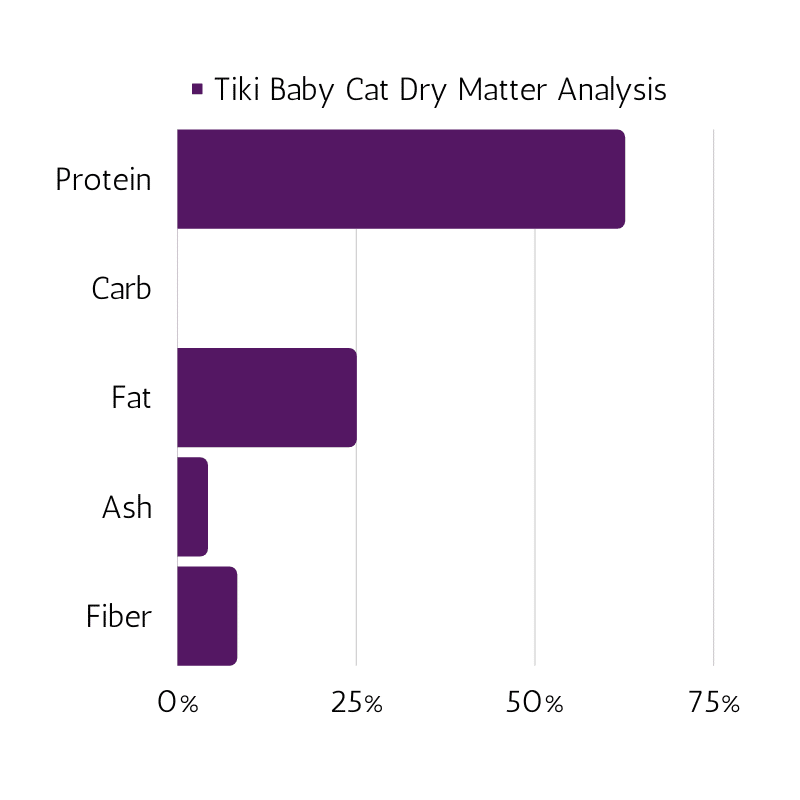 Why is this good for gassy kittens?
A high protein kitten food with no added grains or legumes. This will help kittens enjoy easier digestion.
Our cat loved this food and enjoyed the authentic meaty shreds on offer.
On the other hand there's a lack of reviews to go by here. The limited range of flavors is also an area for improvement.
Learn More: Tiki Baby Cat Review
Best Value Cat Food for Gassy Kittens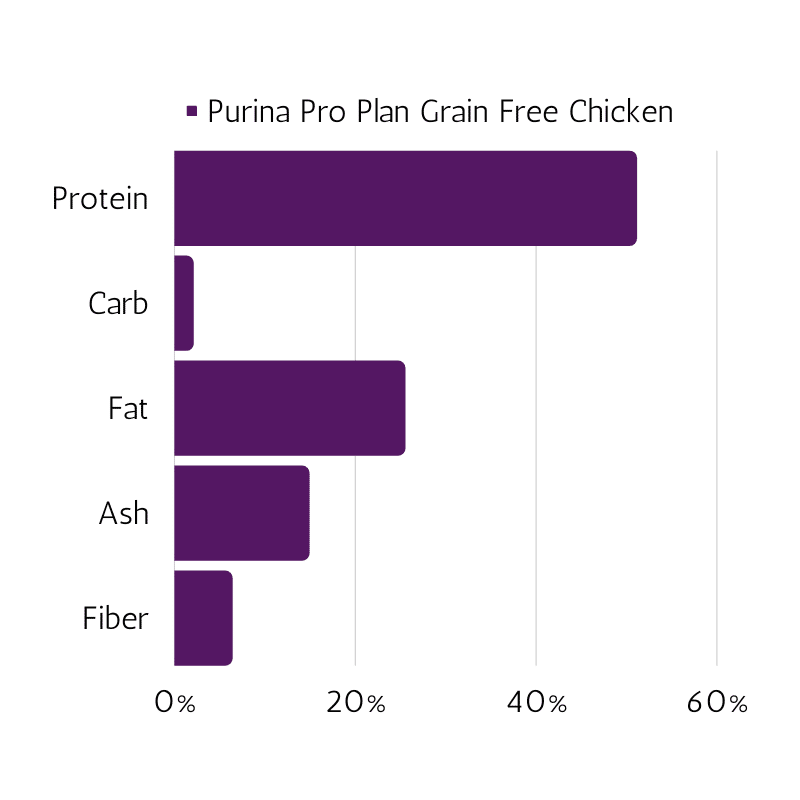 Why is this good for gassy kittens?
A meat rich popular kitten food without legumes. Our cat loved it and gassy kittens will find relief.
On the downside, it does contain meat by-products. This does help make this more affordable though.
.
Learn More: Purina Pro Plan Kitten Food Review
How Did I Choose These Products?
I have a database of popular cat foods.
For this article I filtered wet kitten foods excluding any trouble ingredients for digestion.
This includes:
Peas
Lentils
Pea protein
Chickpeas
Carrageenan
Fiber
Grains
Vegetables
Barley
Oats
I also left out cat foods over 12% carbs on a dry matter basis. Excess carbs are harder for cats to digest (learn more in this review).
Here's a full list of the best cat foods for gassy kittens:
A comparison table of the best cat foods for gassy kittens
(*dry matter basis)
Buying Guide
A low fiber kitten food will help kittens enjoy easier digestion.
Steer clear of the following ingredients to clear smelly farts:
Look on the cat food label to check for any of these ingredients. Steer clear if they're high on the list, as this means there's more of the ingredient.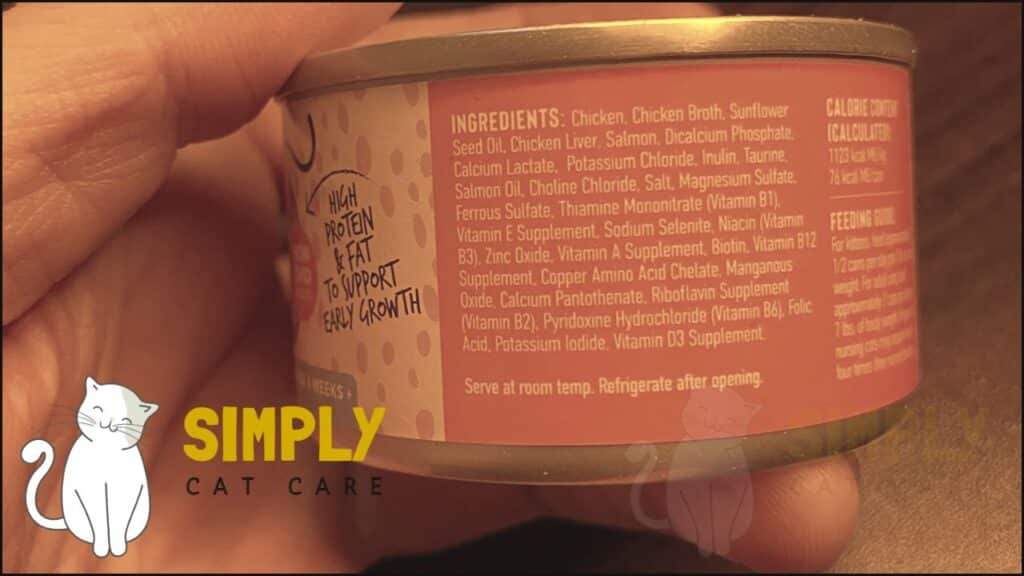 You'll also want to make sure the kitten food is suitable as a sole feeding option. Look for the following statement:
Formulated to meet the nutritional levels established by AAFCO for (either all life stages or growth)
All life stages means the cat food is suitable for kittens, adults and/or senior cats. A cat food meeting the needs for growth meets the nutritional needs of kittens.
Let's check out some other things to look for…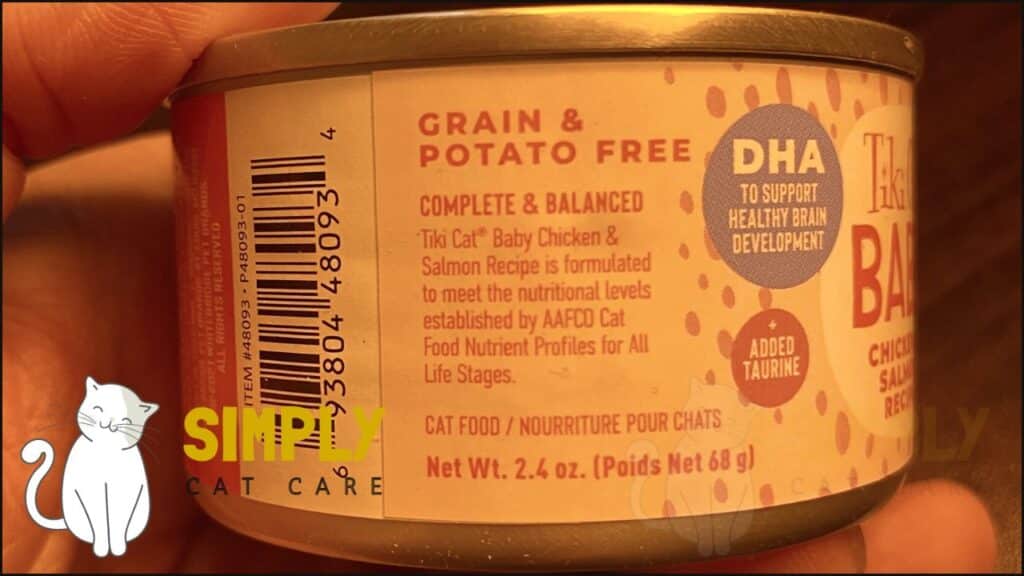 Choose Kitten Food High in Animal Based Ingredients
Animal food sources are the best choice for kittens, as carnivores. They are easier to digest and break down.
Kittens need animal-based foods as they provide the nutrients needed for growth. This includes:
Essential amino acids
Essential fatty acids
Micronutrients
Look for kitten food that includes named animal based food sources high on the ingredient list.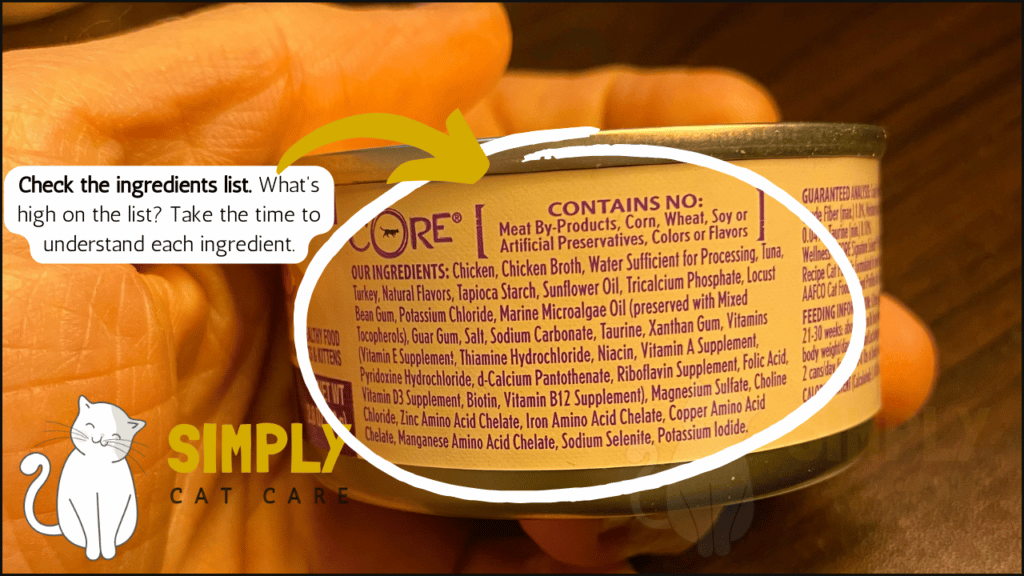 Choose Wet Cat or Kitten Food
The high moisture content of wet cat food helps hydrate your kitten if they have a diarrhea episode.
A healthy cat or kitten needs at least 30mls of water per pound of body weight. If your kitten isn't drinking enough water from the bowl, consider a higher moisture content food.
Wet foods are also higher in animal based ingredients and lower in gas producing legumes. It's an easy switch that will help kittens enjoy easier digestion.
What Ingredients Should I Avoid to Help a Gassy Kitten?
Here are some key things to avoid in a kittens diet.
Dairy
Too much dairy results in flatulence due to the presence of lactose. Lactose is a milk based sugar that kittens can find hard to digest in high amounts.
Most cat foods don't contain dairy, but it's best to double check the ingredients list.
If you choose to give your kitten milk, choose lactose-free milk for relief from digestive issues.
Learn More:
Legumes
Legumes increase gas in cats.
Types of legumes include:
Peas
Chickpeas
Kidney beans
Pinto beans
Legumes contain nonabsorbable oligosaccharides (a type of carbohydrate). These provide fuel for bacteria to produce gas, which results in a gassy kitten.
Many cat foods use legumes as a cheaper source of nutrition. Avoid foods with these ingredients to help a kitten with gas.
Dry food tends to use more legume based ingredients than wet. Another great reason to stick to a wet cat food as a main food source!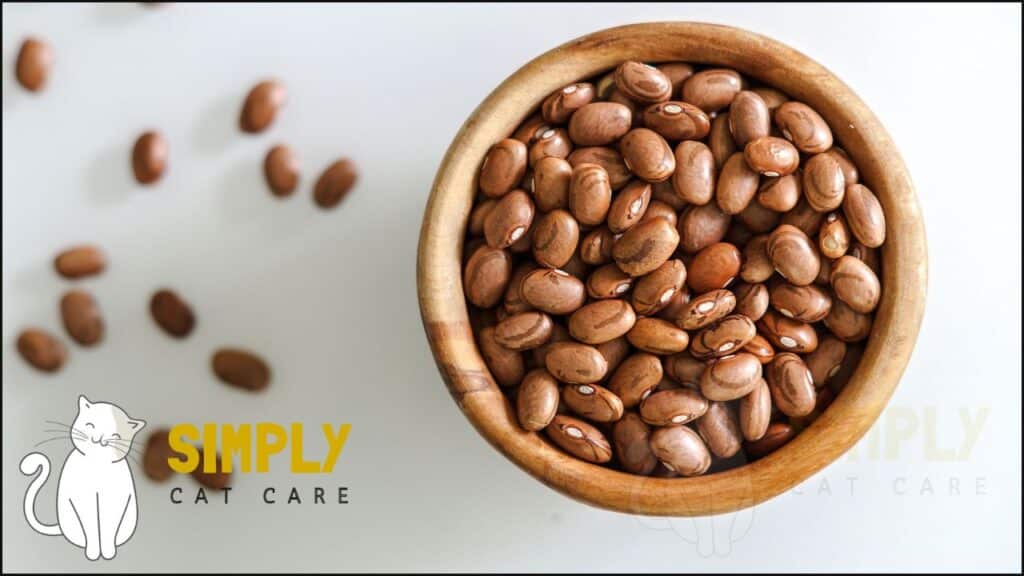 Carbohydrates
A diet of over 25% carbohydrate on a dry matter basis is hard for a kitten to digest.
Cats have fewer enzymes for carbohydrate digestion than humans. As carnivores, kittens thrive off animal foods to meet their nutritional needs.
Undigested carbohydrate increases bacterial fermentation. This causes unpleasant gas.
When tested, a cat is able to digest between 94-98% of cooked starch foods. However, its the total amount that is most concern.
Research suggests limiting a cats diet to ~12% carbs on a dry matter basis or less. Use a calculator to find out the dry matter carbs from the guaranteed analysis.
Most wet cat food is lower in carbohydrate and a great choice.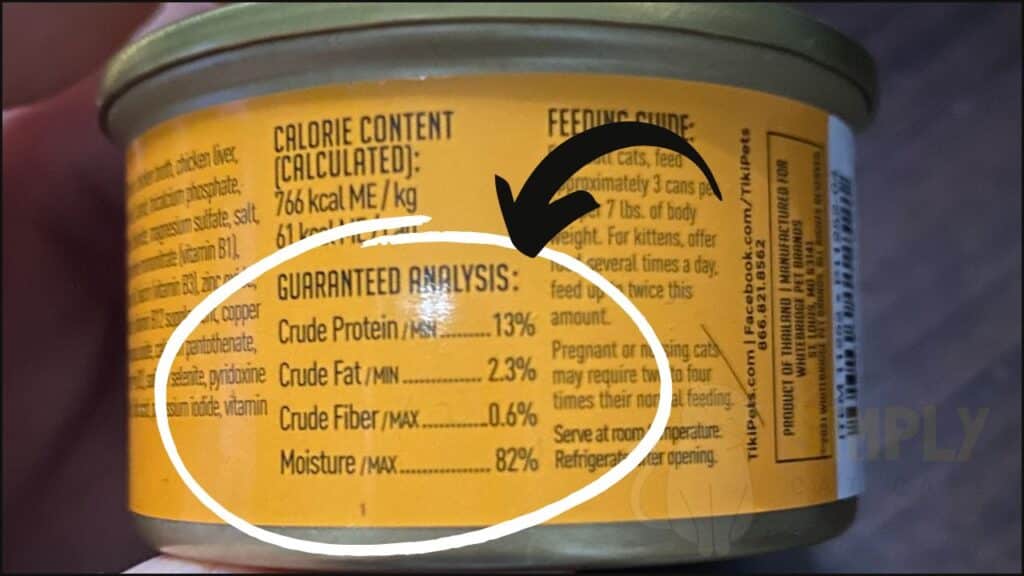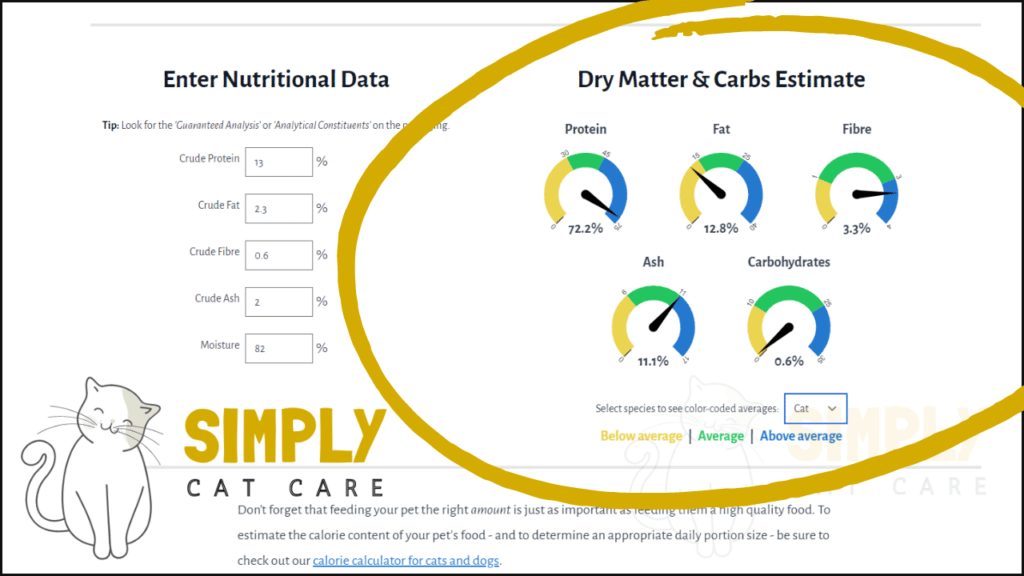 Functional Foods
There are no proven functional foods that help with flatulence in kittens.
Functional foods include:
Prebiotics
Probiotics
Chinese rhubarb
Rice bran
Apple pomace
Herbs
Some ingredients such as rice bran and apple pomace decrease taurine digestibility. This is problematic since taurine maintains heart and eye health.
Ultimately, these foods aren't proven to help kittens find relief from gassy farts.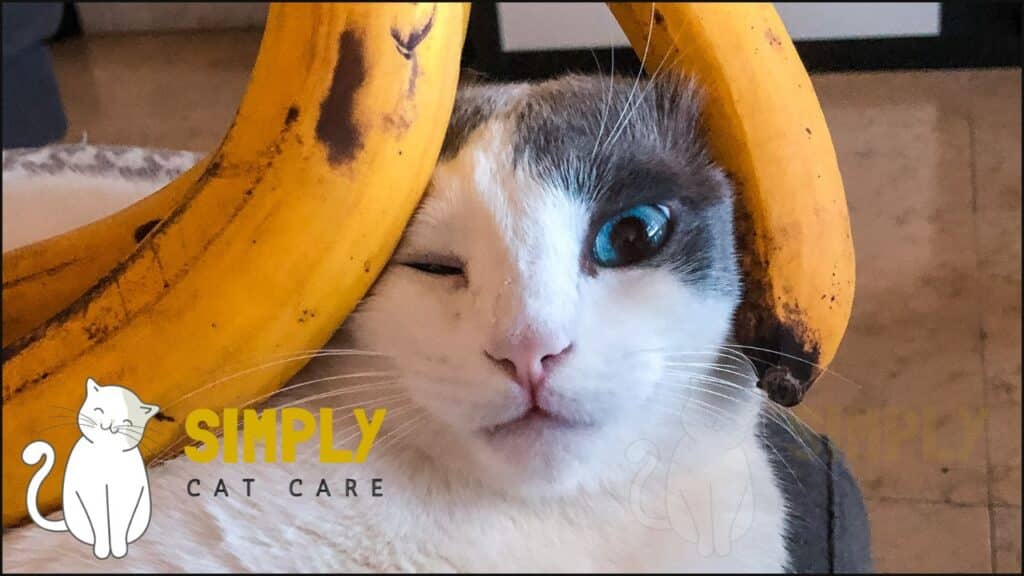 FREQUENTLY ASKED QUESTIONS
Why Do I Have a Gassy Kitten?
The following things create gas:
Fermentable fibers
Legumes
Resistant starch
Lactose
Swallowing air
Eating too fast
Carrageenan
Gas is caused by undigested food, which leads to bacterial fermentation.
Legumes contain nonabsorbable oligosaccharides (a type of carbohydrate). These provide fuel for bacteria to produce gas, which results in a gassy kitten.
Sulfur-containing foods create odor. These include things like onions, garlic, broccoli, and some high-protein foods.
Cats should not eat many types of plant-based foods due to a lack of enzymes in the liver.
Gas may also be a sign of a problem that requires vet assistance including:
Inflammatory bowel disease
Small intestinal bacterial overgrowth
Wheat sensitive enteropathy
Food sensitivity
If symptoms persist, see a vet.
Learn More: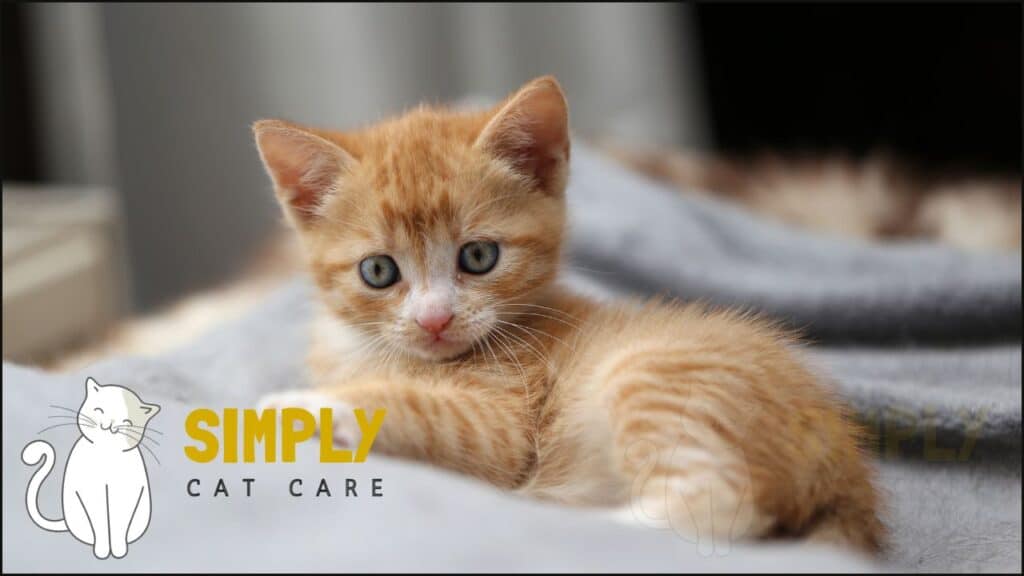 What Are the Signs Your Kitten Is Gassy?
Flatulence
Belching
Abdominal distention
Diarrhea
Foul odor on the breath
How Do I Help a Gassy Kitten?
Treatments include:
Reducing fiber to less than 10% on a dry matter basis
Avoiding legumes
Avoiding foods high in resistant starch
Offering small frequent meals
Discouraging rapid eating (e.g. using a slow feeder)
Flatulence is normal on occasion but may be a sign of irritable bowel syndrome if symptoms persist. The prevalence of irritable bowel syndrome is 10-20% in humans and at least 10% in cats.
An elimination diet using low FODMAP foods is the gold standard treatment for humans.
FODAMPS stands for:
Fermentable oligosaccharides
Monosaccharides and
Polyols
The main foods containing FODMAPS are legumes, vegetables, fruits, dairy, and grain-based foods.
Since cats are obligate carnivores a low FODMAP diet would offer the same benefits. If many humans struggle to digest these foods, it is likely a cat would too.
Cats may also have food intolerances to:
Wheat
Barley
Colors
Gums
Histamine
Choose a wet canned food with no added grains or additives for best results.
Does Wet Cat Food Make Cats Gassy?
No.
Undigested foods or undiagnosed medical conditions make cats gassy.
Wet canned food may help cats with diarrhea enter remission. Canned foods with added legumes, fiber, vegetables, fruits, and grains may cause digestive issues.
A wet canned kitten food with no added grains, vegetables, legumes and/or additives is the best choice to clear up gas.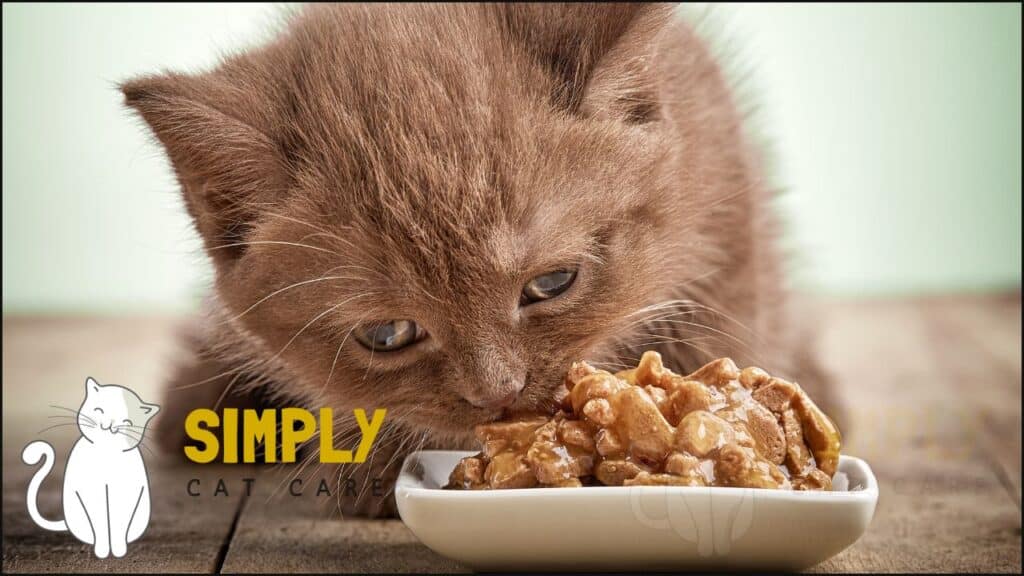 What Do I Feed a Kitten That Has Gas?
Choose wet canned kitten food with no added grains, vegetables, legumes and/or additives. Make sure the food meets the nutrient needs for growth and/or all life stages.
Keeping the ingredient list to a minimum helps isolate and solve the problem.
What Is the Easiest Food for Cats to Digest?
Wet canned cat food with limited ingredients.
Cats are obligate carnivores that use protein as a main source of energy. They have fewer enzymes involved in digesting carbohydrate-based foods.
Most manufactured foods have very little resemblance to what cats eat in the wild.
Are Sedentary Kittens at More Risk of Flatulence?
No. If anything, exercise may increase gas by increasing air ingested.
Which Cat Breeds Are More Prone to Having Gas?
Brachycephalic breeds.
A brachycephalic breed is a breed with a shortened face. Breeds include:
Persian
Himalayan
Burmese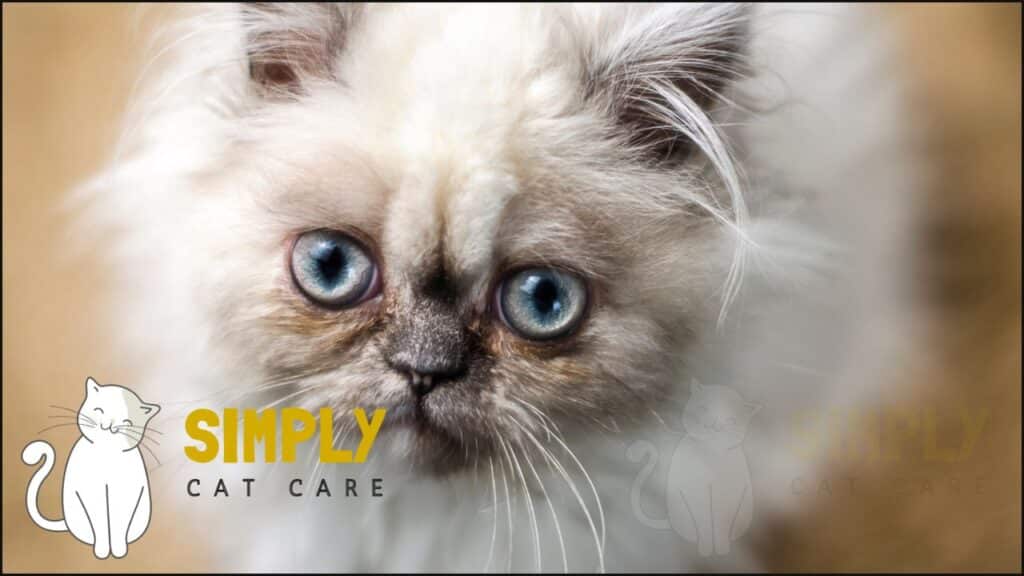 When Should I Call a Vet?
Call a vet if dietary treatment doesn't help with gas.
Also contact a vet if you notice any unusual changes in your kitten including:
Diarrhea
Weight loss
Refusal to eat
How Much Do I Feed a Kitten?
Kittens need a high-calorie and protein diet.
An online calculator will help you find out the food needs for a kitten.
Learn More:
Conclusion
In this article, I talked about the best cat food for gassy kittens.
Gas is often caused by eating too many indigestible ingredients. This includes legumes, dairy, and grains. The result of these indigested foods is fermentation by bacteria, creating gas.
Giving a kitten a limited ingredient wet canned food helps with flatulence. If symptoms persist, consult a vet.
| | | |
| --- | --- | --- |
| | | |