Disclaimer: As a Chewy and Amazon affiliate, I earn from qualifying purchases. This does not impact our reviews and comparisons.
By-products are the leftover parts of food not used for human consumption. They include a variety of animal sources and can increase the risk of allergies.
Whilst needed in a cats diet, it's preferable to know the exact source of ingredients and amount.
Here's our top 5 cat foods without by-products for peace of mind:
Cats can suffer allergies to different protein sources. Research find some cat foods have meats not listed on the ingredients.
Whilst cats need a range of organs and bones for a range of nutrients, it's best to know what you're getting.
In this article I'll help you find the best cat food without by products. I'll include a buying guide and answer some frequently asked questions on the topic.
So, are meat by-products really that bad?
Let's find out…
I am not a veterinarian and I recommend seeking the advice of a vet for any further questions. The advice in this article is not intended as medical advice.
Buying Guide
Check the ingredients.
This is usually on the back label. Look for the following terms:
Meat by products
Poultry by products
Chicken by products
Animal plasma
Poultry by product meal
Poultry liver
You'll tend to find more by-products in cheaper cat food.
Be careful if you're after budget cat food, to double check.
Another thing you want to be mindful of is how high the ingredient is listed. The higher the ingredient on the list, the higher in weight that ingredient.
If meat by-products are a first ingredient, that means this is the highest weight ingredient in the food.
As the source of food is vague in by products, an ingredient higher on the list is less desirable.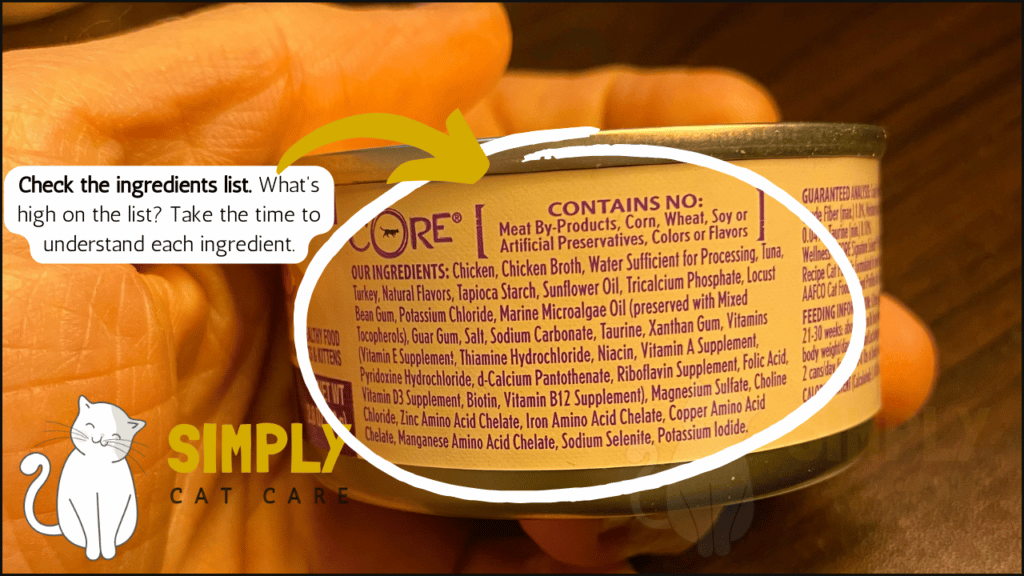 5 Best Cat Food Without By-Products
1. Best Overall
2. Best for Kittens
3. Best Dry Cat Food
4. Best for Picky Cats
5. Best Affordable Choice
How Did I Choose These Products?
I have a database of over 50 popular cat foods (US based). For this article I filtered out cat food with any by-product ingredient.
I filtered out cat foods that are over 12% carbs on a dry matter basis. When given a choice, cats prefer food around this amount. Low carb diets are the best choice for cats, as carnivores.
I tend to suggest products I've had 'hands on' experience with in my recommendations, so you might see some other great cat foods worth a look.
Here's a full list of the best cat foods without by products:
Frequently Asked Questions
What Is Meat by Product in Canned Cat Food?
A meat by-product is a secondary product leftover from a primary product. This usually means the leftover body parts from meat used for human food supply.
Some parts of the animal carcass aren't considered attractive or human friendly for profit. Those parts tend to find their way into cat food.
Whilst this doesn't sound pleasant, cats are carnivores. They rely on eating the carcass of prey in the wild to meet their nutritional needs.
It's also better for the economy to not put those parts to waste.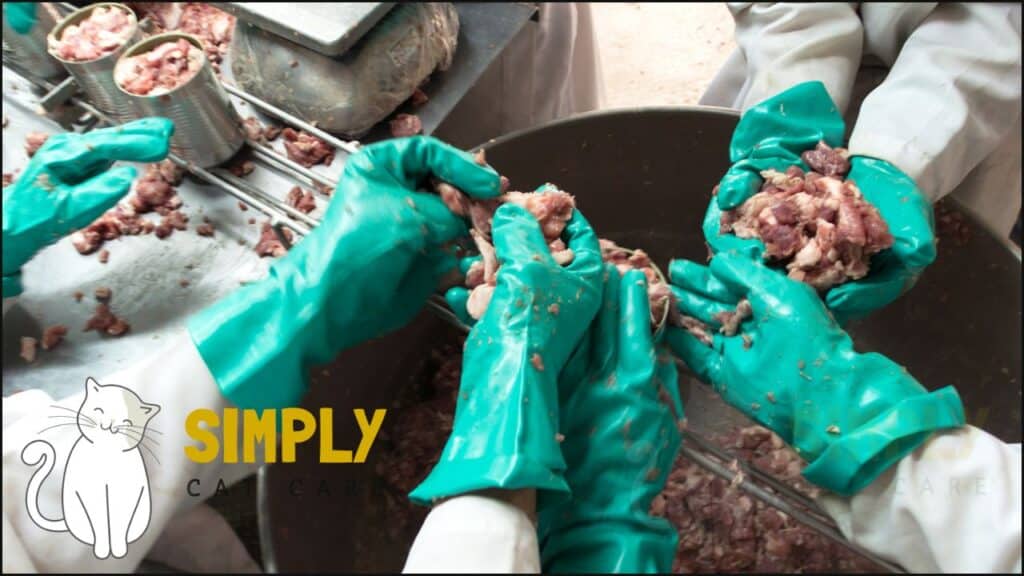 What Are Examples of Animal by Products?
Meat by-products can include the following sources:
Lungs
Spleen
Kidney
Brain
Liver
Blood
Bone
Fatty tissue
Intestines (without contents)
Stomachs
Heads
Chicken feet
Meat by-products don't include the following:
Pet food regulations don't include animals that died outside of slaughter. Manufacturers can't pick up dead animals laying around and toss them in the food unless rendered and heat treated.
Many dry cat foods use rendered meat, so if you'll want to stick to wet food to avoid rendered meat for the most part.
If the pet food label says 'meat by-products', this means any leftover meat sources from cattle, pigs, sheep, and/or goats. If the meat source is something other than this, the source must be named.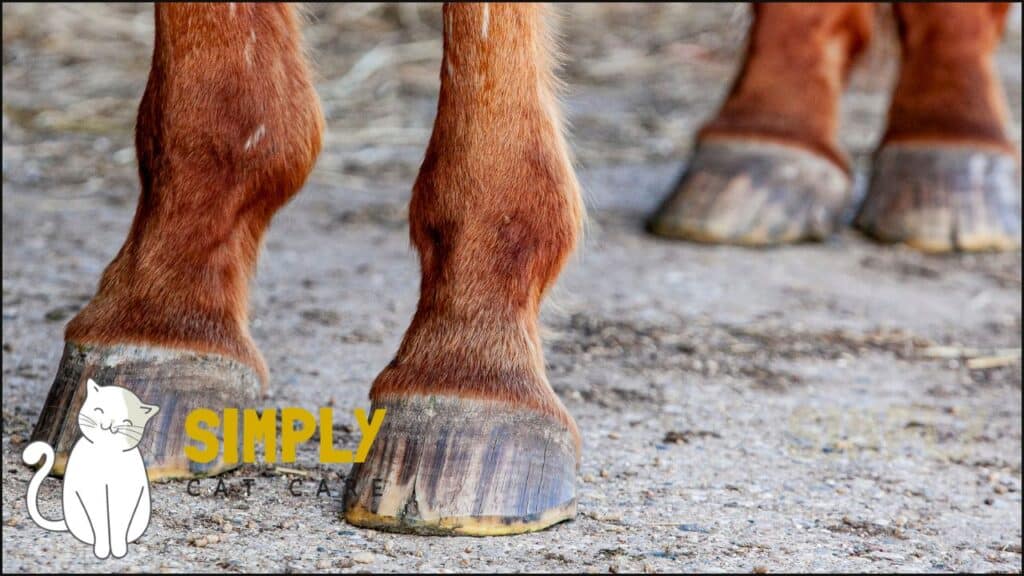 What's Wrong With by Products in Cat Food?
There isn't anything wrong with meat by-products in cat food. They are safe for your cat to eat and provide a source of protein, vitamins, and minerals.
In fact, your cat needs organs and bones. They provide essential nutrients not find in the proper amounts in 'attractive' meat sources like muscle meat.
A diet of only cooked muscle meat will result in health problems related to calcium deficiency.
What is problematic about by products is the ratio of different meat sources and the fact they aren't named.
There's little to say how much of the by-product is intestine, brains and some egg shells for example.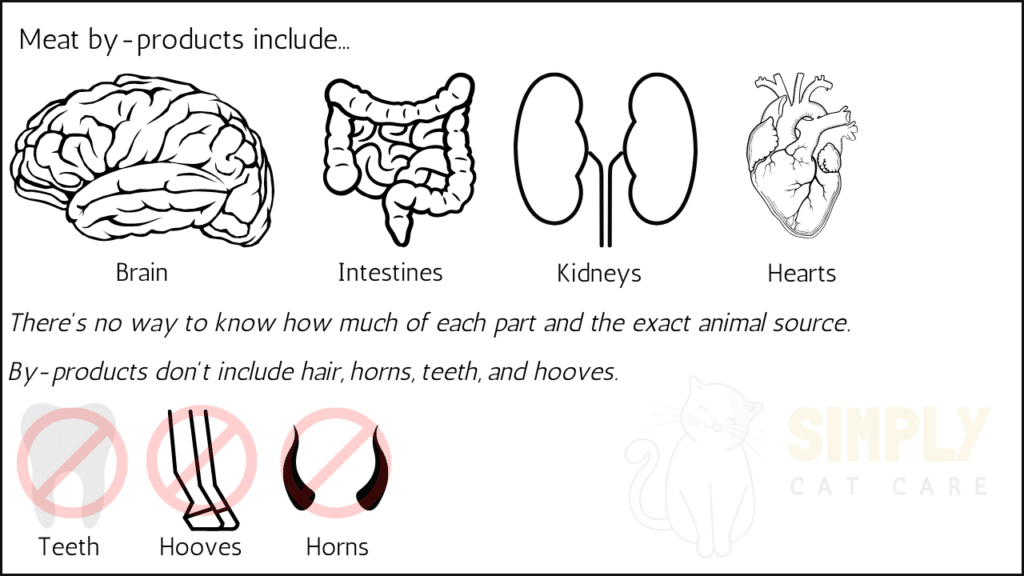 It's possible that meat by-products may result in more food rejection. Cats tend to avoid eating the intestine part of the animal when eating prey in the wild.
The ratio of amino acids in different parts also influence taste. Cat's prefer sweet tasting amino acids, and ignore non-essential amino acids. This makes sense since cat's must get 10 essential amino acids for a variety of body functions.
The collagen rich parts of meat don't tend to contain as much essential amino acids. This can influence how your cat enjoys the food.
At the end of the day, cats use their senses to figure out what they need to eat to meet their needs. They aren't relying on Instagram gurus to tell them what to eat.
If they don't perceive the food to line up with something tasty and nutritious, then they'll give it a miss.
Finally, there's no way to know if the product changes over time. It is a common problem that customers report their cat rejecting their usual food.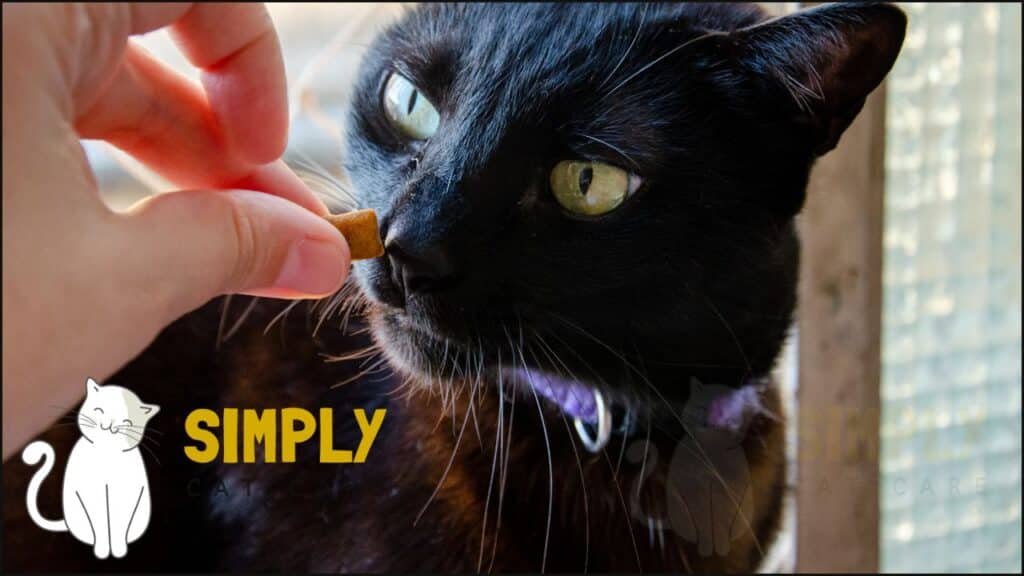 Is Chicken Meal Better Than Chicken By-Product?
No. Chicken meal is heat treated and rendered. Compared to raw animal meats, by products are less digestible and contain fewer essential amino acids per gram of weight.
The difference isn't major, and only amounts to around 10% difference.
This is important in senior cats as they experience a decline in the digestion of protein. They need higher protein diets to maintain their muscle mass.
Conclusion
Meat by-products are the parts of animals not used for human consumption. This includes things like kidneys, brains, hearts, and bones.
The main problem with by-products is you don't know what or where you getting the meat from. This can affect taste, product reliability, nutrition, and increase the risk of allergies.
Whilst cats can eat by-products, it's best to know where the ingredient is coming from. This helps you choose a cat food perfect for your needs.
>> Best Cat Food Without By-Products Overall: Feline Natural Feast