Disclaimer: As a Pet Circle & Amazon affiliate, I earn from qualifying purchases. This does not impact our review.
High protein and low carb is best for cats as carnivores.
That'll keep picky cats healthy and happy.
Here's our 3 best wet cat foods in Australia:
Felix Sensations | Best Supermarket Cat Food
Optimum | Best Vet Recommended
Feline Natural | Healthiest
We've tested over 40 wet cat foods in Australia to sort through what's best.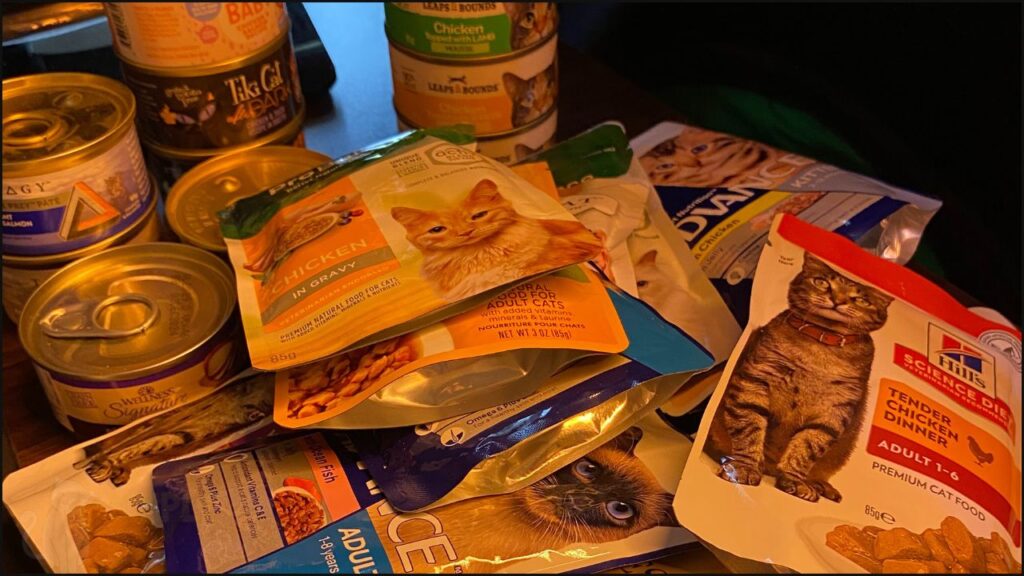 In the rest of this article I'll go through a buying guide on what to look for. Then I'll explain my top wet cat food picks.
Finally, I'll answer frequently asked questions on this Aussie wet cat food.
I am not a veterinarian and I recommend seeking the advice of a vet for any further questions. This article is not intended as medical advice.
Buying Guide
Where to start?
The back of the cat food label.
Look for a statement of nutritional adequacy. Cat's need enough nutrients to stay healthy, like any living creature.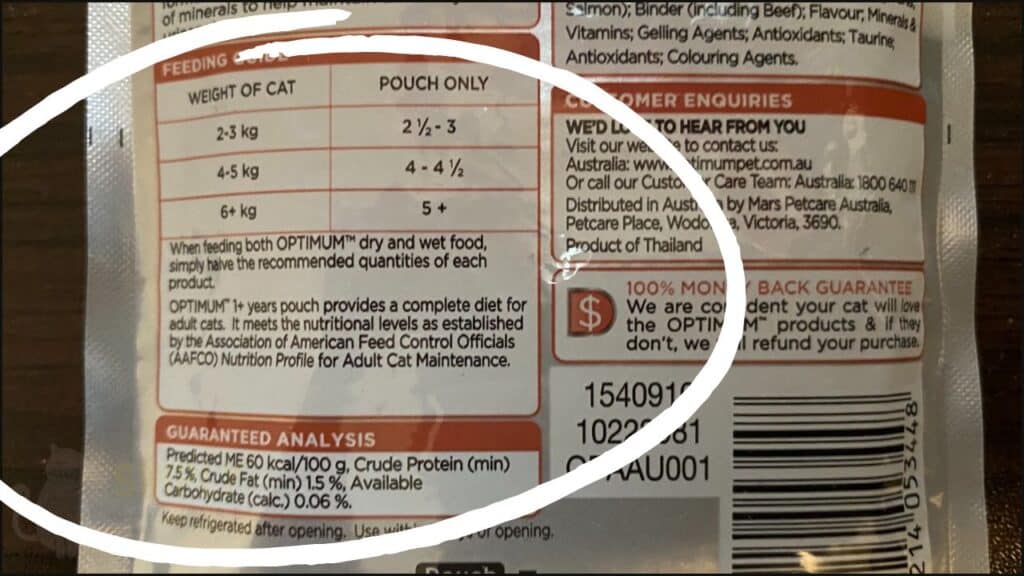 Choose Complete Cat Food
Very important.
This type of cat food gives cats everything they need and prevents deficiencies.
AAFCO provides nutrition guidelines for cat food manufactures.
If the food meets AAFCO's guidelines, it's suitable as sole feeding option. That means your cat will get everything they need.
Also:
Check to see if the cat food is lifestage appropriate.
AAFCO have guidelines for growth, maintenance or all life stages.
What's best?
Kittens (less than 1 year): Choose growth or all life stages
Adults (1 – 7 years): Choose maintenance or all life stages
Older cats (7+ years): Choose all life stages
Be weary of supplemental food.
Whilst this is fine as a treat, it doesn't give your cat all the nutrients they need.
An example is Applaws cat food, a nice food but only as a supplement.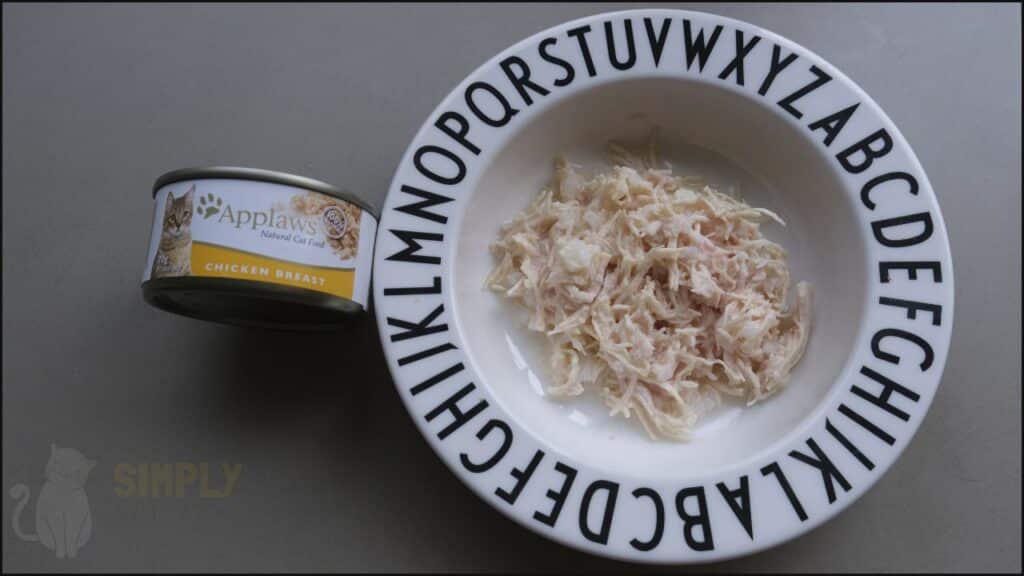 Ingredients
Animal foods are best.
As carnivores, cats prefer the taste of meat.
Cats eat meats, not sweets.
Make sure animal based ingredients are high on the ingredients list (goes from highest to lowest weight).
If you check the front label it gives clues as to how much ingredients are in the tin.
Ideally, look for a percentage amount.
Top brands do this (e.g. Tiki Cat).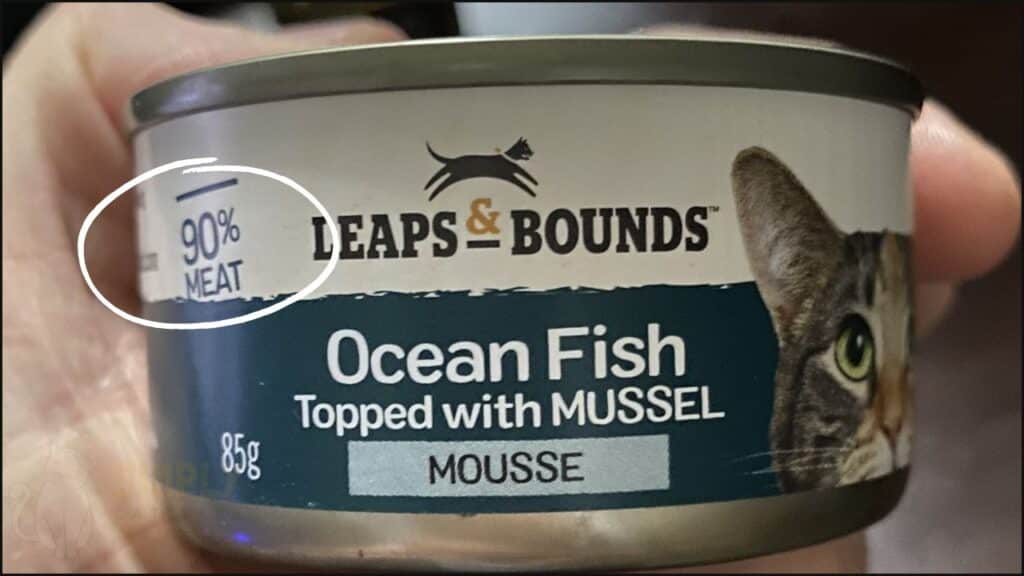 The next best label type is either dinner, recipe, nuggets or feast.
Be weary of cat food using the with label descriptor. This means there's little to none of the named ingredient.
If that ingredient is low on the list but there's meat ingredients, then you're in good shape. But if it behind a lot of grains or fillers than be weary of quality.
What About Picky Cats?
Most cats love:
But this varies from cat to cat.
Some are chicken lovers, fish lovers or beef fanatics. Some like pate, whilst others prefer jelly.
Experiment with different options to find what's best.
Be aware that too much tuna is bad for cats. Limit tuna rich cat food to once a week at most.
Related:
Nutrition
High protein is best.
Laws require some kind of guaranteed analysis on cat food.
The guaranteed analysis doesn't mean much until you convert it to a dry matter basis analysis. You'll need a calculator for that.
Although it's tedious, it's worth doing to optimize your cats health.
I suggest the following targets for top health:
> 40% protein
< 15% carbs
This is what cats prefer when given a choice.
Keeping carbs low prevents:
Diarrhea
High blood sugar
Food rejection
Related:
Micronutrients
Micros are vital.
The most important are calcium and phosphate.
Research suggests a high calcium to phosphate ratio to help protect the kidneys. It also prevents disease in kittens.
You might have to dig deeper to find more info on the brands website.
Some brands include a complete nutrition PDF to download (e.g. Ziwi Peak) which will help you know everything you need to know about your cat food.
Ultimately, choosing the best cat food is about taking your time.
Read the fine print. Do a google search. Add things up.
For more reading, check out our guides below for any specific topic.
Learn More:
3 Best Wet Cat Foods in Australia
I tested 40+ wet cat foods found in Australia.
Things that matter most for us:
Trust: Is it a reliable brand that customers love and is easy to find?
Ingredients: Do the ingredients support good health?
Nutrition: Does it meet a cats needs as carnivores?
Value for Money: Is it an affordable product?
Taste: Are cats enjoying the product?
Here's what's best:
1. Felix Sensations Jellies
Best Supermarket Wet Cat Food in Australia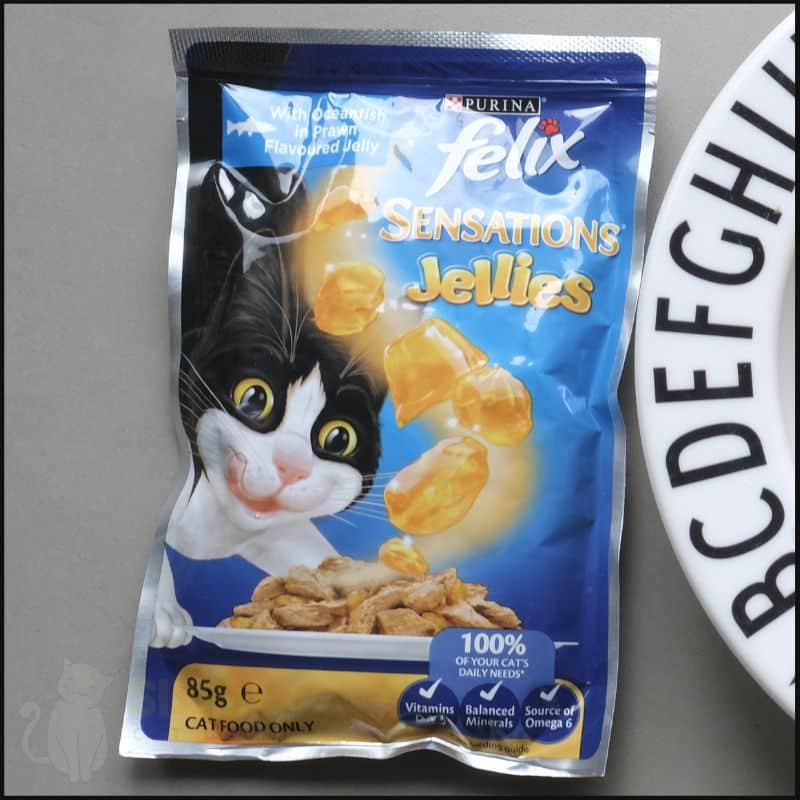 Summary
Felix is an affordable choice that picky cats love and it's easy to find.
I'm confident most cats will enjoy this one, as ours did.
With a variety pack on offer, it's also a convenient choice.
I've got issues with safety concerns from the UK (nothing confirmed). It's also suited for adult cats only (even though they say otherwise).
Where to find Felix Sensations?
Read More: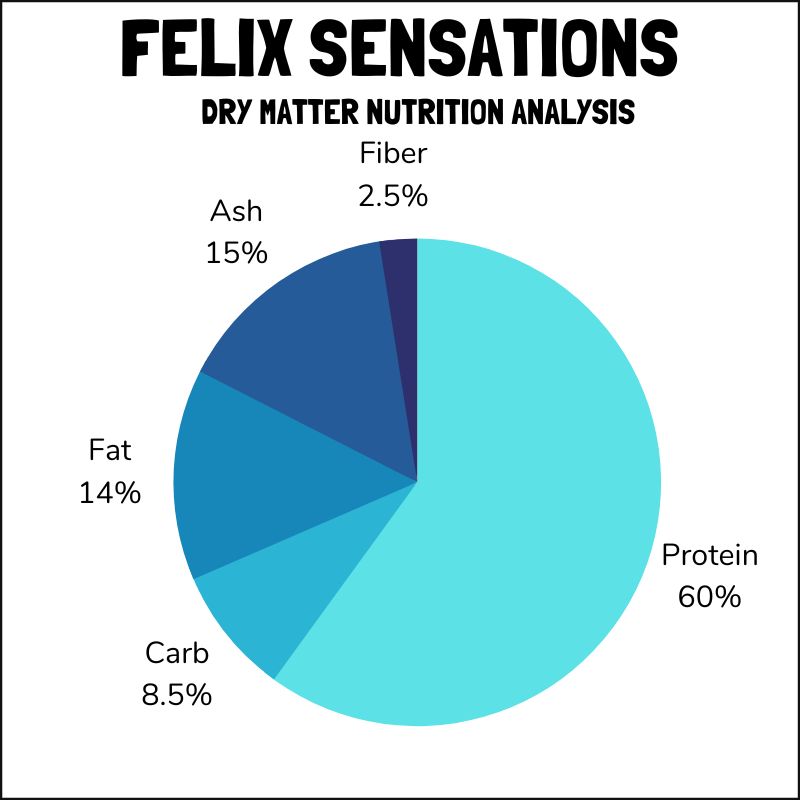 2. Optimum
Best Vet Recommended Cat Food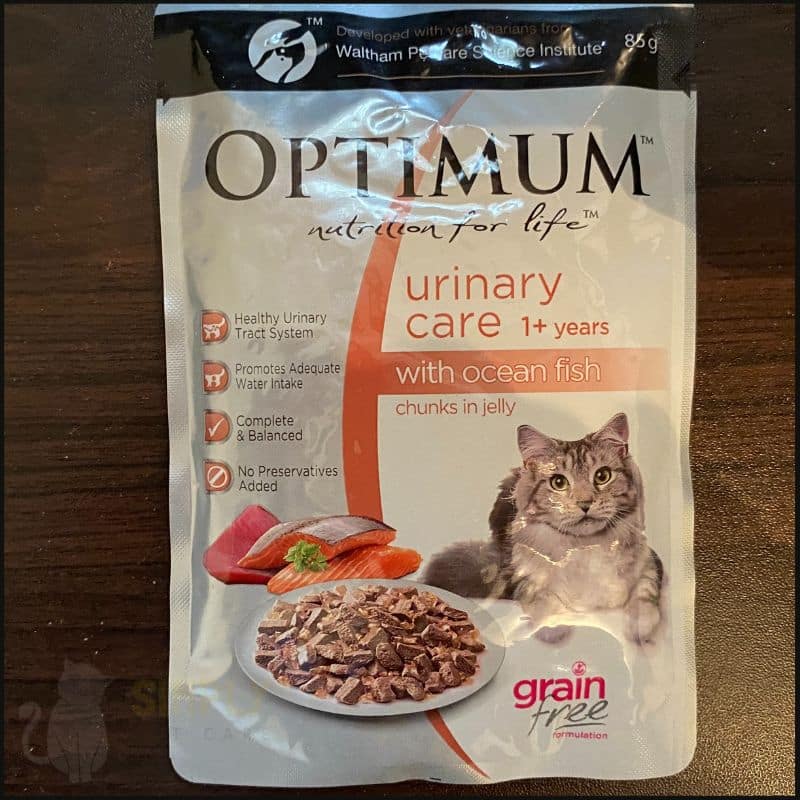 Summary
You'll often find Hill's, Royal Canin and Optimum littered around vets.
Optimum is the best of those, by a long stretch. It's super low carb and high in meat.
Our cats love the product too.
It is pricier that the usual supermarket fare though, and doesn't offer much variety. The products don't vary much (e.g. healthy weight, and urinary care).
Where to find Optimum?
Read More: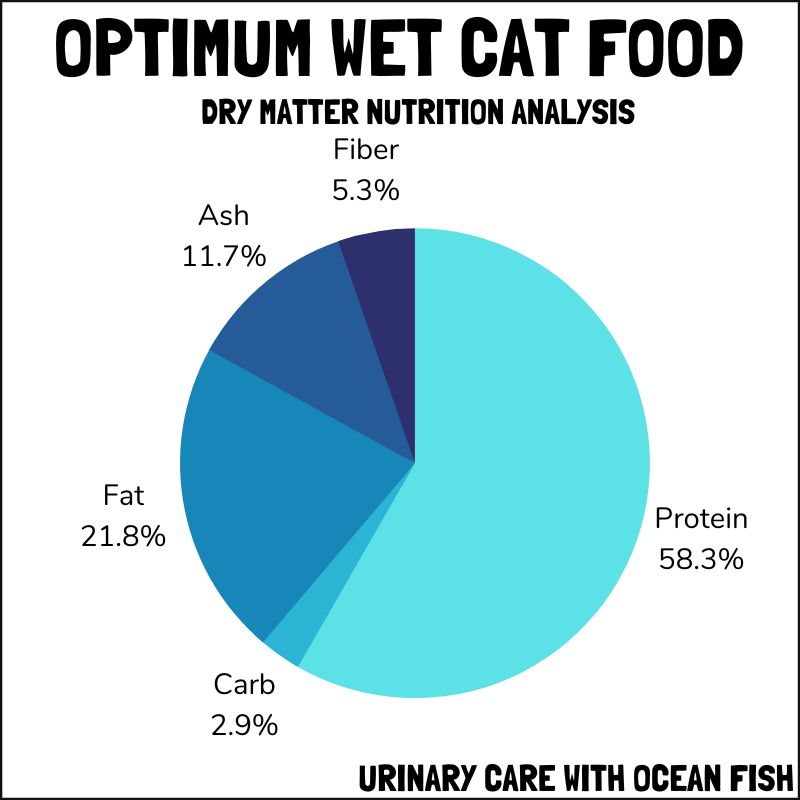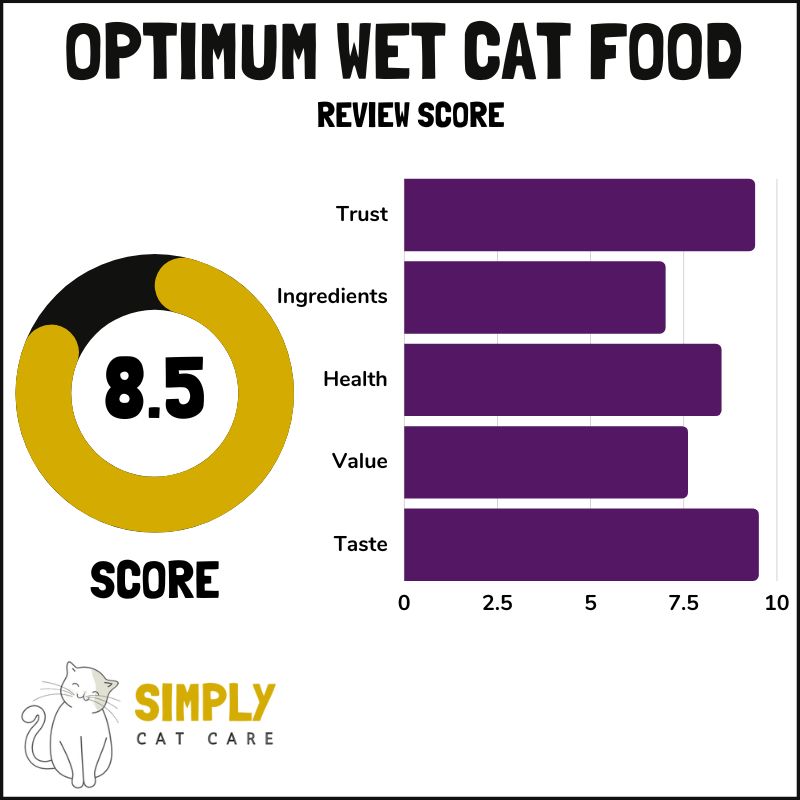 3. Feline Natural
Healthiest Wet Cat Food in Australia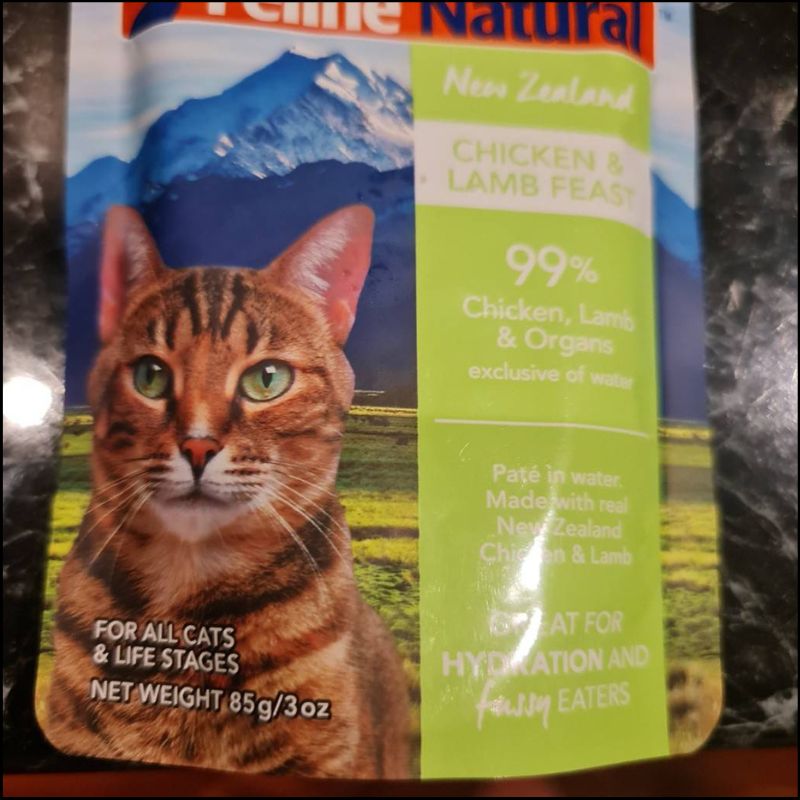 Summary
Feline Natural is the healthiest option for cats of any age.
It's grain-free, soy-free, and rich in grass-fed meats.
The nutrients are also beneficial for senior health, including omega 3 and glucosamine.
It comes at a cost though, and it's a bit smelly.
Where to find Feline Natural?
Read More: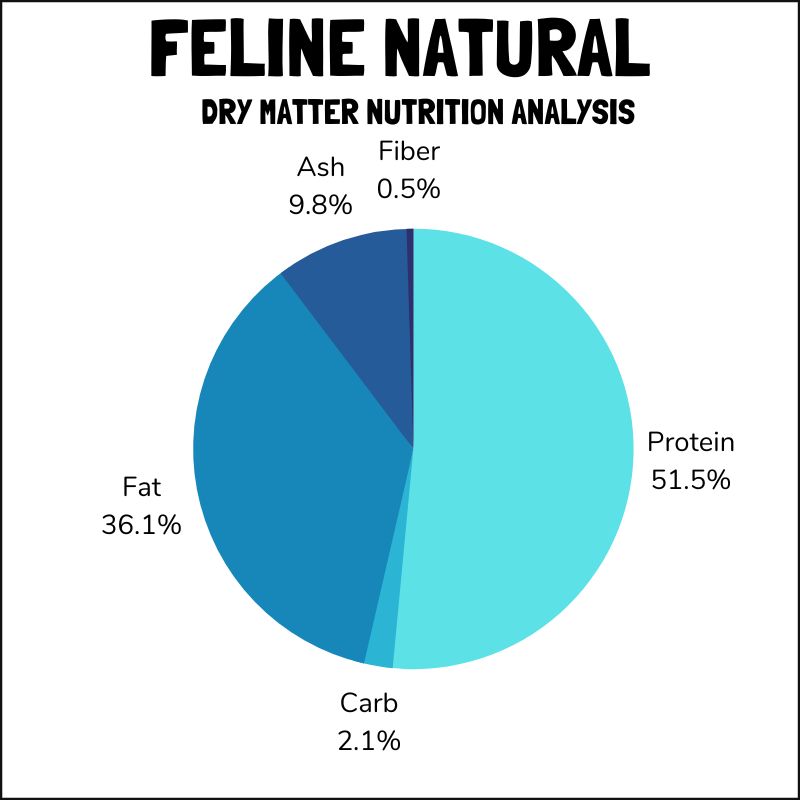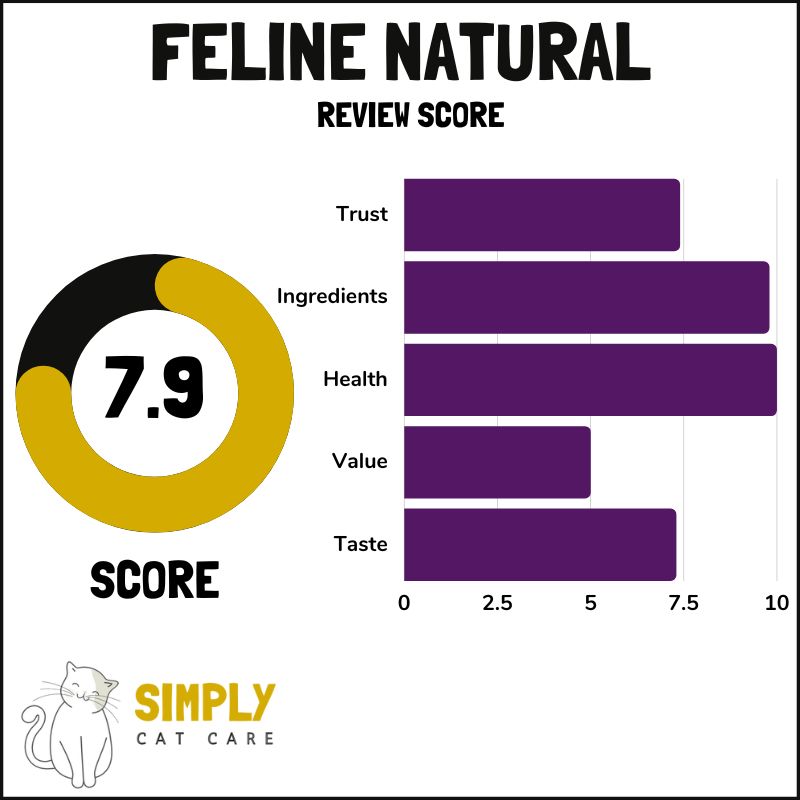 Best Wet Cat Foods in Australia: Full LIst
Still not sure?
Here's a comparison table of 10 great choices to look at. I've tested them all.
Here it is:
| Cat Food | Texture | Lifestage | Protein | Carb | Kcal/kg | Score | Notes |
| --- | --- | --- | --- | --- | --- | --- | --- |
| Optimum | Jelly | Adult | 58% | 3% | 600 | 85 | Best vet recommended wet cat food |
| Fancy Feast Kitten | Pate | Growth | 54% | 4% | 1064 | 85 | Great choice for kittens |
| Felix Sensations Jellies | Jelly | Adult | 60% | 8% | 1000 | 84 | Best supermarket cat food |
| Dine Saucy Morsels | Gravy | Adult | 45% | 7% | 850 | 84 | Another great supermarket cat food |
| Advance Kitten | Jelly | Growth | 58% | 3% | 600 | 84 | Solid choice for kittens |
| Applaws | Shreds | Supplement | 78% | 10% | 530 | 81 | Decent supplemental cat food for picky cats |
| Tiki Baby Cat | Shreds | All | 63% | 0% | 1175 | 81 | Best quality for kittens |
| Feline Natural | Pate | All | 52% | 2% | 895 | 79 | Best overall quality for cats of any age |
| Leaps & Bounds | Mousse | Adult | 47% | 3% | 1200 | 78 | Australian brand, but has a sticky texture |
| Purina ONE | Gravy | Adult | 58% | 13% | 830 | 78 | Tasty option, but a tad high in carbs |
10 best wet cat foods in Australia comparison
Frequently Asked Questions
What Is the Best Wet Food for Cats in Australia?
Felix.
This was our top choice, although there's many other great options.
Felix is tasty, affordable, and offers a range of choices to meet the needs of adult cats (1-7 years), with kitten options too.
Other top picks:
What Wet Cat Food Is Made in Australia?
Aussie wet cat food brands include:
Is Felix Food Good for Cats?
Yes.
It's low carb, and meat rich. It's a tasty option at an affordable price.
Learn more:
Is Dine Wet Cat Food Good?
Yes.
It's a great supermarket option.
There's plenty of flavors, it's low carb, high protein, and cats love it. This is up there with Felix and Fancy Feast as great options.
Does Wet Cat Food Brand Matter?
Yes.
Some brands are known for a consistent range of products that meet cats needs (e.g. Fancy Feast). Others are a bit of a gamble.
Conclusion
We rate the best wet cat food in Australia as Felix.
It's easy to find, tasty, reliable, and low carbs. A cat friendly choice most will enjoy.
When looking for wet cat food, always check the label first. See if it meets AAFCO's guidelines as a sole feeding option.
Then browse the ingredients and look for a meat rich cat food. Steer clear of foods with excess grains, potato, and legumes as cats don't need these foods.
Our top picks:
Felix Sensations | Best Supermarket Cat Food
Optimum | Best Vet Recommended
Feline Natural | Healthiest