Honest Trilogy Cat Food Review
Disclaimer: As a Pet Circle affiliate, I earn from qualifying purchases. This does not impact our reviews and comparisons.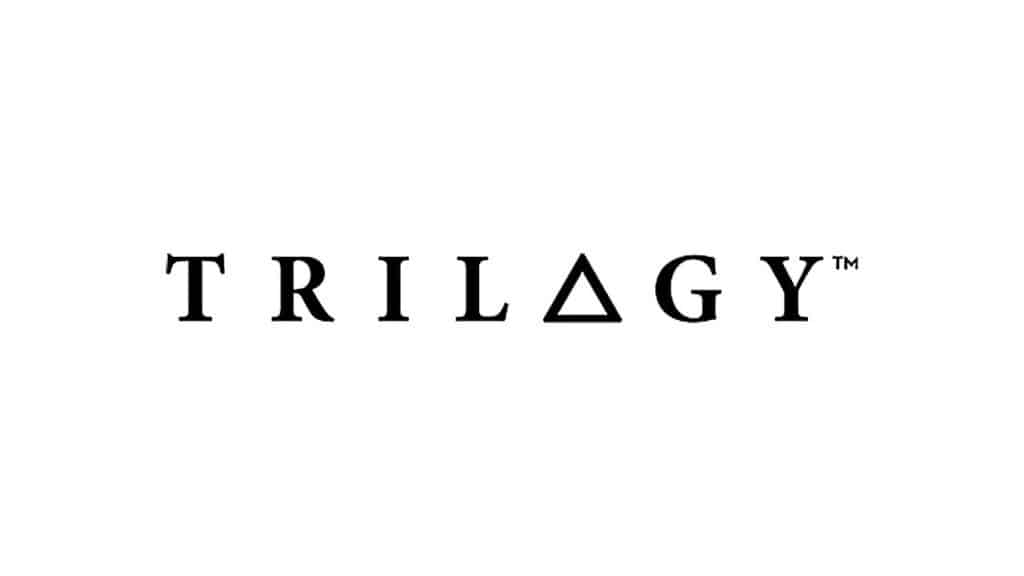 Score: 6/10
Bottom Line
Great quality, but the steep price will put many off.
We've done this Trilogy cat food review with the help of Oscar the cat.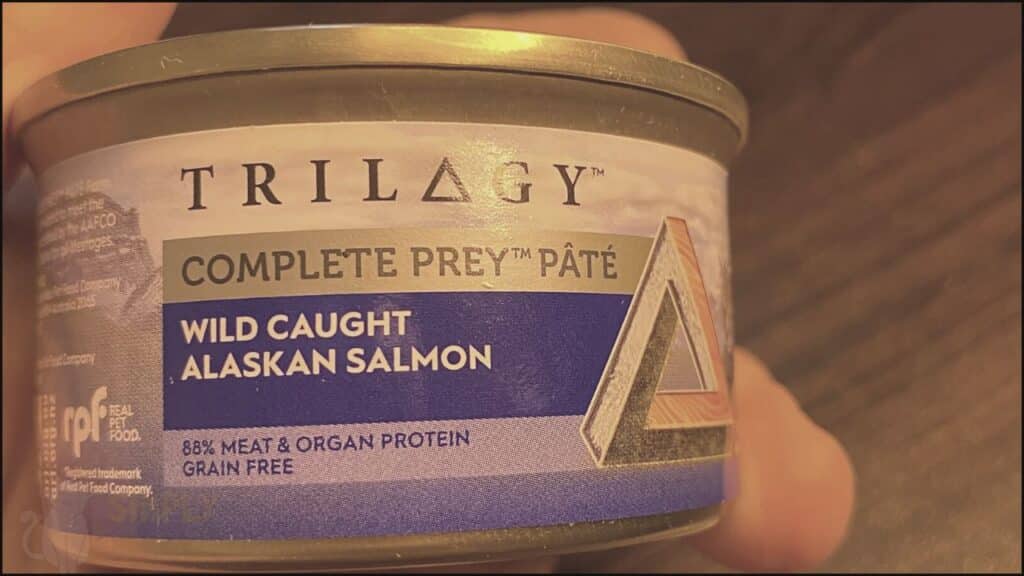 Trilogy is named based on cats needing a combo of three things: meats, grasses, and water. Cool!
Here's a short summary of our review:
The good?
High quality.
Trilogy's wet cat food is packed with meat. It's the perfect food for cats, as carnivores.
The bad?
Mixed taste.
Our cat enjoyed one flavor (chicken), but turned his nose up at the other. Reviews are sparse, so it's hard to see whether your cat will be into this.
The ugly?
Pricey.
At a steep price, it's going to stretch your budget. The nutrition and health quality may be worth it for those looking for the best.
In short:
A contender.
Whilst the price and lack of reviews put us off, you can't argue with the quality. Packed with local produce and fit for felines of all life stages.
Best for:
Food intolerance relief
Senior cat health
Easy digestion
>> Check out Trilogy cat food here.
In the rest of this Trilogy cat food review go deeper into ingredients, nutrition and taste of select products.
Finally, I'll go through frequently asked questions.
Let's go.
About Trilogy Cat Food
A New Zealand and Australian cat food brand. They make wet and dry cat food.
They use produce sourced locally, including kangaroo, lamb, salmon, and barramundi.
Trilogy believe cats need three things: meats, water, and grass. That's true, as cats are carnivores.
The brand is owned by Real Pet Foods, who also own:
Fussy Cat
Farmers Market
Ivory Coat
Fast notes:
Australian & New Zealand brand
Owned by Real Pet Foods
Meat rich
Trilogy Cat Food Review: Top Foods
In future we'll add more products to this review.
Here's our current Trilogy reviews:
Trilogy Complete Prey Pate Review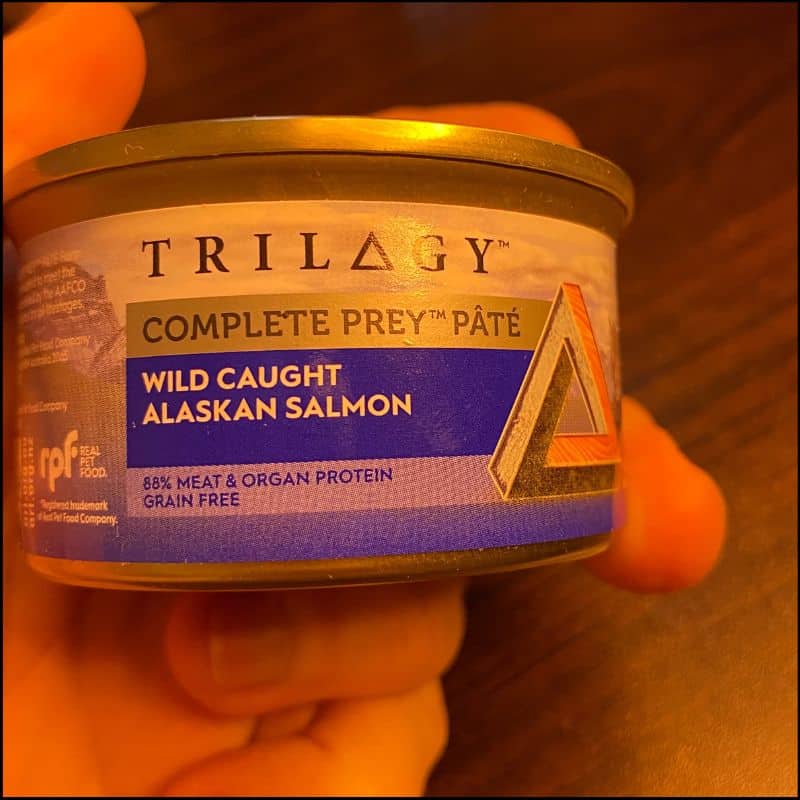 Nutrition
Great!
This cat food is a complete meal for all life stages.
The tin only includes protein and fat. We estimated the rest based on market average.
Assuming market average, the carb content is low, and the protein meets cats needs. As it's from meat and organs, the protein quality is high.
Minor gripe is the lack of info for calcium and phosphate. Important info for cats with kidney issues that may need a low phosphate diet.
Calorie content is 1,580 kcal/kg. This is very dense compared to most wet cat foods (usually around 900-1,200 kcal/kg).
Notes:
All life stages
High protein
Low carb
Nutrition: 9.5/10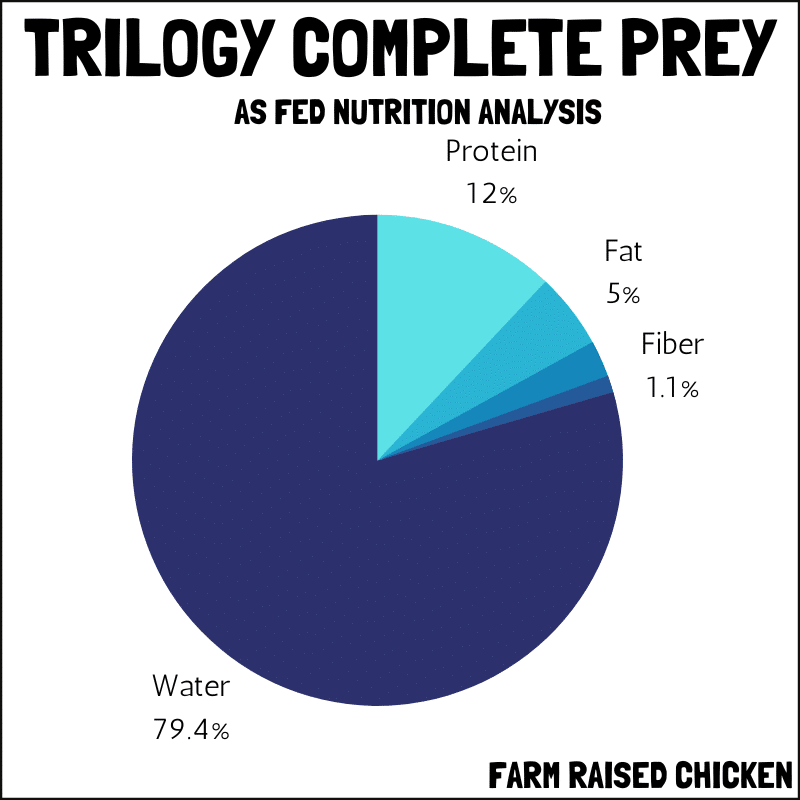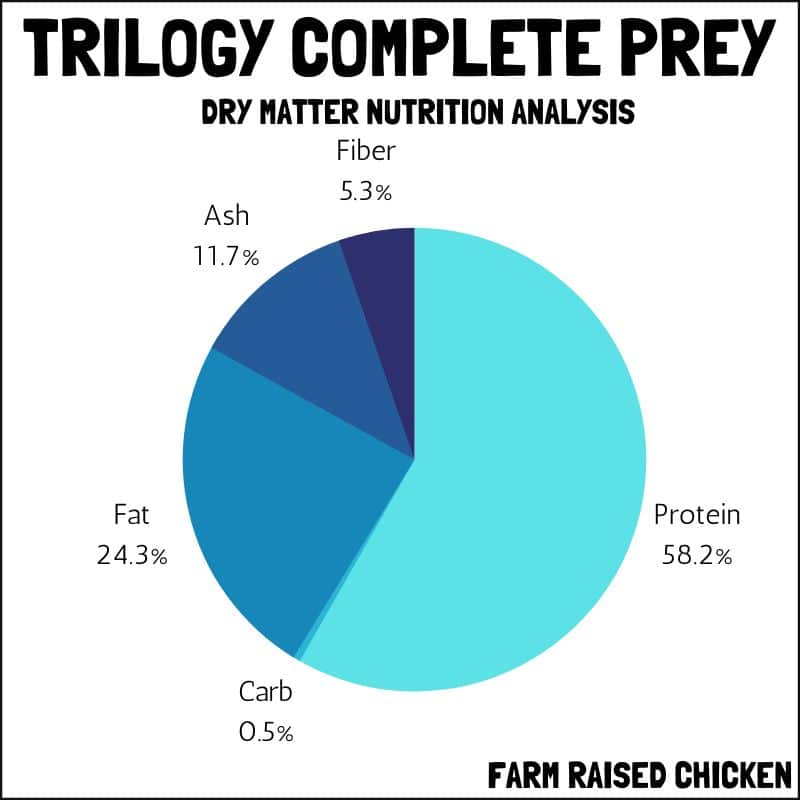 Ingredients
Here's the ingredients for Trilogy farm raised chicken:
Ingredients: Chicken, Chicken liver, Water, Fish, Tapioca starch, Beef liver, Vitamins and Minerals, Taurine, Tuna extract, Colouring agent, Alfalfa powder
Awesome.
Trilogy use an amount on their label (88% meat and organs). As you can guess, this means there's at least 88% meat and organs in the tin.
There's a huge range of meaty ingredients including liver. Cats will get the protein and micronutrients they need.
They do use tapioca starch. As a high carb ingredient, it's less optimal, but it's only one ingredient.
Could use more specific ingredients (e.g. salmon instead of 'fish').
Notes:
88% meats & organs
One starch ingredient
Simple & cat friendly
Ingredients: 9/10
Taste
I served two products from Trilogy's Wild Prey Pate range to our cat Oscar:
Farm raised chicken
Wild caught Alaskan salmon
He enjoyed the chicken, but turned his nose up the salmon.
Reviews online are sparse, so it's hard to see how customers are going with Wild Prey Pate.
Food Test 1: Wild caught Alaskan salmon
Amount eaten: 10%
Smell: Unpleasant
Texture: Thick pate with a grey tinge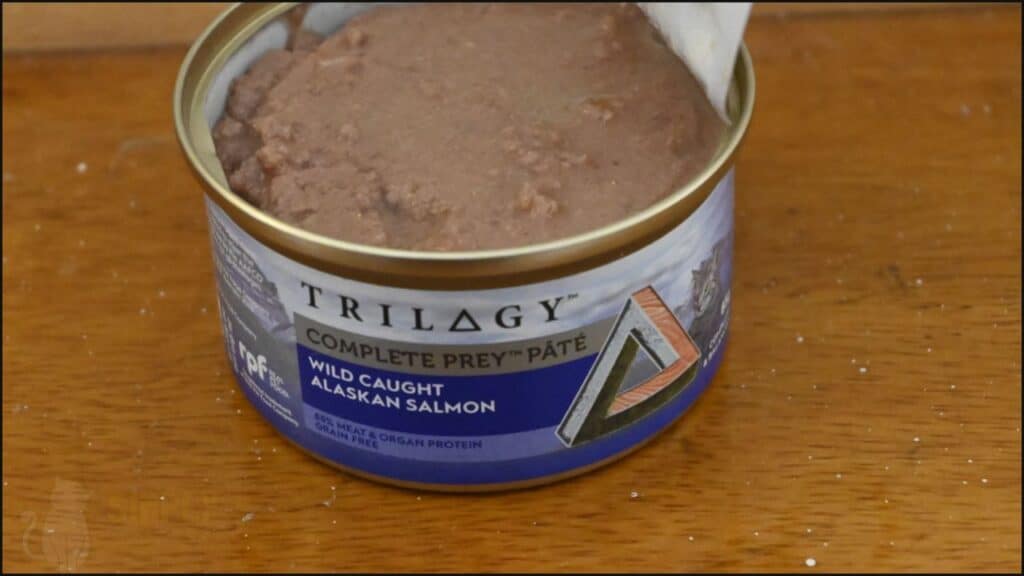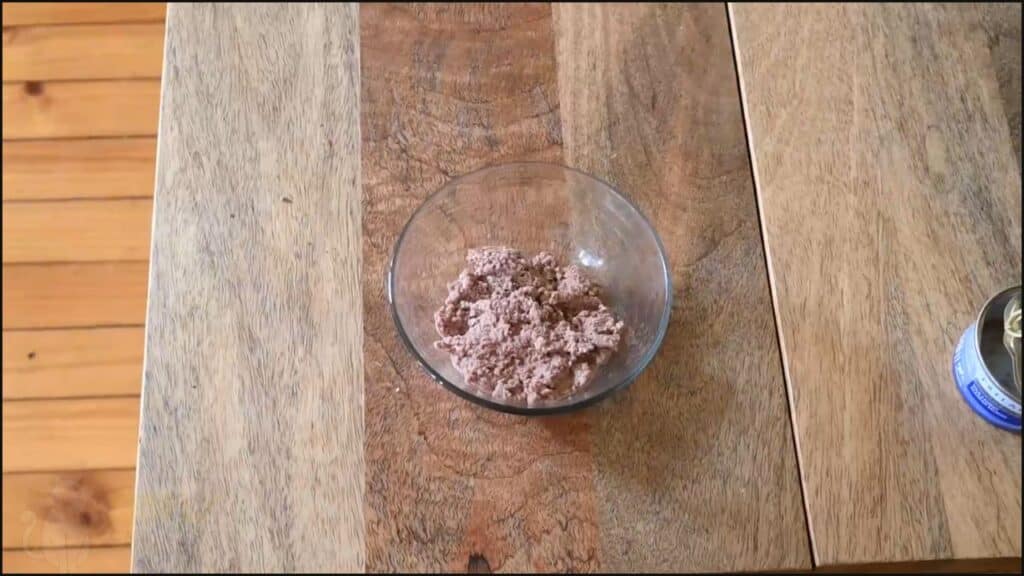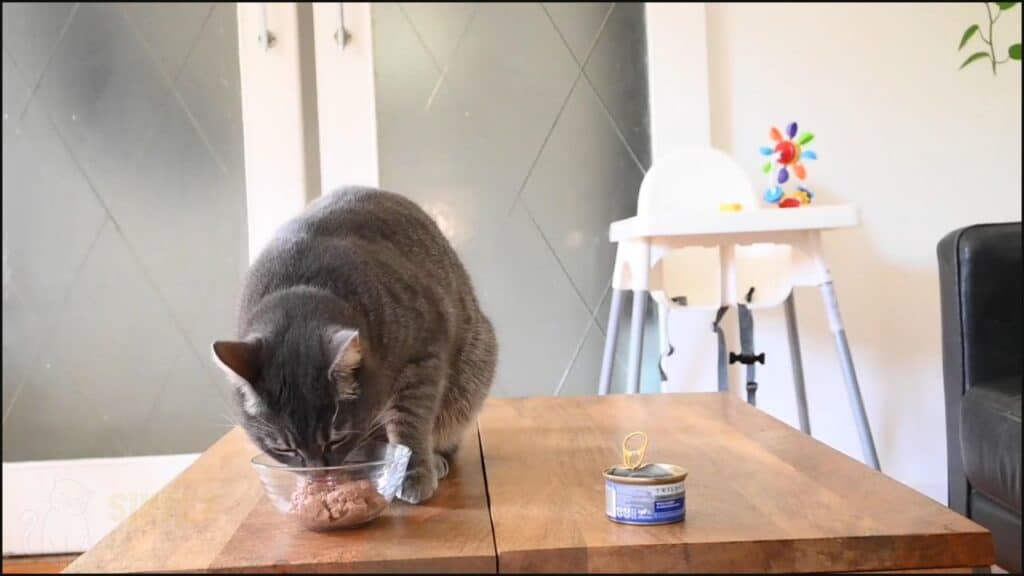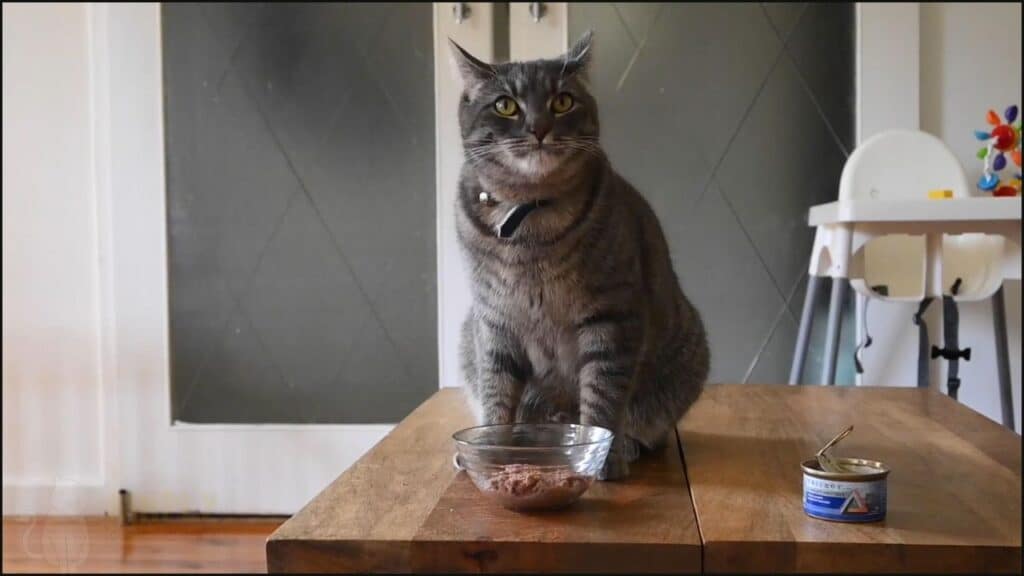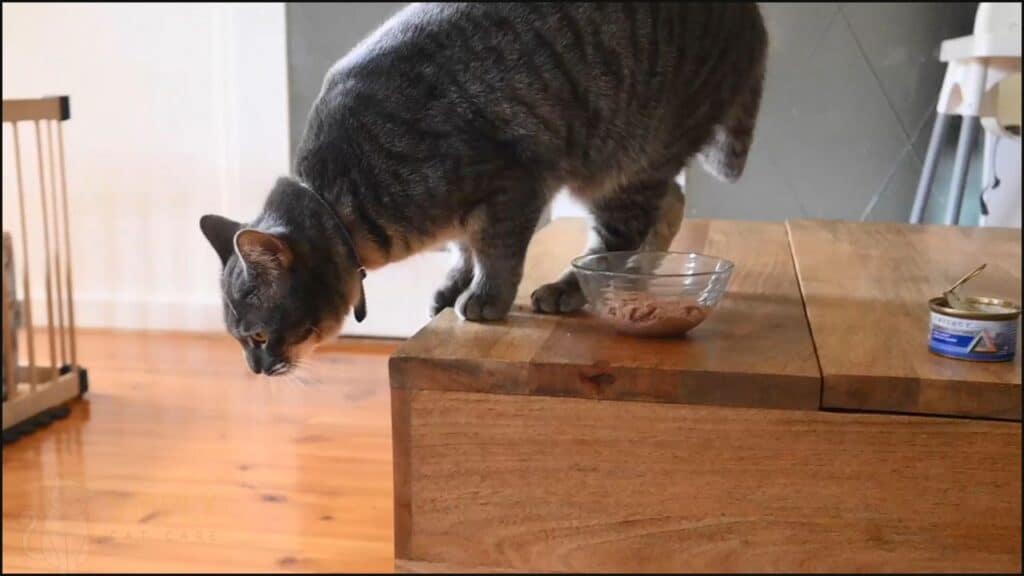 Food Test 2: Farm raised chicken
Amount eaten: 85%
Smell: Not overpowering
Texture: Dense, heavy, and sticky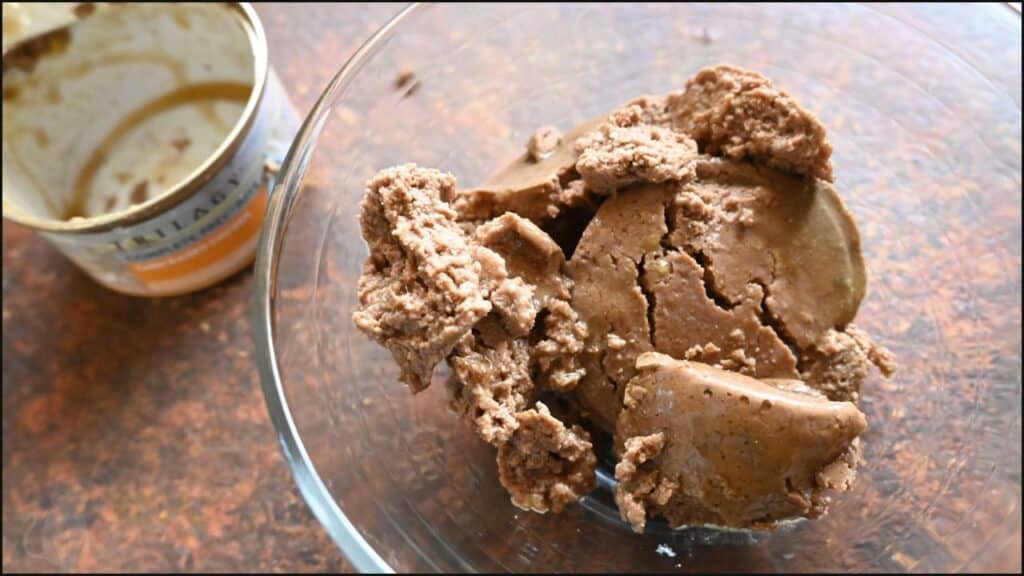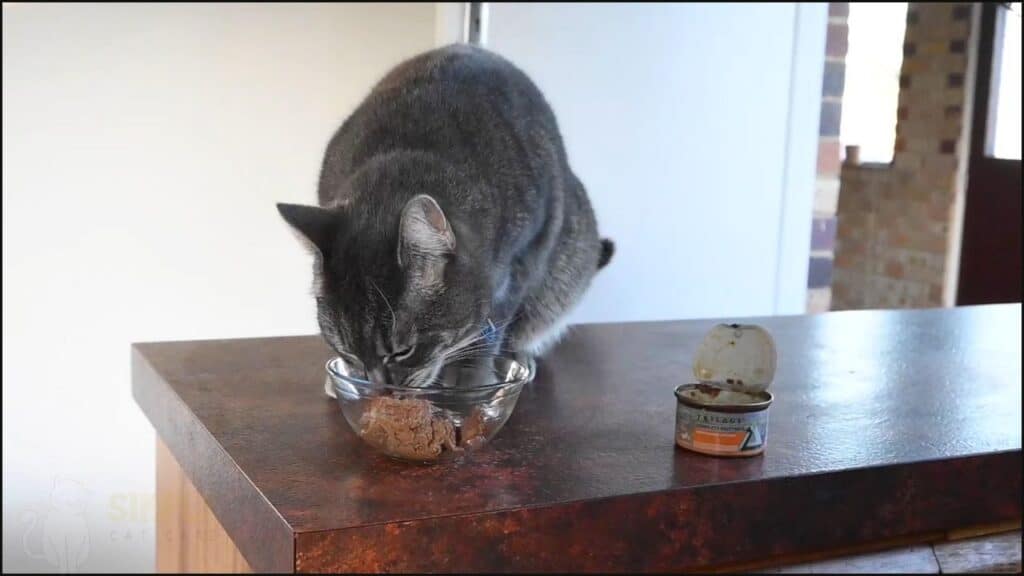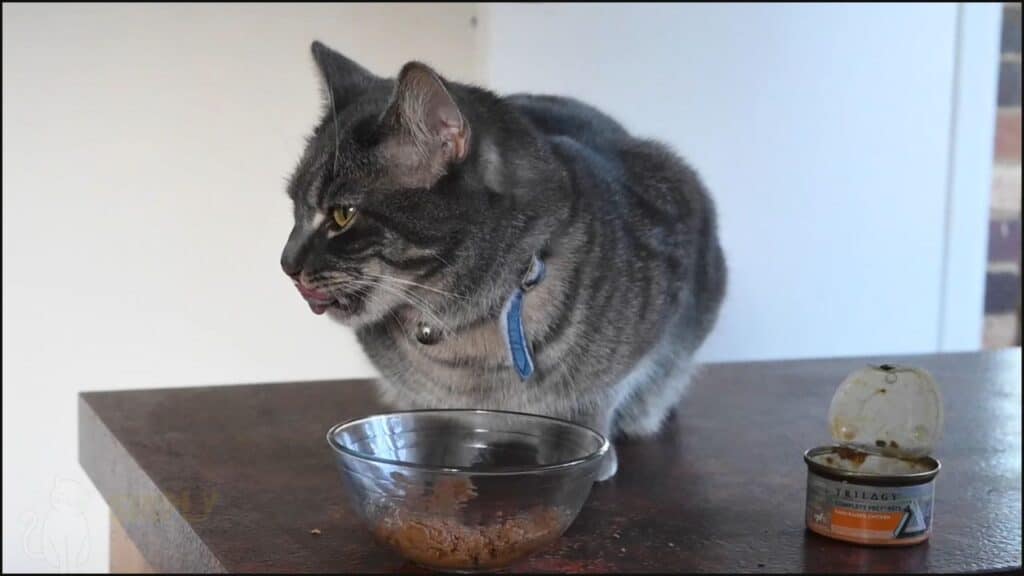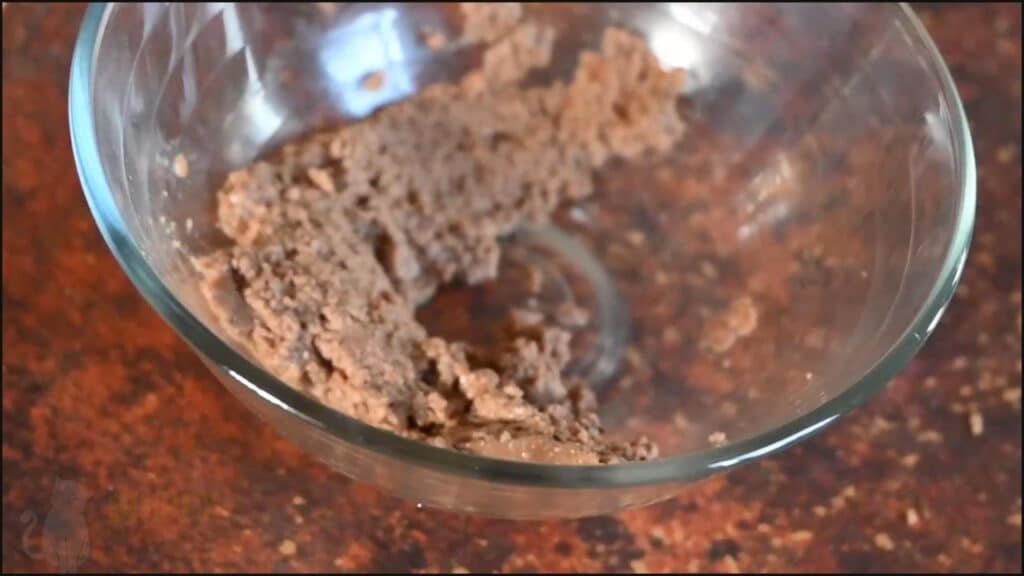 Taste: 7.5/10
Value for Money
Expensive.
This is a premium priced product. There's 24 packs online or in stores (e.g. Pet Barn).
Whilst the quality is high, it's a tough ask for many.
Similar brands:
Value: 5/10
Final Thoughts
A contender.
Trilogy complete prey pate is a complete meal for cats of any life stages, suited to digestive health and senior cats.
It's high protein, low carb, and filler free.
However, Trilogy is pricey, and iffy on the taste.
Best for:
Food intolerance relief
Senior cats
Easy digestion
Where to buy Trilogy complete prey pate?
Scoring Explained: We use our own calculations to fairly compare brands. For nutrition, we look at ingredient weighting. We taste test products with our cats and compare to customer results. We also check if it's a well-known brand customers approve of and can trust.
Frequently Asked Questions
Where Is Trilogy Cat Food Made?
Australia & New Zealand.
They use local produce to make their products.
What Is the Absolute Healthiest Cat Food?
Feline Natural.
It's rich in grass-fed New Zealand produce. There's no grains, legumes, or fillers in their cat foods.
Learn more:
What Is the Best Wet Cat Food Australia?
Depends.
For budget, we recommend good old fashioned Fancy Feast. It's low carb, affordable, and cats love it.
For health, Feline Natural or Tiki Cat After Dark are your best choices.
Learn more:
Is Trilogy Grain Free?
Yes.
Trilogy do use tapioca starch though, which contains carbs. It's made from cassava, a tuber.
Is Tapioca Starch Healthy for Cats?
Not really.
Cats can digest small amounts of cooked starch, like tapioca. However, too much can raise blood sugar and cause digestive upset.
The amount in Trilogy cat food is very small. Not likely to cause issues.
Related:
Conclusion
Trilogy cat food is a complete meal for all life stages.
It's easy on digestion, helpful for food intolerances, and great for senior health.
Main issues are the expensive price, mixed taste, and questionable sticky texture.
Best for:
Food intolerance relief
Senior cat health
Easy digestion
Where to buy Trilogy?