3 Best Dry Cat Foods in Australia
Disclaimer: As a Pet Circle & Amazon affiliate, I earn from qualifying purchases. This does not impact our reviews and comparisons.
Cats are carnivores.
High protein and low carb is best, but that's hard to find.
Our 3 best dry cat foods in Australia:
Ziwi Peak | Best Overall
Fussy Cat | Best for Picky Cats
Wellness Core Indoor | Indoor Cats
We tested a range of dry cat foods with our cats to find what's best.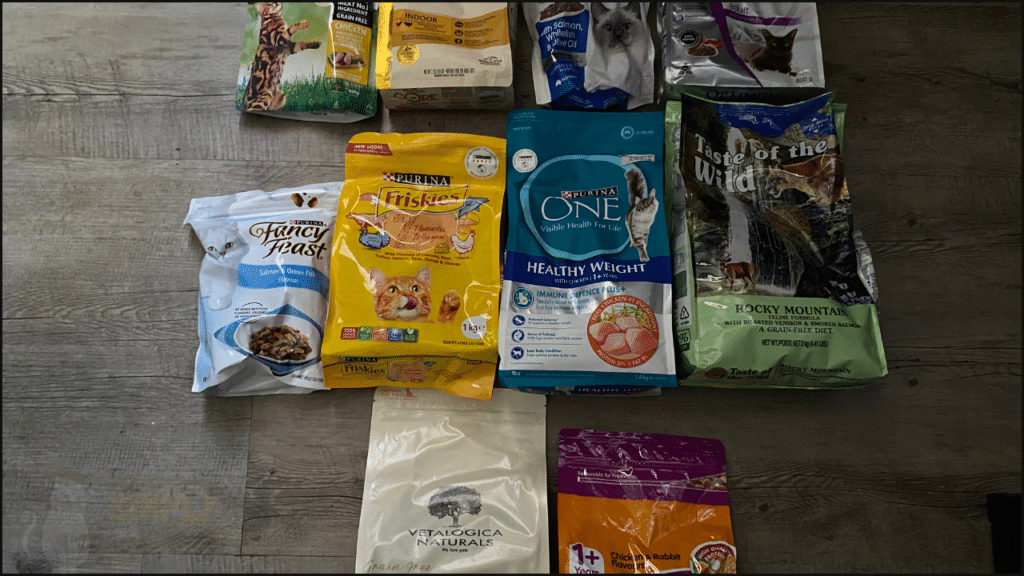 I'll be blunt here.
There's not much great about dry cat food in Australia. Most are stacked with grains and carb rich foods.
Not easy on digestion or fussy cat friendly.
In this article I'll go through a buying guide on what to find, and a full comparison of dry cat foods. Then I'll look at frequently asked questions.
I am not a veterinarian and I recommend seeking the advice of a vet for any further questions. This article is not intended as medical advice.
Let's go.
Buying Guide
Start by looking at the back label.
The front label is often misleading. Many terms like 'natural' and 'meaty' don't mean much.
You know the saying "Don't judge a book by it's cover".
The back label reveals the truth.
Check the Nutrition Analysis
Cats need a high protein diet as carnivores.
Protein gives cats the energy they need for the day and keeps muscles strong.
For adult cats (1-7 years) you'll want a cat food with greater than 26% protein dry matter basis.
Kittens and seniors need more.
Growing kittens need 30% protein and older cats (12+ years) benefit from intakes over 40%.
As a general rule of thumb for any cat, aim for 40% protein as this means you cat is getting enough regardless.
The nutrition analysis shows what you need, but you'll need to use a calculator to work out the dry matter basis.
Other names for nutrition analysis:
Guaranteed analysis
Typical analysis
Nutrition
Learn more: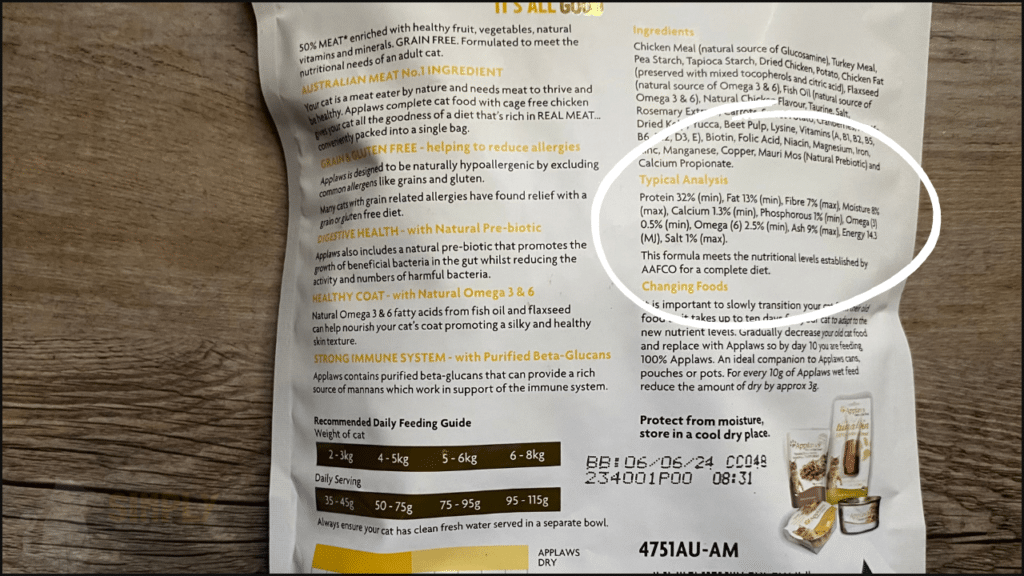 Check the Ingredients
Quality matters.
A wild cats diet includes prey like mice, insects, and birds.
Not only does meat taste great for cats, but it gives cats high quality protein. Meat is high in essential amino acids (a sign of quality).
On the other hand, grain based protein is lower quality.
Grain protein is:
Lower protein quality
Harder to digest
Less tasty
Some cat food brand load up on weaker protein sources, and then boost taste with meat flavors instead.
You want to avoid that, since it's not going to offer your cat what they need (only what they think they need).
By law, ingredients are listed by weight from top to bottom. However, how they're divvied up can vary.
As a general rule of thumb, check the first 5 ingredients. Ideally, all 5 are meat, but that's rarely the case.
Anything less than 3 is red flag, especially if meat isn't the first ingredient.
For more info, check out my guide below.
Read more: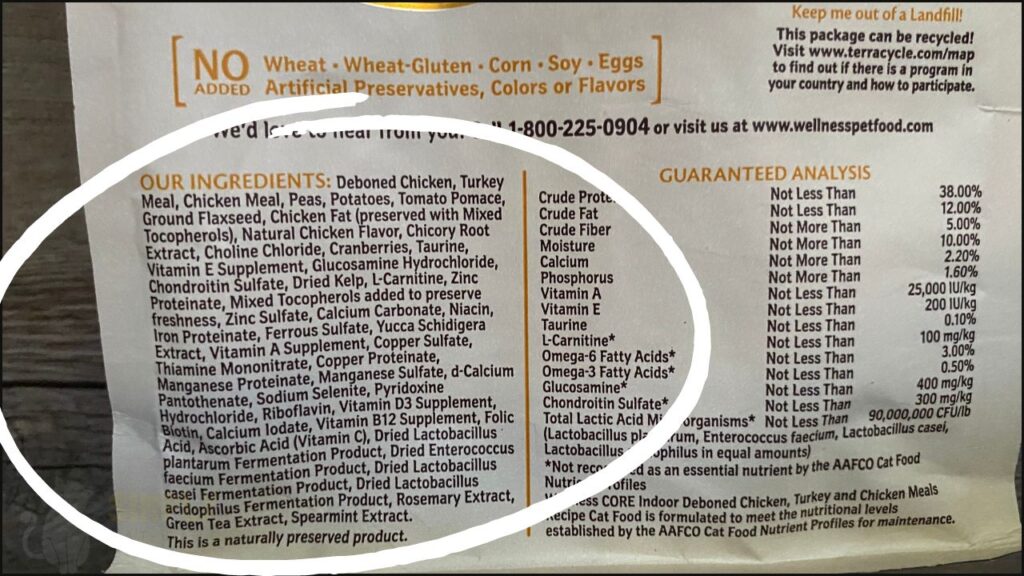 Look for a Statement of Nutrition Adequacy
You want complete cat food.
Complete cat food includes all the nutrients cats need, defined by AAFCO.
AAFCO are a non-profit organization that research and publish nutrient guidelines for cats and dogs.
The label will say if the cat food is for either:
Maintenance
Growth
All life stages
Supplemental feeding
Maintenance is suitable for adult cats (1-7 years). For kittens you'll want either growth or all life stages.
There's no recommendations for seniors, but I suggest choosing cat food suited to 'all life stages'. This gives senior cats the added nutrients they need to support ageing.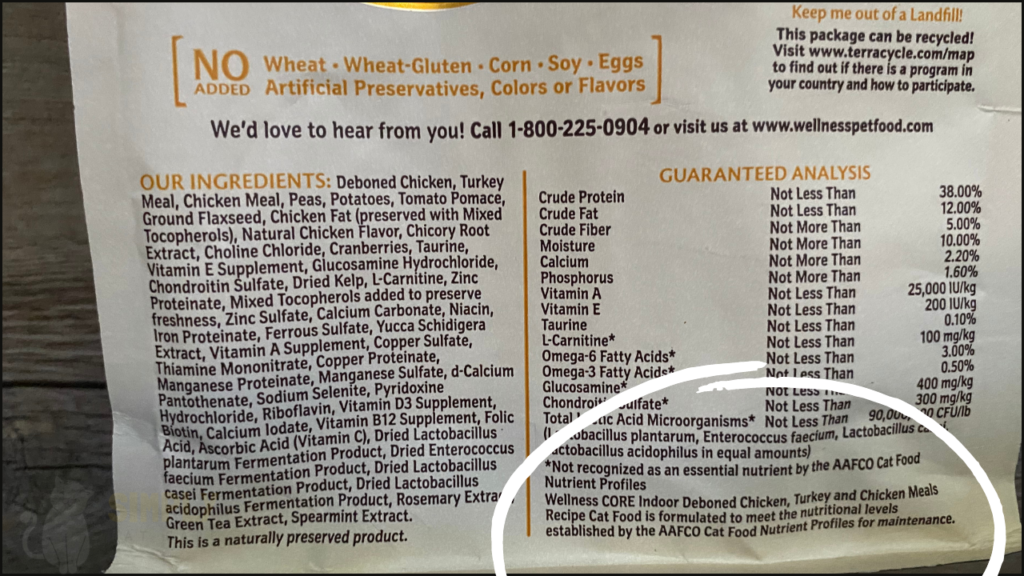 3 Best Dry Cat Foods in Australia
Here are my recommendations for dry cat food.
1. Ziwi Peak
Best Dry Cat Food Overall
Summary
If you're after the best quality cat food, this is it.
This cat food is filler free and carb free. Chock full of dried grass-fed meats, suitable for all life stages.
The price is a bit offensive though, but this is as good as it gets.
Best for:
Senior health
Easy digestion
Fussy eaters
Where to find Ziwi Peak?
Learn more: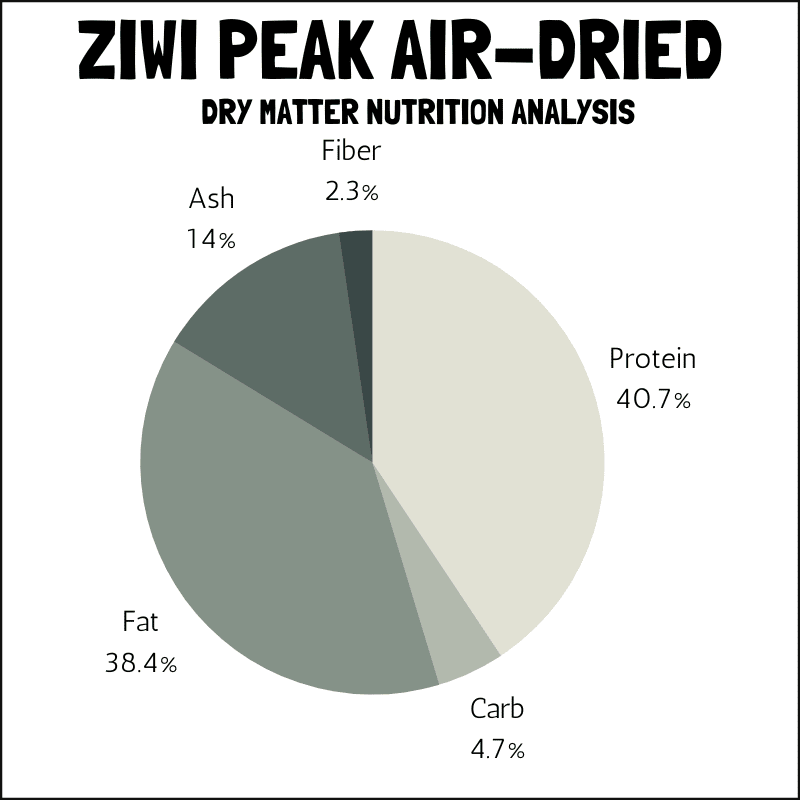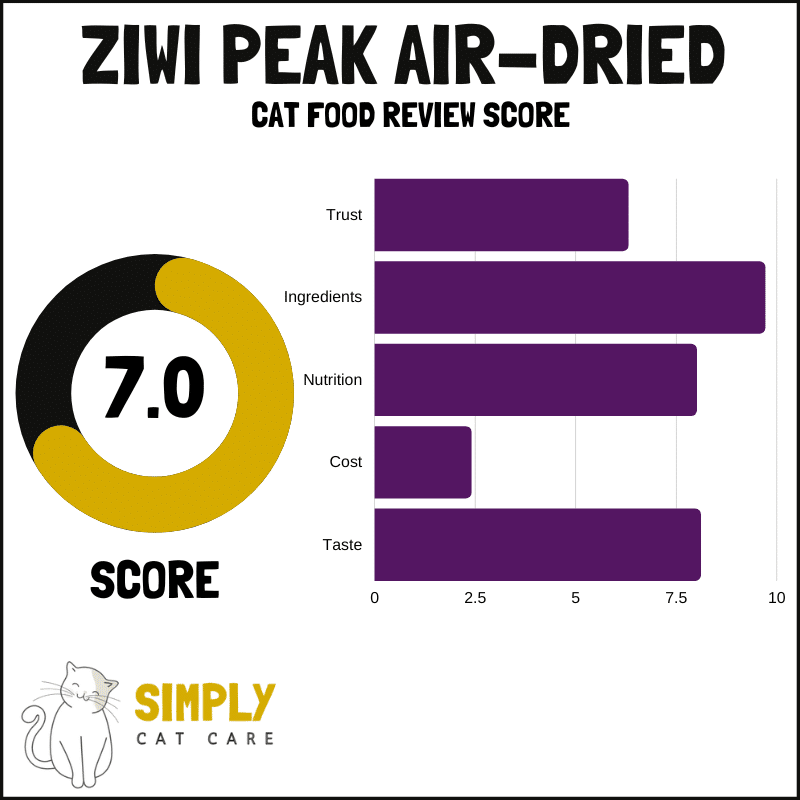 2. Fussy Cat
Best for Picky Cats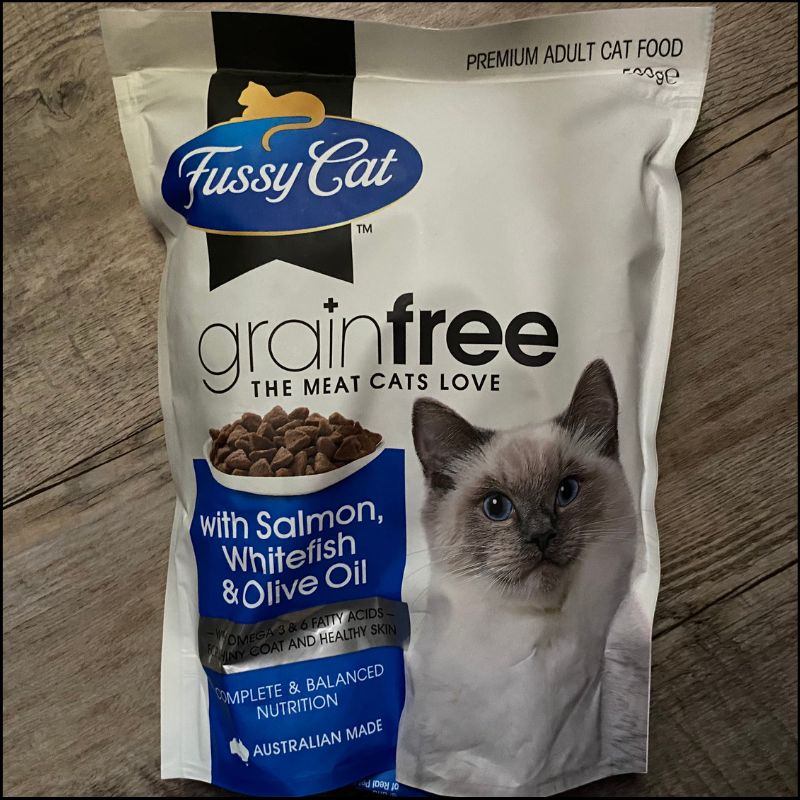 Summary
You'll find Fussy Cat all around stores in Australia.
It's high protein, which helps cats of all ages stay strong and energetic. Plus it's got a great cat friendly taste.
Ingredient quality could be better, and the carbs are a bit high for my liking (26% dry matter basis).
Best for:
Fussy eaters
Budget buy
Small packs
Where to find Fussy Cat?
Learn more: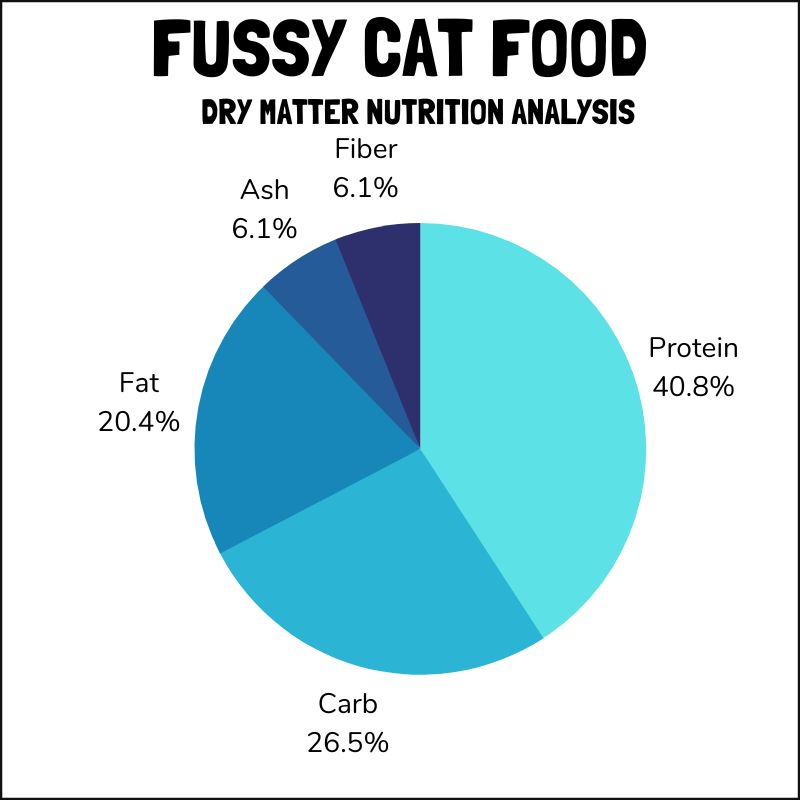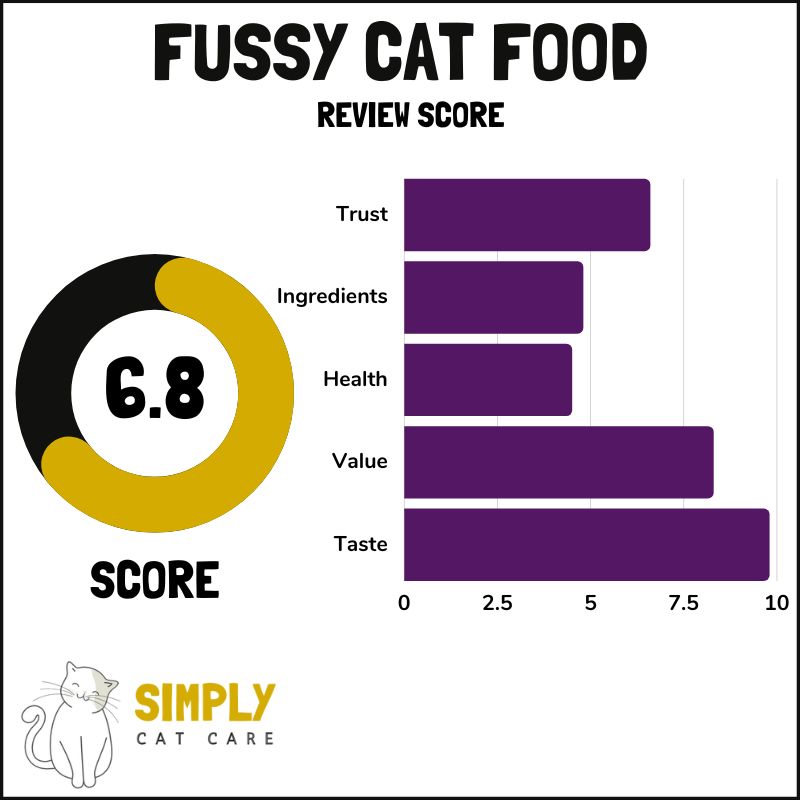 3. Wellness Core
Best for Indoor Cats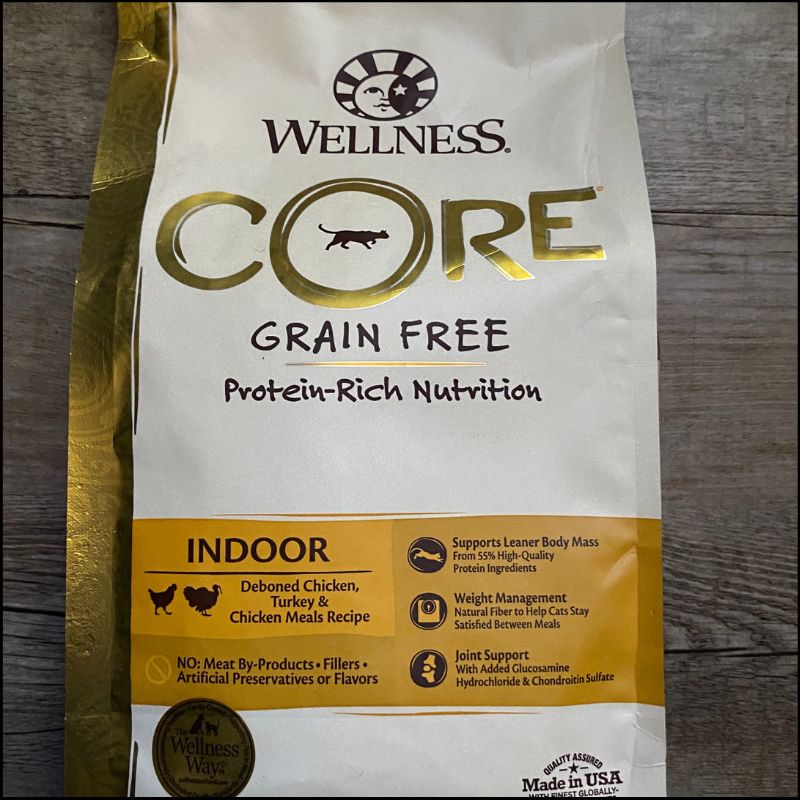 Summary
Wellness Core is really the 'best of the rest'.
It's high in protein, and low calorie for weight control. Plus it's a great tasting product.
Could be lower in carbs though, coming in at 29%. And it's pricey.
Best for:
Bulk buy
Adult cats
Weight control
Where to find Wellness Core?
Learn more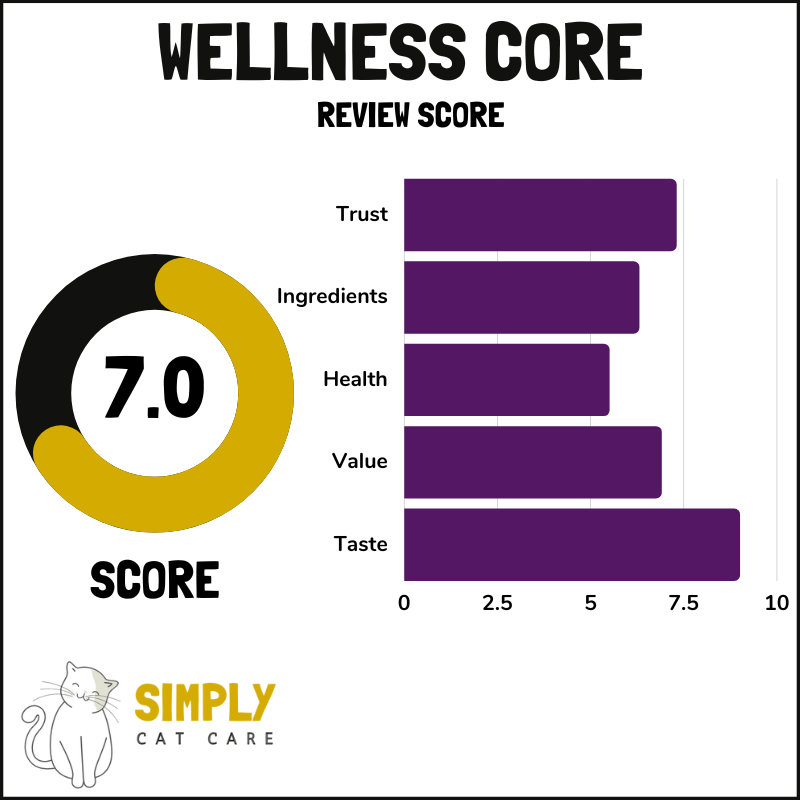 Best Dry Cat Foods in Australia: Full List
Here are our top choices ranked.
We've scored based on:
Ingredient quality
Nutrition
Trust
Price
Taste
Here's the list:
Best dry cat food in Australia
comparison list
*How many of the first 5 ingredients are meat based
Conclusion
Dry cat food offer convenience, but at the cost of quality.
Most dry cat foods load up on cheap grains, which cats don't need. This can hamper digestion and lead to food rejection.
Check for at least 3/5 meaty ingredients in the bag and use a dry matter calculator, aiming for 40% protein. Look for a statement of nutritional adequacy.
Our best choice is Ziwi Peak which is chock full of meat, suited to all ages, and filler free.
>> Our best dry cat food choice Ziwi Peak