Honest Crave Cat Food Review
Disclaimer
As a Chewy and Amazon affiliate, I earn from qualifying purchases. This does not impact our reviews and comparisons.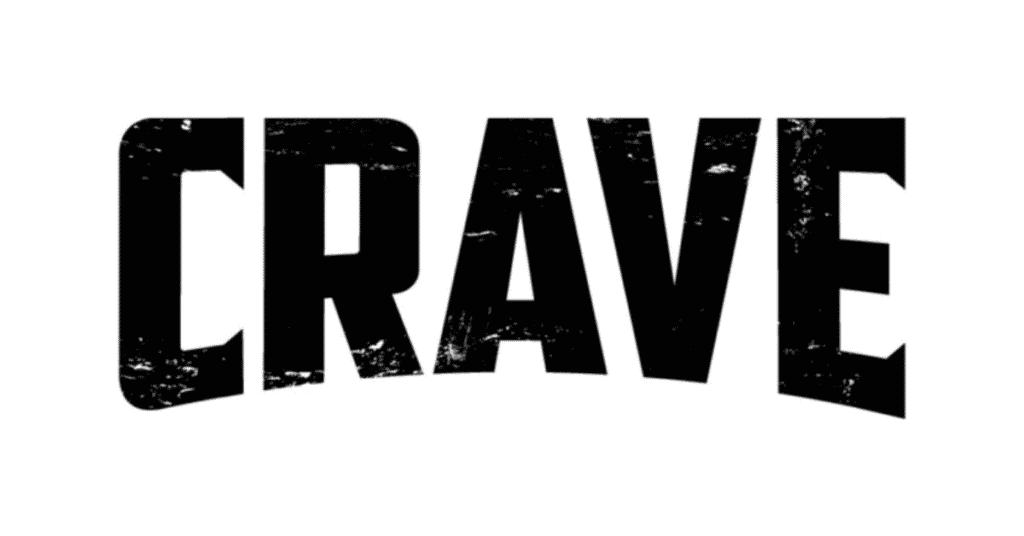 Score: 6/10
Bottom Line
Crave is better than most dry foods…but worse than most wet cat foods. As an occasional meal source, it'll get the job done.
Crave is a high-protein brand of dry cat food that promotes itself as a better choice for cats. In this cat food review, we find out whether this food fits the bill.
The goal of this website is to help cat owners learn more about taking care of their cats. I am not a veterinarian and I recommend seeking the advice of a vet for any further questions.
The advice in this article is not intended as medical advice.
Let's get into the article.
Crave Cat Food Review: A Short Summary
Overall, I think Crave cat food is an average choice for cats. This food does contain a better nutrient and ingredient profile than other dry foods. It is also an affordable choice.
Crave is lower in carbohydrate than most other dry foods. Still, it's above what is optimal for cats.
Most of our cats enjoyed Crave dry cat food, but they weren't jumping for joy over it.
I recommend only using Crave as an occasional food source for cats due to the carb content being high.
In this article, I'll break down the products in the Crave cat food range.
I will look at the following areas:
Ingredient quality
Nutrition
Taste
Finally, I'll go over some frequently asked questions about Crave cat food. This will help you learn more about the brand and how I scored this cat food.
Crave cat food Ingredients
The ingredient quality in Crave cat food is below average. Crave dry cat food offers what you'd expect from most dry food. A product that uses meat meals and chucks a few plant based foods like peas in the bag.
Crave offers a variety of dry cat food choices. All meet the AAFCO nutrition requirements for adult cats.
Let's take a closer look at the ingredients and nutritional value of Crave cat food.
The first two ingredients are chicken and chicken meal. These are good high protein choices for cats.
Crave uses meat meal. This is a high heat-treated food source that may be less digestible. Plant proteins are a lower quality protein source.
That means they don't contribute as many essential amino acids and/or are less digestible than animal based proteins. Crave include pea and potato protein which are less desirable protein sources.
The product also uses chicken fat. Meat-based sources of fat help to improve the taste of food for cats.
Fat also helps with the absorption of fat-soluble vitamins. Animal fats also contain arachidonic acid, a fatty acid cats can only get from animal based fat sources (not vegetable oils).
This dry food also uses beet pulp which may help reduce hairball formation. This is an soluble fiber that binds to hairs and helps your cat pass them through the digestive system.
There is no gluten or soy in the product.
There are also added vitamins and minerals to give your cat all the nutrients needed for health. These ingredients meet the AAFCO Cat Food Nutrient Profiles for adults.
| | | | | |
| --- | --- | --- | --- | --- |
| Crave cat food product | Selected product | Label type | Ingredient quality score | Ingredients |
| Crave grain free dry food | Adult cat food with protein from chicken | With | 40/100 | Chicken, Chicken Meal, Pea Protein, Split Peas, Chicken Fat (preserved with Mixed Tocopherols), Tapioca, Fish Meal, Dried Plain Beet Pulp, Potato Protein, Dehydrated Alfalfa Meal, Natural Flavor, Potassium Chloride, Choline Chloride, DL-Methionine, Salt, Mixed Tocopherols and Citric Acid (preservatives), Taurine, Zinc Sulfate, Vitamin E Supplement, L-Ascorbyl-2-Polyphosphate (source of Vitamin C), Iron Amino Acid Chelate, Yucca Schidigera Extract, Vitamin B12 Supplement, Copper Amino Acid Chelate, Niacin Supplement, Manganese Amino Acid Chelate, Biotin, Riboflavin Supplement (Vitamin B2), D-Calcium Pantothenate, Thiamine Mononitrate (Vitamin B1), Vitamin A Supplement, Pyridoxine Hydrochloride (Vitamin B6), Sodium Selenite, Vitamin D3 Supplement, Potassium Iodide, Folic Acid, Rosemary Extract |
Our score for Crave grain free cat food is below.
Ingredient Score: 4/10
Crave Cat Food Nutrition
The nutrition quality of Crave is average. Carbohydrate content is high at 20% on a dry matter basis.
This is better than most other options of the market (which are usually +30% carbs on a dry matter basis). It's still too high compared to what is optimal for a cats health.
The protein (on a dry matter basis) is 44.4%. For adults, AAFCO put the cut off at 27% protein on a dry matter basis. This means Crave has more than enough protein in the bag for an adult cat.
As I've looked at earlier, Crave include plant protein sources (pea and potato). Since the protein is quite a bit higher than 27%, there should be enough overall quality to provide for your cat.
The carb content is 21.5-21.6% (on a dry matter basis) for all products. This is higher than I recommend. Research finds cats prefer foods with ~12% or lower carbohydrate on a dry matter basis. As obligate carnivores, cats seldom consume any carbohydrate in the wild.
Cats are carbohydrate intolerant due to a lack of digestive enzymes in their body. Their livers converts protein (cats preferred nutrient source) into sugar. A high carbohydrate diet can result in digestive issues, food rejection, and high blood sugar.
Whilst the carbohydrate content is high, it's lower than many other dry kibble brands. This food wouldn't be appropriate as a sole source of nutrition. However, you may use it in small amounts without overloading your cat with carbs.
Here's a comparison of other options in a similar price range:
Acana First Feast Kitten (22% carbohydrate on a dry matter basis)
Fussie Cat Market Fresh (30%)
Royal Canin Dry Kitten (33%)
Blue Buffalo Dry Chicken (34.5%)
The fat content hovers around 20%. Cats prefer a 'fattier' diet of around 25-40% on a dry matter basis. A low fat diet may result in more food rejection.
Crave don't include any data on the calcium and phosphate content of their food. Senior cats, in particular can benefit from a low phosphate diet with more calcium. I noted there's no calcium carbonate supplement (a good supplemental source of calcium).
I don't recommend this food for senior cats or kittens.
Here is the nutrition information for three Crave cat food products:
| | | | | | | | | | | | |
| --- | --- | --- | --- | --- | --- | --- | --- | --- | --- | --- | --- |
| Crave cat food options | Type | Calories/kg | Kcal/g dry matter basis | Protein | Fat | Carbohydrate | Fiber | Ash | Moisture | Taurine | Calcium: Phosphate Ratio |
| Crave chicken with protein | Dry | 3,788 | 4.2 | 44.4%* | 20.0% | 21.5% | 4.4% | 9.6% | 10.0% | 0.2% | N/A |
| Crave salmon with protein | Dry | 3,785 | 4.2 | 44.4% | 20.0% | 21.6% | 4.4% | 9.6% | 10.0% | 0.2% | N/A |
| Crave chicken & salmon indoor | Dry | 3,677 | 4.0 | 44.4% | 17.8% | 21.6% | 6.7% | 9.6% | 10.0% | 0.2% | N/A |
*on a dry matter basis #estimated ash content
Our score for Crave nutrition is below.
Nutrition Score: 6/10
Crave Cat Food Taste
Crave has mostly positive reviews at leading online retailers. All products have over 90% customer recommended score.
I also tested Crave chicken with protein cat food with my own 5 cat review panel to see what they thought. Overall, 3/5 of our five cats approved of Crave.
Here are the results below: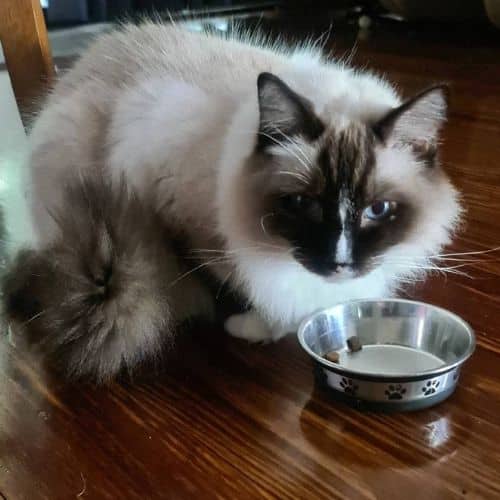 Cat Reviewer: Jojo
Jojo eventually ate her serving of Crave chicken and protein after some hesitation.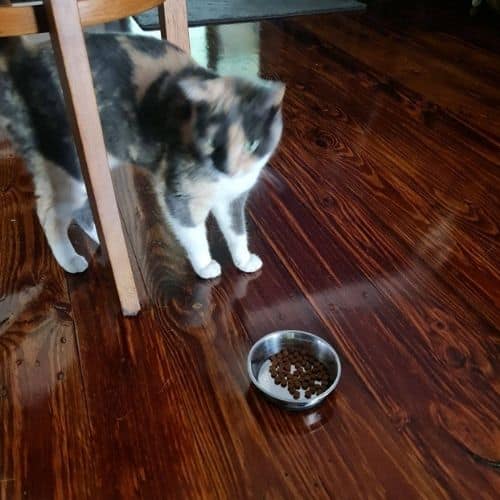 Cat Reviewer: Misty
Misty did not want to eat any of her Crave cat food. She is not catisfied!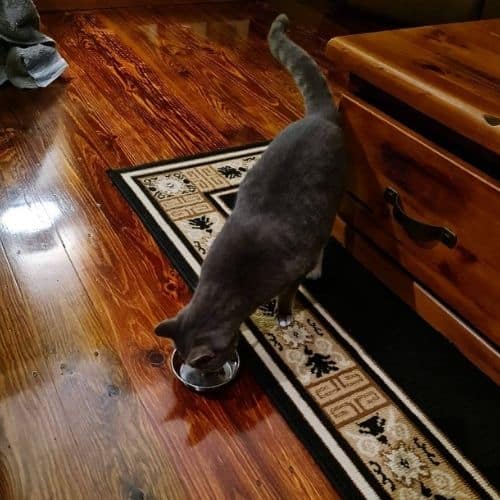 Cat Reviewer: Storm
Storm inspects this food with a sniff, but decides she doesn't want to try any.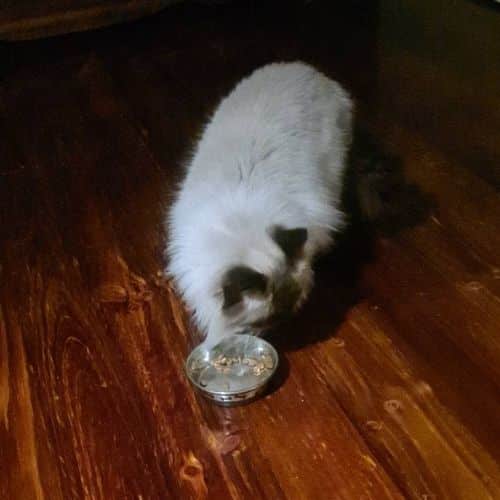 Cat Reviewer: Mimi
Mimi eventually eats her serving of Crave chicken with protein, with a little hesitation.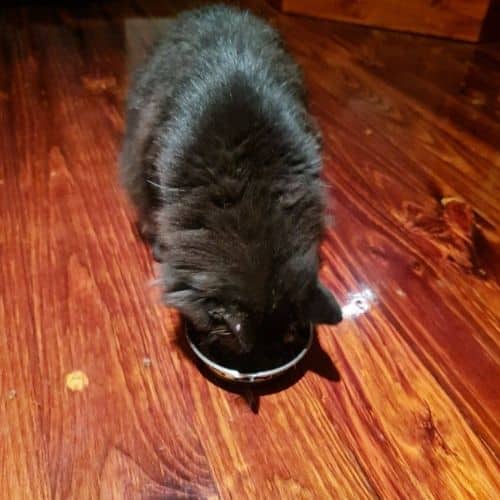 Cat Reviewer: Midnight
Midnight loves it! A very catisfying meal.
Here is what the product looked like out of the bag.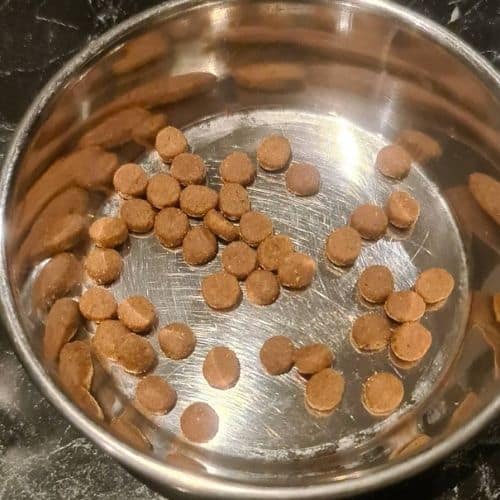 The circular shape of this product is easier on the mouth for chewing and swallowing. Cats do prefer a softer and rounder shape to their food, as opposed to sharp edges.
Taste Score: 8/10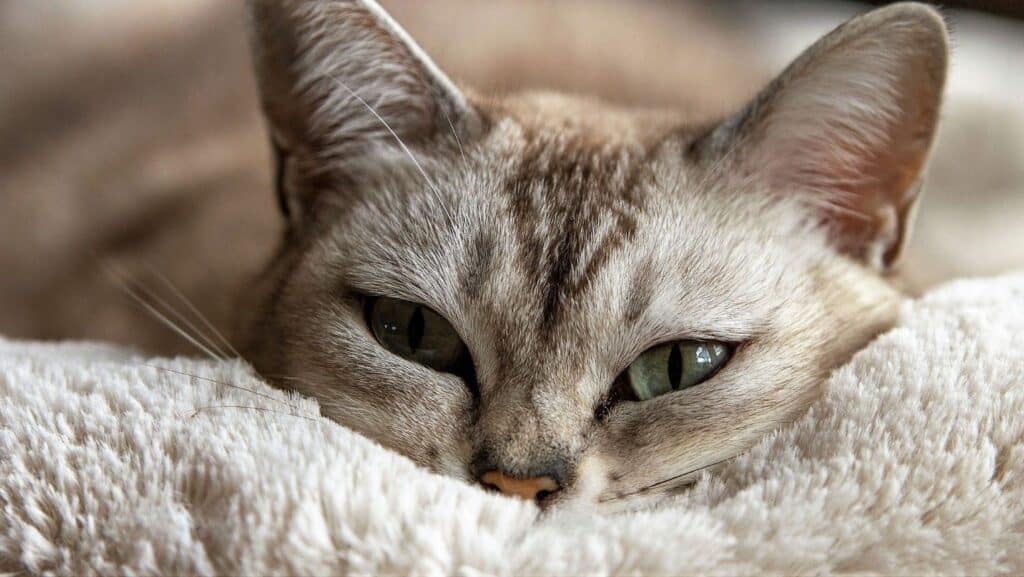 Frequently Asked Questions
Who Makes Crave Cat Food?
Crave is owned by Mars Petcare.
Mars Inc owns a variety of cat food brands such as:
Where is Crave Cat Food Manufactured?
Crave is produced in U.S. facilities with ingredients sourced around the world.
What Type of Cat Food Does Crave Make?
Crave offers both dry cat food.
Dry cat food comes in five recipes:
With Protein From Chicken
With Protein From Salmon & Ocean Fish
Indoor Cat With Protein From Chicken & Salmon
With Protein From Turkey, Chicken & Duck
Kitten With Protein From Chicken
Does crave make wet cat food?
Crave do not appear to make wet canned cat foods. They used to in the past, however these products no longer appear online for purchase. It is unknown if these food options will return in the future.
Has crave ever been recalled?
There are no recorded recalls of Crave Cat Food on the FDA database.
Research performed on Petful database and FDA recall list.
Is crave safe?
Crave cat food is AAFCO approved for adult cats. There have been no recorded food recalls of this brand. This food is safe to give to an adult cat, but not suitable for seniors or kittens.
Is Crave Good For Your Cat?
Compared to other dry cat foods at a similar price, Crave is a good option. It is lower in carbohydrate and grain-free.
However, the food is AAFCO approved for adult cats only. The food is not suitable for senior cats and/or kittens.
I don't recommend this option as a 'sole source' of nutrition due to the low moisture content and high carbohydrate amount. It's best to give your cat a diet of wet canned foods, using dry foods sparingly.
Learn more:
What is the #1 dry cat food?
Ziwi Peak air-dried cat food is the best choice for all cats. It is AAFCO approved for all life stages and contains balanced nutrition. It's high in premium animal food sources without any nasty fillers.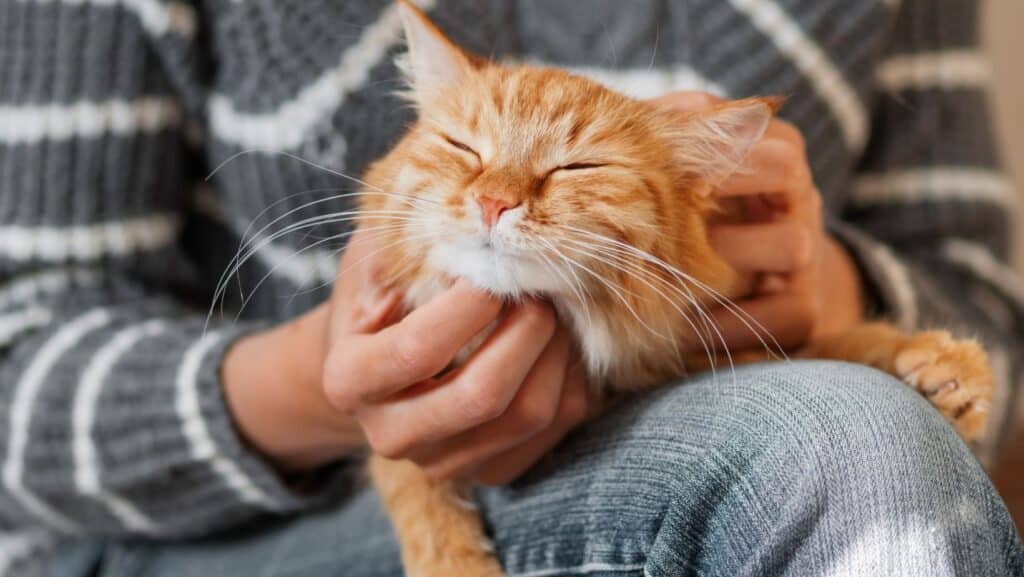 Conclusion
Crave is an occasional dry food choice for adult cats. Most cats enjoy the Crave and it is better than most other dry foods.
Crave is a brand owned by Mars Petcare. They offer three flavors of dry cat food, with their wet canned range discontinued.
The main benefit of this food is the lower carbohydrate content compared to other similar-priced dry cat food products. Other benefits include the round kibble shape for easy swallowing and being grain-free for clear digestion.