Want some simple gifts for cats?
For most, cats are part of the family, but it's hard to know what to get as a gift.
In this article, I'll go through 5 easy gift ideas for cat lovers to enjoy to help spark some thoughts.
Let's get into the article.
I am not a veterinarian and I recommend seeking the advice of a vet for any further questions relating to your cat's health.
5 Simple Gifts for Cats
1. Custom portrait
Prints are a different way to add personality to your space.
Taking photos of the family is what most people do for themselves…well, why not do the same with your cat?
Our friends at sketchpup can help you with a portrait.
They offer a service to create prints from clear pictures that you can send in. Choose from a range of options including canvas or matte.
2. Pillows
Why not get a pet-themed pillow?
Adding your own face to a pillow might seem unusual but a pillow commemorating your cat is a great idea.
Imagine your cat's bemusement when they jump on the couch to rest next to themselves!
Our friends at sketchpup can also help you with having a custom pillow design arranged for you.
All you need a clear picture of your feline friend and you are ready to get a great design to put down to add personality to your house.
Check out the great idea below for inspiration.
3. Pet photo album
People keep photo albums for memorable events.
Think weddings, birthdays, or vacations.
What about a photo album for your pet?
Perhaps you can capture some vintage moments like sniffing trees, having a wild tree climbing episode, playing with a tail, or sock – all great moments to capture and have a chuckle at later.
Start building that photo list to work on your photo album, and always be ready to capture some great moments. 
Check out the marketplace at Etsy which has some great options to choose from.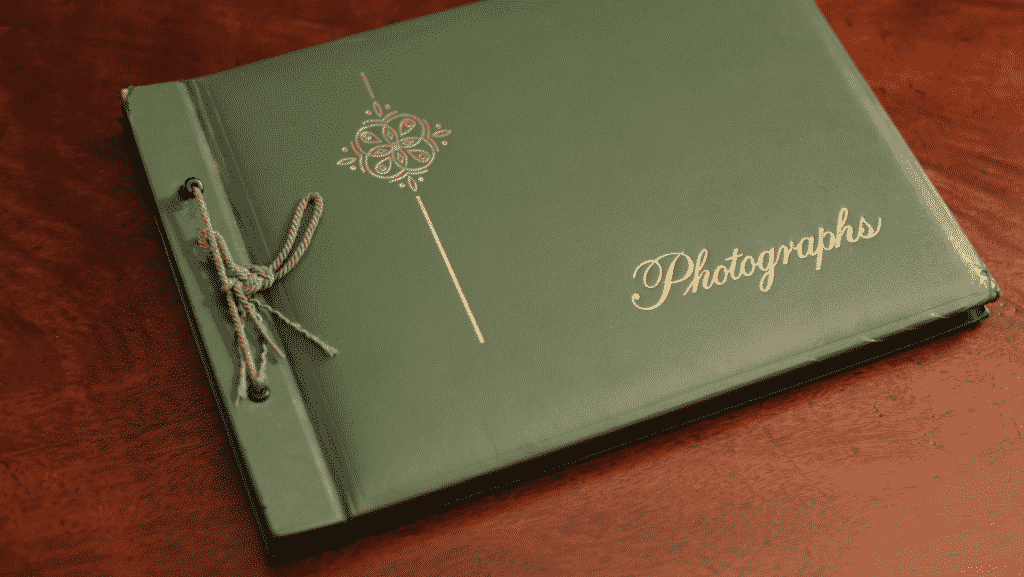 4. Make A Video
One thing many people joke about is how many views cat videos get on YouTube.
Well, there's a great reason for that – it's because some of the silliest and best moments are your cat getting up to wild adventures and nonsense.
You can set up your own highlight or blooper reel for your cat. A lot of people love watching this content and it's a great way to share the best and funniest moments of your beloved cat for years to come.
Some people are even able to make a living out of artistic cat videos and content, which might be something up your alley with a bit of creative flair.
If you want some inspiration, check out some of the videos from Kittisaurus for example including this hilarious cat wheel video.
There are many great options for video editing that can help you create high-quality videos that showcase all the great moments in the best way.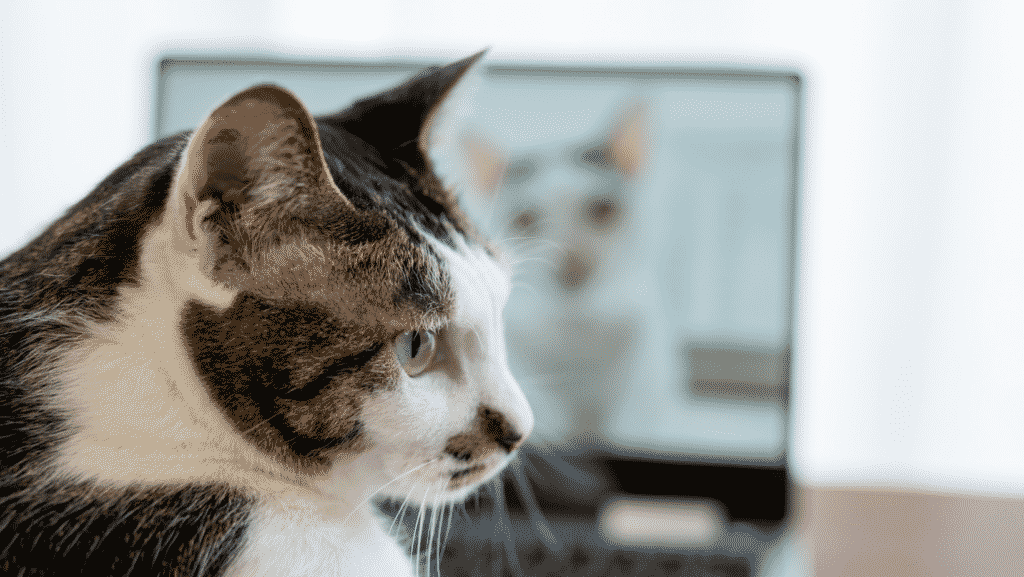 5. Bowls
Another cute idea is to get some personised pet-themed plates and bowls.
It can be as simple as your cat's name, which is always a thoughtful touch. 
There are also options to add your cat breed onto the bowl to add a more personalized element to the bowl.
Check out some options here at the Etsy marketplace for inspiration.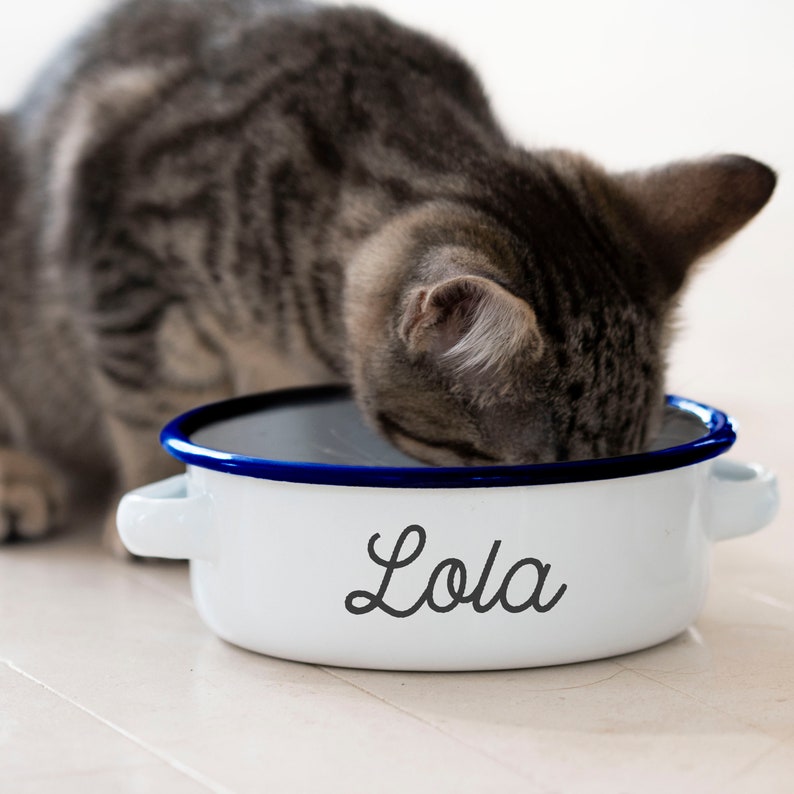 Other Cat Gifts to check out
Cat Scratcher
Cats love scratchers.
Why?
It helps them communicate territory ownership (the tearing is a kind of marking). Scratching also helps with keeping the claws conditioned.
Sisal (rope) is recommended.
Learn more:
Cat Tree
A cat tree is bigger investment.
It offers a range of benefits for cats including:
More space
More hiding
Scratching (see benefits above)
Hiding is something cats do and it's not a bad thing. It helps with stress relief as a form of enrichment.
Cat trees give cats everything they need in one 'hub'.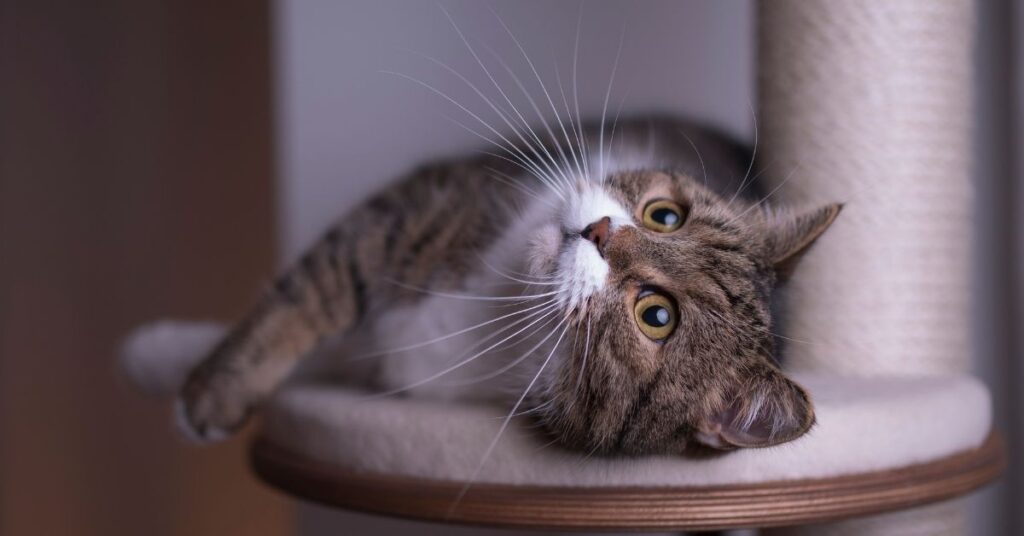 Cat Toy
Cat toys reduce boredom.
If cats are bored they get behavior problems including overgrooming and aggression towards owners.
So liven things up!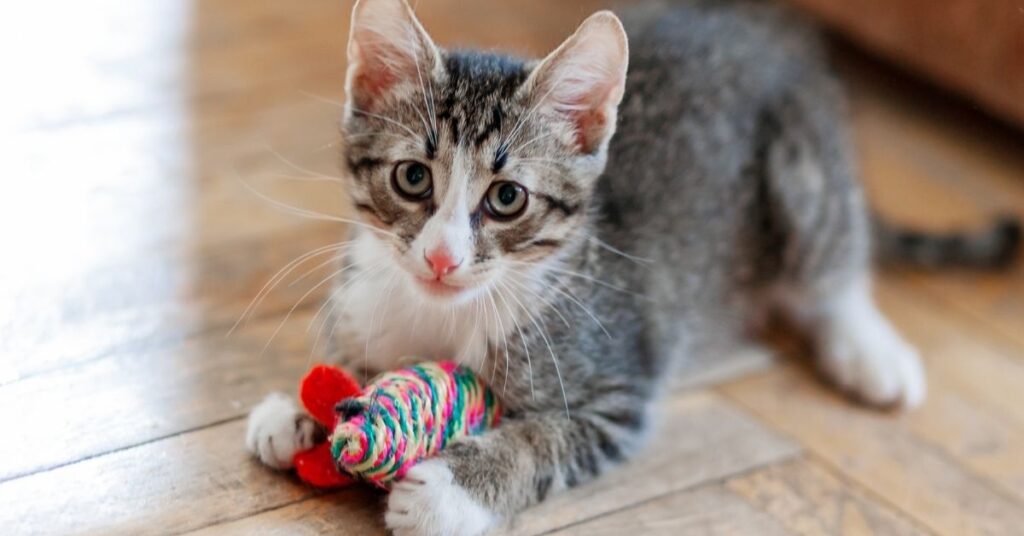 Cat Collar
A collar is needed for a dog and cat for parents to keep track of their pets in case they get lost.
Of course, there are microchip options, however, a collar is a visual signal to others that a cat has an owner.
If you have a friend or family member with a cat, they may love to get a new collar for their precious pet.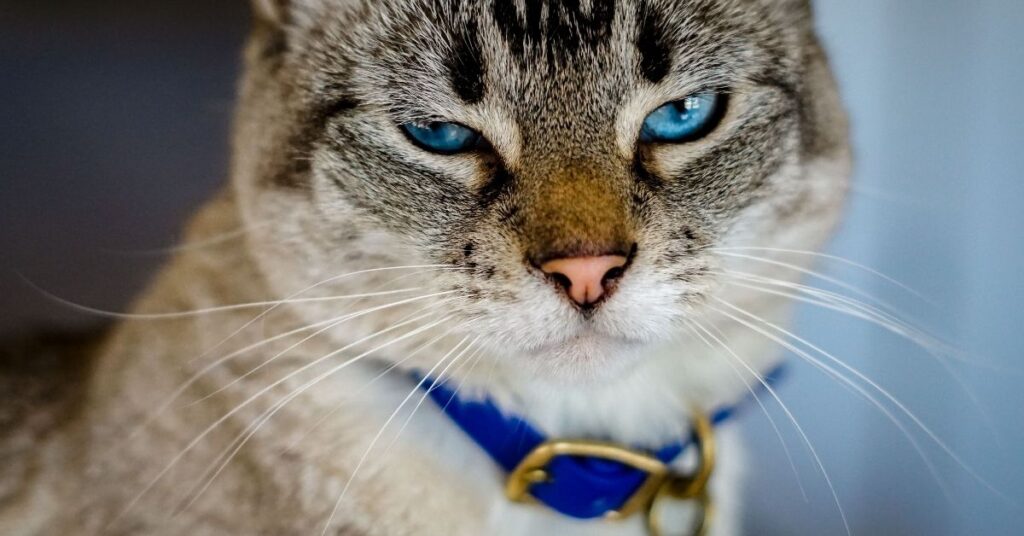 Conclusion
There's plenty of ideas for cat gifts I covered in this article, including:
Prints
Pillows
Photo albums
Videos
Bowls
Cat trees
Cat toys
Scratchers
Your cat will never get bored again.