5 Awesome Memorable Gifts for Cats
For many people, their cat is a part of the family and they want to find ways to create lasting memories for their pet. In this post, I'll be going over 5 memorable gifts for cats.
Finding ways to celebrate your feline friend with a gift is something you can do to go the extra mile in your passion for your pet. There are a lot of great ways you can do something to create lasting memories.
Whether you want something more lighthearted and fun, or thoughtful, these ideas will be right up your alley.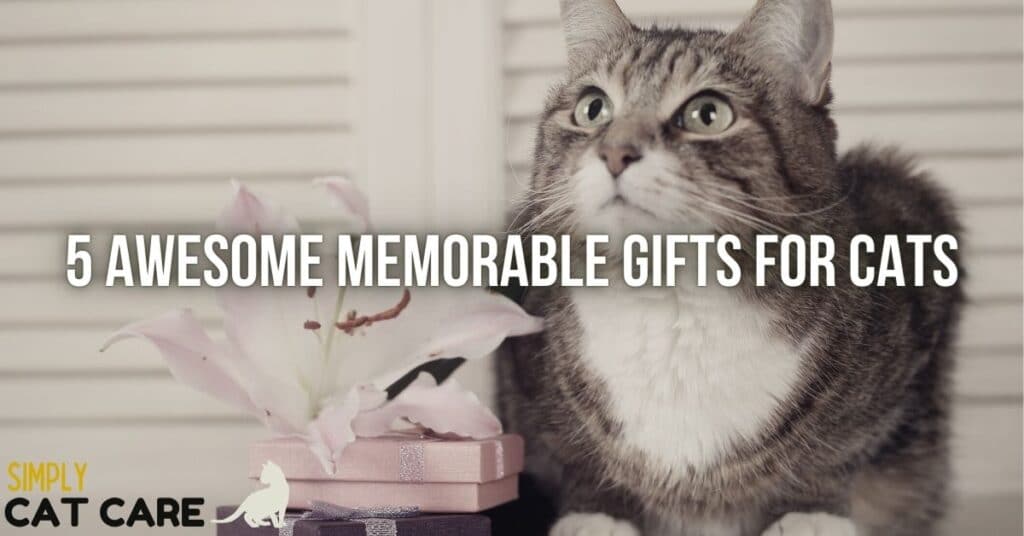 My name is Derrick and I am a writer for Simply Cat Care, a site dedicated to caring for your cat. I researched these ideas and tried to come up with a few ideas that would best immortalize your cat for you to enjoy and cherish.
When my beloved cat passed away a few years ago I lamented that I didn't take enough photos or have enough memorable things to celebrate my cat. These opportunities only come once, and I missed out on some precious chances to do more.
I thought this was a real shame. These ideas will help you find ways to commemorate your cat.
In this article, I am going to cover the following things:
Let's get into the article!
---
1. Custom portrait gifts for cats
Prints and posters are a great way to add personality to your wall and enhance your personal space. Taking photos of the family is what most people do to celebrate the stages of their lives.
Why not do this with your cat?
Our friends at sketchpup can help you with a portrait. The process is simple, have a clear picture that you can send in and choose from a range of options including canvas or matte print.
You can get a print that shows off personality and has an artistic flair. It will definitely add life to your living space.
---
2. Pet pillow gifts for cats
Similar to the above, why not get a pet-themed pillow?
Adding your own face to a pillow might seem unusual but a pillow commemorating your cat is a great idea.
Imagine your cat's bemusement when they jump on the couch to rest next to themselves!
Our friends at sketchpup can also help you with having a custom pillow design arranged for you.
All you need a clear picture of your feline friend and you are ready to get a great design to put down to add personality to your house.
Check out the great idea below for inspiration.
---
3. Pet photo album gifts for cats
For many people, it's a normal thing to have physical photo albums of important events in your life including traveling and weddings.
Yet, many people might not have thought about a photo album for their pet.
One great idea is to get a cover theme in your cat's name to truly personalize your album.
Perhaps you can capture some vintage moments like sniffing trees, having a wild tree climbing episode, playing with a tail, or sock – all great moments to capture and have a chuckle at later.
Start building that photo list to work on your photo album, and always be ready to capture some great moments. Check out the marketplace at Etsy which has some great options to choose from.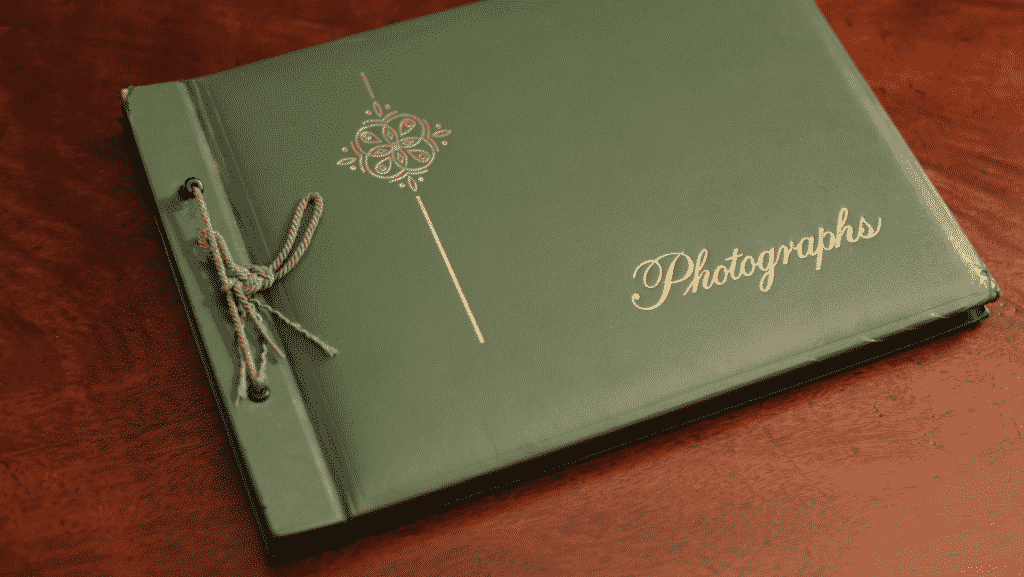 ---
4. Make a video of your cat
One thing many people joke about is how many views cat videos get on YouTube.
Well, there's a great reason for that – it's because some of the silliest and best moments are your cat getting up to wild adventures and nonsense.
You can set up your own highlight or blooper reel for your cat. A lot of people love watching this content and it's a great way to share the best and funniest moments of your beloved cat for years to come.
Some people are even able to make a living out of artistic cat videos and content, which might be something up your alley with a bit of creative flair.
If you want some inspiration, check out some of the videos from Kittisaurus for example including this hilarious cat wheel video.
There are many great options for video editing that can help you create high-quality videos that showcase all the great moments in the best way.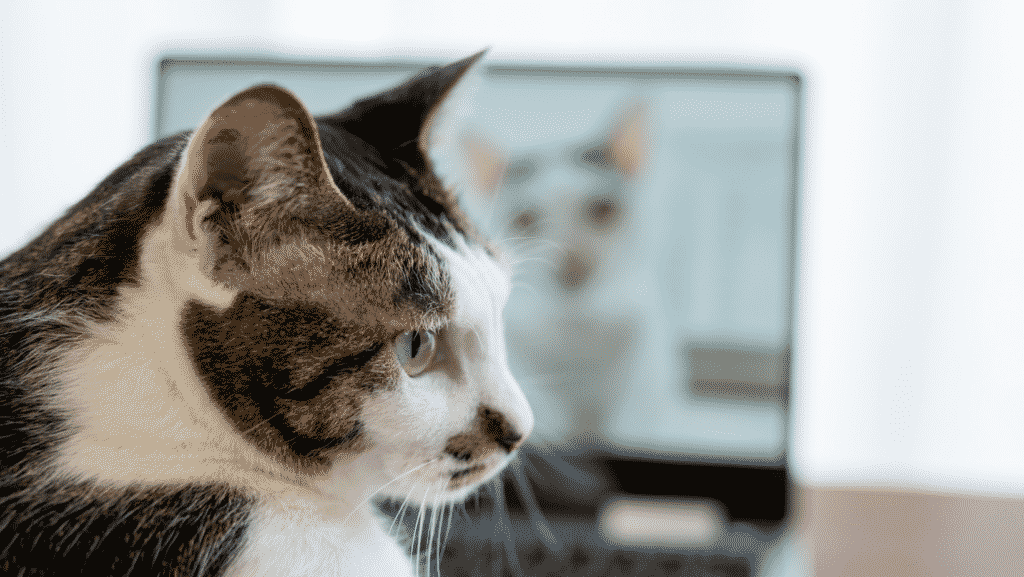 ---
5. Personalized cat bowl gifts for cats
Another cute idea is to get some personised pet-themed plates and bowls.
It can be as simple as your cat's name, which is always a thoughtful touch. There are also options to add your cat breed onto the bowl to add a more personalized element to the bowl.
Check out some options here at the Etsy marketplace for inspiration.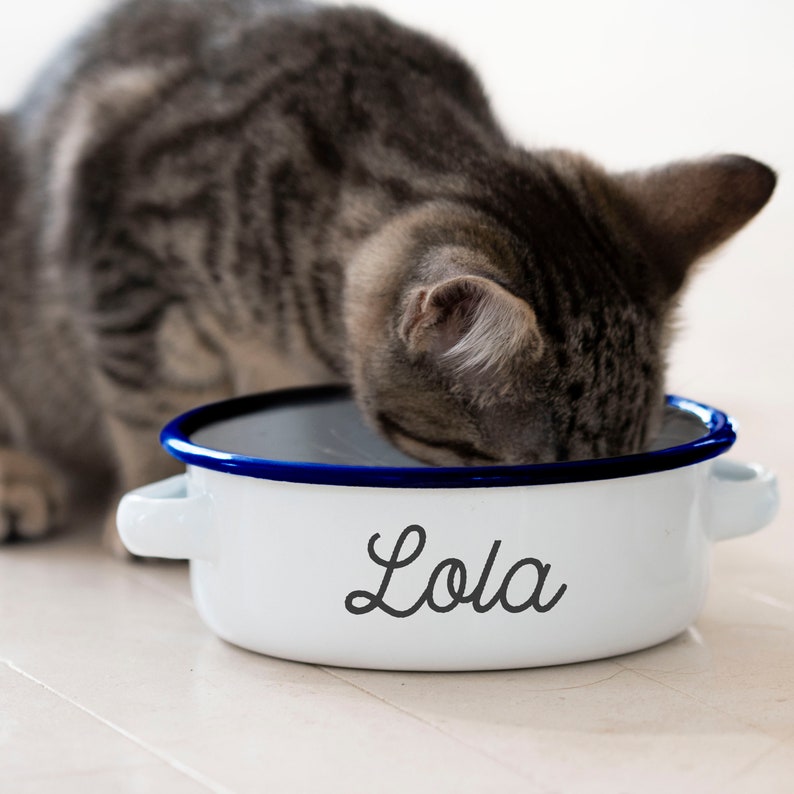 ---
Other Cat Gifts to check out
Cat Scratcher
A cat scratcher is a way to give your cat the enjoyment of scratching without ruining your furniture.
They are generally made with a material such as sisal which is stronger than other materials such as fur, carpet, or rope.
This material feels good on the paw and is sturdy enough to withstand months of scratching. You can design your own scratchboards using sisal wrapped over cardboard.
Owners can train their cats to use the scratcher with catnip or treats. Another thing an owner can do is repel their cats from scratching other surfaces.
I wrote a helpful guide to cat repellents over here.
Cat Tree
A cat tree is a piece of cat furniture that is designed as a practical and fun gift for a cat.
A cat tree provides a place for scratching which is an important aspect of a cat's instinct. Cats scratch to maintain their claws and spread their scent. A cat tree is also an interactive space filled with toys for enhancing your cat's enjoyment. They can also contain cozy condo rooms for use as a kitty bed.
If you have a mostly indoor cat that is restricted to a small apartment, they get more places to play.
I wrote a massive helpful guide to help you find the best cat tree for large cats over here.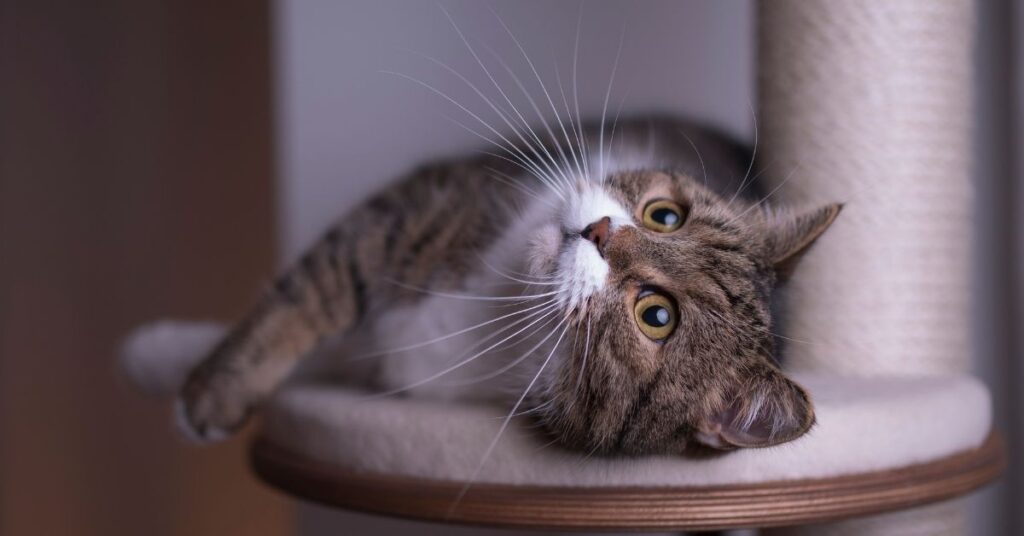 Cat Toy
A cat toy gives your cat the enjoyment of hunting in your own home. Being indoors isn't very stimulating and your cat needs a game to keep itself happy.
A variety of toys like a bird, mouse, snake, and other animal-shaped toys are a great option for your kittens or adult cats. They like to chase things that move, so anything that can be winded up and moved is an amazing choice. If there are feather-covered parts of the toy, it adds to the joy. This makes the toy as interactive as possible.
When kittens and cats aren't given a chance to play they may develop behavioral difficulties growing. They might start overgrooming or being aggressive towards owners since they don't have anything stimulating them [1].
Check out my guide to the best remote cats toys.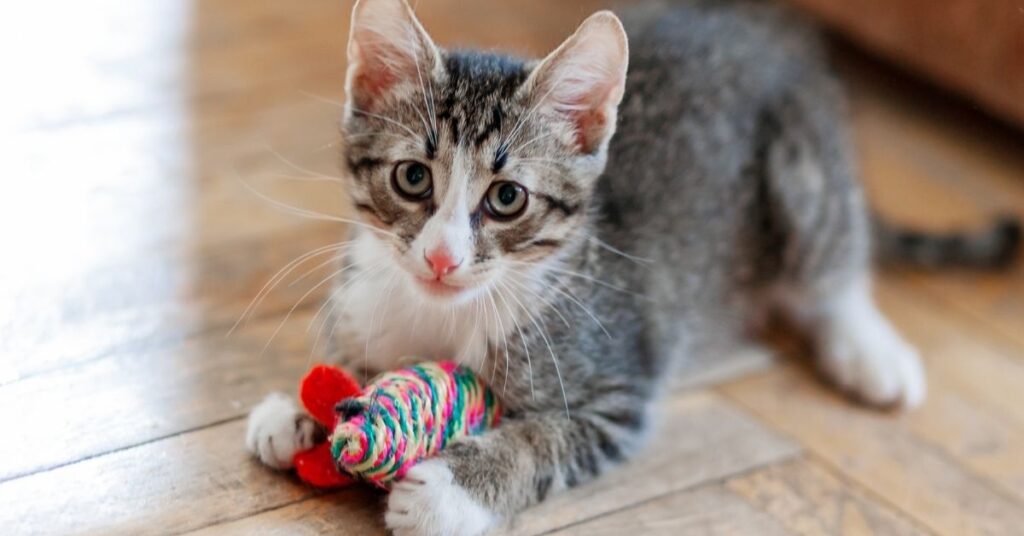 Cat Collar
A collar is needed for a dog and cat for parents to keep track of their pets in case they get lost.
Of course, there are microchip options, however, a collar is a visual signal to others that a cat has an owner.
If you have a friend or family member with a cat, they may love to get a new collar for their precious pet.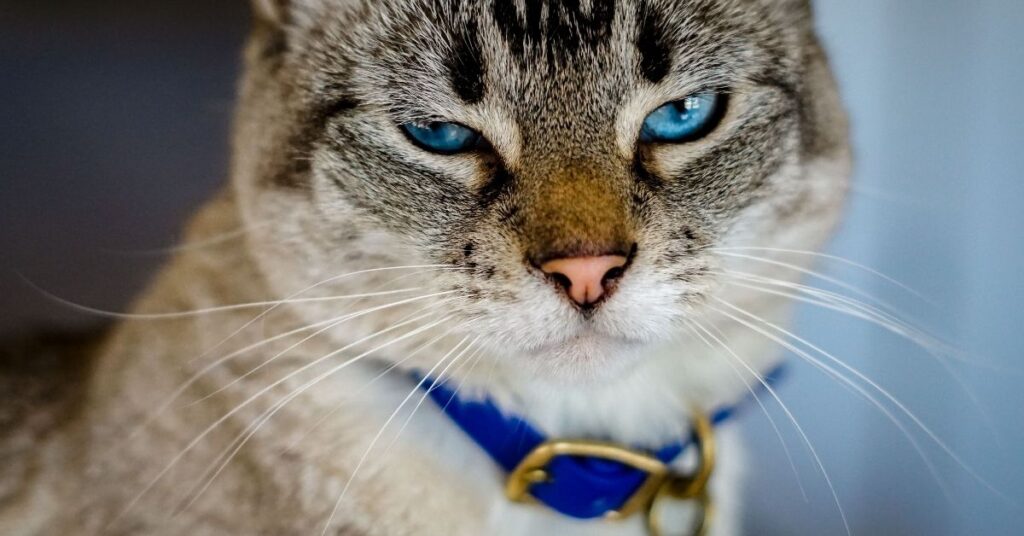 ---
Conclusion: Gifts For Cats (Final Thoughts)
That wraps up this post for today.
You have some great ideas to celebrate your cat and create lasting memories. I went through five great ideas; a pet print, pillow, photo album, video, and/or a personalized plate.
Other great gifts for cats include a cat scratcher, a cat tree, an adorable collar, and toys (e.g. cat toy mouse).
Most of these cat gifts are for fun to allow cat owners to celebrate the love of their pets. However, many have features that serve a practical benefit to your cat which helps to improve their quality of life.
Cats love more space for scratching and another interactive fun-filled area. Cat trees are perfect for this.
Never forget to be ready to take these special moments on camera and make the most of the opportunities that present themselves.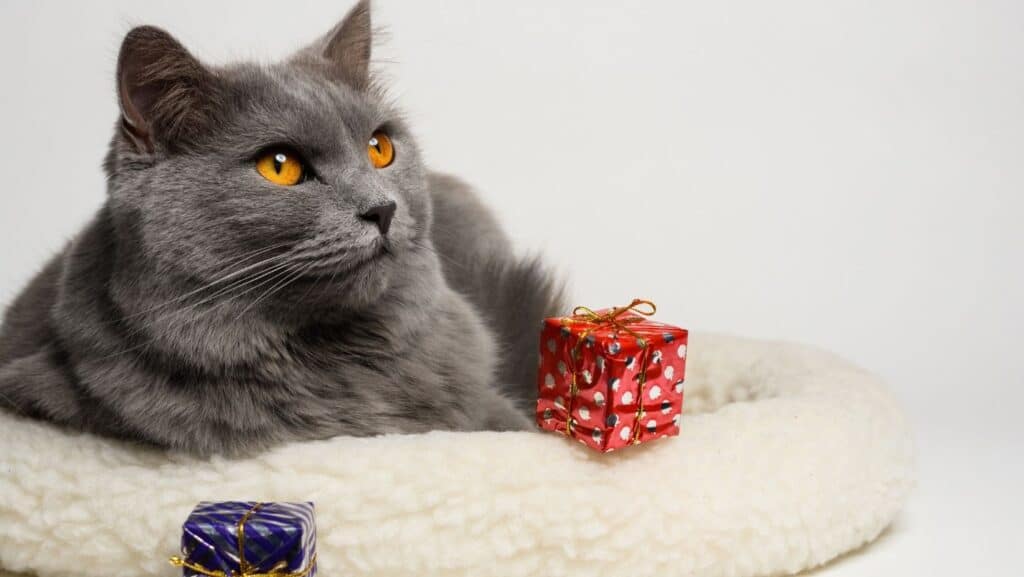 After more things cat-related?
Check out our awesome guides below.