4 Best Cat Food for Hairballs Choices
Disclaimer
As a Chewy and Amazon affiliate, I earn from qualifying purchases. This does not impact our reviews and comparisons.
Finding the best cat food for hairballs is overwhelming when there are so many different options on the market. There is no single best brand of cat food for hairballs that will work for every cat in every situation.
Wet canned cat food is the best choice for cats. Cat food with added fibers like cellulose, flaxseed, and sugarcane fiber may help bind loose hair and help pass it into the feces.
Feral and zoo cats rarely get hairballs so environmental or dietary conditions may cause excessive vomiting in domestic cats (e.g. too much grooming due to boredom, low-quality grain foods).
---
Hairballs are an infrequent problem many cats experience especially long-haired cats. Cats spend a large portion of the day (25% of the waking hours) grooming themselves to stay clean.
The tongues of cats contain rough papillae which help lift dirt and debris from the fur for cleaning. Most of the time, this ingested hair passes through the entire digestive tract and goes into the feces without harm, although sometimes it gets stuck and leads to vomiting.
This article breaks down some important considerations in choosing a good brand of cat food to prevent hairballs, and also gives recommendations based on specific situations like the age or breed of your pet. I will give you the best cat food choices for hairballs.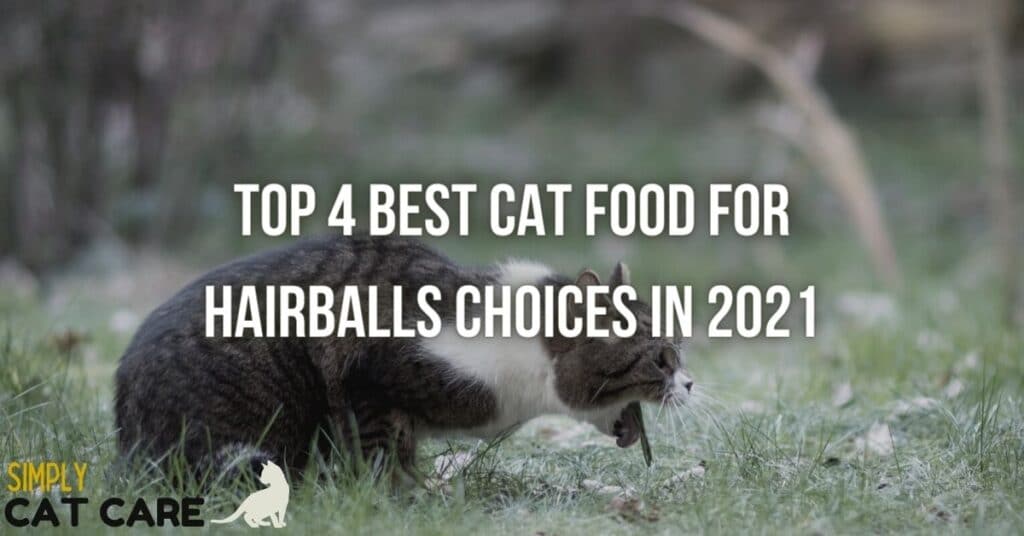 My name is Derrick, and I write for Simply Cat Care. Our goal is to provide the best advice to improve your cat's health. I am not a veterinarian and I recommend seeking the advice of a vet before continuing.
I wrote this article from reviewing the literature. This article is not intended to replace the advice of a trained professional.
Let's get into the article:
---
Product Review: The Best Cat Food for Hairballs
SUMMARY
Let's take a look at Purina ONE Hairball Indoor Advantage.
Out of the can, it's great species-appropriate cat food with plenty of meat sources including whitefish, chicken, liver, and pork lungs.
I like that this affordable product has a good amount of protein for overall health. The wet food has a good amount of moisture (78%) to help with digestion and loose hair clearance.
The natural ingredients cellulose and rice are two fiber sources that help increase the crude fiber of the cat food.
Cellulose helps to reduce cat vomiting incidence and prevent hairballs from forming. The small 3 oz serves are a good size to help your cat consume easy-to-digest meals.
The rice content does lower the digestion of protein. Since this food has many high protein animal foods the amount isn't likely to impair health.
I would not use this product as a sole source of nutrition. The product may have benefited from some other natural fiber sources like sugarcane.
INGREDIENTS
Ocean Whitefish, Fish Broth, Chicken, Liver, Pork Lungs, Brown Rice, Powdered Cellulose, Natural Flavors, Spinach, ESSENTIAL NUTRIENTS, AND OTHER INGREDIENTS: Minerals (Potassium Chloride, Salt, Zinc Sulfate, Ferrous Sulfate, Manganese Sulfate, Copper Sulfate, Potassium Iodide), Guar Gum, Vitamins (Vitamin E, Choline, Vitamin B-1, Vitamin B-3, Vitamin B-5, Vitamin A, Vitamin K, Vitamin B-6, Vitamin B-2, Vitamin B-12, Vitamin B-7, Folic Acid, Vitamin D-3), Taurine
Caloric Content: 915 kcal/kg, 77 kcal/can
---
SUMMARY
Let's take a closer look at Feline Natural Lamb Feast.
I like that this grain-free formula cat food contains natural fiber from flaxseed flakes to help clear hairballs.
This hairball formula is a top food for health containing head-to-tail meat sources from lamb, including bones and organs. The product includes finely crushed bones are a source of calcium, which is an important nutrient for strong bones.
I also like the inclusion of named organ ingredients to provide easy-to-absorb sources of vitamins and minerals.
This helps keep maintain a cat's skin and fur, to reduce hair ingesting through grooming.
There are not too many negatives about this food, aside from the price which is steep. This may relate to the use of top-quality meat sources and the avoidance of cheap fillers (e.g. corn, wheat, and chicken meal). In the long term, it might be a worthwhile trade-off to keep your cat healthy and happy to feed better quality natural ingredients.
Another issue is the taste, which might put off new cats that haven't tasted meats with no artificial flavors.
INGREDIENTS
Lamb, Water Sufficient For Processing, Lambtripe, Lamb Heart, Lamb Kidney, Lamb Spleen, Lamb Liver, Lamb Blood, Ground Lamb Bone, New Zealand Green Mussel, Fish Oil, Flaxseed Flakes, Potassium Sulphate, Dried Kelp, Salt, Taurine, Vitamin E Supplement, Magnesium Oxide, Zinc Proteinate, Copper Proteinate, Manganese Proteinate, Thiamine Mononitrate, Vitamin D3 Supplement, Folic Acid.
Caloric Content: 1211 kcal/kg, 103 kcal/3-oz can, 206 kcal/6-oz can
SUMMARY
The final choice in this article is the Instinct Original Grain-Free Pate.
I like this the Instinct Original grain-free cat foods come in a variety of flavors including duck, rabbit, and salmon.
All of the products have ingredients that help with and hairball control which include flaxseed and carrot.
The duck and rabbit options also make great choices for food intolerances and allergies.
I don't like that the foods contain a little more fruits and vegetables than would be ideal for cat food. Cats get almost all of their nutrition in the wild from small prey such as mice, birds, fish, and insects.
Additional plant-based ingredients may be less palatable food sources and result in hit-or-miss results.
INGREDIENTS
Chicken, Turkey, Chicken Liver, Chicken Broth, Ground Flaxseed, Montmorillonite Clay, Egg Product, Peas, Carrots, Potassium Chloride, Salt, Minerals (Iron Proteinate, Zinc Proteinate, Copper Proteinate, Manganese Proteinate, Sodium Selenite, Potassium Iodide), Choline Chloride, Vitamins (Vitamin E Supplement, Thiamine Mononitrate, Niacin Supplement, D-Calcium Pantothenate, Pyridoxine Hydrochloride, Riboflavin Supplement, Vitamin A Supplement, Biotin, Vitamin D3 Supplement, Vitamin B12 Supplement, Folic Acid), Taurine, L-Ascorbyl-2-Polyphosphate, Menhaden Fish Oil (Preserved With Mixed Tocopherols), Artichokes, Cranberries, Pumpkin, Tomato, Blueberries, Broccoli, Cabbage, Kale, Parsley
Caloric Content: 1,239 kcal/kg, 193 kcal/5.5 oz can, 105 kcal/3 oz can
---
Buying Guide: The Best Cat Food for Hairballs
This buying guide will help you find the right cat food for hairball control.
Before discussing food, I'll introduce the topic of hairballs, including what they are, the symptoms, and why they occur.
Then I'll look into diet strategies that help with hairball control.
Finally, I'll cover some frequently asked questions to give you more guidance.
What is a hairball?
A hairball is a collection of hair and fur that collects in a cat's gastrointestinal system after grooming.
The hairball itself resembles a cylindrical rather than spherical shape when regurgitated.
If vomited, the hairball also contains stomach contents which include digestive juices and leftovers. The scientific name for a hairball is a trichobezoar.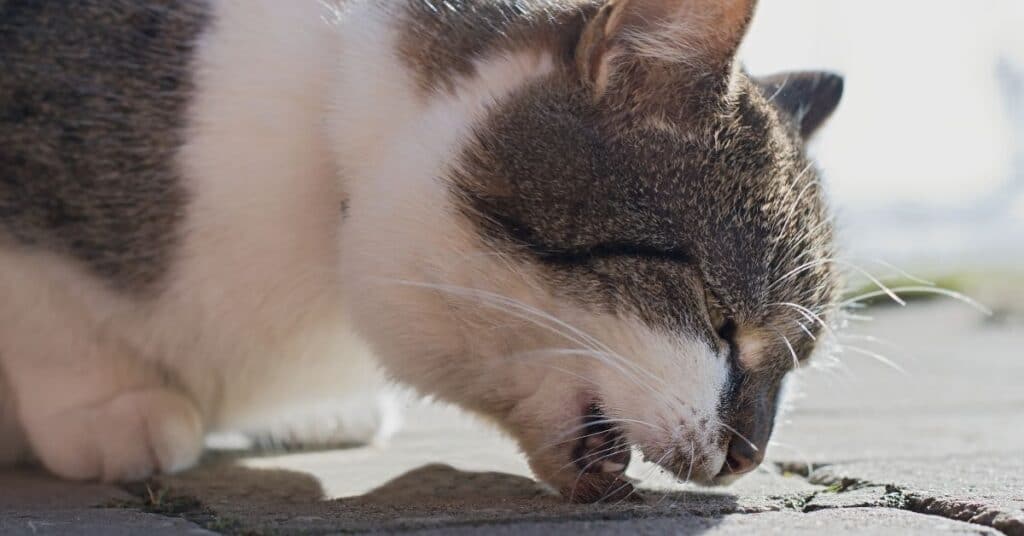 How often do cats get hairballs?
According to self-report polls, the incidence of hairballs is uncommon.
Only 10% of shorthair cats bring up more than one hairball in a year. Longhaired cats experience hairballs twice as often as shorthair cats. Zoo cats and feral cats rarely experience hairballs.
Many factors may contribute to an increase in hairball frequency.
Flea infestation, stress, and skin disease may lead to more grooming and hairballs.
Dietary food intolerance may also disrupt the normal digestive clearance of hair through the colon, but it is not well known which foods are most to blame.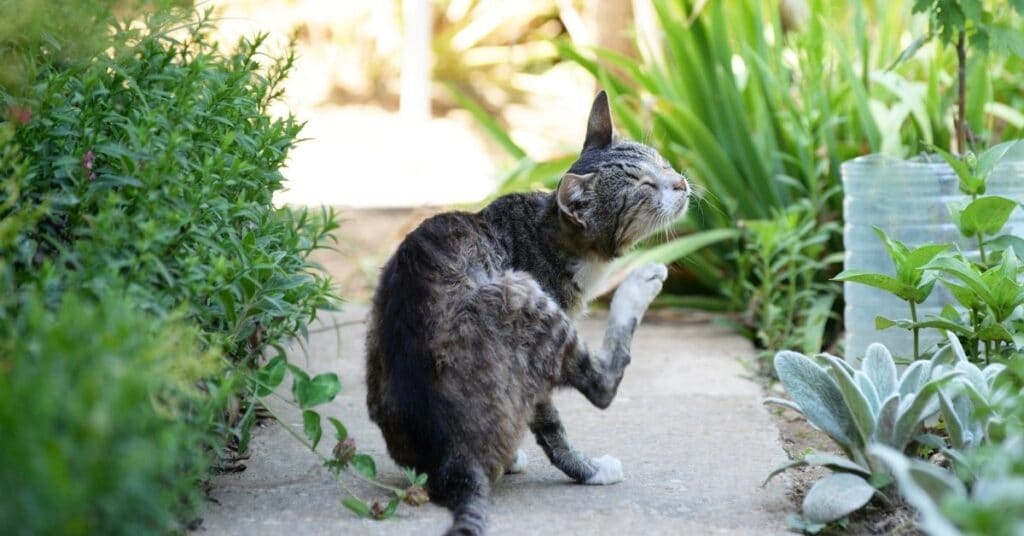 Why do cats get hairballs?
There are many possible reasons a cat experiences hairballs. Long-haired cats are most at risk of experiencing a hairball.
Other reasons include excessive grooming related to stress, fleas, or skin disease.
Dietary intolerance, lack of dietary fiber, and fasting may also increase the risk of hairballs forming.
Fasting impairs the motility (movement of feces along the colon) of cats, so long periods without feeding increases hairball risk.
Cats spend 25% of their waking hours grooming themselves to stay clean. A cat's tongue contains rough papillae barbs which pull up dirt and hair.
Hair contains a strong protein called keratin which resists digestion but gets eliminated in cat feces.
If an excessive amount of hair accumulates in the intestine or the digestive system isn't able to clear it, the hair develops to form a hairball.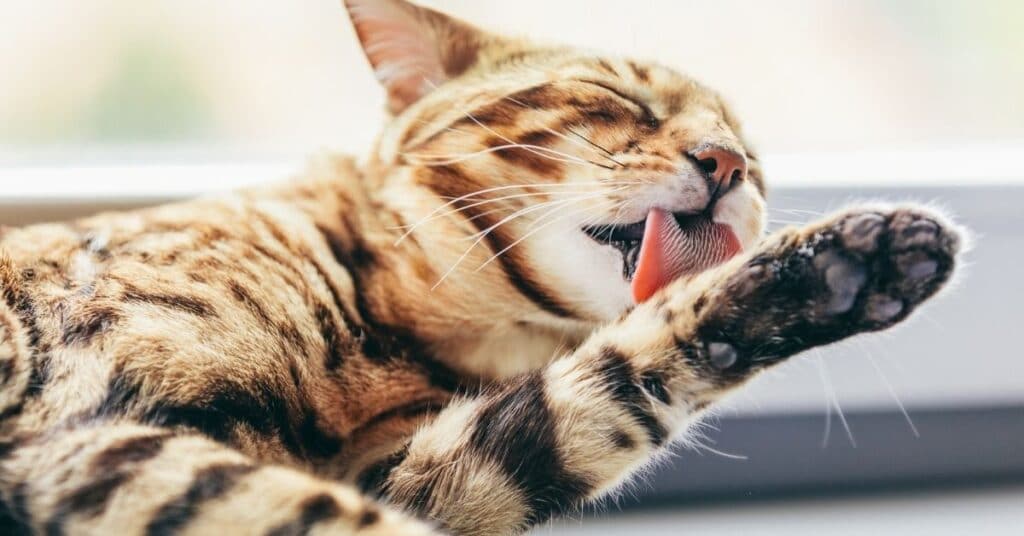 What are the symptoms of hairballs in cats?
Cat's will dry heave or retch until they are able to eliminate hairballs.
Other symptoms of hairballs include a loss of appetite, anorexia, frequent vomiting, and abdominal pain.
Most of the hair your cat ingests passes into the stool. This results in no symptomatic or health changes. Some hair may be visible in the feces.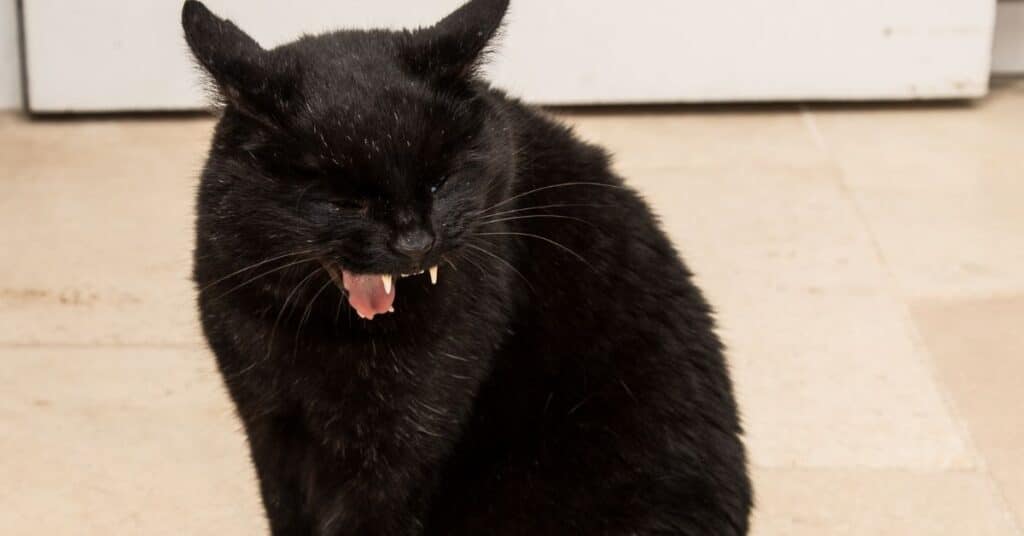 Are hairballs normal?
Hairballs are rare in healthy cats.
A cat experiencing frequent vomiting may have an underlying health condition (e.g. hernia, blockage).
A study of 100 cats admitting for chronic vomiting found inflammatory bowel diseases a common occurrence.
Most of these owners were nonchalant about the results, putting their cats vomit down to eating too fast or having a sensitive stomach.
If your cat vomits more than twice a month, consult a vet to make sure the cat doesn't have an underlying health problem.
In serious cases, your cat may need medications or even surgery.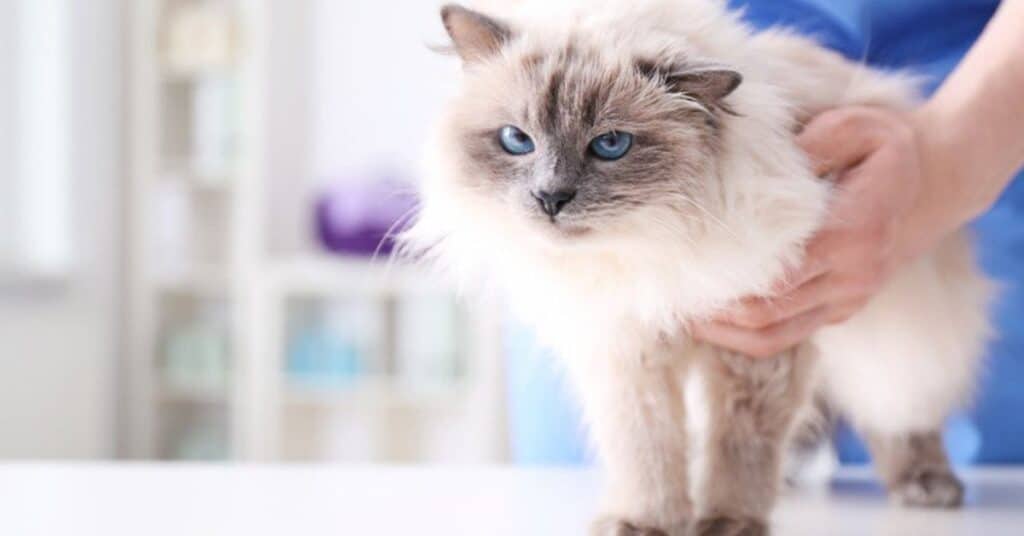 What food is good for cats with hairballs?
One thing we know about hairballs is they are rare in feral cat and zoo cat populations. They are also rare in most domestic cats (except for longhaired cats).
Most domestic cats get a diet high in plant and grain-based foods from dry cat food, which does not reflect the usual diet of cats.
As mentioned above, many cats suffer from inflammatory bowel disease.
Could the quality of the diet be to blame?
As a starting point, I recommend improving your cat's diet by feeding them a wet canned food diet.
Wet cat food gives you cat species-appropriate food with the nutrition it needs for health.
Check out my article on the best-wet cat food for cats.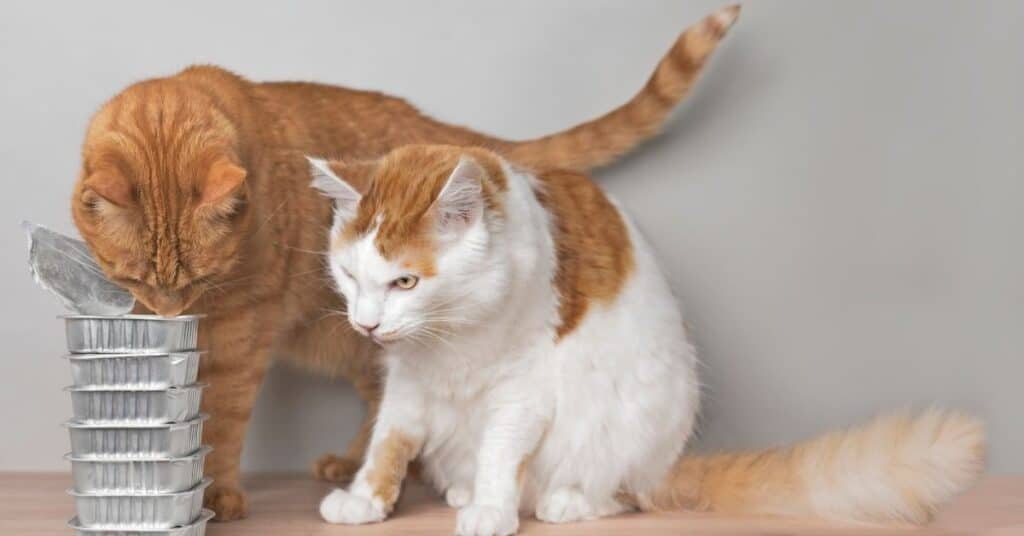 What cat food ingredients help get rid of hairballs?
High-quality wet cat food is best for hairball control with added fiber from cellulose (about 5% weight of the product) or other plant-based food.
I recommend wet canned cat foods over dry foods for health, especially foods with a good mixture of animal-based food sources (e.g. muscle, organ, bones) from quality sources to provide the nutrients your cat needs for health.
Small amounts of added fiber may help reduce vomiting and aid in fecal clearance.
Let's look at research that supports this recommendation:
In a 2011 trial, 24 cats followed a four-week hairball control cat food challenge.
The cats went into two groups with or without cellulose (4%) added to commercial dry food. The control group received a placebo. The owner reported rate of vomiting decreased by at least 70% when given cellulose.
This suggests that cellulose, although it has no nutritional benefit, helps to bind and eliminate hairballs.
Unfortunately, the trial was with dry cat food, so it's not known if wet cat food with cellulose provides the same beneficial effect.
In another study in 2014, cats got a diet with a higher amount of cellulose (10%). The cellulose increased the formation of large hairballs. The study also tested sugarcane. Sugarcane helped get rid of large hairballs and they weren't present in the feces. This suggests sugarcane reduces the risk of vomiting from large hairballs.
Let's sum up the research into logical actionable ideas:
The research on hairball control cat food is minimal.
A small amount of cellulose in cat food reduces the incidence of vomiting. Other sources of insoluble fiber such as flaxseed may help with hairball control.
Cellulose is best used in small amounts (5%). Higher concentrations did not benefit cats.
Sugarcane fiber helps to reduce the number of large hairballs (the ones that may lead to vomiting and digestive issues) in the feces.
Feral and zoo cats rarely get hairballs. The usual diet of a cat is one of an obligate carnivore.
Many domestic cats have inflammatory bowel conditions which cause frequent vomiting.
It is unknown why this is, but poor quality cat food is probably to blame.
High-quality wet cat food is best for hairball control with added fiber from cellulose (about 5% weight of the product) or other plant-based food.
There's only one problem with this solution.
Most cat food brands use the word 'hairball control' as an excuse to load in poor quality ingredients like corn meal and wheat meal under the guise of 'Well it's going to help with fiber and digestive control'.
I've put some effort into finding cat foods that have what your cat needs, with an additional ingredient to help with hairballs.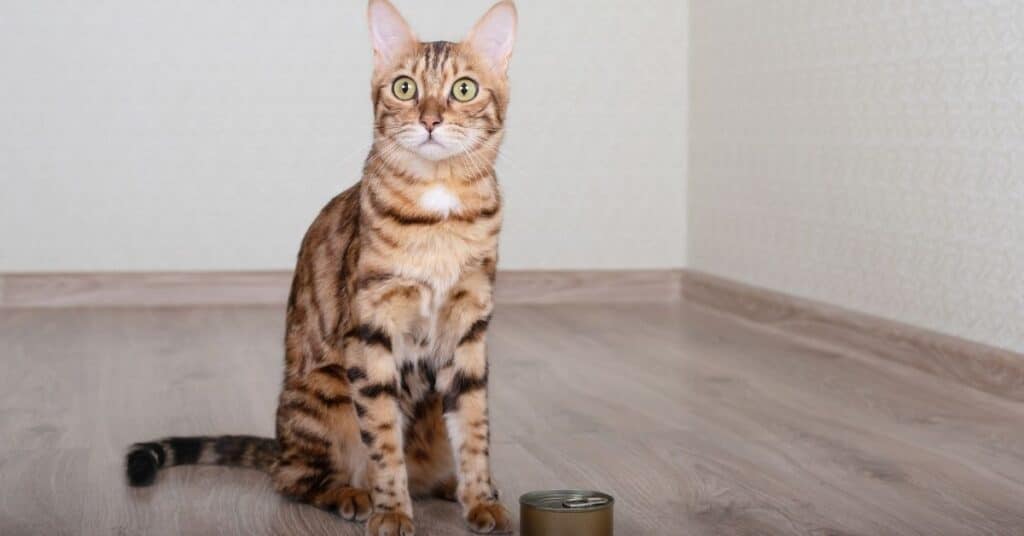 Does hairball food for cats really work?
Many cat food brands have an 'indoor hairball control' formula for cats. There is little evidence to suggest these are effective.
Cat food with added cellulose (about 5% weight) or sugarcane does appear to benefit cats. The overall quality of the food is worth consideration.
Remember, if a cat is vomiting more than twice a month it is not normal.
Consider reviewing some other possible causes (e.g. fleas, illness) and ask for vet assistance.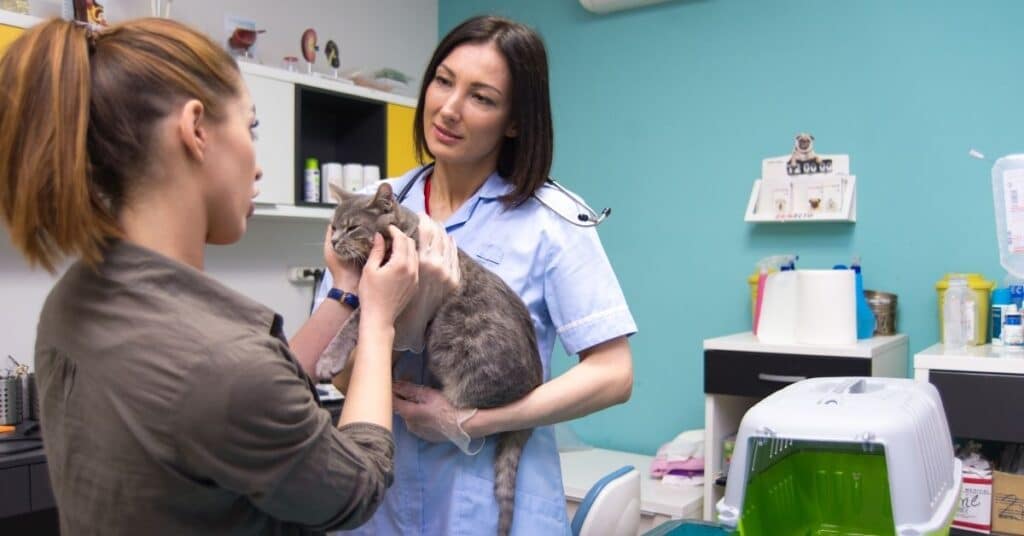 ---
Frequently Asked Questions
What should I do if my cat is dry retching without hairballs?
If your cat is dry retching without passing a hairball, go consult your vet.
There are many reasons cats can get sick.
These include parasites, obstruction (e.g. foreign body stuck in your cat's throat), gastrointestinal illness, and stress.
I wrote more about this in my article on why your cat is dry heaving.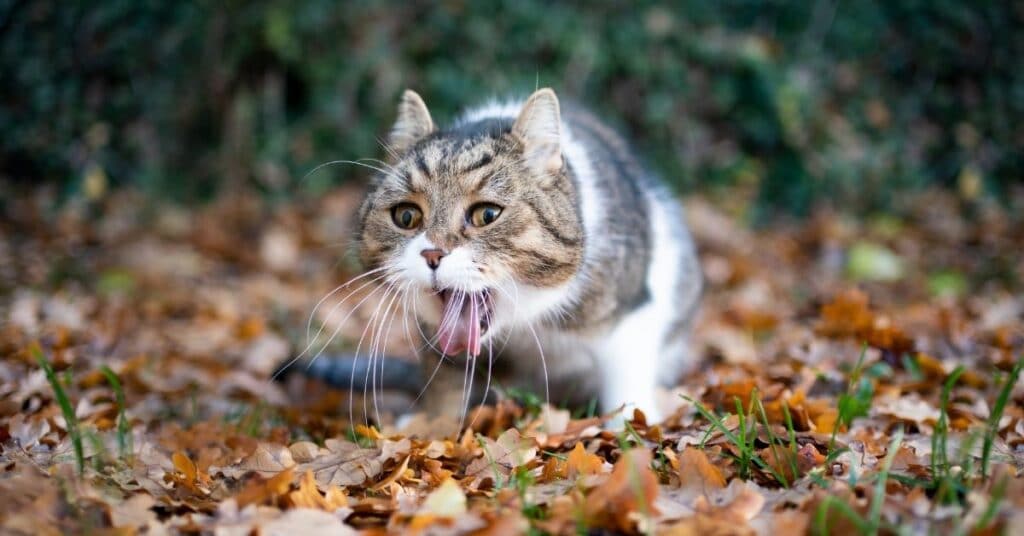 What is in cat food marketed for hairball control?
Food marketed as 'hairball control' on the label must contain foods approved by the US Food and Drug Administration.
The exact criteria for 'hairball control' labeling is not known. At the very least, the product must be safe to consume and nutritionally balanced.
Most hairball control cat food products contain high levels of fiber to help push the content of your pet's body through its gastrointestinal system.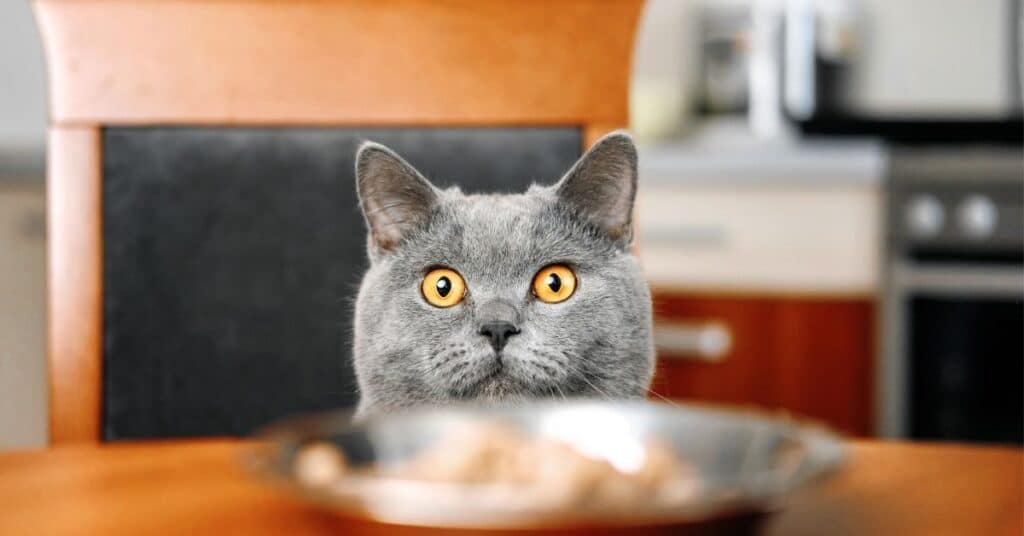 Can cats poop out hairballs?
Yes, most of the time hair passes in feces.
It is normal for hair to pass through the digestive system (undigested). Vomiting hairballs more than twice a month isn't normal.
If your cat is vomiting more than twice a month or frequently dry retching then consult a vet for assistance.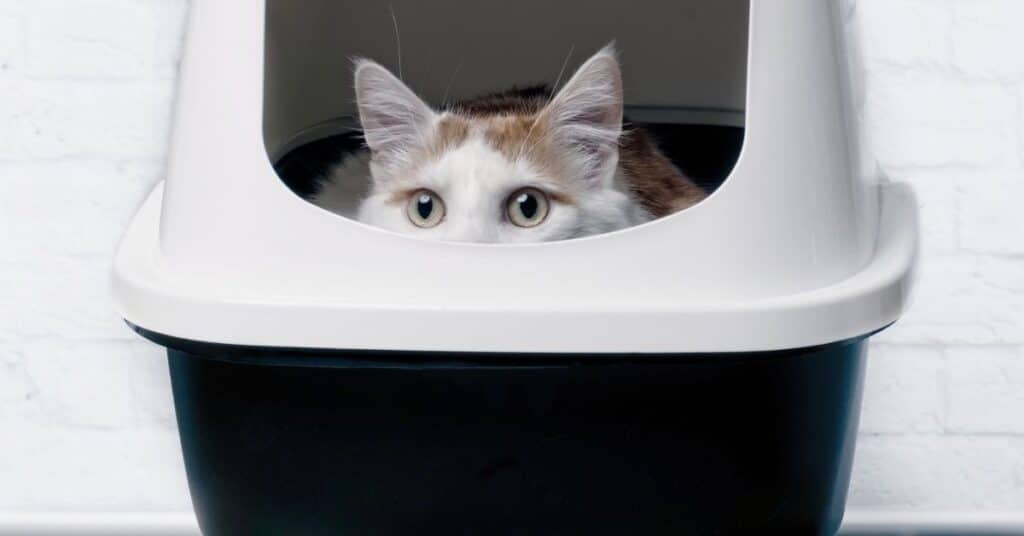 Can cats die from hairballs?
Although it is rare, a cat can die from hairballs.
This would happen if the hair lodges in the gastrointestinal system and creates a blockage.
If you notice your cat has lost its appetite for over a day and appears to be attempting to vomit, consult a vet for assistance.
Should I go to the vet if I see frequent hairballs?
If your cat vomits more than twice a month, you should see a vet.
Although the occasional vomiting is common especially in long-haired cats, it isn't normal for frequent vomiting. A more serious problem may be the cause of the vomiting.
A vet will perform a total examination of the cat with a complete physical exam. They will also test for parasites and look for other signs of illness in the blood.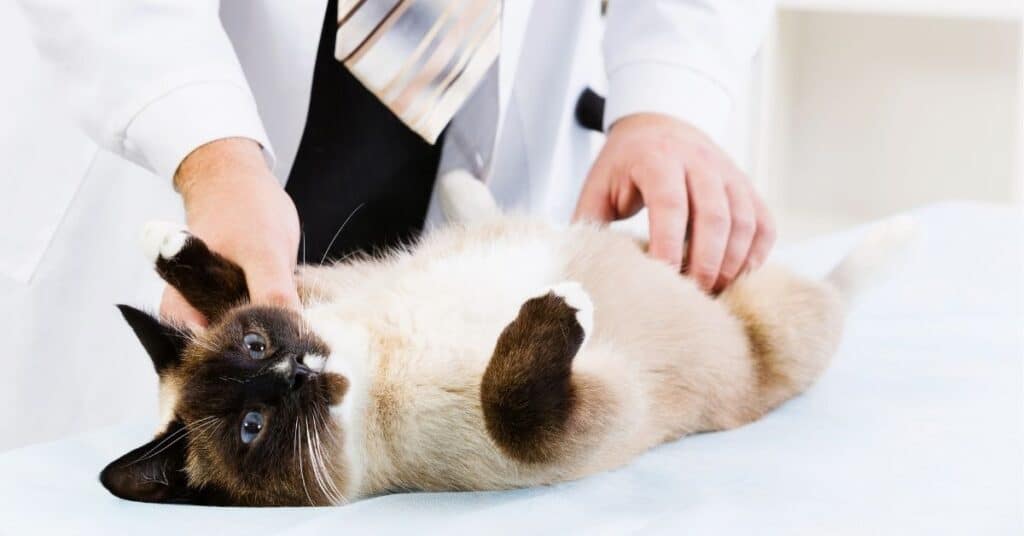 What other things I can do to help a cat with hairballs?
Here are some other things that help with hairball control beyond food choice.
Daily Brushing
If you have a long-haired cat, daily brushing helps to remove dead hair and fur.
There are many good options on the market these days (e.g. Furminator) which are effective for use with cats.
Lion Clipping
Although an extreme measure, lion clipping may help long-haired cats.
This involves shaving the coat to a manageable length (making the cat look like a lion).
Small Meals
Most cats prefer smaller and frequent meals.
This is due to their evolutionary hunting strategy to consume small prey throughout the day and night.
Smaller meals have a faster gastrointestinal emptying rate, so may help prevent the build-up of hair in the intestines.
Discouraging excessive grooming
Although you can't stop your cat from grooming, excess grooming may be a sign of stress or boredom.
Enriching your environment with cat toys, trees, scratching posts helps keep your cat mentally and physically stimulated.
Regular exercise also helps with digestion.
I wrote a helpful post on the best remote-controlled and automated cat toys for your cat.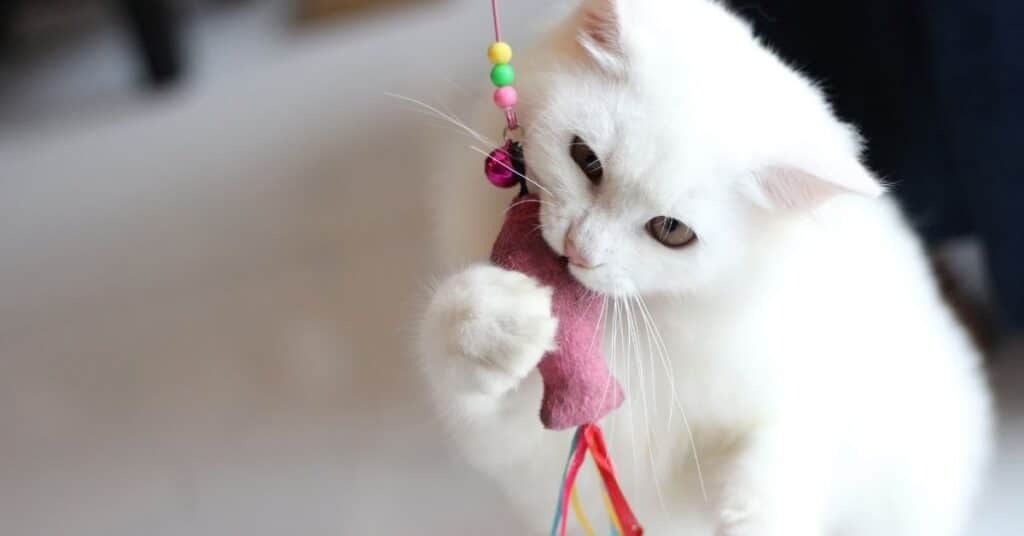 ---
Conclusion: Best Cat Food for Hairballs
In this article, I've looked at the best hairball cat food.
Hairballs are a problem that involves an inability to pass excess hair through the digestive system.
Cats spend 25% of their waking hours grooming to clean dead hair. Long-haired cats are more likely to experience hairballs.
Diet may help your cat with hairball prevention. Insoluble fibers like cellulose, flaxseed and sugarcane fiber may help bind loose hair and help pass it into the feces. A higher-quality wet food provides quality nutrition which may reduce the risk of hairballs.
In this article, I've suggested four cat food options to help prevent hairballs and keep your cat healthy. I chose wet food over dry food as these foods are easier on the digestive system and contain moisture.
I've also provided a buying guide to talk about the issue of hairballs and diet solutions. Finally, I provided an additional frequency-asked questions section to give some more tips to cat owners.