Honest Blue Buffalo Cat Food Review 2021
Blue Buffalo is a popular brand of cat food, but does its food live up to its reputation?
Among the many brands of pet food available Blue Buffalo is one gaining popularity. However, there are many unanswered questions surrounding this brand.
This article aims to help readers understand the benefits of Blue Buffalo cat food by answering some questions regarding this brand. This includes information on sourcing, manufacturing, ingredient quality, and cost.
---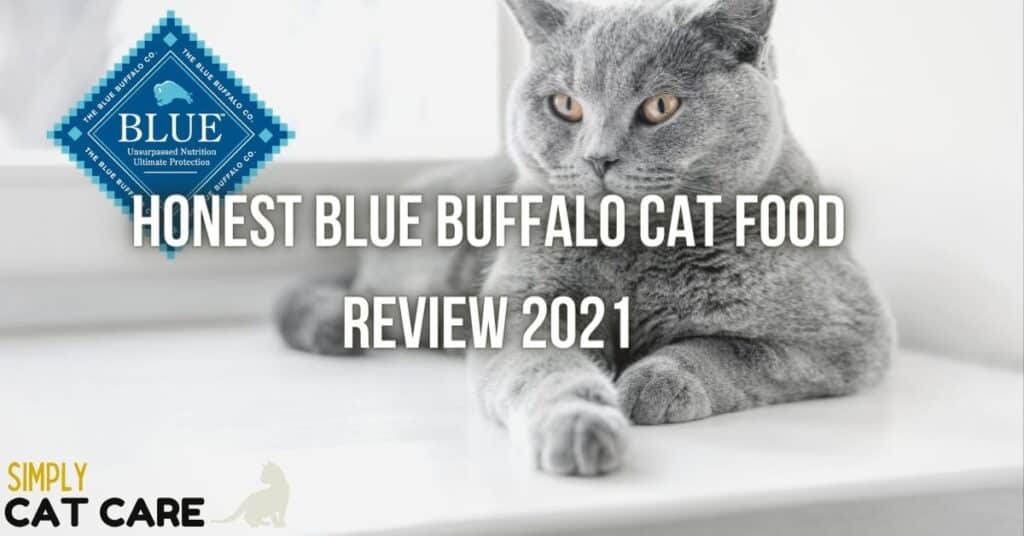 By reading our Blue Buffalo cat food review you will have a better understanding of whether or not this is the right choice for your feline friend.
I'll wrap everything up by giving my final thoughts about whether I think this particular brand is worth trying out with your cat.
My name is Derrick, and I write for Simply Cat Care. Our goal with this website is to help cat owners find the best products for their cat's health.
I am not a veterinarian and I recommend seeking the advice of a vet before continuing.
Let's get into the article!
---
Best Products: Blue Buffalo Cat Food Review
Out of the Blue Buffalo range of cat food products (and there's a lot), this choice stood as one of the best options.
I like the ingredient profile in the can, with a focus on easy-to-digest real animal products such as chicken, trout, chicken liver, and egg. This can is one of the lowest carbohydrate choices in the Blue Buffalo range, coming in at 2.8% on a dry matter basis which is in line with a cat's carnivorous needs.
This choice is also free from grains, and legumes. Soy protein and grains impair the digestion of minerals and protein so this is a great choice for optimal health and a clear coat.
The main downside of this product is the use of carrageenan which may interfere with digestion. It's degraded carrageenan which is most harmful to health. Although carrageenan added to this food is human grade, a small quantity may occur in a degraded form.
What are the best uses of this cat food?
Health and wellbeing
Weight and diabetes control
Sensitive stomachs
Blue Buffalo Freedom Indoor is a good choice for hairball control.
This product contains powdered cellulose, carrot, and flaxseed which are fibers that help increase the passage of hair through the digestive system. Although these foods don't contain many digestible micronutrients, it's the effect of helping clear hair which is of most benefit to cats to reduce vomiting.
The main food source in the can is chicken and chicken liver which are good animal proteins for staying strong and healthy.
The main downside of this product is a higher than optimal carbohydrate level of 15.9% on a dry matter basis from the carrots and sweet potato. I would prefer this number to be lower, but it's acceptable if using this food occasionally for hairball and vomiting relief.
This choice also uses carrageenan which I discussed earlier. I would prefer an option without carrageenan, but this is the best available from Blue Buffalo for this problem.
What are the best uses of this cat food?
Hairball relief
Reduce vomiting
I recommend the Blue Wilderness range for kittens as well due to the higher animal protein content. The product does not use any by-products which ensures your kitten is getting the best quality food available.
I like the addition of salmon oil which provides omega 3 fatty acids for developing minds. Salmon oil may also improve taste and palatability, encouraging a healthy appetite.
I would prefer a source of calcium (e.g. calcium carbonate) for growing bones and teeth. However, the product is AAFCO approved for all life stages so you can have confidence you are giving your kitten a balanced diet for growth.
What are the best uses of this cat food?
Kittens growth
Improving appetite
This product is a good option for food allergy relief, using turkey. Turkey is a 'novel protein' that is less likely to cause allergies (as opposed to common protein sources such as chicken, beef, and fish).
Typically, you would use this type of product with an elimination diet – which is best discussed with a vet for more assistance.
The main downside of this product is the high carbohydrate content, which comes in at an estimated 20% on a dry matter basis. This is probably due to the added potato, pumpkin, cranberries, and blueberries. Whilst some of these ingredients may benefit dogs, it's speculative at best whether they benefit cats.
What are the best uses of this cat food?
Allergy relief
Hairball control
---
Brand Overview: Blue Buffalo Cat Food Review
Are you looking to learn more about Blue Buffalo?
Blue Buffalo is one of the most popular brands of pet food on the market today. They are a US-based brand that focuses on dog and cat food products. They have a wide range of dry foods as well as wet options to meet your cat's dietary needs.
In this article, I'll give you more information about Blue Buffalo including price and food quality compared to other similar brands on the market today so you can make an informed decision before purchasing any product. I will also share some background information about Blue Buffalo to help you decide if this brand is right for your furry friend or not.
Check out our best-rated Blue Buffalo products below.
---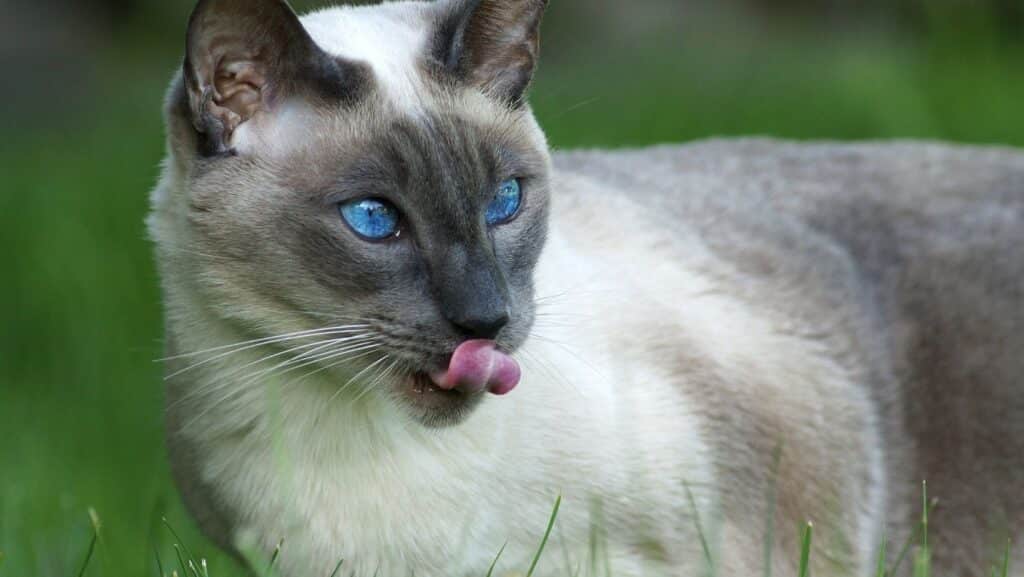 Who are Blue Buffalo and when were they founded?
Blue Buffalo was founded in 2003 by entrepreneur Bill Bishop.
Bishop wanted to create better quality food after his dog Blue experienced health problems relating to a cancer diagnosis.
Whilst the company began with dogs, Blue Buffalo moved into the cat food market as well.
The company got bought out by General Mills in 2018.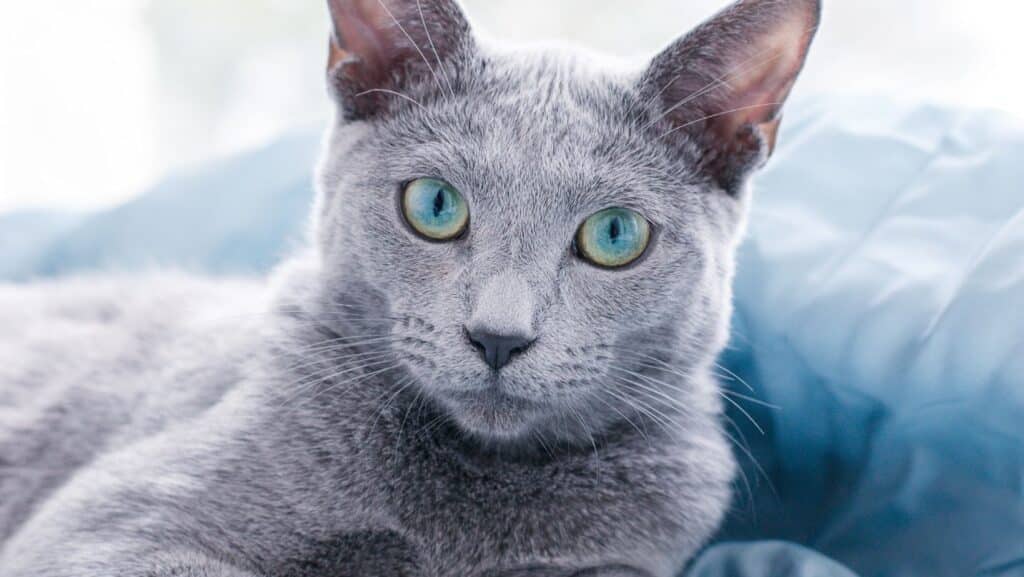 Where is Blue Buffalo sourced and manufactured?
Blue Buffalo cat food is manufactured in US facilities and their sourced is globally sources.
They have two facilities based in separate US states.
What is the recall history of Blue Buffalo?
Blue Buffalo has a history of some recalls.
Let's take a look at these:
In recent times, Blue Buffalo dog food is linked to dilated cardiomyopathy (DCM). This condition is caused in cats with a taurine deficiency, an essential amino acid.
There are no current links to Blue Buffalo cat food at this date.
Blue Buffalo has addressed this on their website:
…It's a disease we take very seriously, and we have a team of scientists and animal nutritionists working with the FDA and industry experts to find answers for pet parents.

It is not known whether this problem is affecting Blue Buffalo's cat food. In the 1980s, cat food deficient in taurine led to many illnesses.

The taurine level of wet canned foods is lower than dry cat food, possibly due to the addition of gums (which may interfere with digestion). Blue Buffalo use gums and carrageenan in many of their products.
Whilst this doesn't appear to be a problem it's something to keep in mind moving forward.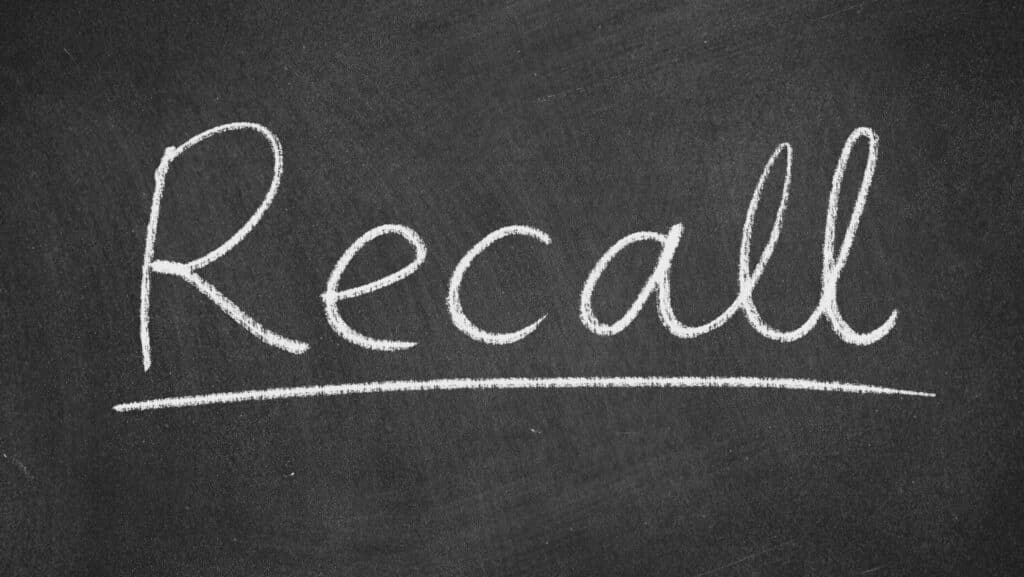 What range of cat food does Blue Buffalo offer?
Blue Buffalo offers a wide range of dry cat food and wet canned cat foods products to choose from.
They include the following categories:
Blue Freedom – 100% Grain-free 100%
Blue Wilderness – Higher protein choice
Blue Basics – Limited Ingredient cat food for intolerances and allergies
BLUE Natural Veterinary Diet™ – A veterinarian prescribed product for conditions such as kidney disease
Blue True Solutions – Food for various conditions such as hairballs
Carnivora – Higher protein product with no vegetables or fruits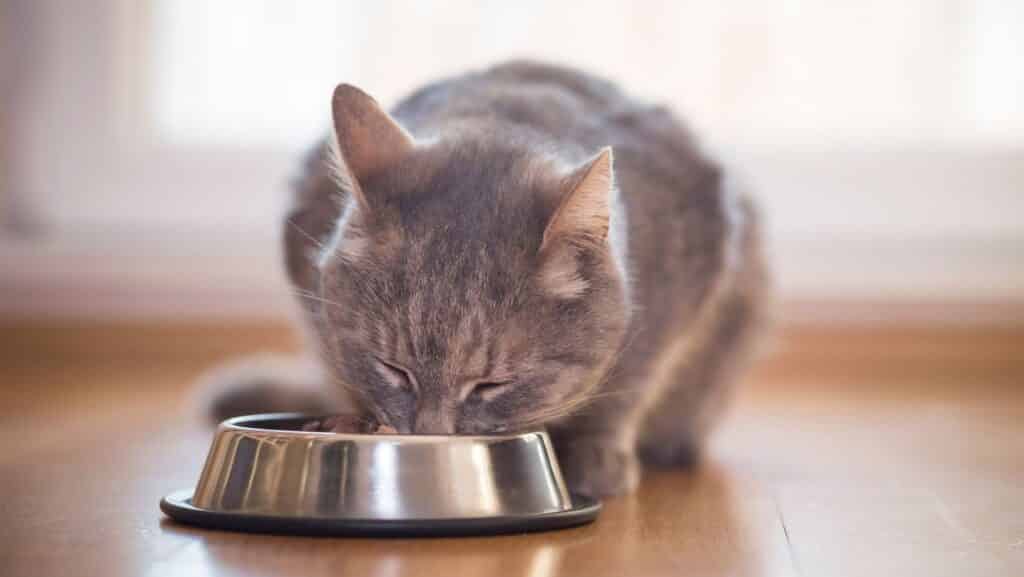 How much does Blue Buffalo cost?
Blue Buffalo is a moderately priced cat food. Their prices vary from product to product.
Their dry cat food range is cheaper on a pound-for-pound basis than their wet canned cat food range.
Is Blue Buffalo cat food AAFCO approved?
Yes, Blue Buffalo cat food is AAFCO approved.
The canned and dry cat food varieties are formulated to meet nutritional levels established by the Association of American Feed Control Officials (AAFCO) Cat Food Nutrient Profiles for all life stages.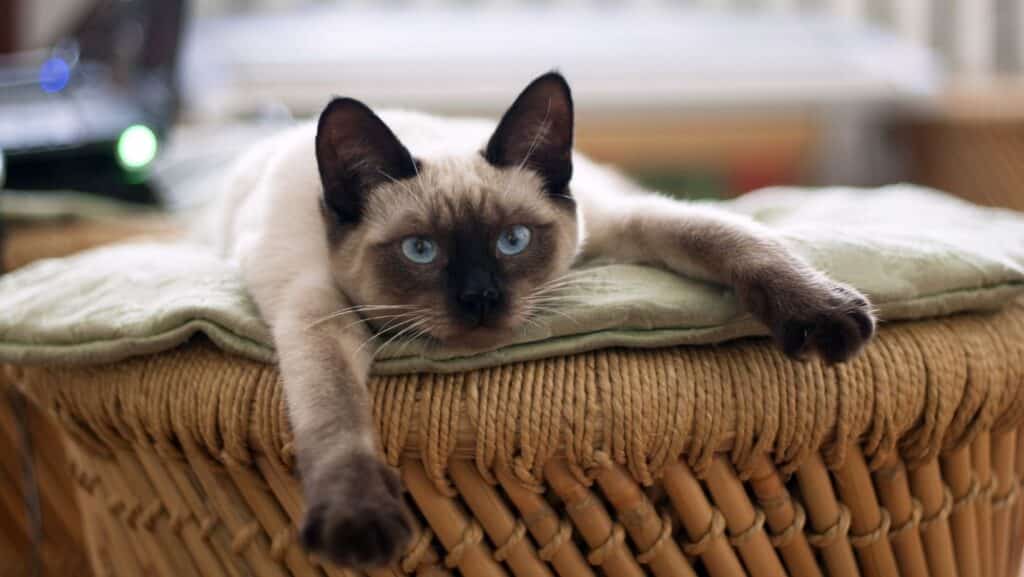 What are the pros of Blue Buffalo cat food?
The main benefits of Blue Buffalo cat food are the use of real meat instead of by-products, affordability, avoidance of wheat, corn, and soy products, as well as a satisfaction guarantee for their products.
They also provide transparency and ownership of their company regarding complaints.
The use of real meat products gives you peace of mind that you aren't getting unpleasant meat sources in your food from a variety of animals and body parts.
Cornmeal is a protein source many brands use, but may lead to a higher risk of constipation – Blue Buffalo doesn't use cornmeal as a protein source.
Another benefit of Blue Buffalo is the social proof of the company. The brand has a lot of customers and high ratings from owners satisfied with their products. If you aren't satisfied with their products, you can refund any unused food for a 100% refund.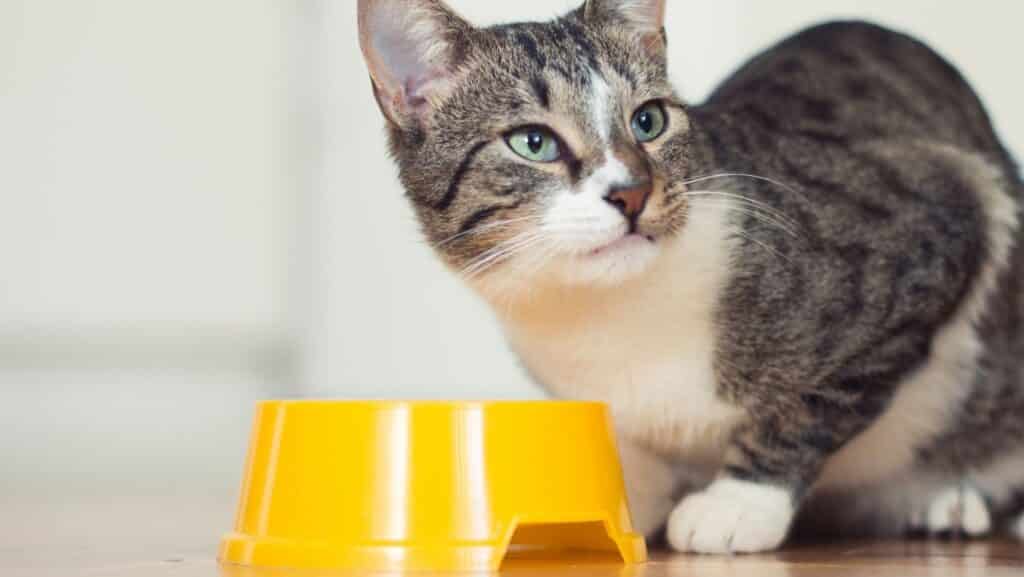 What are the cons of Blue Buffalo cat food?
The main downsides of Blue Buffalo cat food are the higher amounts of carbohydrate ingredients (especially in the dry cat food range) and the use of carrageenan in all of their wet canned cat food products.
Blue Buffalo is a brand that started with dogs first. Dogs are considered omnivores like humans, whilst cats are considered carnivores. This may explain the 'doggier' ingredient list of the cat food range.
Cats don't consume any carbohydrates in the wild and it's only through domestication that carbohydrates have increased in their diet. Check out my top tips for optimal cat nutrition for more.
Fortunately, there are some lower carbohydrate choices in the Blue Buffalo range (e.g. Blue Wilderness and Carnivora) if you are concerned about the carbohydrate level of some of their range or have a cat with diabetes.
The addition of carrageenan is a controversial food ingredient that many people are wary of. It's a natural ingredient found in seaweed. However, when degraded, carrageenan may lead to intestinal irritation. Some human-grade carrageenan may exist in a degraded form.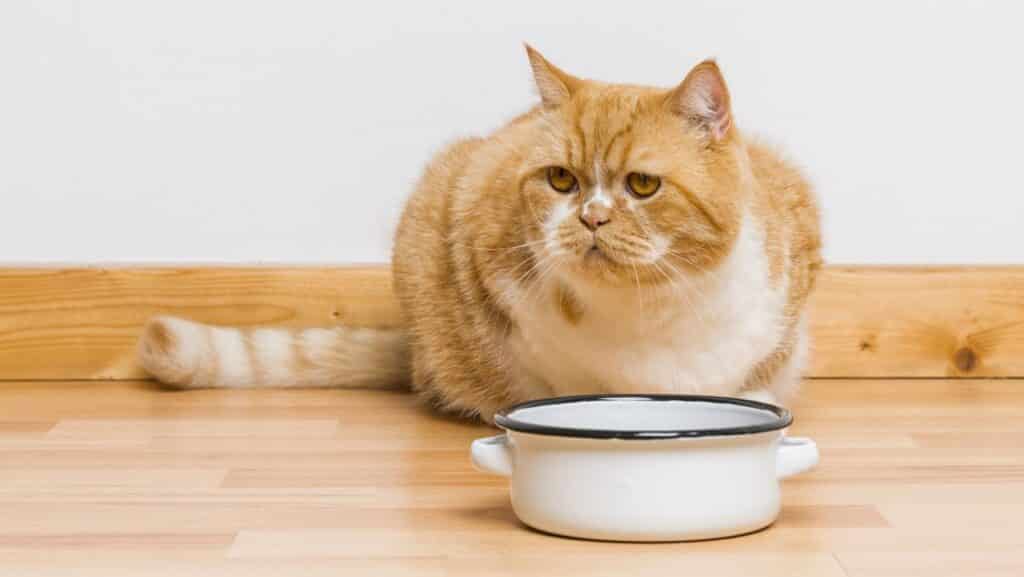 ---
Conclusion: Blue Buffalo Cat Food Review
That wraps up this Blue Buffalo cat food review.
I covered a range of topics to give you background about Blue Buffalo and also provided thoughts about the brand's cat food range. If you want to learn more about Blue Buffalo, check out their website over here.
Blue Buffalo uses quality animal protein as the main ingredient in their foods without meat by-products. They also have a wide range of choices and are an affordable option. The main downside of Blue Buffalo is the higher level of carbohydrates in many options (particularly their dry cat food range).
I selected the best Blue Buffalo foods to help you find a product for optimal health and wellbeing in a range of situations.
Final Thoughts on Blue Buffalo Cat Food
A popular affordable brand with some good wet canned cat food options in the Blue Wilderness range, but a few too many carbohydrate-rich choices for my liking.
Rating: B-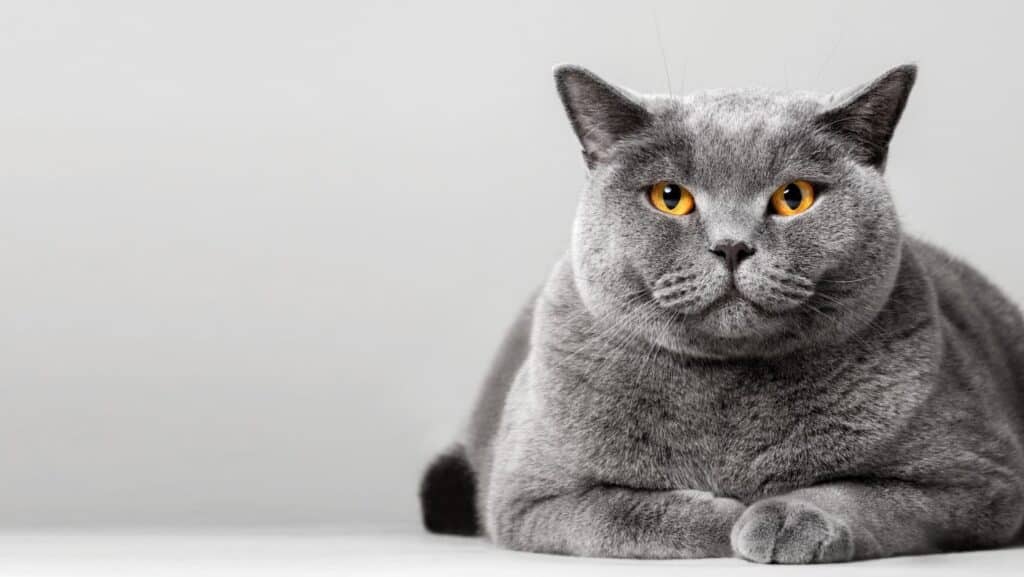 ---
Our Top Pick: Best Blue Buffalo Cat Food Overall