Honest Orijen Cat Food Review in 2021
If you have a cat, it is important to know what the best food is for them.
There are so many different brands of cat food out there, and it is hard to decide which one is right for your feline friend.
This honest Orijen cat food review will help you determine whether or not this brand of dry cat food would be a good choice for your pet. I will give you a balanced opinion about the quality of the product and its nutritional value.
---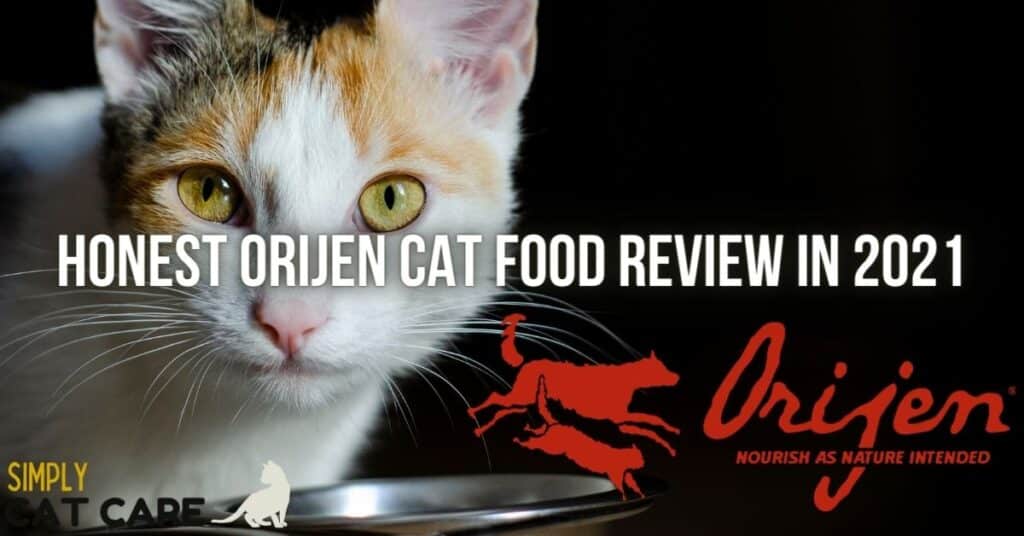 This article will also discuss if this brand has any potential risks associated with it and concerns that may make it less than ideal in certain situations.
Finally, I'll wrap everything up by giving my final thoughts about whether we think this particular product is worth trying out yourself.
My name is Derrick, and I write for Simply Cat Care. Our goal with this website is to help cat owners find the best products for their cat's health. I am not a veterinarian and I recommend seeking the advice of a vet before continuing.
Let's get into it:
---
Product Review: Our Best Orijen Cat Food Choices For Health
If you've ever dealt with a finicky cat ORIJEN Original Grain-Free Dry Cat Food is a great choice.
The first 5 ingredients are fresh or raw poultry and fish ingredients, crafted to provide the best source of essential protein, vitamins, and minerals without synthetic sources. The product is AAFCO approved for all life stages and as a complete and nutritionally balanced food source giving you peace of mind this food will keep your cat in optimal health.
I also like that this dry cat food is made with no added soy, corn, wheat, or tapioca for that good ol' fashioned good taste cats love (the meaty taste that is). Although Orijen uses lentils, the total carbohydrate content is 18.9% on a dry matter basis which is better than many competitors (many brands contain a carbohydrate level of over 30% on a dry matter basis).
What are the best uses of this cat food?
Improving coat
Healthy weight gain (for underweight cats and seniors)
Helping picky eaters eat more food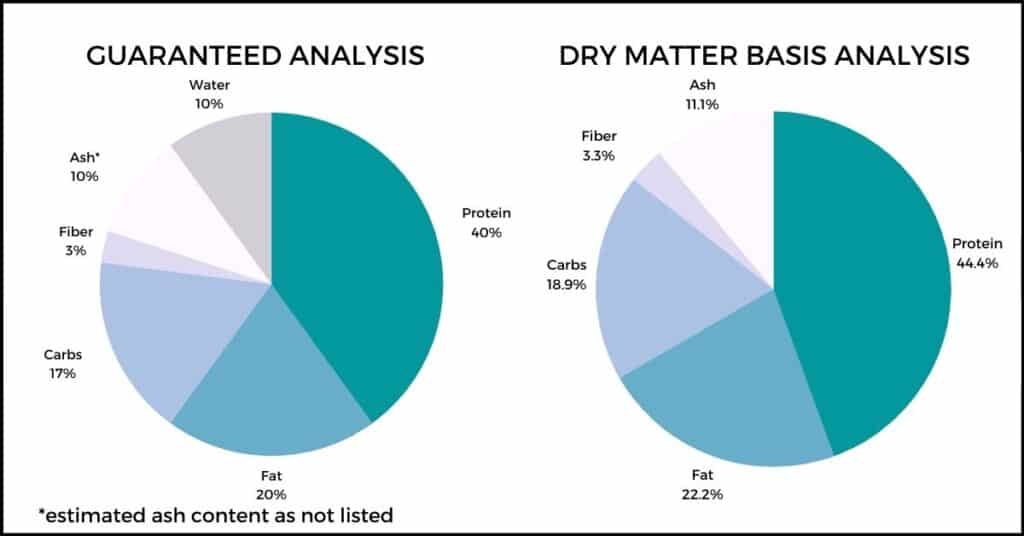 ---
If you're looking for a tasty treat or topper then Orijen Grass-fed lamb is a great choice.
These nutritious treats for cats use freeze-dried lamb including liver which is a great source of important micronutrients for health. Dried at its peak freshness this organic protein-rich and grain-free cat snack will help you feel good about rewarding your pet's behavior with a guilt-free reward.
There are no added nasties to this food, just lamb and added tocopherol (Vitamin E). This makes the food suitable for sensitive stomachs and cats with allergies. Like most freeze-dried cat foods, the price is higher than regular kibble.
What are the best uses of this cat food?
Limited ingredient diet for allergies and food intolerances
Nutritious treat and reward
Treat and/or topper to boost the flavor of a meal and help encourage food intake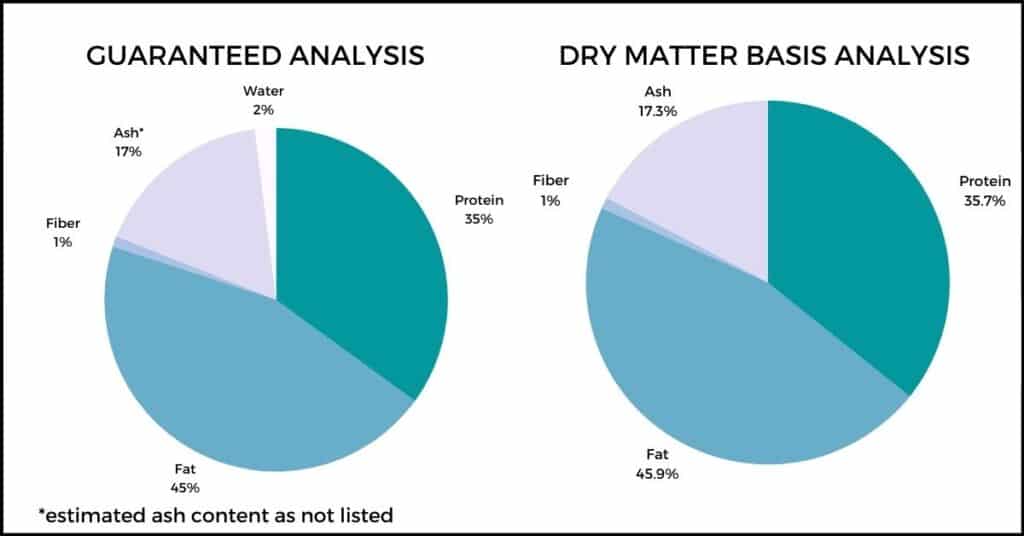 ---
ORIJEN Free Run Chicken & Turkey, and Wild-Caught Salmon & Herring Grain-Free Dry is a complete, wholesome diet for your kitten that mimics what they would find in the wild.
This dry cat food product is made with premium ingredients like poultry sourced from free-range chickens and fish caught using sustainable methods. For kittens, the ratio of calcium to phosphate is better than a 1:1 ratio which is important for growing bones and teeth. There's also added omega 3 fatty acids from salmon for healthy brain development.
For kitten's mouths, the kibble is smaller and easier to swallow than adult cat food.
Similar to adult cat food, there are some added sources of carbohydrates from peas and lentils which are not the best foods for cats. However, the total carbohydrate content is low compared with similar options on the market and outweighed by the high animal protein content.
What are the best uses of this cat food?
Kitten growth and development
Increasing calcium intake for strong bones and teeth
---
Buying Guide: Is Orijen Cat Food A Good Choice For Your Cat?
If you're looking to buy Orijen cat food, we have all the information you need right here in this buying guide.
We'll show you what ingredients are in Orijen cat food and how much it costs. We'll also tell you where to buy it and which cats are best suited for Orijen cat food.
When choosing a new brand of pet food, there are many factors that go into making your decision that include price point, nutritional value, and quality of ingredients.
I have years of experience dealing with many fussy cats at home so I know what questions to ask before deciding if a product is worth recommending or not.
That means no matter what kind of budget or dietary needs your kitty has; whether they suffer from allergies or sensitivities; whether she prefers wet or dry foods—we will help make sure you know whether Orijen cat food is right for your needs.
If you missed it you can check out our best-rated Orijen cat foods here.
---
What ingredients are in Orijen cat food?
Orijen is made from predominately animal-based protein as a first ingredient.
Their dry cat food range uses a formula containing 85-95% animal ingredients from a variety of sources including chicken, herring, turkey, whole eggs, and beef.
The rest of Orijen cat food is made with plant-based ingredients such as fruits and vegetables such as pumpkin, green peas, carrots, and cranberries.
The Orijen cat food ingredients list is deliberately kept simple to ensure there are no unnecessary fillers or additives.
This cat food doesn't use any grains, gluten, or potato in its ingredients.
Orijen also uses freeze-dried and dehydrated animal foods to ensure all their ingredients are as close to their natural state as possible whilst retaining micronutrients needed for health.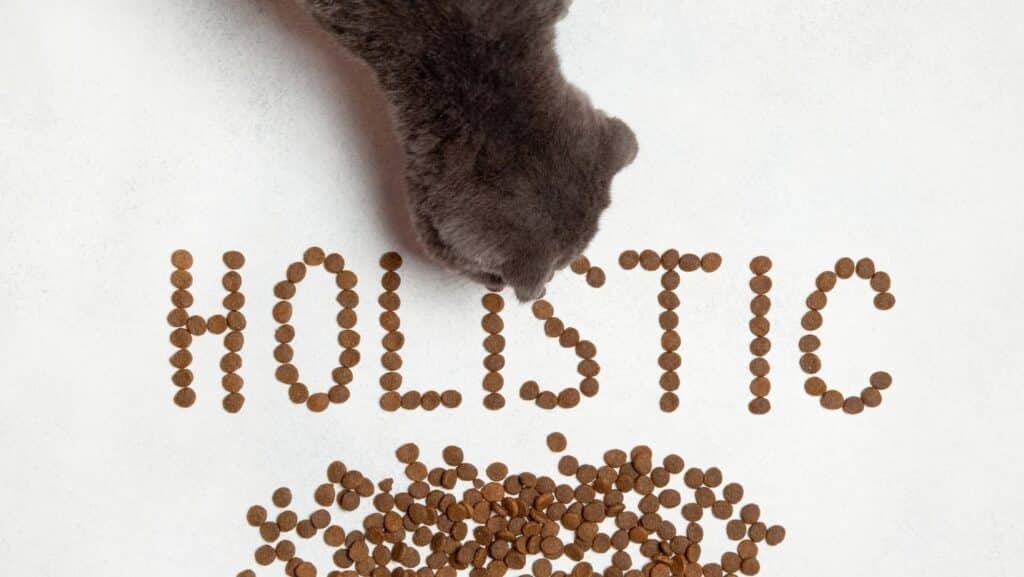 What cat food does Orijen offer?
Orijen makes dry cat food (kibble) and freeze-dried products. They do not make canned wet cat food.
Orijen states that they aren't comfortable allowing external facilities produce their food (which they would need if they wanted to provide a wet canned cat food option).
In their range, Orijen offers a few flavors:
Original
6 Fish (for fish lovers)
Kitten
Regional Red
Tundra
Freeze-dried
The flavors are from different animal protein sources but fall within similar nutrient ratios for optimal health.
The products are AFFCO approved for all life stages, which means they are appropriate for seniors as well.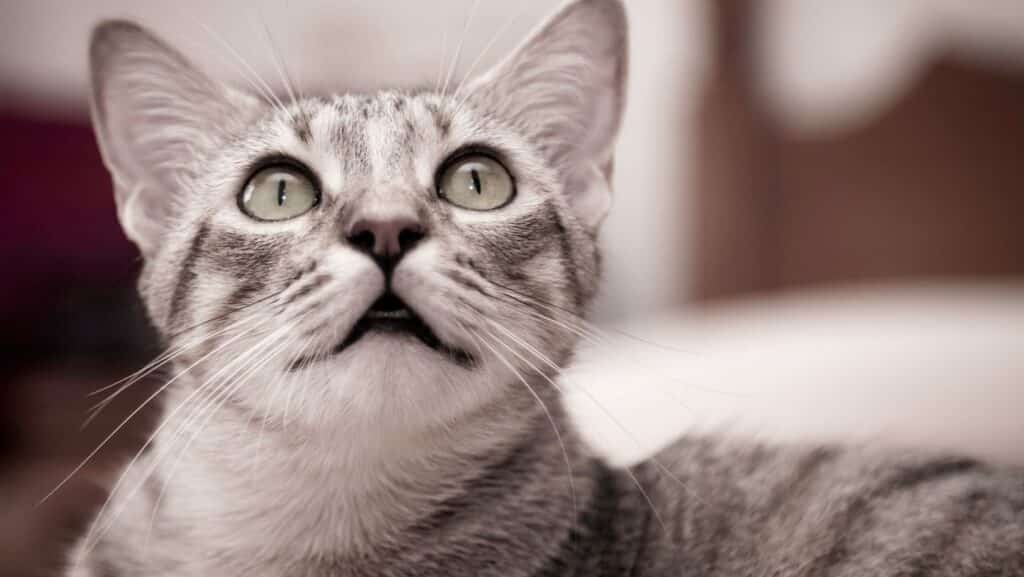 How much does Orijen cat food cost?
The Orijen cat food price depends on the size and flavor you buy, but it is higher than average dry cat foods.
The freeze-dried options are more expensive as they contain a nutrient-dense source of animal foods intended for treats and toppers.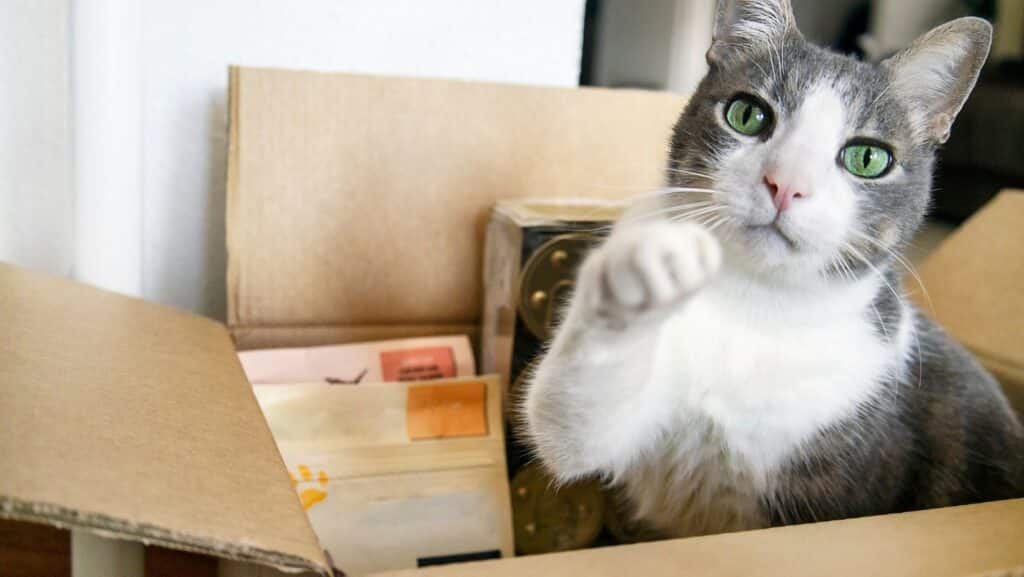 How do I transition my cat to Orijen cat food?
A gradual introduction of new food is vital to helping your cat transition to a new food.
Going slowly will allow your cat time to get used to their new cuisine, lowering the chance of a digestive upset.
I recommend the following strategy:
Mix 25% new cat food with 75% old cat food
Slowly increase the amount of new cat food over the course of 2 weeks
Transition to 100% new cat food
It is important to rotate the flavors of cat food.
For example, if you intend to use Orijen cat food for your cat's diet try to provide a range of different flavors to reduce boredom.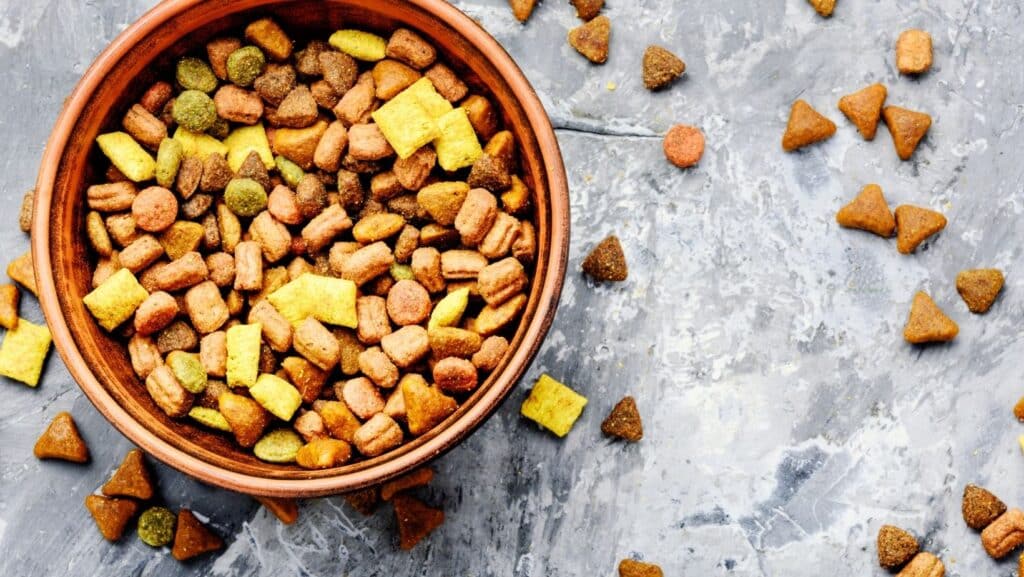 Where can I buy Orijen cat food?
The Orijen cat food website has a search function to help you find Orijen locally.
Online, you can find Orijen at Amazon and Chewy among other stores.
Which cats are best suited to Orijen cat food?
Orijen is suitable for cats of all life stages, underweight, and overweight cats.
ORIJEN's diets are made to match the nutritional requirements established by AAFCO for cats.
AAFCO stands for the Association of American Feed Control Officials which is a non-profit organization that provides recommendations for manufacturers.
Orijen is AAFCO approved for all life stages meaning it is suitable for cats of all life stages from kitten to senior.
Orijen's Kitten dry product is suited for kittens with smaller kibble sizes and additional calcium and essential fatty acids for developing bodies.
Since this brand of cat food uses a higher amount of animal protein ingredients it helps cats gain lean muscle and maintain a healthy weight.
Orijen cat food provides an ideal balance of nutrients to support lean muscle mass, healthy bones, and optimal organ function.
The main downside of Orijen cat food is the lack of moisture. This may lead to your cat not getting enough moisture for kidney and urinary health.
It is important to make sure your cat is drinking enough water, especially when eating a dry kibble diet. Check out my article on the best cat water fountains for help with hydration.
Remember that you can always add some water to dry cat food to increase moisture.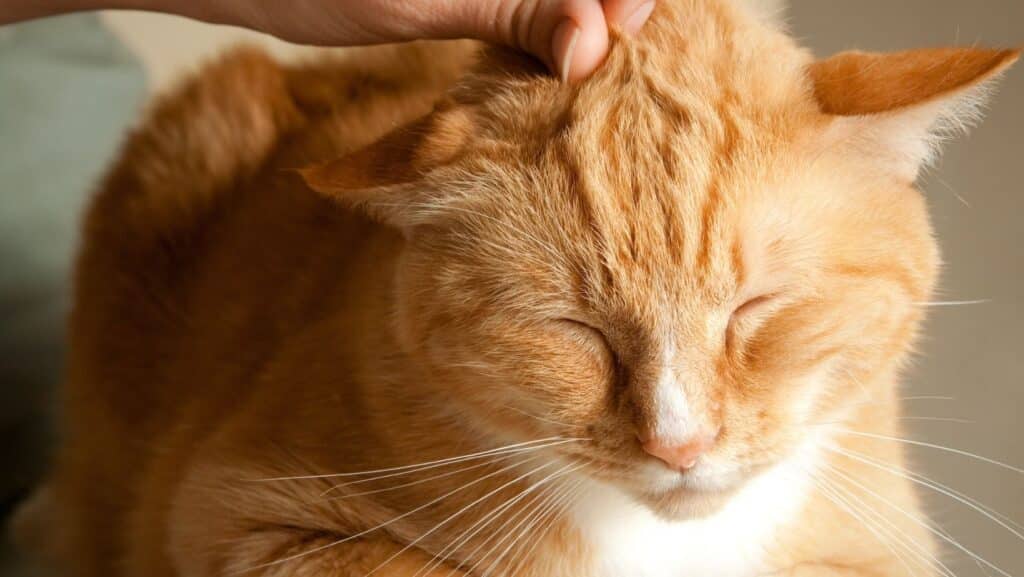 Is Orijen a healthy choice for your cat?
Orijen is a nutritionally balanced complete food source with high amounts of protein and micronutrients for optimal health.
Cat's are obligate carnivores in the wild and experience fewer digestive health complications on a wild diet of small prey. Orijen uses a lot of animal protein products and fewer carbohydrate ingredients, which is beneficial for cats.
Cats are adapted to high protein diets and use protein as a source of energy. Their livers have a high rate of gluconeogenesis which is a process converted amino acids to glucose (sugar).
Unlike other species like humans and dogs (who are both omnivores), cats have abnormally high rates of gluconeogenesis which don't appear to lower with a higher carbohydrate diet.
This means their bodies are constantly pumping out glucose sugar to fuel their brain and muscles – even though they consume a diet high in protein and fat.
This also means when cats eat a high carbohydrate diet, their blood sugar levels rise higher than normal which may increase diabetes risk.
Thankfully, Orijen is lower in carbohydrates than most dry cat food options which makes it a better choice for your cat's health. Check out my top tips for optimizing your cat's health for more information.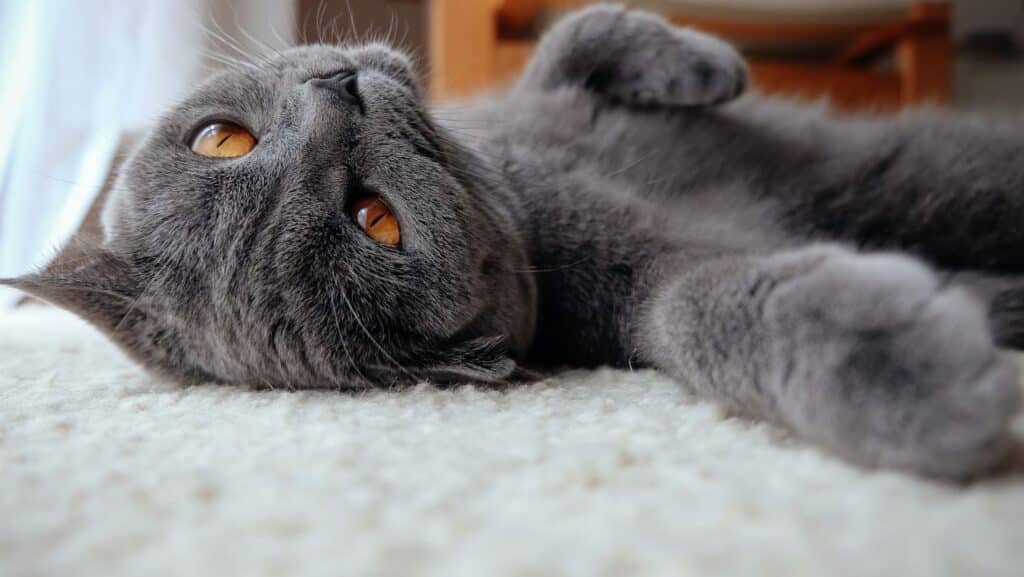 Does Orijen make wet cat food?
Orijen does not make wet canned cat foods.
What are the pros of Orijen cat food?
The main benefits of Orijen cat food are the use of animal protein sources as the main ingredient source and the low use of hard-to-digest grain foods.
Orijen uses free-range meats and fresh regional ingredients. Their cat food is free of genetically modified organisms (GMO's), rendered animal fats, artificial preservatives, colors, flavors, or sweeteners.
Orijen also does not use any ingredients from China.
Orijen contains a high amount of animal protein compared to many other dry cat food which is high in grain protein (e.g. corn gluten meal). This is better for digestion and reduces the risk of constipation.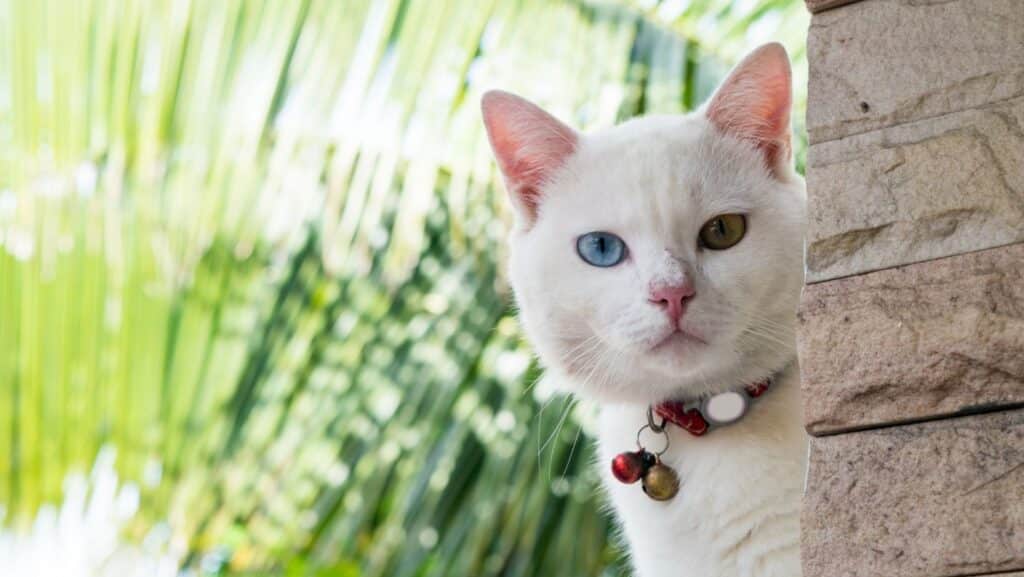 What are the cons of Orijen cat food?
The main downsides of Orijen cat food are the slightly higher price, use of legumes, inconsistent flavor, and lack of a wet cat food option.
Whilst the price is higher than average, we think the benefits of this cat food are worth the price compared to cheaper dry cat food options.
This cat food brand also uses a small number of plant ingredients such as lentils and peas. These ingredients raise the carbohydrate level slightly.
Some customers report taste changes that reflect the use of US kitchens. The company Orijen is Canadian based, but opened new kitchens in the US using local products which differ from the local products sourced in Canada.
Another issue is the size of the kibble which may be too large or hard for some cats. Cat's tend to gulp down foods (sometimes without chewing) and larger hard pieces may cause discomfort.
Fortunately, Orijen uses rounder shapes that are easier to swallow and a smaller size for their kitten product.
Finally, like all dry cat food and kibble Orijen is low in moisture. You will need to provide your cat with fresh water and make sure they are drinking enough to hydrate themselves.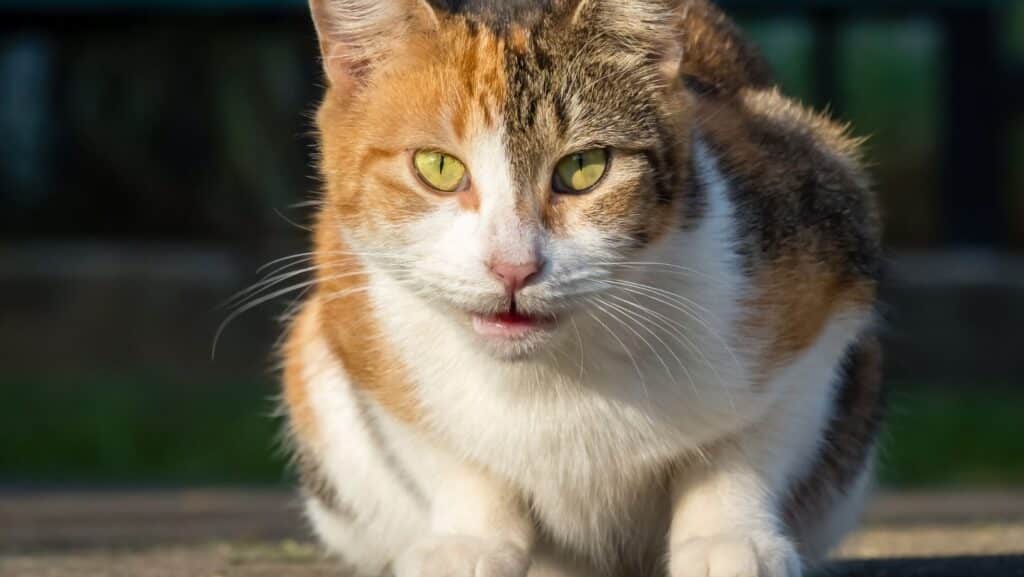 What cats are suited well to Orijen?
Orijen is suited to all cats, regardless of breed or life stage.
Cats that are underweight may do better on a high-fat cat food although Orijen has a moderate amount of fat and should help an underweight cat gain healthy lean muscle.
Is Orijen cat food AAFCO approved?
Yes, Orijen cat food is AAFCO approved as complete and balanced cat food for all life stages.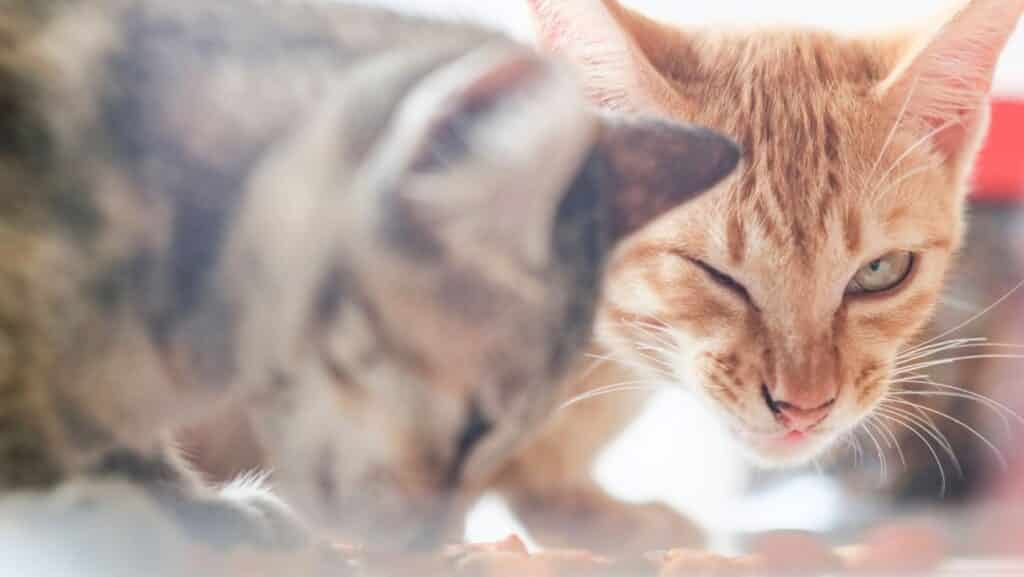 ---
Frequently Asked Questions
Who is Orijen?
Orijen is a subset brand from Champion Pet Foods Ltd. Champion Pet Foods began in 1985 with a desire to make the world's best pet foods and owns two brands Acana and Orijen.
Reinhard Mueller founded Orijen and the company is Canadian-based.
Where is Orijen sourced?
Orijen is sourcing its foods locally and internationally.
Like many cat food brands, the description of their sourcing is somewhat vague.
Per their website
Our strong network enables us to source only the best, including lamb from New Zealand, fish from Scandinavia, and other premium ingredients from our neighbors. No matter what, every ingredient we choose is selected for its nutritional value, digestibility and superior flavor.

Our commitment to trust and transparency has led to a robust supplier vendor audit approval program and detailed ingredient traceability system.

Orijen Website FAQ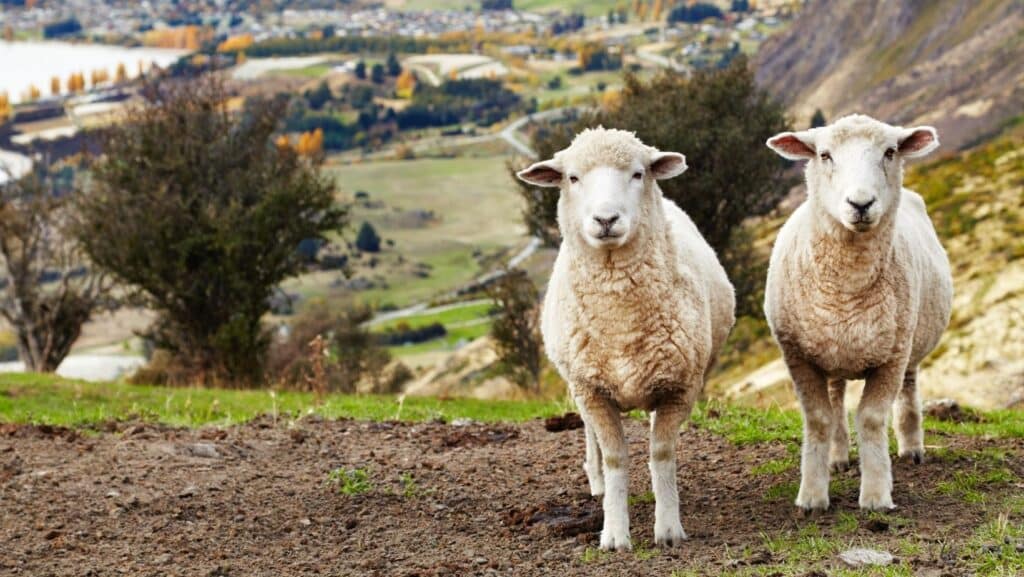 Where is Orijen manufactured?
Orijen is manufactured in Alberta, Canada in Champion Pet Foods kitchens although some food is manufactured in US facilities.
They manufacture all their products in their own facilities and do not outsource to other facilities.
The formula has minor changes in US kitchens due to Orijen using regionally sourced ingredients.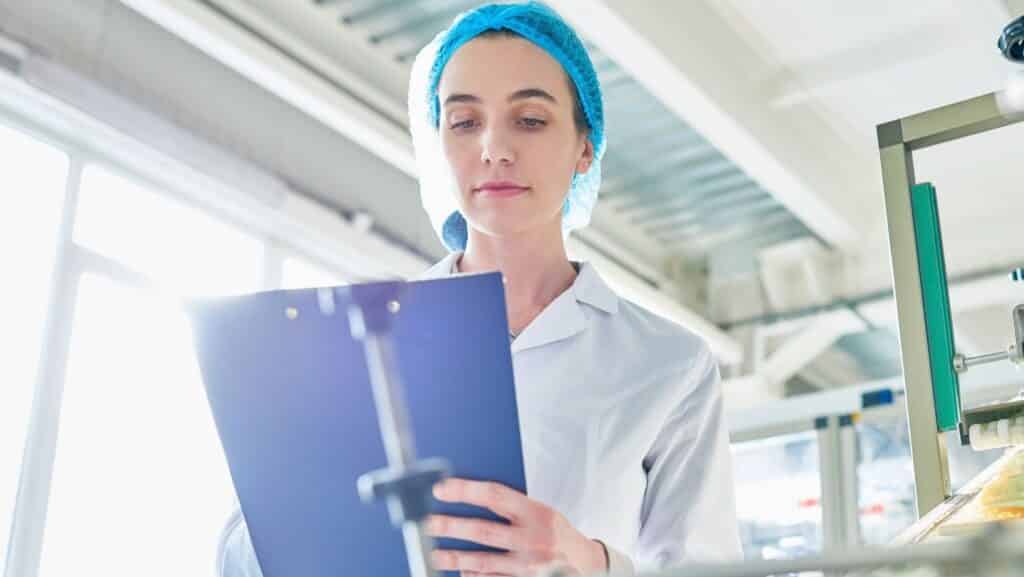 Has Orijen cat food been recalled?
Orijen cat food has not been recalled per a search on the FDA website.
In 2008, Orijen was recalled in Australia due to a contamination issue due to Australia irradiating their cat food. This resulted in the euthanization of 4 cats due to illness.
No repeat issues have occurred.
How long does Orijen cat food last?
When stored correctly, Orijen lasts 12 months from the date of manufacture but must be kept in a cool, dry place.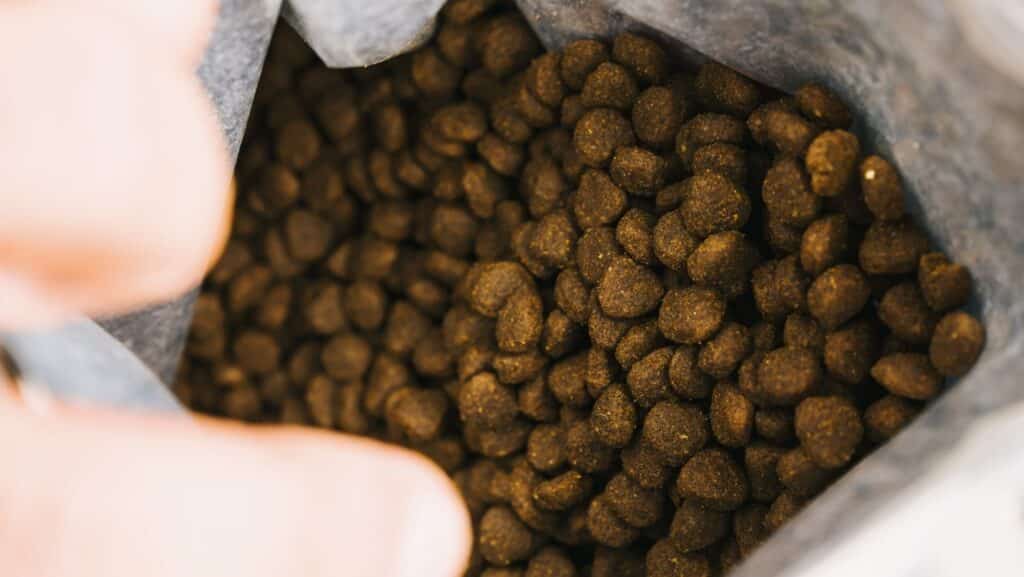 ---
Conclusion: Orijen Cat Food Review (Final Thoughts)
In this Orijen cat food review, I helped you learn more about this cat food brand and its products.
Orijen Cat Food is a brand that offers dry cat food high in animal protein foods. It's manufactured in Canada and the USA. A key benefit of Orijen is they do use grain or potato, which is a better choice for digestion and maintaining a healthy weight.
The company also prides themselves on their high standards of quality control including transparency around recalls sustainability initiatives such as recycling packaging materials, and renewable energy use at manufacturing sites.
My final thoughts are Orijen is an above-average brand. Their dry cat food products are better than most competitor's choices featured higher quality ingredients that are likely to improve your cat's health.
There are better dry cat food choices on the market and I do prefer giving a cat more wet canned cat food (for moisture content) but Orijen holds up as a solid choice.
I hope this review is helpful for you. If you have any questions, please let us know and we will be happy to help.
Final Rating: B+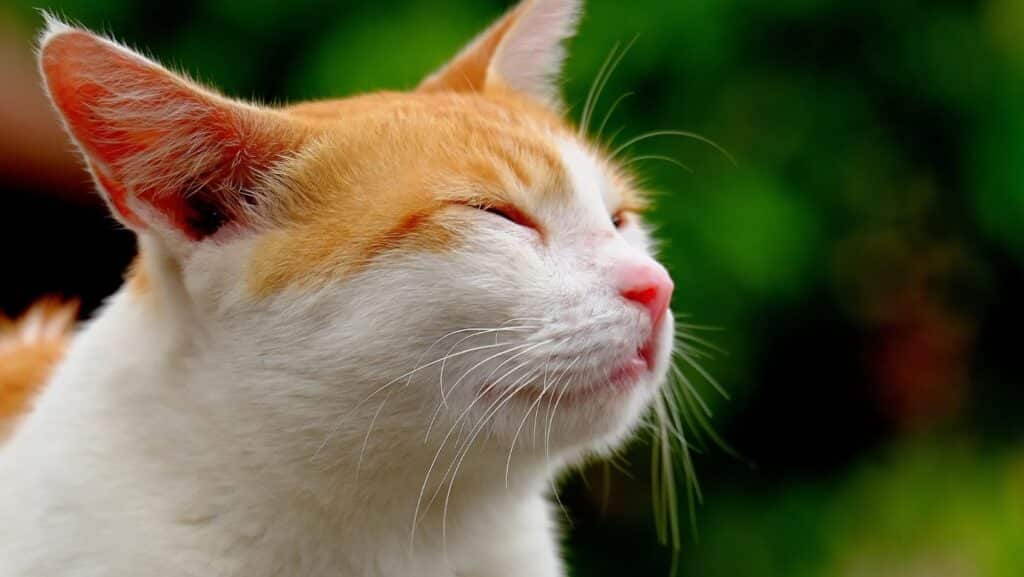 ---
Our Top Pick: Best Orijen Cat Food Overall
This product is a high-protein dry-cat food choice using 90% animal ingredients.
It is lower in carbohydrates than most competing dry cat food brands and suitable for cats of all life stages.