Disclaimer: As a Chewy and Amazon affiliate, I earn from qualifying purchases. This does not impact our reviews and comparisons.
It's hard to find cat food without fish.
It's sneaks in everywhere, but not to worry – I've found a few options completely fish-free.
Our 3 best cat foods without fish:
Feline Natural Chicken & Lamb | Best Overall
Wellness Core Tiny Tasters Chicken | Picky Eaters
Meat Mates | Best Dry Food
A lot cats are fish lovers, but some don't fare well due to allergies. You might also want to cut out tuna due to mercury.
It's hard to find fish free food with how common this ingredient is. Most also drizzle in fish oil.
In this article I've included a buying guide on what to look for and our top picks.
I'll also answer frequently asked questions about fish and your cats health.
Let's get into the article.
I am a cat enthusiast and independent researcher. I am not a veterinarian and I recommend seeking the advice of a vet for any further questions. The advice in this article is not intended as medical advice.
Buying Guide
Not sure how to find great fish-free cat food?
Here's our quick guide:
Check the Ingredients List
Check the fine print.
All cat foods have ingredients list by law, on the side or back. The front name won't always disclose fish.
Fish ingredients include:
Fish
Fish meal
Tilapia
Tuna
Salmon
Hoki
Mackerel
Quick notes:
Check the ingredients list
Front label not reliable
Know about different fish sources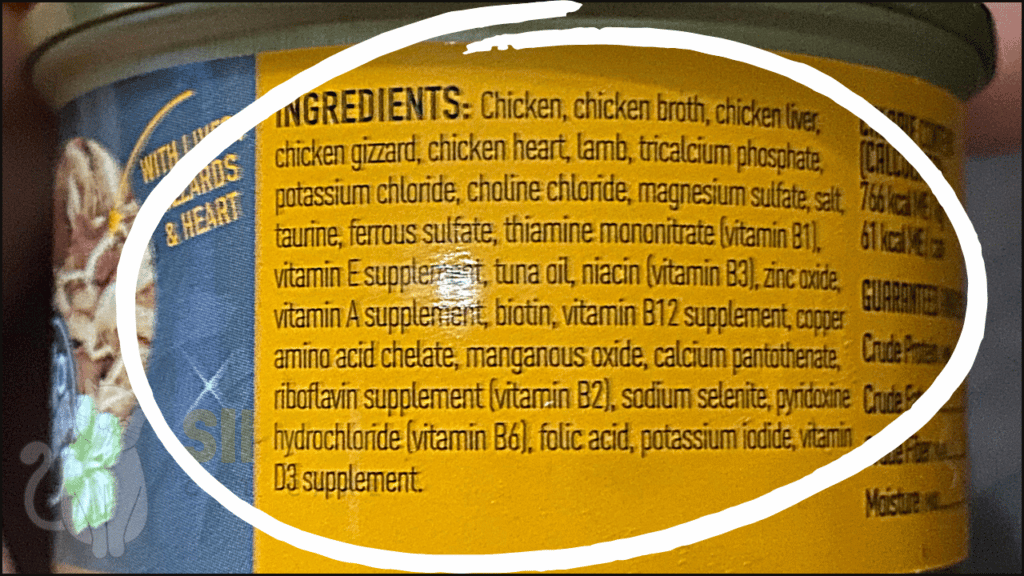 Be Mindful of Meat By-Products
Be mindful.
Some cat foods use 'meat by-products'. They're leftover parts not used for human consumption.
Usually meat by-products don't include fish, but it's not 100% clear. I'd steer clear of this ingredient.
Quick notes:
Meat by products vague
Usually no fish
Unclear so avoid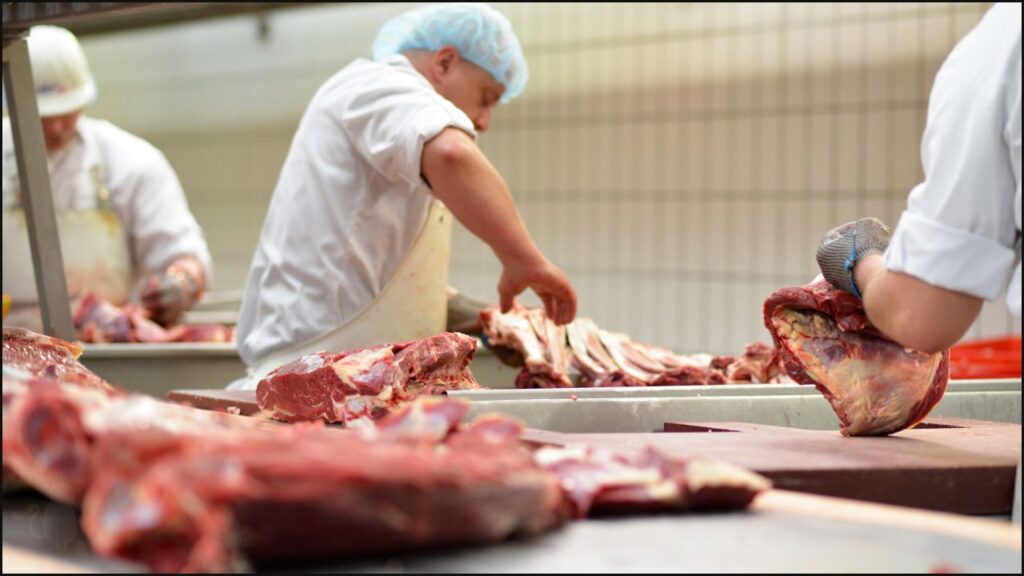 Watch for Fish Oils
Avoid fish oil.
Fish or salmon oil can also cause allergies. Usually lower on the ingredient list so be careful.
Tuna oil is another ingredient added in. Great for taste, but won't do for a fish-free diet.
Quick notes:
Avoid fish oil
Can cause allergies
Carefully check the ingredients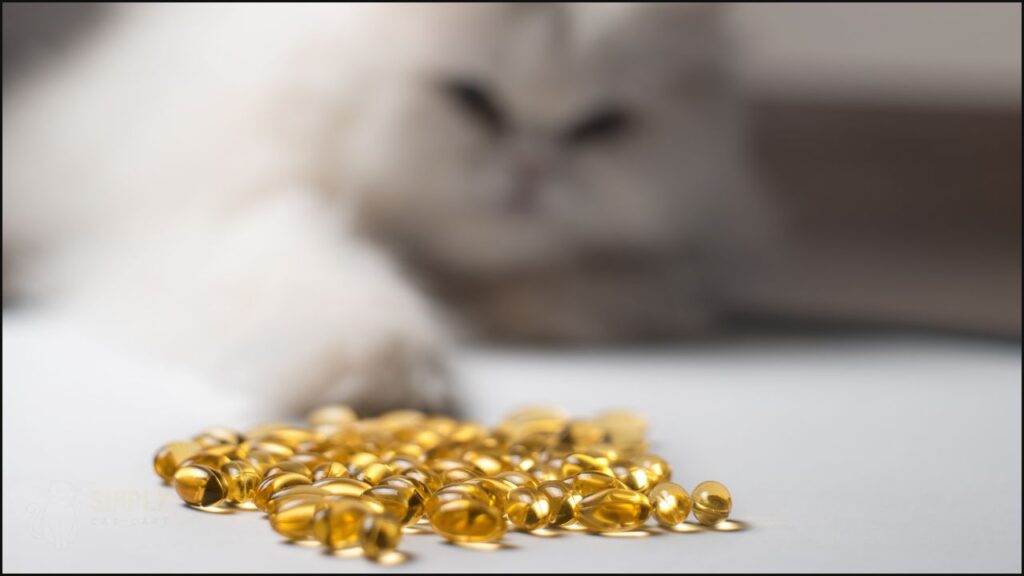 Choose Complete Cat Food
Cats need complete diets.
That's cat food with all the nutrients cats need. Look for the statement of nutritional adequacy from AAFCO.
For kittens (<1 yrs), choose cat food for growth or all life stages. Adults (1-7 yrs) can have food for maintenance or all life stages.
Quick notes:
Complete cat food best
All nutrients cats need
Choose for maintenance (1-7 yrs), growth (<1 yrs) or all life stages
Learn More: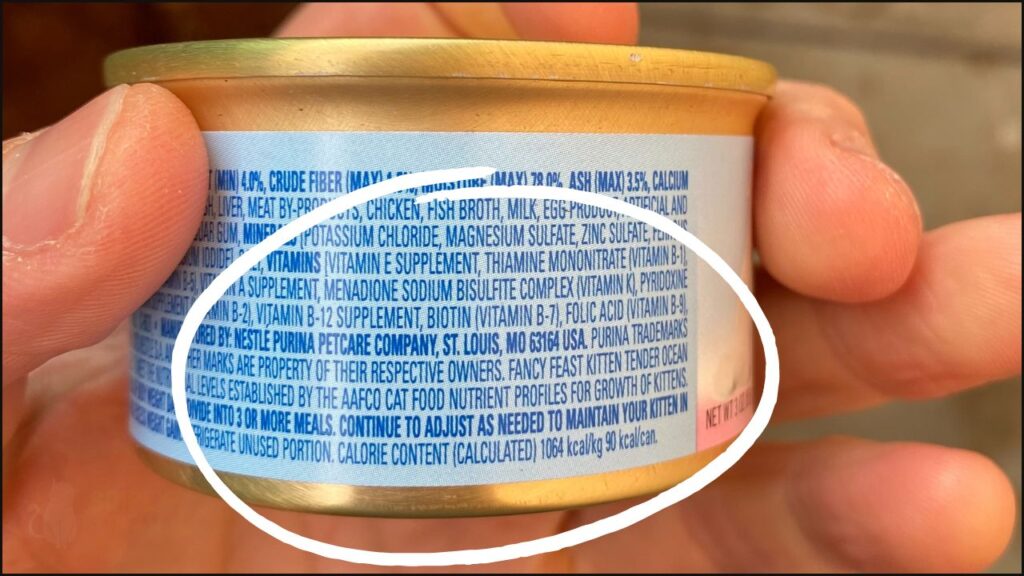 Choose Meat Rich Cat Food
Cats are carnivores.
Many cheap cat foods load up on grains, which cats don't need. Harder to digest and spike blood sugar.
Wild cats get their nutrition from prey.
General tip:
Aim for at least three of the first five ingredients being meat. Usually a sign of a good quality food (especially if meat first).
Quick notes:
Cats are carnivores
Thrive on animal foods
Aim for at least three of first five ingredients as meat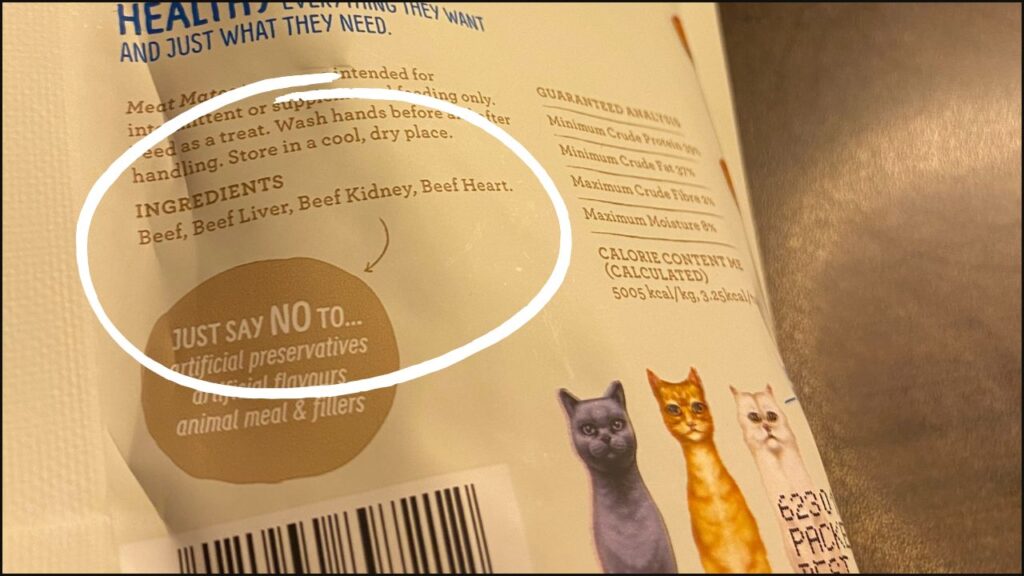 5 Best Cat Foods Without Fish
1. Feline Natural Chicken & Lamb
Healthiest Wet Cat Food Without Fish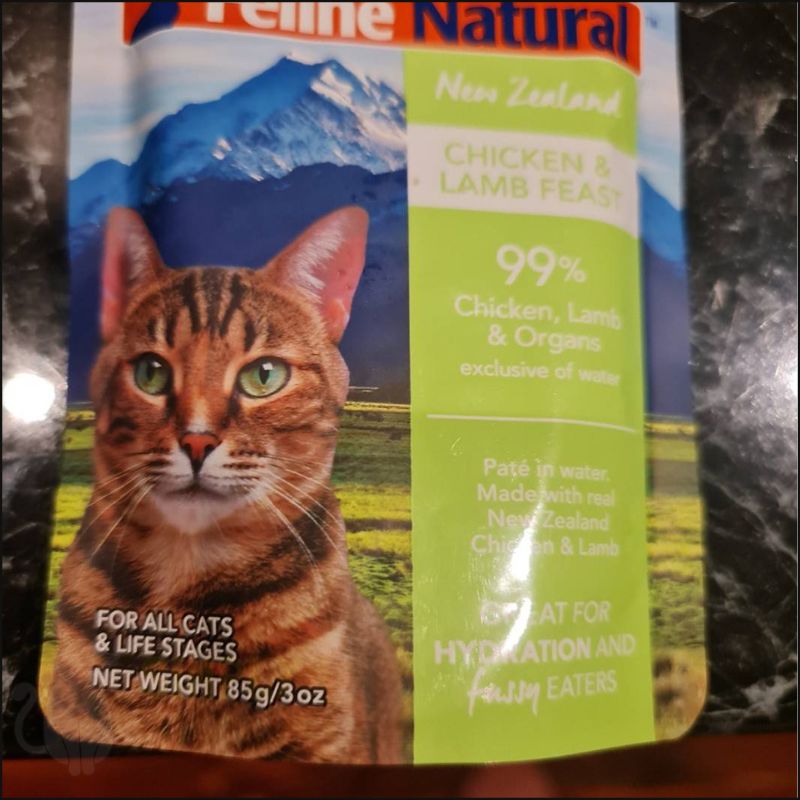 Summary
Feline Natural is one of the healthiest cat foods on the market.
They offer chicken & lamb flavor, which is free from fish and fish oil. Suits all ages as a versatile choice.
There's no grains, soy, or fillers for easy digestion.
Mixed taste results though, and pricey.
Best for:
Joint health
Senior cats
Diabetes
Where to find Feline Natural?
Read more: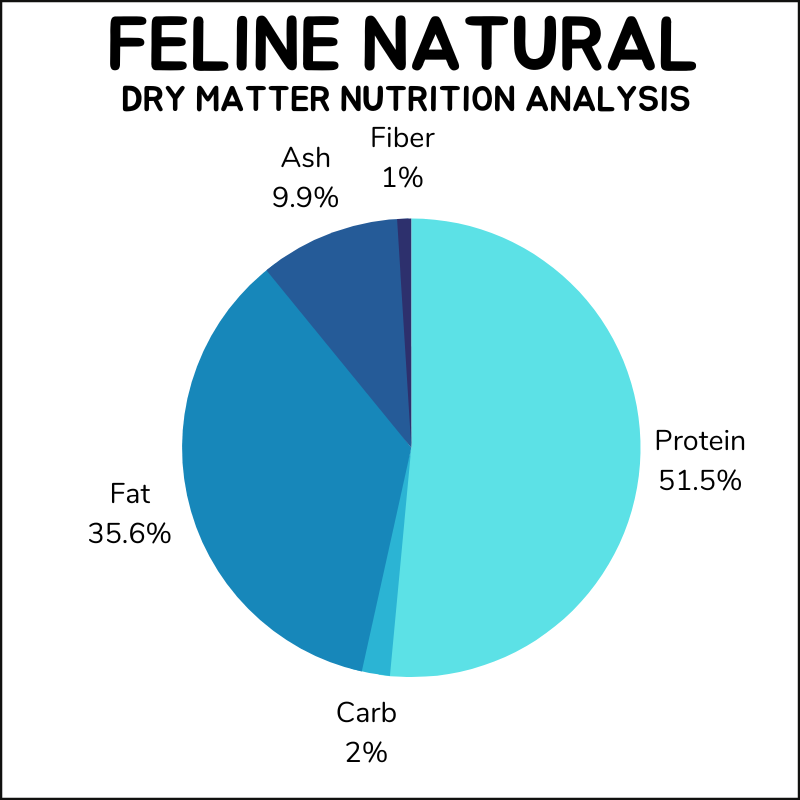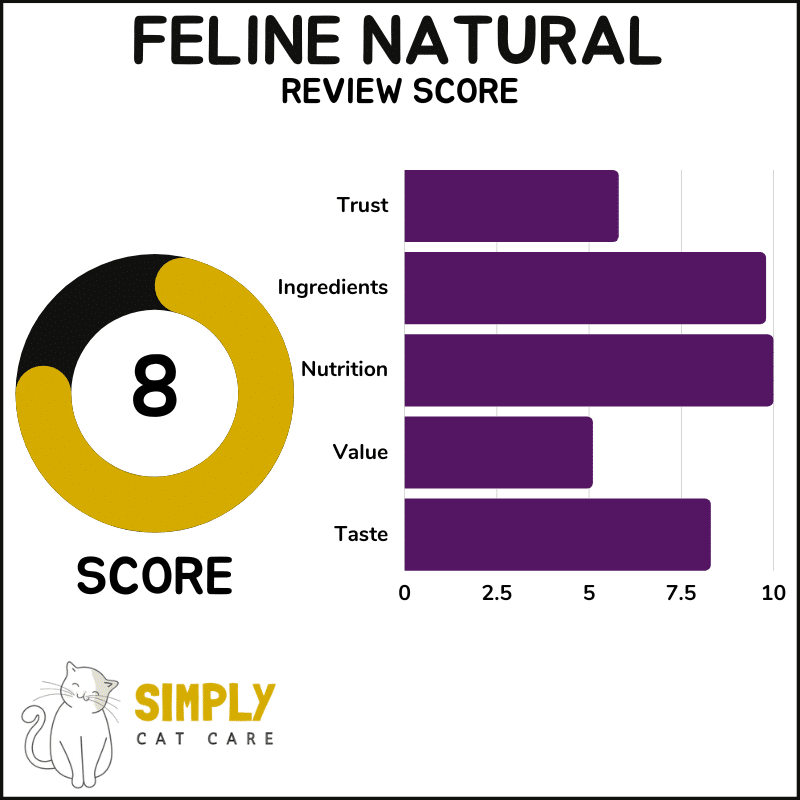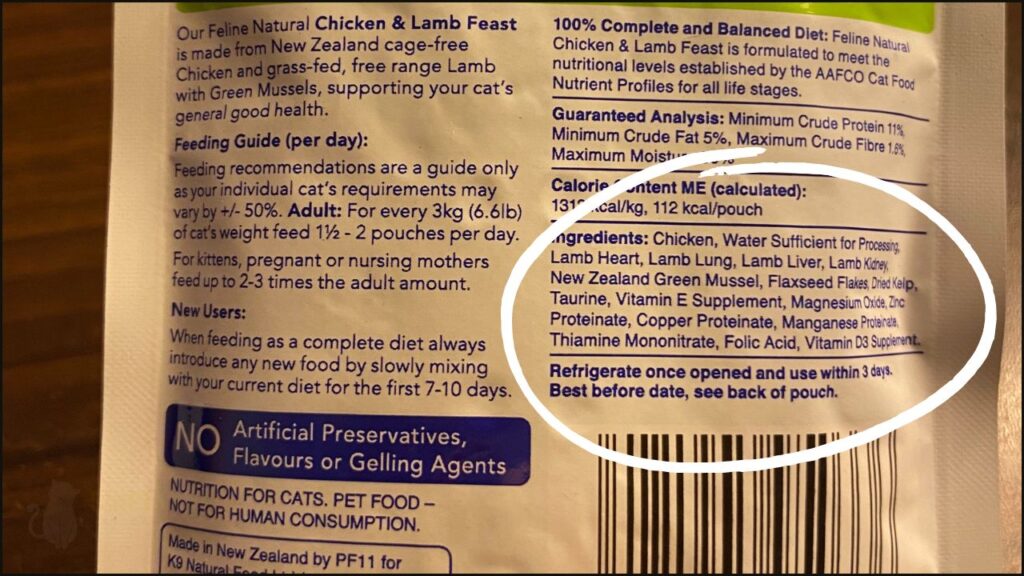 2. Wellness Core Tiny Tasters Duck
Best Cat Food Without Fish for Picky Eaters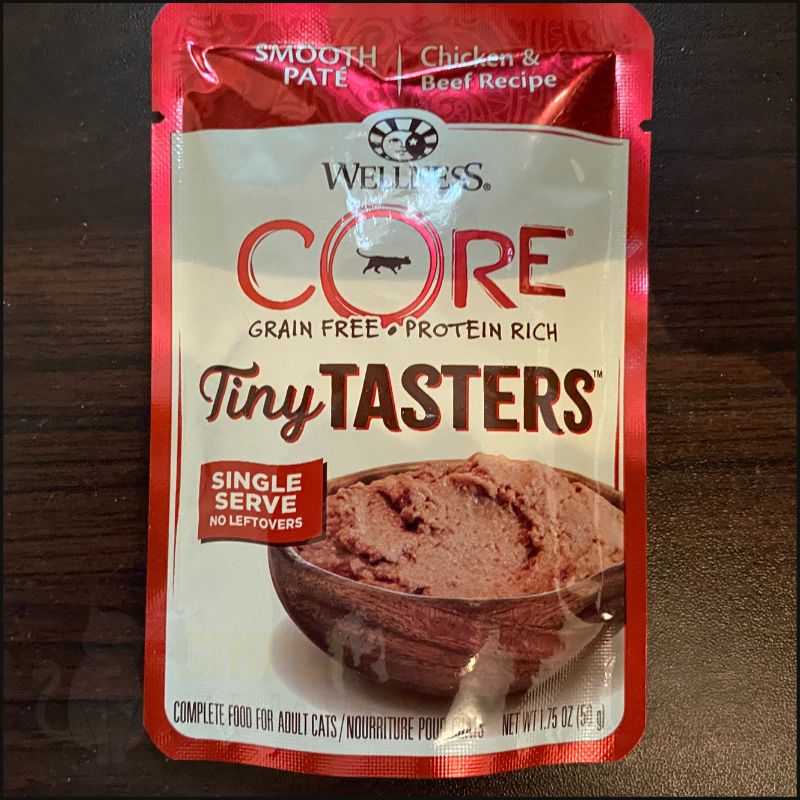 Summary
If you've got a picky eater, try Wellness Core Tiny Tasters.
Our cats loved it, and it's worth a look if you've got a die hard fish lover that won't budge. Convenient packs and suits all ages.
Only downside is the price. It also uses gums, which might test a sensitive stomach.
Best for:
Picky cats
Convenience
Easy digestion
Where to find Wellness Core Tiny Tasters?
Read more: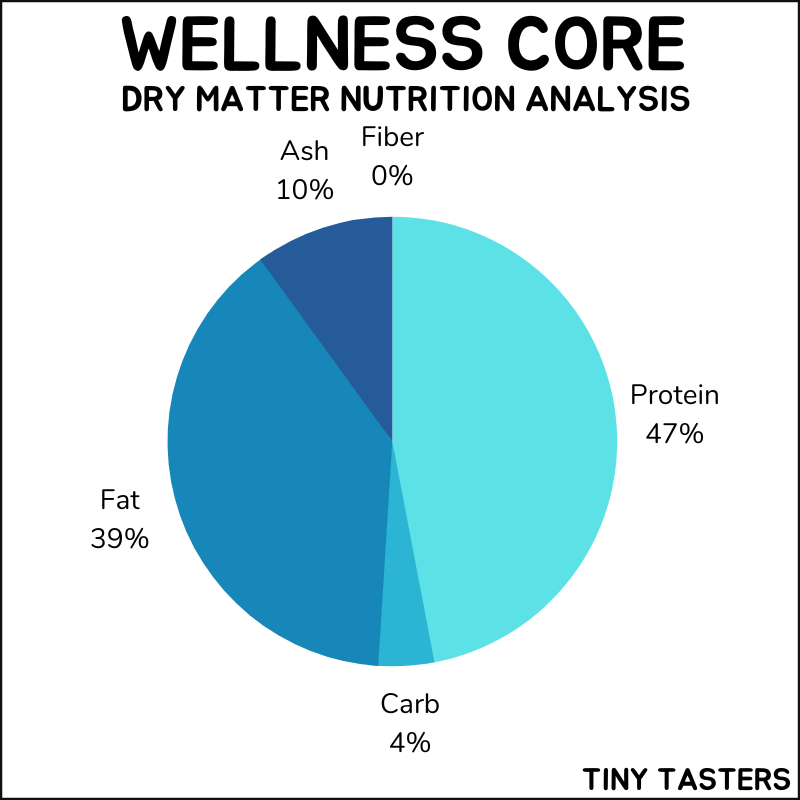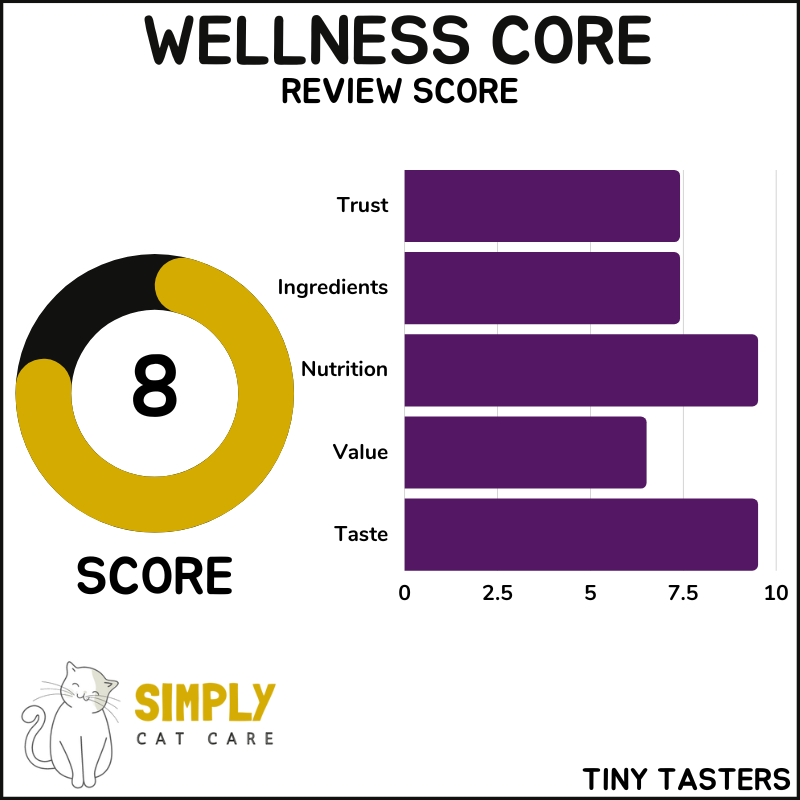 3. Meat Mates
Best Dry Cat Food Without Fish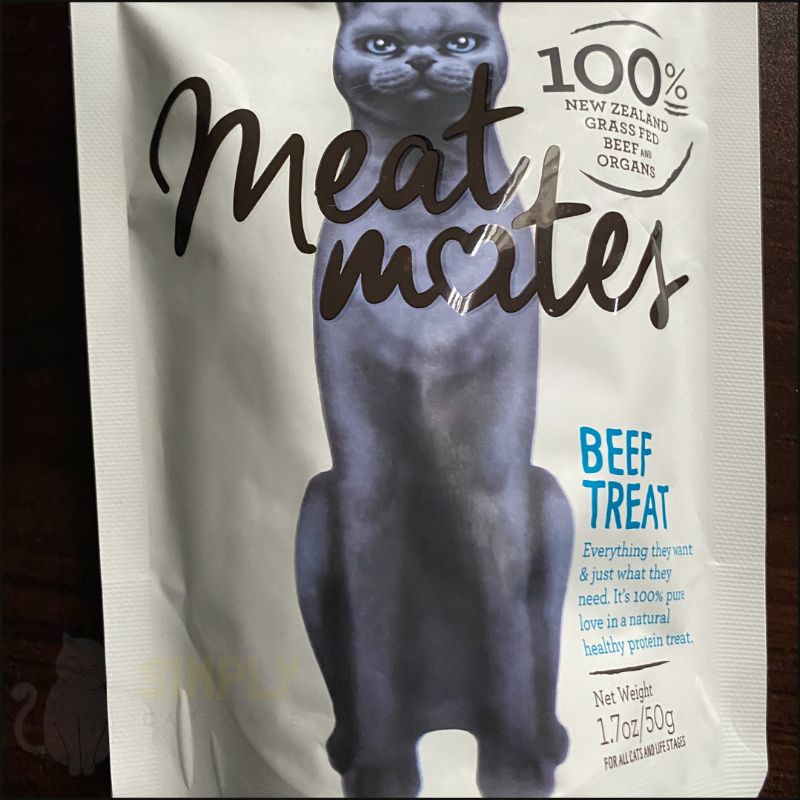 Summary
Meat Mates is a freeze-dried cat food.
It's the only dry cat food that is free of anything found in the ocean, including salmon and mussels. A single protein source.
This is perfect for elimination diets for allergies, and has a crumbly texture to suit senior cats. Although marketed as a 'treat' it's the best option I could find.
Main issue is the price. Might not excite picky eaters and not great if you rely on dry cat food.
Best for:
Topper or treat
Allergy relief
Convenience
Where to find Meat Mates?
Read More: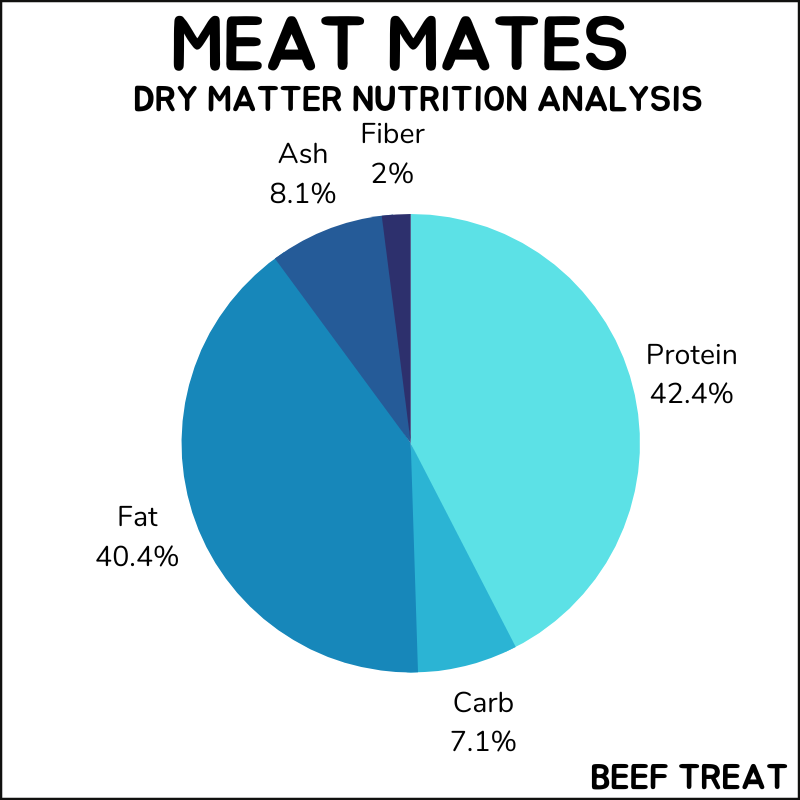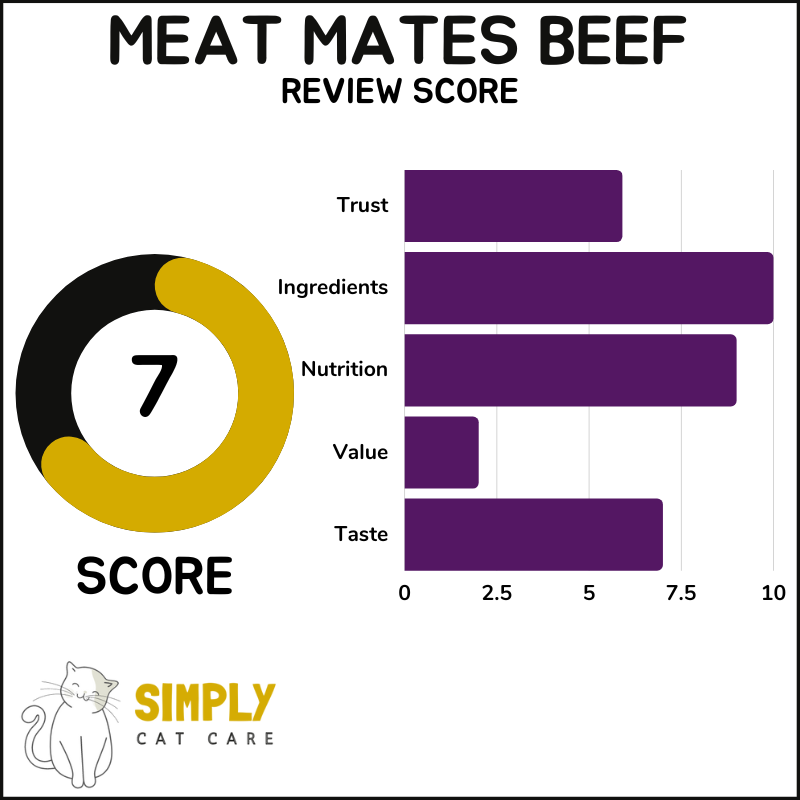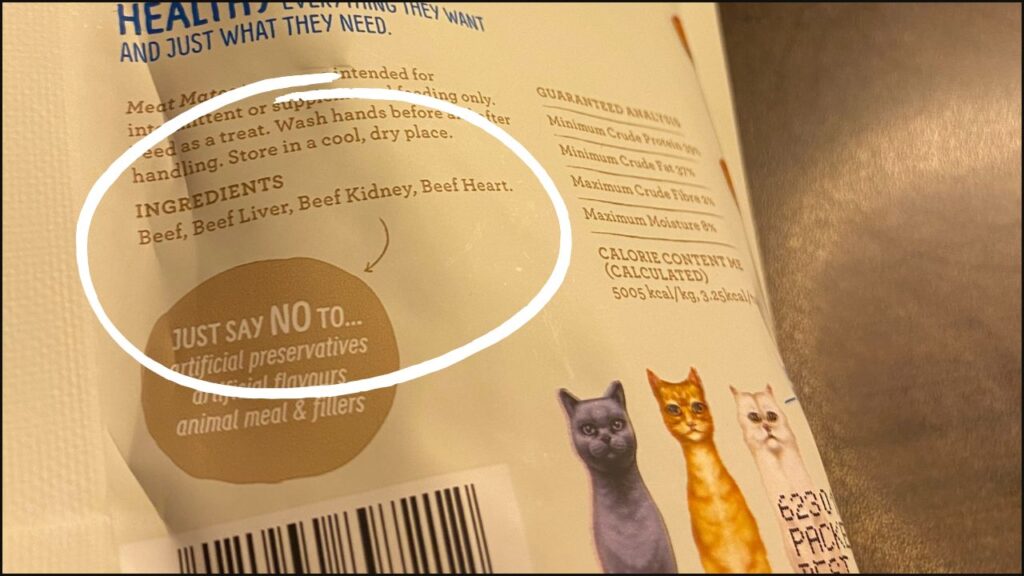 How Did I Choose These Cat Foods?
Using a database.
I sorted cat foods without the following ingredients:
Fish
Salmon
Tuna
Fish oils (any type)
Other fish (e.g. Hoki, Mackerel)
Meat by-products
I also looked at ingredients, nutrition, taste and cost – providing an overall score our of 10 to compare quality.
Full list of cat foods without fish:
A comparison of the best wet cat foods without fish *dry matter basis
Frequently Asked Questions
Can Cats Live Without Fish?
Yes.
Fish is high in essential amino acids and fats, but there's plenty of other foods like chicken & beef with these nutrients.
You can get omega 3 fatty acids from mussels.
Quick notes:
Fish is high protein
Not needed
Replace with other animal foods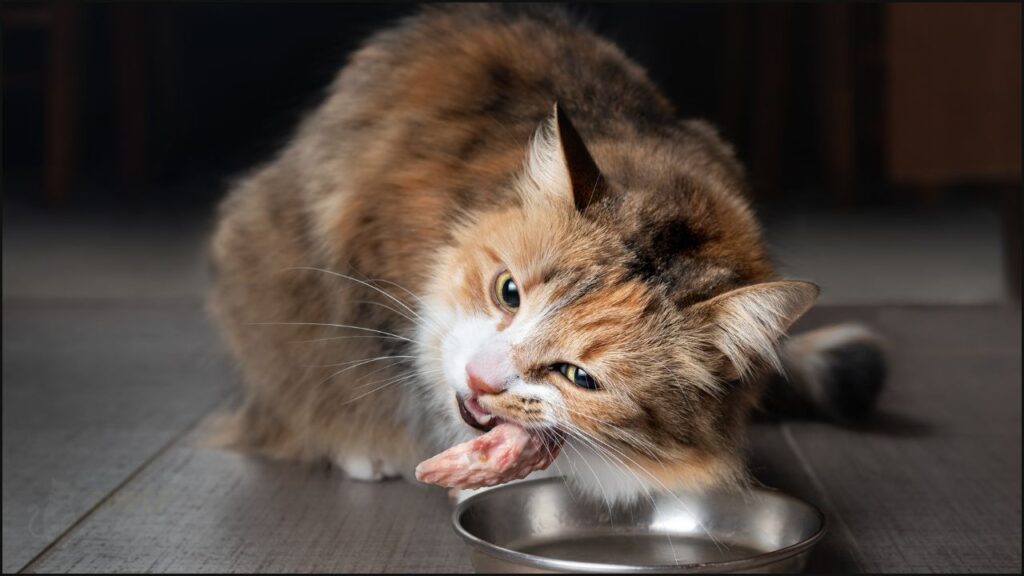 What Do Cats Eat Instead of Fish?
Small prey.
Cats are carnivores that hunt small prey. This includes birds, rodents, and insects.
All these foods are high protein, and contain all the essential nutrients cats need.
Quick notes:
Cats are carnivores
Hunt small prey
High protein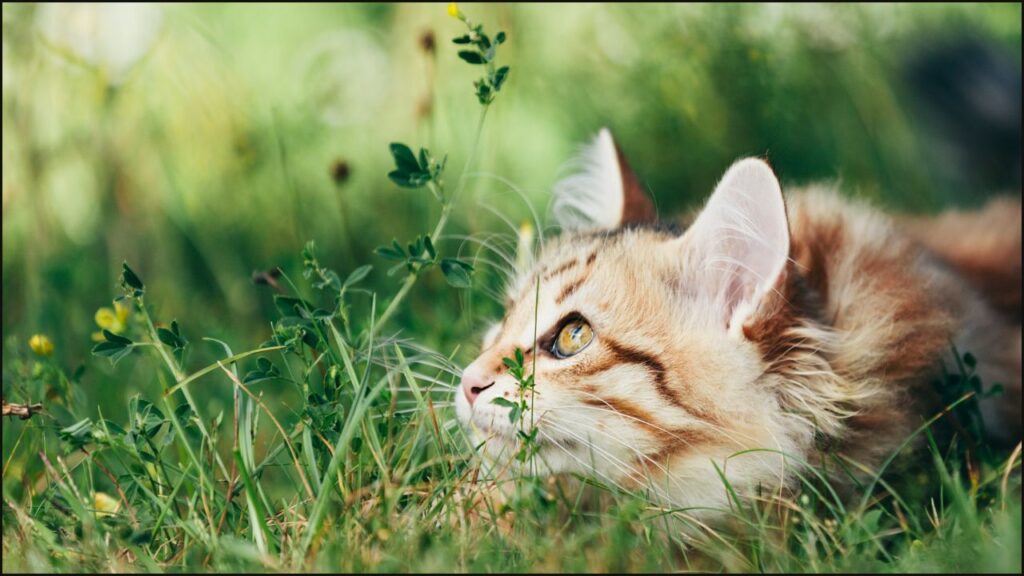 Is It Ok for Cats to Eat Canned Tuna?
Sometimes.
Tuna is high in mercury, which is a problem for cats as well.
It's better for your cats health to avoid or reduce tuna in their diet, using it as an occasional food only.
Quick notes:
Reduce tuna intake
High mercury
Occasional food only
Learn More: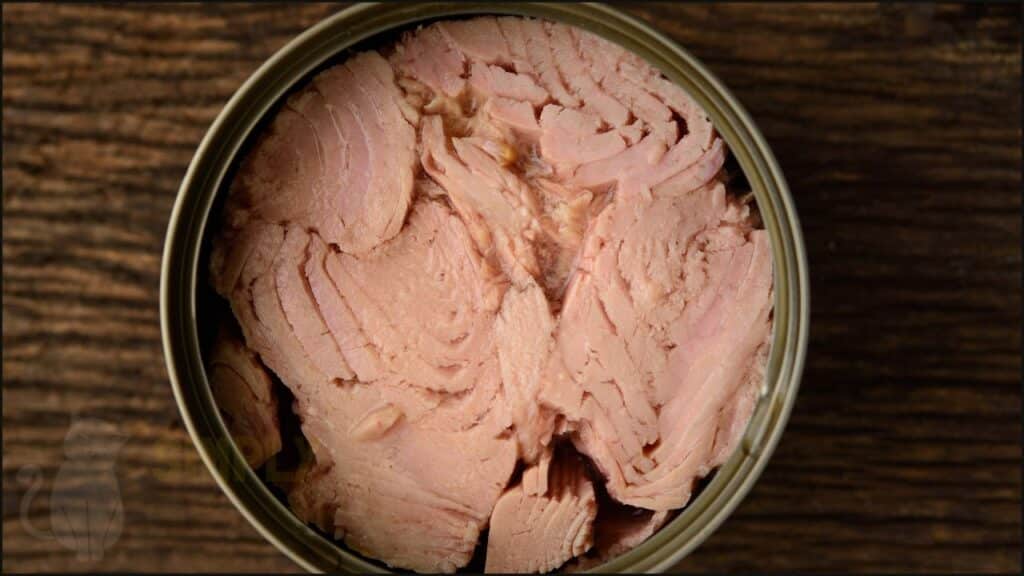 Should Cats Eat Fish or Chicken?
Either.
Both foods are high in protein, including the essential amino acid taurine, which is beneficial for cats.
On balance, chicken is better. A fish only diet can cause pansteatitis from vitamin E deficiency from excess polyunsaturated fats (PUFA).
Why Do Cats Like Fish So Much?
Great taste.
Fish is a high quality protein source, which cats prefer. Cats have a strong sense of smell (14x stronger than humans).
No doubt anyone brought in fish into the house will know about it (including your cat). Salmon oil improves the taste of cat food.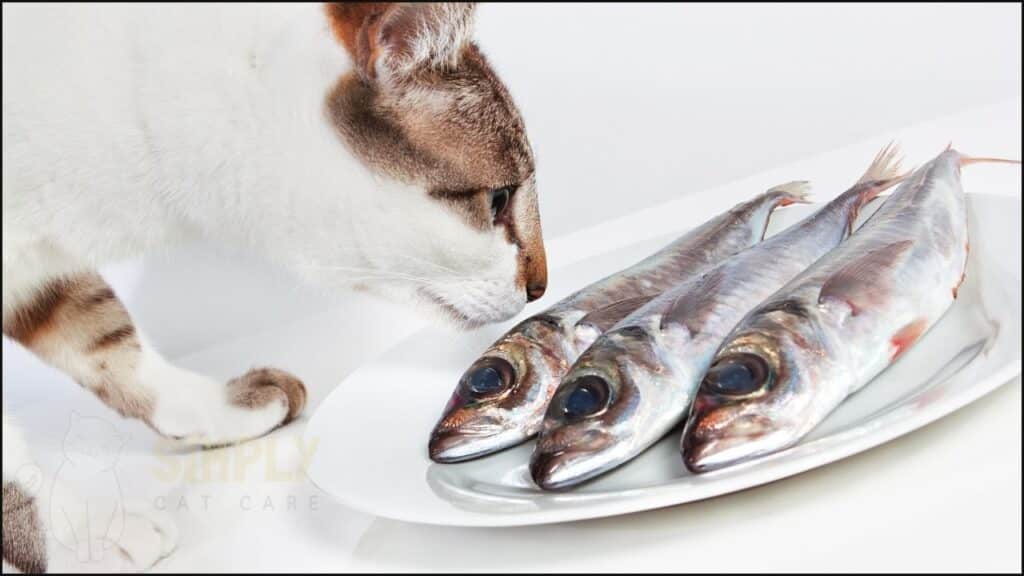 Can a Cat Be Allergic to Fish?
Yes.
Fish is a common protein, that cats tend to have a higher risk of being allergic to.
Other common protein sources include beef and chicken.
Signs of fish allergy include:
Weight loss
Loss of appetite
Diarrhea
Vomiting
Rubbing face constantly
Does Fish Cause Urinary Problems in Cats?
Not directly, no.
Urinary problems are caused by a variety of imbalances in the diet that include:
High oxalate intake
Low moisture intake (e.g. dry food only)
Low phosphorus diet
High vitamin C intake
Always consider the total diet. Feeding only fish without other animal foods (including bones and organs) will result in deficiencies.
Learn more:
Do Cats Prefer Fish or Meat?
Fish.
In experimental settings, cats seem to prefer fish over rodents. Cats have a general preference for high protein foods.
Cat's have little to no choice in how they are fed. So whilst your cat might love fish, it could just be that they haven't tried a lot of other foods.
Can Cats Eat Shrimp?
Yes.
Shrimp is an excellent high protein food that will help your cat meet their nutrition needs.
Do Cats Eat Fish in Nature?
Not known.
Cats typically never ate fish in their natural diet. However, they may have been used to hunt fish by Ancient Egyptians.
Conclusion
Some cats are allergic to fish. Other cat owners might want to cut out tuna due to mercury.
Finding cat food without fish is challenging as it's used a lot in the industry. Fish oil is usually added to boost omega 3 content.
In this article I've gone through a few fish-free wet cat foods to look at. Wellness are one pet food brand that makes a lot of a fish-free cat food products.
Our 3 best cat foods without fish:
Feline Natural Chicken & Lamb | Best Overall
Wellness Core Tiny Tasters Chicken | Picky Eaters
Meat Mates | Best Dry Food