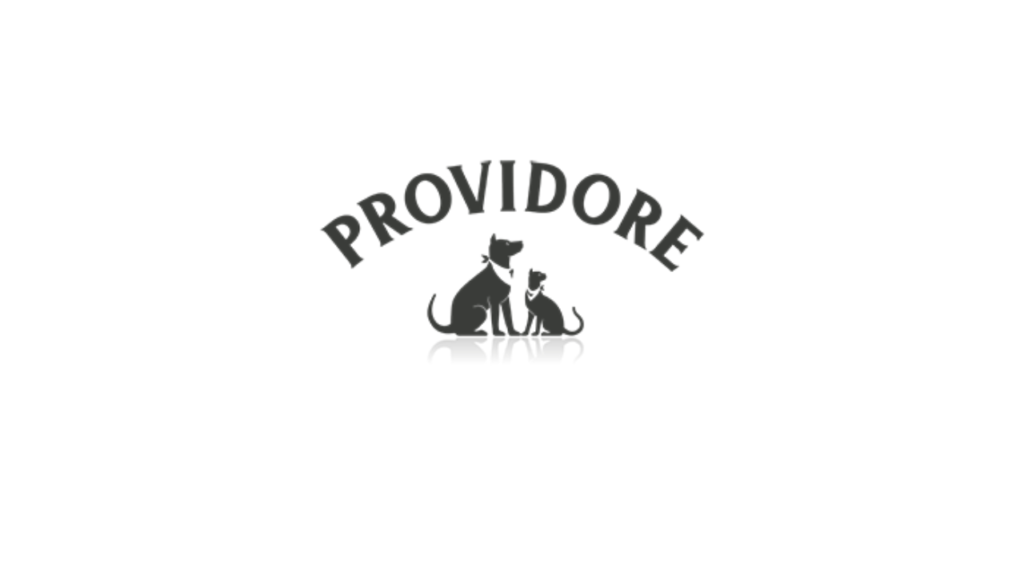 Score: 7/10
Bottom Line
High quality air-dried cat food snack, but very pricey.
We did this Providore cat food review with our cat Felicia.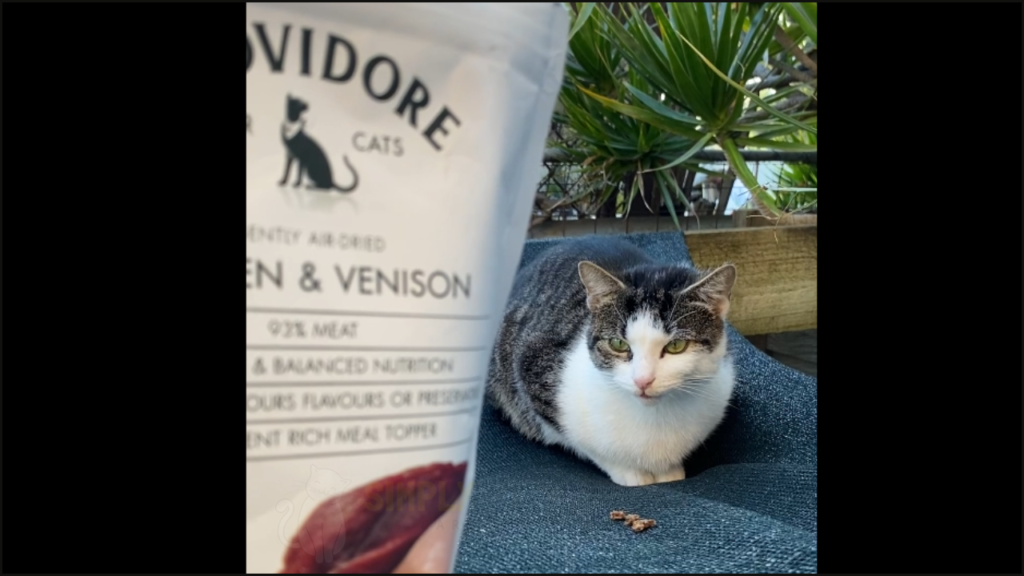 Providore is a New Zealand pet food brand that offer air-dried foods. Their products are high in meats and organs, to boost your cats nutrition.
I've tested this product with our cat Felicia.
Review summary:
The good?
Quality ingredients.
Providore is chock full of air-dried chicken, venison organs, and bone powder for complete nutrition. Better than typical dry cat food.
The bad?
Mixed taste.
Whilst it has a pleasant meaty smell, our cat had misgivings at first. She warmed up to this cat food, but fussy eaters might run away.
The ugly?
Pricey.
One of the most dearest cat foods. Although intended as a treat (which should last a while), you'll have to fork out for this one.
In short:
Great.
Providore is a meat rich air-dried cat food for cats of any age. It's easy to chew, and my cat warmed up to the taste with some initial hesitation.
The price is a big downer though and there's scant reviews. Will a fussy cat enjoy it?
Best for:
Senior cats
Convenience
Diabetic cats
>> Check out Providore cat food here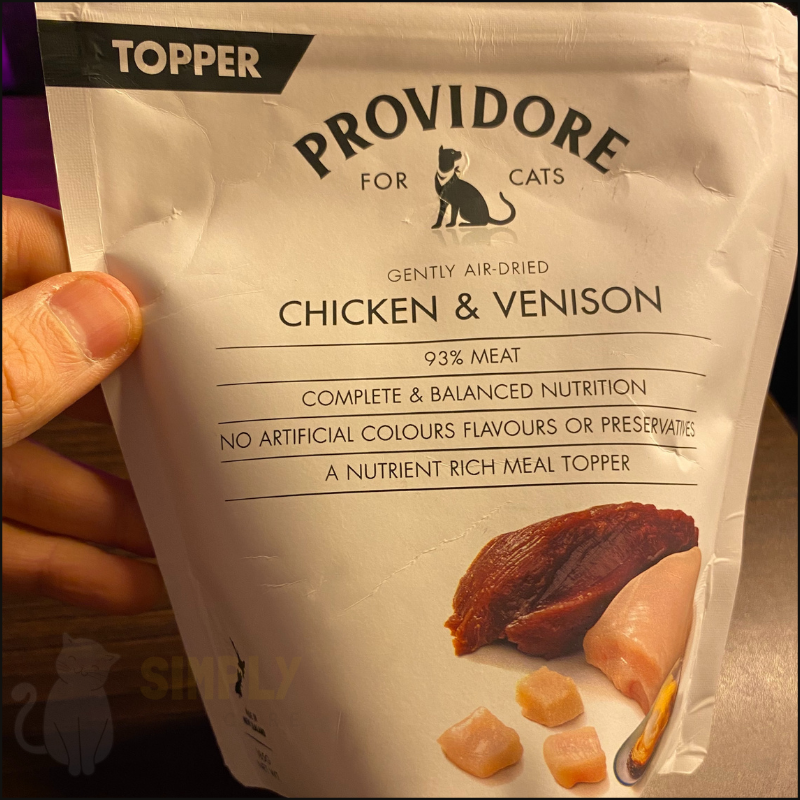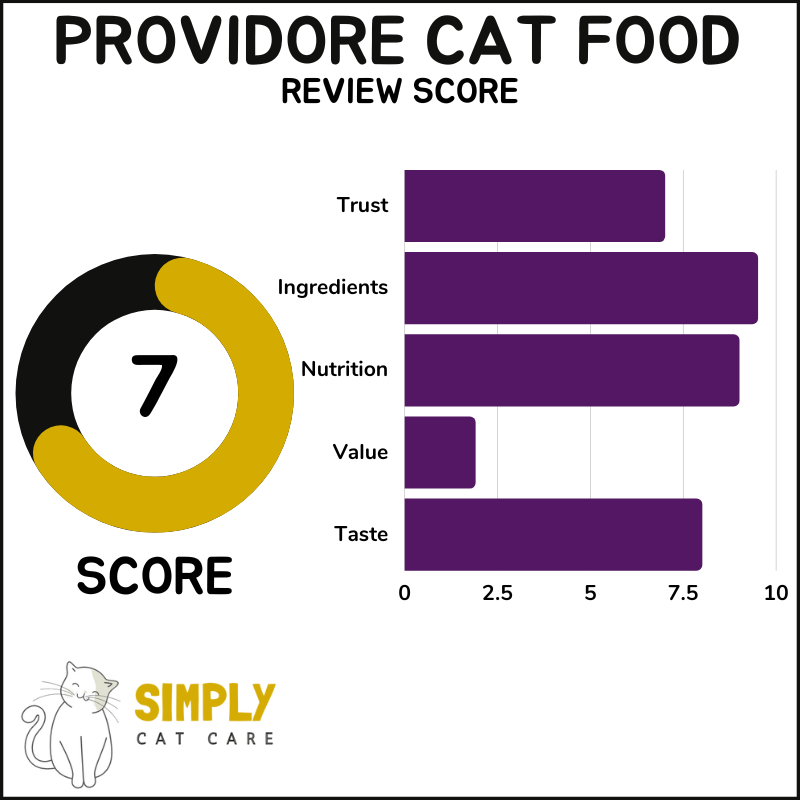 After more info on Providore cat food?
In this short Providore cat food review I'll go into more detail about:
Nutrition
Ingredients
Taste
Value for money
Trust
This includes results after testing with our cat Felicia.
More below!
I am not a veterinarian and I recommend seeking the advice of a vet for any further questions. This article is not intended as a replacement for medical advice.
About Providore Cat Food
Providore is a company owned by Pet Barn, made in New Zealand.
Their slogan is 'Pure. Rich. Fresh' offering premium air-dried pet food.
Their products are intended for owners interested in maximizing their pets health.
The company was founded in 2019.
Quick notes:
New Zealand based
Air-dried pet food
Over 90% meat
Providore Cat Food Review
Nutrition
Very good.
Cats prefer high protein diets (~50% dry matter) when given a choice, which Providore lines up with.
Experts suggest limiting carbs to fewer than 16g per day (~12% dry matter), which Providore also achieves.
This helps control blood sugar, which isn't well controlled with high carb diets in cats.
There's no info on calcium, another important nutrient for cats, but there's added venison bone powder (high in calcium) and calcium supplementation in the bag.
Providore meets AAFCO's nutrition guidelines for all life stages.
In short:
High protein
Low carb
Suited for all life stages
Nutrition (Dry Matter Basis)
Protein: 51% (min)
Carbs: 8% (max)
Fat: 31% (min)
Ash: 9%*
Fiber: 2% (max)
Moisture: 15% (max)
Calcium to Phosphate Ratio: N/A
Energy: 4,550 kcal/kg
*Estimated based on the average dry cat food
Nutrition: 9/10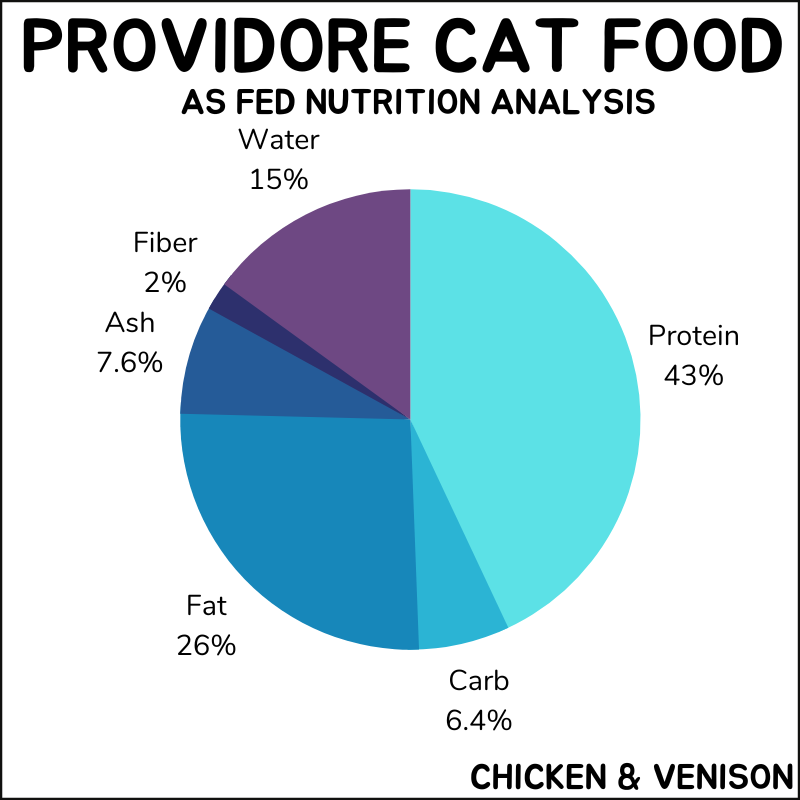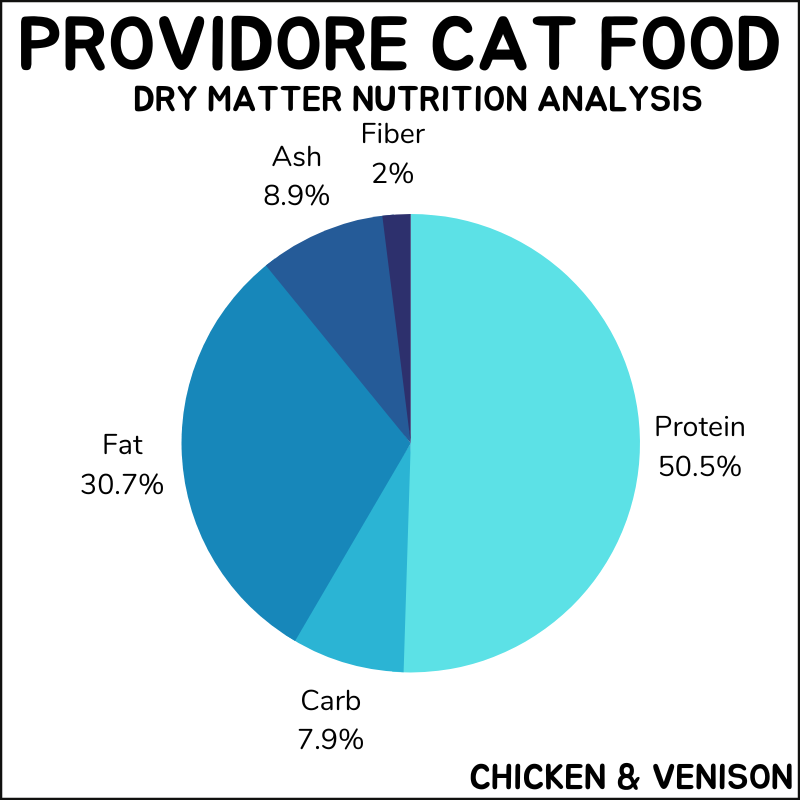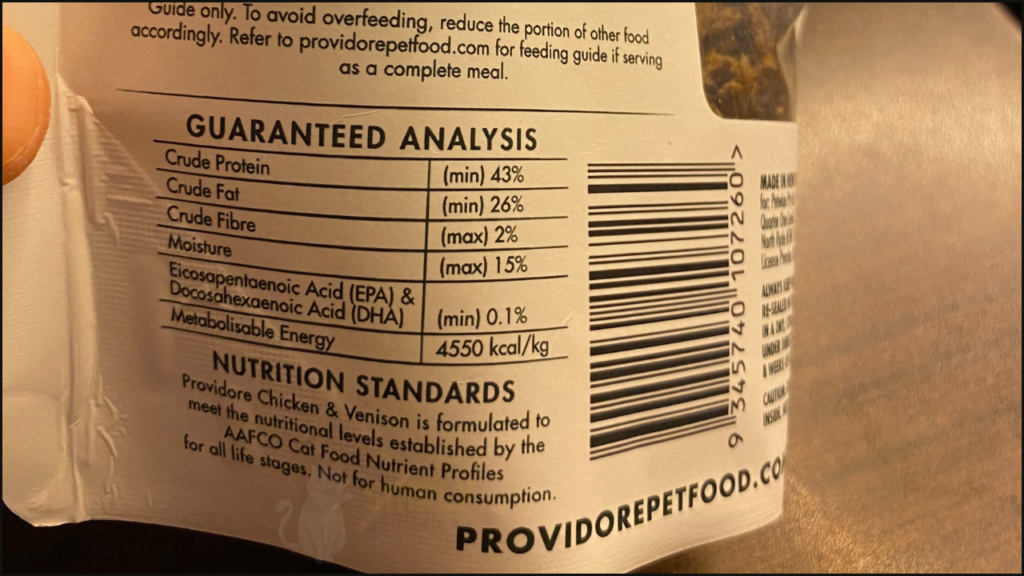 Ingredients
Great.
Four of the first five ingredients are meat which provide strength and energy for cats.
The label is an amount, stating 93% meat content from chicken & venison.
Here's a short run down:
A table showing the ingredients of Providore cat food with any benefits
In short:
93% meat
Soy-free
Gluten-free
Ingredients: 9.5/10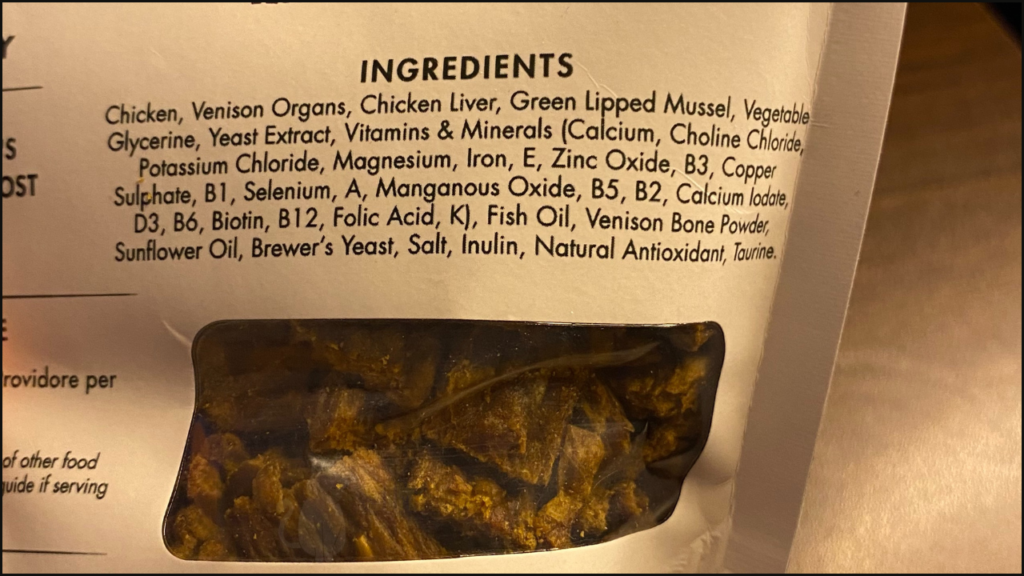 Taste
Promising.
I tested Providore with our cat who hesitated at first, but warmed up to the taste with a second sniff.
With the lack of reviews, I'm not sure if fussy cats will dig it. But since it's a dry food, you get more chances of testing the food without it spoiling.
Other points:
Pleasant meaty smell
Not too hard
Crunchy and small
Here are the results of testing Providore cat food with our cat Felicia:
Product Test: Providore Air-Dried Chicken & Venison
Amount Eaten: 100%
Time to Finish Eating: 3 minutes (had to return to warm up to it)
Food Appearance: Crunchy, small meaty squares
Smell: Pleasant meaty smell with a faint 'cat food' smell
Here is a look at our results from testing Providore cat food: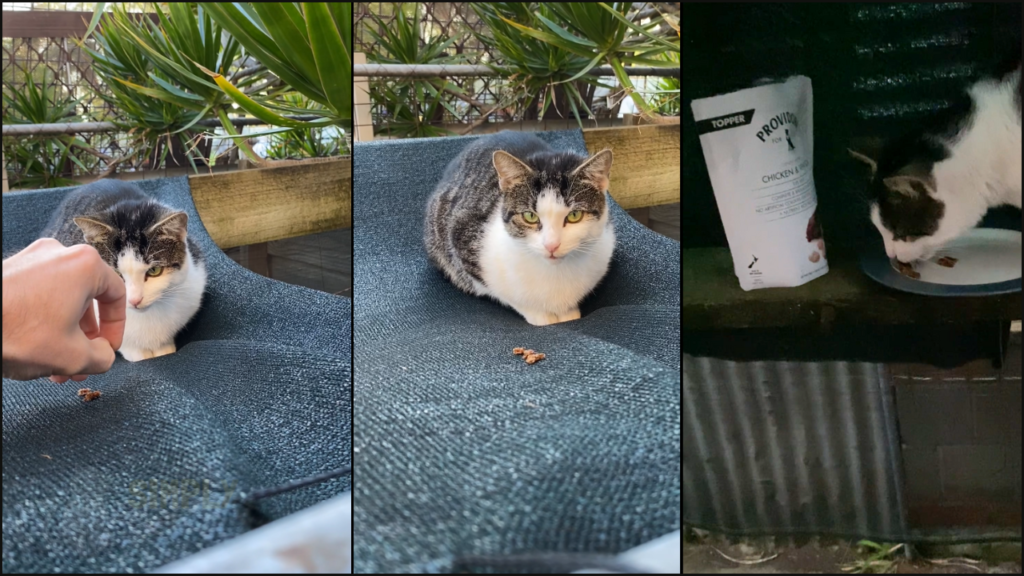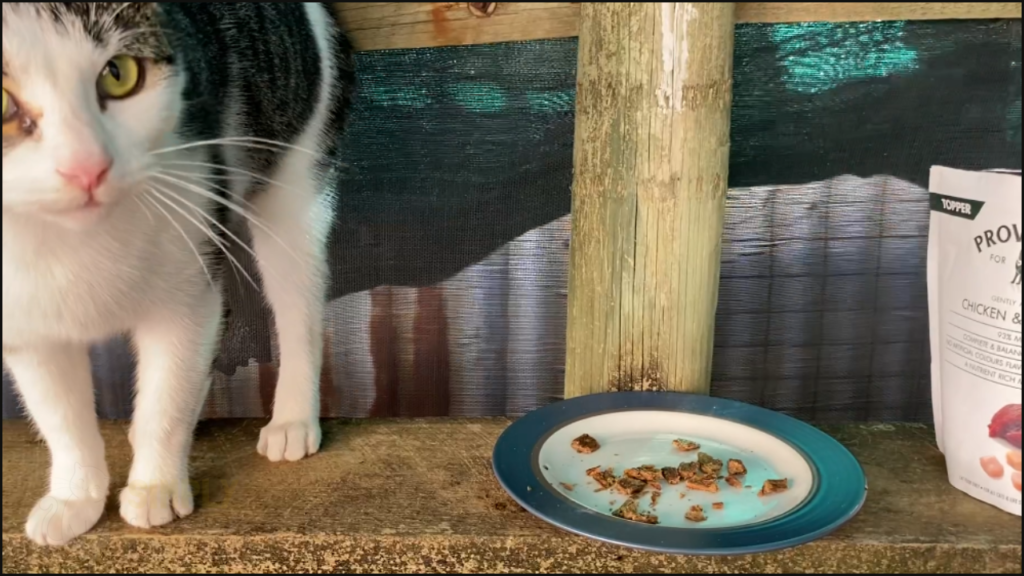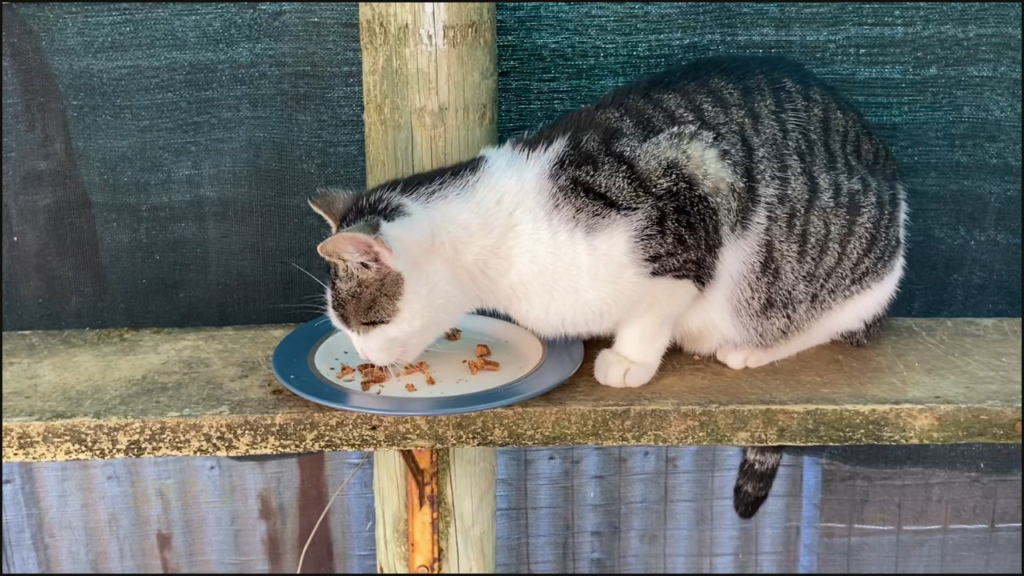 Taste: 8/10
Value for Money
Super pricey.
The price of well above the average price of cat food.
Worth it?
For me, yes.
I don't advocate feeding cats a lot of dry cat food, and I want something reliable for a snack that is good for my cat.
This one fits the bill, but it is still off-putting.
Similar products to Providore cat food with comparable price and quality include:
Value: 2/10
Learn More:
Trust
No reviews for Providore as of the writing of this article.
There are no recalls of this product, however it's only been around for a short period. Batch numbers are clearly printed as well as contact information.
Is it something your cat will like?
It's hard to say. My cat took time, but you could have trouble with a picky eater.
Trust: 7/10
Conclusion
A top quality air-dried cat food without nasty fillers, perfect as a healthy snack for cats of any age.
Providore is best for senior cat health, convenience, and diabetic cats.
The main drawback of this product is the price and mixed initial taste results.
Best for:
Senior cats
Convenience
Diabetic cats
Where to find Providore cat food?
>> Check out our best dry cat foods in Australia